Non-Executive Directors
Posted
2nd September 2019
Closing Date
27th September 2019
Salary
£8,500 plus expenses
Location
North East England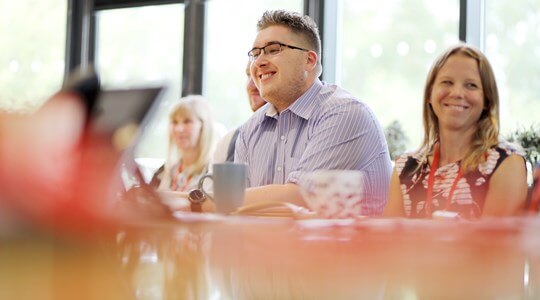 "Welcome to Karbon Homes
I'm proud of our mission at Karbon, to provide people with a strong foundation for life. In the next five years we will build stronger foundations for even more people, by delivering on three strategic aims – to provide as many good quality homes as we can; to deliver excellent service to our customers; and to shape strong, sustainable places for our communities.
As a business, we have a crucial role to play in responding to the housing crisis as it presents itself in our part of the country. Our footprint covers the North East of England and Yorkshire, south from the Scottish border almost as far as the Humber, where diverse communities face differing opportunities and challenges.
We are looking for Board Members with a core passion for delivering excellent results. These are high profile and influential leadership roles.  You don't need to come from the housing sector but you do need to be in tune with our purpose, ambitions and values. I am pleased that you are considering this opportunity to come and join us on this journey.  So, I invite you to do your own due diligence, ask others what they think of us and speak to our retained consultants, Dixon Walter.
I am confident you will hear good things."
Paul Fiddaman,  Group Chief Executive
The roles;
We are seeking to recruit two exceptional individuals with recent experience at a senior level in the following disciplines;
A senior individual from the banking, funding or lending sectors. Ideally, applicants will be experienced in property finance.  Exposure to social housing finance will be an advantage.
A senior individual with extensive customer service and digital experience. Applicants will see through  a customer lens, have considerable expertise around the digital agenda and experience of channel shifting customers.
Time commitment and remuneration;
The time commitment will be; circa 1-2 days per month and remuneration is £8,500 plus expenses.
How to apply:
Closing date:                                                                                           Friday 27th September
Final stage selection date:                                                                   Thursday 7th November
Diversity is valued at both Dixon Walter and Karbon Homes and we welcome applications from all sections of the community
For further information and details of how to apply please contact Sarah Walker on 0191 500 5500 or at sarah@dixonwalter.co.uk
To apply for the role please submit the following to sarah@dixonwalter.co.uk
An up-to-date CV.
A covering letter that addresses both your motivation for applying and suitability for the role.
A completed Equal Opportunities form (downloadable from this site)
Following receipt of your application, you will receive an acknowledgement from Dixon Walter. Within this response, you will be required to provide consent under the new general data protection regulations. If you fail to provide this consent your application will not be processed further.
Share this position.