Director of Marketing
Closing Date
23rd April 2019
Location
Cambridge, Chelmsford
Interviews Scheduled
Final Interviews 6th and 7th June 2019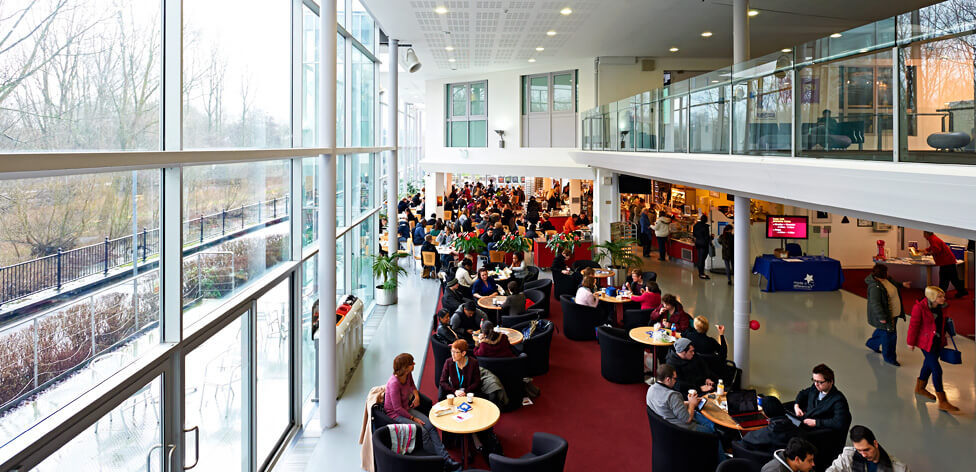 About Anglia Ruskin University:
Anglia Ruskin is a vibrant workplace and the University is gaining prominence both nationally and internationally. ARU have ambitious plans for the future and are determined that students and staff will realise their full potential. The main campuses in the cities of Cambridge, Chelmsford and Peterborough have been transformed with major capital investment. With an annual turnover of over £200m, ARU are a major force for higher education and one of the largest universities in the East of England.
About the role:
Anglia Ruskin University offers an educational experience that engages, challenges and empowers students to reach their full potential, placing students at the heart of everything we do, and delivering a consistent experience across all our campuses.  Now is an exciting time to join them.  In 2017, just after their 25th anniversary of achieving university status, they launched their 'Designing our Future' strategy, setting out their vision, priorities and ambitions for the next ten years. This roadmap positions ARU to become a distinctive university, transforming lives through innovative, inclusive and entrepreneurial education and research.
Reporting to the Chief Operating Officer, and as a member of the Corporate Management Team, the Director of Marketing will drive forward ARU's ambitions through the leadership of the Corporate Marketing Service, embracing Marketing, Corporate Communications, Student Recruitment and Admissions.
Pivotal to this role will be leading on the development and delivery of an integrated marketing strategy and strengthening student recruitment activities.  In providing inspirational and collaborative leadership, you will build upon ARU's significant, recent investments in the institution and realise the potential for further success.  Working in partnership with external and internal stakeholders, you will act as a compelling ambassador for the Service and the University.
A forward looking and modernising approach is essential.  You will have substantial leadership experience, gained at senior management level, and a significant track record of managing a multi-functional marketing activity covering a wide range of areas including Student Recruitment, Market Intelligence, Digital Strategy, Brand and Public Relations. Key to your success will be a combination of impactful credibility aligned with vision, innovation, creativity and lateral thinking.
ARU offer an extensive range of benefits including a generous holiday entitlement, occupational pension schemes, training and development opportunities, travel to work scheme and a competitive relocation package. Visit their 
benefits
 page for full details.
Diversity is valued at both Dixon Walter and Anglia Ruskin University and we welcome applications from all sections of the community.
To explore the post further or for any queries you may have please contact Kiersten Avery,  0191 500 5500/ kiersten@dixonwalter.co.uk
The closing date for application is 5pm on Tuesday 23 April 2019
Pre-Interviews will be held in person/Skype with Dixon Walter w/c 1/2/3 May or 7 May 2019
Final interviews will be held at Anglia Ruskin University on Friday 7th June 2019.
To apply, please submit the following to Kiersten Avery kiersten@dixonwalter.co.uk
A full CV detailing academic and professional qualifications, full employment history and relevant achievements.

A covering letter (2 pages of A4) describing briefly how you meet the criteria and what you can bring to the role.

Confirmation of your latest remuneration and details of 3 referees (no contact will be made without your permission)
A completed Equal Opportunities Form downloadable from this page.
Following receipt of your application you will receive an acknowledgement from Dixon Walter. Within this response you will be required to provide consent under the new general data protection regulations. If you fail to provide this consent your application will not be processed further.
Share this position.