Director of the Institute of Business, Industry and Leadership
Closing Date
8th November 2019
Location
Carlisle or, Lancaster
Interviews Scheduled
29th November 2019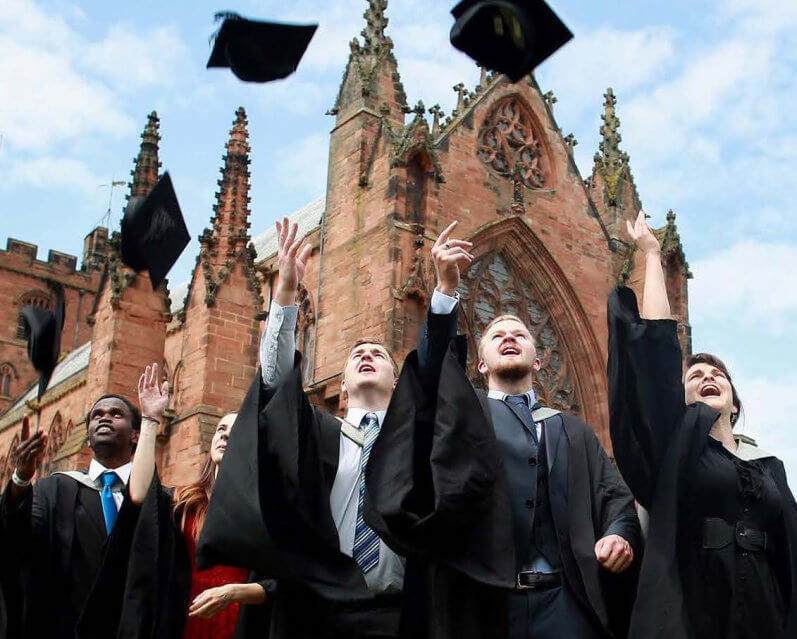 The University of Cumbria has a long and proud history of preparing students for work, careers and life. Our professional and practice-based focus is one of our strengths and providing routes into higher education, delivered with and through a range of strategic employer, educational and stakeholder partnerships, is key to our future success.
Operating from campuses in Carlisle, Ambleside, Lancaster and London with an emphasis on work-based learning and learners, we expect to deliver an excellent learning experience, environment and outcomes for all our learners, underpinned by applied research and professional practice.
The new Institute of Business, Industry & Leadership provides businesses with access to a diverse range of talent and knowledge from academics and professionals to deliver learning and business development solutions to meet the need of our region's employers all in one place. We are committed to delivering graduates with the skills and approach that modern businesses need through close collaboration with industry. We are also developing a range of apprenticeship programmes to enable industry to grow their talent supported by high-quality academic input to shape applied learning. We know that one size does not fit all, and that is why we are committed to working with employers, trade bodies and the Local Enterprise Partnerships to tailor learning needs, and where we can, develop bespoke solutions for single employers or key sectors.
Working closely with the Director (Business Development & Innovation), you will have a clear remit to provide strategic leadership and management, with oversight of portfolio and product/programme development, learning and teaching, research and enterprise and employer engagement. You will be expected to deliver a high-quality student experience and outcomes across a diverse range of on-campus and off-campus learner groups, including transnational provision with overseas partners and to ensure the focus and priorities of research, professional practice and employer engagement support the University's and the Institute's academic aims including REF, TEF and KEF. You will also be responsible for meeting Institution targets in relation to income, student recruitment, student outcome target (attainment), non-continuation and student satisfaction (NSS).
We are looking for an exceptional candidate with academic standing, proven leadership experience, shared values, ambition, drive and commitment in equal measure. A professorial appointment will also be considered where appropriate.
For further information and to find out more please contact Kiersten Avery on 0191 500 5500 or kiersten@dixonwalter.co.uk
Applications should be made via email to kiersten@dixonwalter.co.uk  by 8th November and must include on separate documents:
1. a letter of application setting out your interest in the role and details of how you match the person specification (no more than 2 pages of A4)
2. a comprehensive curriculum vitae (CV)
3. details of three referees and your current remuneration (referees will not be contacted without your permission)
4. a completed Equal Opportunities form (located on the right-hand side of this page underneath the University logo)
Following receipt of your application you will receive an acknowledgement from Dixon Walter. Within this response you will be required to provide consent under the new general data protection regulations. If you fail to provide this consent your application will not be processed further.
Share this position.