Professor of International Management / International Business Management
Closing Date
1st June 2020
Location
Newcastle upon Tyne
Interviews Scheduled
16th July 2020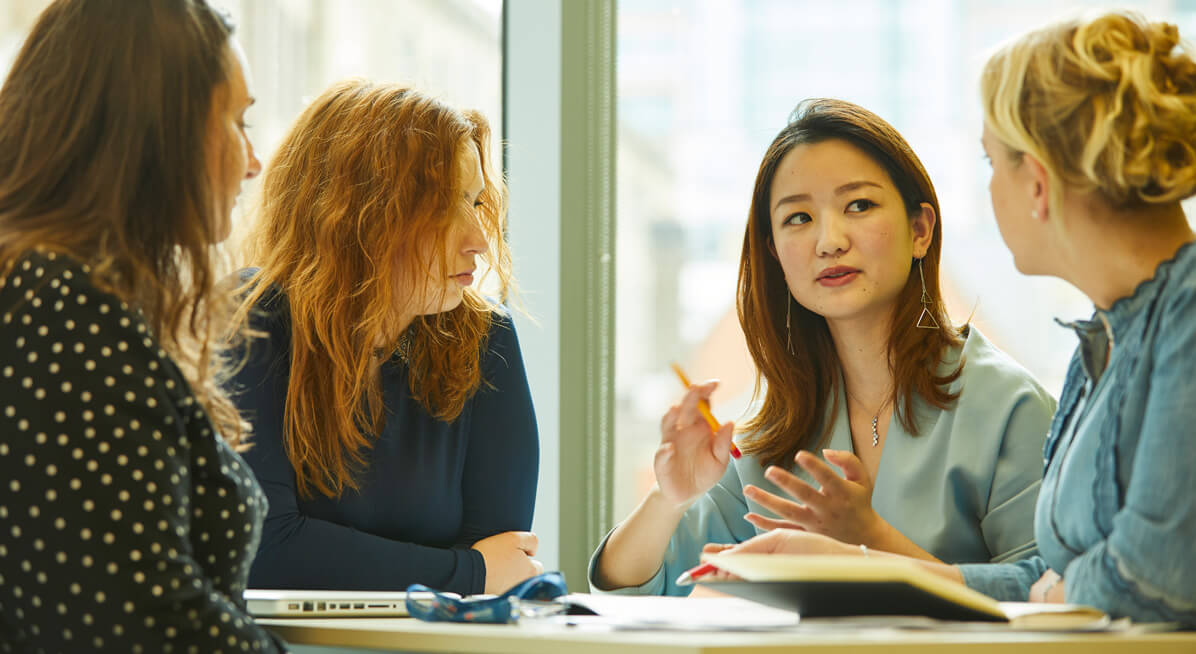 Newcastle University is a world class research-intensive university, delivering teaching and learning of the highest quality. The University plays a leading role in economic, social and cultural development of the North East of England. Attracting and retaining high-calibre people is fundamental to their continued success.
Newcastle University Business School is located in Newcastle City Centre and at the gateway to the Newcastle Helix, a £350million partnership between Newcastle University, Newcastle City Council and Legal and General, where business meets Science.
At its core, Newcastle University Business School is an integral part of a founding Russell Group University that exists for the public benefit to advance education, learning and research. The Vision is to build on this core purpose to become a globally renowned international business school that delivers excellence in the Future of Work and develops leaders for a future they can shape. In making progress towards the Vision the School will play an integral part in the University's Vision to become a globally inclusive institution providing new knowledge and creative solutions that make a positive impact on the economy and society of our region, the UK and beyond.
Newcastle University is continuing its substantial investment in the Newcastle University Business School with a Vision and Strategy to develop world leading reputation in the Future of Work and Leading on Leadership. You will join a leading international business school which is triple accredited, ranked in the world top 150 according to QS World University Rankings 2020, and an integral part of a founding Russell Group University.
We are looking for an influential leader who can contribute research, funding and impact to the School's world-leading reputation in International Management or International Business Management and who can speak to the Future of Work and/or Leading on Leadership and to areas such as: Strategy, Organisations and Society and/or Human Resource Management, Work and Employment. You will lead on further internationalisation of the curricula and to programme redesign of the highly successful Undergraduate programmes in Business Management and International Business Management and Postgraduate programmes in International Business Management, Global Human Resource Management and the MBA.
You will be a senior colleague in the Business School and contribute to the Leadership, Work and Organisation Subject Group and Research Communities. We would welcome applications from those who adopt a critical perspective in their subject and whose research considers the ethics and responsibility of management practices.
Newcastle University are committed to creating a diverse and inclusive culture and welcome applicants who will help to realise this. Women applicants are particularly encouraged as women are currently under-represented in Professorial roles.
Applicants should hold a PhD in a relevant subject and have a record of excellence in research, engagement and impact (including PhD supervision and research funding).
Further information about this role may be accessed in the Candidate Briefing Pack downloadable from the right hand side of this page. Further information about Newcastle University Business School may also be found there.
To explore the post further or for any queries you may have, please contact Kiersten Avery at Dixon Walter: 07881344559 or kiersten@dixonwalter.co.uk
How to apply
Applications should be made via email to kiersten@dixonwalter.co.uk by Monday 1st June (UPDATED) and must include on separate documents:
a letter of application outlining your interests in and vision for the role. (no more than two pages of A4)
a comprehensive curriculum vitae (CV)
details of your current remuneration and contact details for three referees, one from your current employer (referees will not be contacted without your permission)
a completed Equal Opportunities form (available above)
Shortlisting – Monday 22nd June
Final Interviews – Thursday 16th July
Following receipt of your application, you will receive an acknowledgment from Dixon Walter. Within this response, you will be required to provide consent under the new General Data Protection Regulation. If you fail to provide this consent your application will not be processed further.
Newcastle University is committed to being a fully inclusive Global University which actively recruits, supports and retains staff from all sectors of society.  We value diversity as well as celebrate, support and thrive on the contributions of all our employees and the communities they represent.  We are proud to be an equal opportunities employer and encourage applications from everybody, regardless of race, sex, ethnicity, religion, nationality, sexual orientation, age, disability, gender identity, marital status/civil partnership, pregnancy and maternity, as well as being open to flexible working practices.
Share this position.