Reader in Management Practice and Director of Digital Education (Teaching and Scholarship)
Posted
20th December 2018
Closing Date
22nd February 2019
Salary
Details contained in Candidate Briefing Pack
Location
Newcastle upon Tyne
Interviews Scheduled
Final interviews 15th March 2019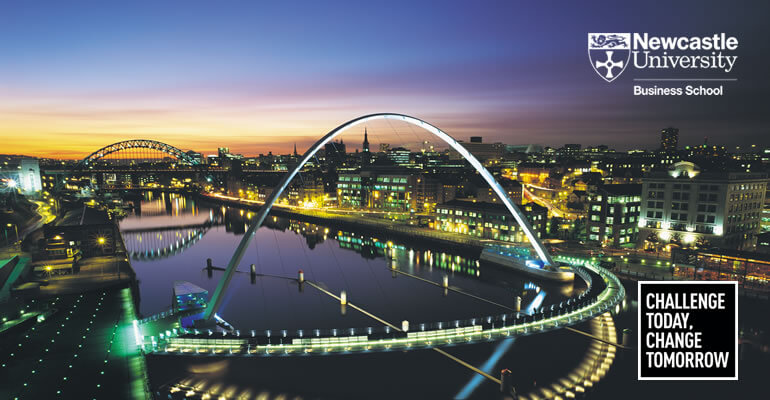 Newcastle University is continuing its substantial investment in the Newcastle University Business School since the appointment of Professor Sharon Mavin (Director of NUBS) and a strategy to develop world leading reputation in the Future of Work and Leading on Leadership.  This new post will join a leading international business school which is triple accredited, ranked in the world top 200 (THE) and an integral part of a founding Russell Group University.
The Director of Newcastle University Business School is looking to strengthen the team and further information about this opportunity is listed below. In addition other Professorial/Reader and two Deputy Director opportunities are listed separately.
Home to over 3,800 students, Newcastle University Business School is one of an elite group of Business Schools worldwide to hold the triple crown accreditation from the internationally recognised accreditation bodies: AMBA, AACSB, and EQUIS. This places NUBS in the top 1% of business schools worldwide and is testament to our reputation for Education and Research.
The vision is to be globally renowned for the Future of Work and developing students for a future they can shape.
An internationally excellent business school known for its academic ambition, distinctive community and influence in building a responsible future for both business and society across the globe.
A strong belief that business is shaped by the desire to think differently and the will to transform the status quo, NUBS' thinking, combined with a first-class reputation for academic excellence, high graduate employability and student experience, ensures that they are a first-choice destination for students from across the world.
This ambition is reflected in their ethos, Challenge Today, Change Tomorrow.
Situated within a £50-million development within Newcastle City Centre, we provide cutting edge facilities, where staff, students and partners are united to develop collective knowledge to define the future of business.
Further details of this post are available in the attached Reader and Director of Digital Education (Teaching and Scholarship) – Candidate Briefing Pack (G894).
To find out more about this opportunity please contact Kiersten Avery, Executive Search Consultant, Dixon Walter Ltd on 0191 500 5500 or email kiersten@dixonwalter.co.uk
HOW TO APPLY:
Please send your applications to Kiersten Avery via Email: kiersten@dixonwalter.co.uk
Applications should be made by 5pm, Friday 22nd February 2019  and must include on separate documents:
1. a covering letter outlining your interests in and vision for the role
2. a full academic curriculum vitae (CV)
3. details of three referees and your current remuneration (referees will not be contacted without your permission)
4. a completed Personal Data Form (downloadable from this site)
Following receipt of your application you will receive an acknowledgement from Dixon Walter. Within this response you will be required to provide consent under the new general data protection regulations. If you fail to provide this consent your application will not be processed further.
Share this position.