Head of Business Improvement
Closing Date
10th June 2020
Location
Carlisle, Newcastle, Workington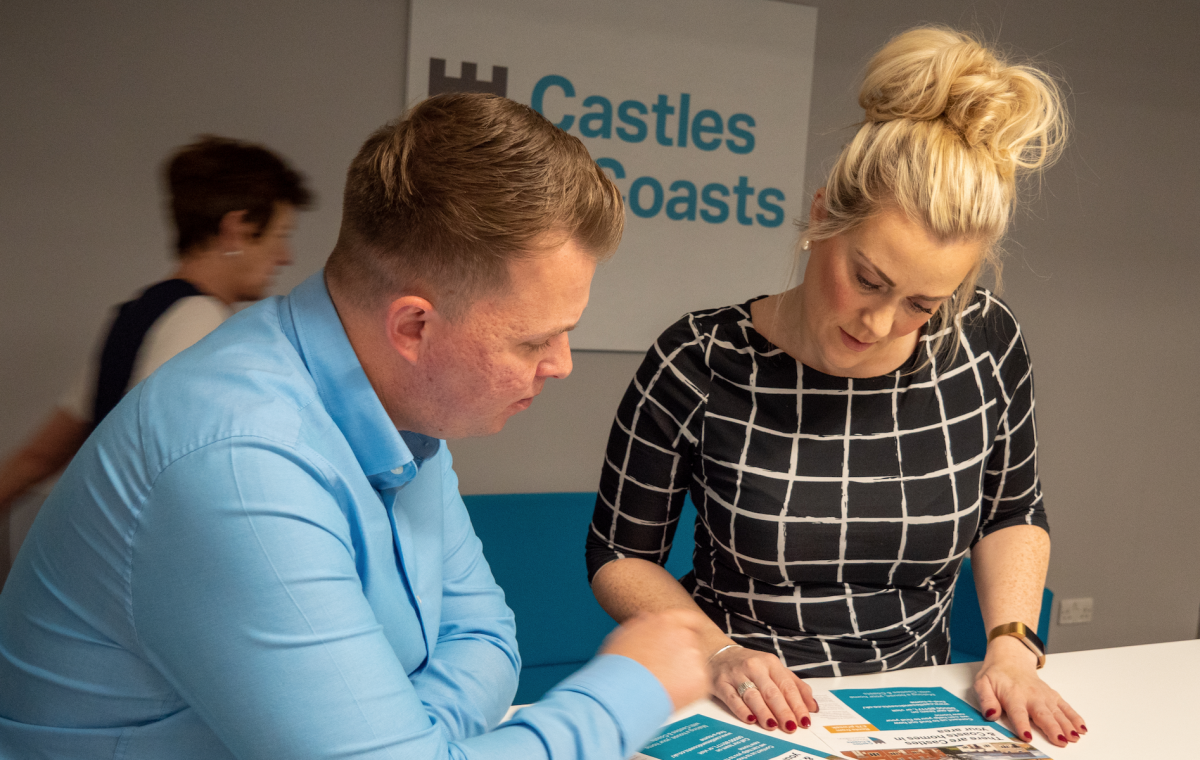 Thank you for your interest in the Head of Business Improvement (HBI) position with Castles & Coasts Housing Association (CCHA) Limited.
We are looking for someone to head up a brand-new team within the Association, leading on business improvement and innovation, with a focus on service improvement for customers. Within this team will sit professionals responsible for project management, procurement, business intelligence and IT services.
We want an advocate for change, a natural networker with a curiosity about the whole organisation, able to develop strong situational awareness of the key themes within the business. You will need to show well-developed leadership skills and be able to inspire and motivate others towards change.
First rate communication skills are a prerequisite, at ease with your audience whether it be customers, board members or external contacts. As HBI you will play a major role in advising both the Executive Leadership Team and Board as to how their strategic vision and aspirations can be effectively and efficiently realised.
You will be a confident, independent and effective decision maker, with a positive, dynamic approach. You will have experience of looking beyond your own role and specialisms, to identify ways to contribute to the wider strategic direction of the Association and a proven track record of change which delivers substantial efficiencies, both financially and for our customers.
You will join our Senior Leadership Team and will act as a role model for our values.
The role will work across CCHA's area of operations and can utilise a main work base in Newcastle, Carlisle or Workington.
As well as providing an excellent career opportunity, this role gives you the chance to live in one of the most beautiful parts of the UK; with three National Parks, the Scottish Borders and the glorious North West and North East coasts on our doorstep. Our area provides access to first class theatre, music and sporting venues along with a world class food offering. If you don't already live here, just imagine the fantastic quality of life that this area offers!
CCHA was formed in 2017, following the merger of two housing associations based across the North of England. Both were well established, thriving businesses and CCHA is continuing to build on a legacy of providing quality services and a people focused culture.
If you like what you read, and you would like the opportunity to join the CCHA team, please complete our application process, telling us how you feel you can add value and dynamism to our team. If you choose to apply and are successful, you will be rewarded on all levels – a great place to work, a great place to live and a great team of people to work with.
This is a unique opportunity to help shape the future of Castles & Coasts Housing Association. For an informal discussion please contact Jim Allcroft, Executive Search Consultant at Dixon Walter on 07388 642 631 or jim@dixonwalter.co.uk
How to apply
Applications should be made via email to jim@dixonwalter.co.uk and must include on separate documents:
a letter of application setting out your interest in the role and details of how you match the person specification (no more than 3 pages of A4);
a comprehensive curriculum vitae (CV);
details of three referees and your current remuneration (Referees will not be contacted without your permission);
a completed Declaration Form (located on the right hand side of this page).
Key dates:
Stage 1 Interviews – Remote W/C 29nd June
Stage 2 Interviews – Remote W/C 6th July – W/C 13th July
Diversity is valued at both Dixon Walter and Castles & Coasts Housing Association and we welcome applications from all sections of the community.
Following receipt of your application you will receive an acknowledgement from Dixon Walter. Within this response you will be required to provide consent under the new general data protection regulations. If you fail to provide this consent your application will not be processed further.
Share this position.