Head of Police Education
Closing Date
7th July 2020
Salary
Senior Management Grade Competitive
Location
Cambridge, Chelmsford
Interviews Scheduled
Long List Interviews W/C 13th and 20th July; FINAL interviews scheduled 28th August 2020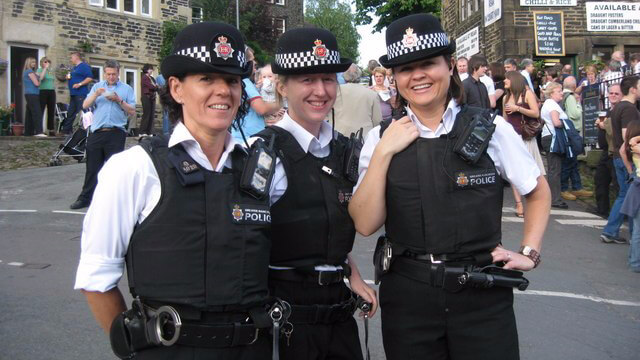 Anglia Ruskin University, ARU, is one of the largest providers of degree apprenticeships and set to become the country's leading provider of police education.
Through their Degrees at Work initiative, they have a proud history of creating and delivering innovative, work-based programmes, both with and for their client partners. ARU works with over 330 clients across public services and the private sector, supporting workforce development through the delivery of transformative educational experiences.
Working with ARU, we are currently seeking a Head of Police Education to lead and direct all aspects of police education projects at ARU. This is an exciting, high-profile role providing strategic leadership to our police education contracts, including to the Metropolitan Police. The successful candidate will lead the client relationship, manage the policing team and work across a range of stakeholder groups to deliver their promise on quality of delivery, academic outcomes and student success.
As part of the Police Education Qualification Framework (PEQF) implementation, a new approach to police training includes two new entry routes into becoming a police officer:
The Police Constable Degree Apprenticeship (PCDA): a three-year professional policing degree apprenticeship with ARU, where applicants achieve a degree in Professional Policing Practice whilst serving as a police officer
the Degree Holder Entry Programme (DHEP): a two-year academic professional policing diploma with ARU, providing the opportunity for successful applicants with any degree to achieve a diploma in Professional Policing Practice whilst serving as a police officer.
Applications to the Head of Police Education post will be considered from candidates with demonstrable leadership experience in a similar role. The successful job holder will be prepared to travel across the East of England and London and be agile in their style of working.
It is expected that interviews will take place in August 2020.
To find out more or to have an informal discussion please contact Kiersten Avery on 07881 344559 or kiersten@dixonwalter.co.uk
How to apply
Applications should be made via email to kiersten@dixonwalter.co.uk by TUESDAY 7th July 2020 and must include on separate documents:
a letter of application outlining your interests in and vision for the role (no more than two pages of A4)
a comprehensive curriculum vitae (CV)
details of your current remuneration and contact details for three referees, one from your current employer (referees will not be contacted without your permission)
a completed Equal Opportunities form (available above)
Final interview date – TBC early August 2020
Following receipt of your application, you will receive an acknowledgment from Dixon Walter. Within this response, you will be required to provide consent under the new General Data Protection Regulation. If you fail to provide this consent your application will not be processed further.
Share this position.