Assistant Director Operations – Responsive Repairs and Voids
Closing Date
29th July 2022
Salary
£77,499.11 plus a car allowance of £5,820.48 pa
Interviews Scheduled
Final interviews Tuesday 23rd August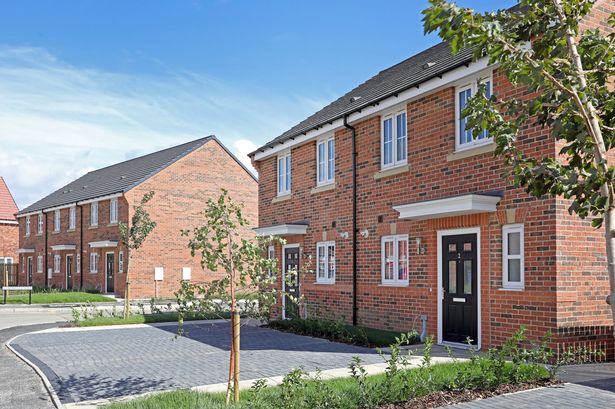 At Karbon we build, manage and look after homes for people across the North. And then we go further, we want to build better lives for our customers, not just better homes. Everything we do is for their security, health and happiness under their own roofs, in their communities and out there in the wider world.
Despite being a large and diverse organisation, we have a local approach. We provide homes and services which form the foundations to support people and places to fulfil their potential. Our turnover is £127m on a fixed asset base of £868m and as a social enterprise we re-invest our surplus into improving properties and communities, building new homes and delivering services which provide sustainable outcomes for customers and communities. We employ c.1,000 people, looking after 70,000 customers in
30,000 homes and we have an ambitious house building programme to deliver at least 500 new homes a year.
The Assistant Director Operations and Support Services (Responsive Repairs and Voids) is a pivotal appointment for the organisation and critical to the success of this vision, being responsible for all property services operations and support services teams – managing circa 300 people and a revenue budget of £20 million across our entire footprint. The role is also responsible for delivering empty homes inspections and repairs, responsive repairs, all admin and scheduling functions, fleet and materials management, and the in-house grounds maintenance team, along with services through
our cost sharing vehicle with partner housing providers. You will also manage key projects and lead the development of the customer services and technology strategy for the service.
We're seeking an exceptional individual with strong leadership and communication skills who is comfortable operating in a highly visible and demanding high-energy role. We are interested in speaking to candidates from the social housing sector but will also consider applicants from other large public or not-for-profit organisations or the private sector. The key requirement being that you have experience of the regulatory environment.
Whatever your background you'll need to be comfortable working within an organisation which seeks to balance a strong business head with a social heart. You will be enthusiastic about the prospect of using your commercial and strategic skills to help deliver the best outcomes for our customers and communities and you will need to give confidence to and influence a wide range of people across the organisation and beyond.
Karbon is a collegiate, challenging and progressive environment where leadership and teamwork combine to deliver exceptional results. If you're interested in finding out more, please call Jim Allcroft for a confidential discussion on 07388 642 631 or jim@dixonwalter.co.uk

Diversity is valued at both Dixon Walter and Karbon and we welcome applications from all sections of the community.
How to apply
Applications should be made via email to jim@dixonwalter.co.uk by midnight on Friday 29th of July and must include on separate documents:
a letter of application setting out your interest in the role and details of how you match the criteria (no more than two pages of A4)
a comprehensive Curriculum Vitae (CV)
details of three referees, one from your current employer (referees will not be contacted without your permission) –

the final appointment will be made subject to satisfactory references.

a completed Personal Details form (available above)
Initial interviews will take place via Teams on Friday 12th of August
Final interviews will be held on Tuesday 23rd of August at the Village Hotel
Newcastle upon Tyne, NE27 0BY 
Notes
In making an application for this role we ask you also to view our Privacy Notice which outlines our compliance to General Data Protection Regulations and the use and storage of your data. Personal Data is held and processed on the lawful basis that such action is in the Legitimate Interest of the company in pursuing the purposes described and has been considered through the use of a Legitimate Interest Assessment utilising the Balance Test to not be outweighed by risks to the rights, freedoms and interests of the Data Subject.
Please note that our client is legally obliged to confirm that the appointee is eligible to work in the UK. As of 1 January 2021, government restrictions will change. For further information visit the Home Office website at http://www.bia.homeoffice.gov.uk/workingintheuk
Share this position.