Chief Operating Officer
Posted
20th November 2023
Closing Date
18th December 2023
Salary
£89,464 + £6,000 car allowance, SHPS DC Contributory Pension, BUPA Cash plan
Location
Darlington, Teesside
Interviews Scheduled
W/C 29th January 2024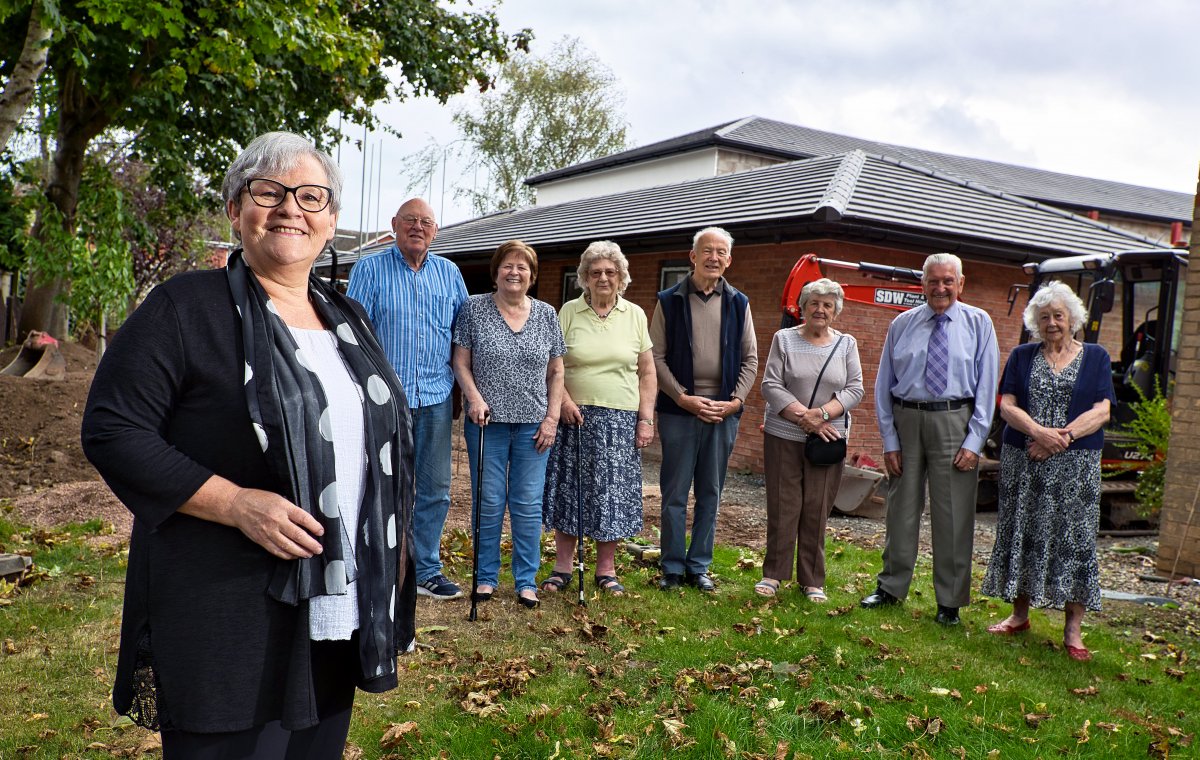 Embodying a century-old legacy as part of the Homes for Heroes campaign, Railway Housing stands as a beacon of community-centric living. Nestled across the picturesque landscapes of Yorkshire and the Northeast, the organisation has evolved, preserving a rich history and legacy while committing to a brighter future.
As Chief Operating Officer, you report to the CEO and hold direct line management responsibility for asset management and housing operations. This includes overseeing housing management services, income management, resident communication and engagement, day to day repairs, asset management and compliance services. You will be a key member of the team driving through a programme of change and service improvements.
As a member of the senior leadership team, you will inspire a culture that delivers results and service excellence, ensuring that operational capabilities and resources align with business strategies, financial plans, and the delivery of the resident experience.  You will support the CEO in establishing Railway Housing as a valued partner with key external stakeholders and you will provide strategic and commercial expertise to the board and senior leadership team, helping to shape corporate strategy, policy, service delivery, and financial planning.
You will need to have experience of a senior leadership role within the social housing sector.  Strategic, commercial, and analytical thinking is essential, along with the capacity to interpret complex financial data for effective decision-making. Your influence should extend to risk management and negotiation, supported by excellent written and presentation skills adaptable to various audiences.
On a personal level, you should embody the values of inclusion, equality, and diversity, fostering innovation and operating with integrity. Your proven track record should showcase resilience under pressure, particularly in managing resident-facing services strategically. Experience in shaping strategy through resident engagement and a deep understanding of statutory and regulatory requirements for the social housing sector are crucial. Your success in leading change and collaborating effectively with boards and committees will set you apart.
Hybrid working policy – 3 days office, 2 days from home
How to apply
For further information and details of how to apply, please contact Jim Allcroft at jim@dixonwalter.co.uk and 07388 642 631.
Applications should be made via email to jim@dixonwalter.co.uk and must include on separate documents:
a letter of application setting out your interest in the role
a comprehensive curriculum vitae (CV)
a completed Personal details form (available above)
The closing date for applications is Midnight, Monday 18 December 2023
A formal selection process will take place at Railway Housing on w/c 29th January 2024
At Railway Housing, we are committed to equality of opportunity, diversity, and inclusion at every level, because we believe a diverse workforce brings broader expertise, improved innovation, and greater success for all.
In making an application for this role we ask you also to view our Privacy Notice which outlines our compliance to General Data Protection Regulations and the use and storage of your data.
Personal Data is held and processed on the lawful basis that such action is in the Legitimate Interest of the company in pursuing the purposes described and has been considered through the use of a Legitimate Interest Assessment utilising the Balance Test to not be outweighed by risks to the rights, freedoms and interests of the Data Subject.
Share this position.