Chief Operating Officer
Closing Date
9th June 2022
Interviews Scheduled
Monday, 11 July 2022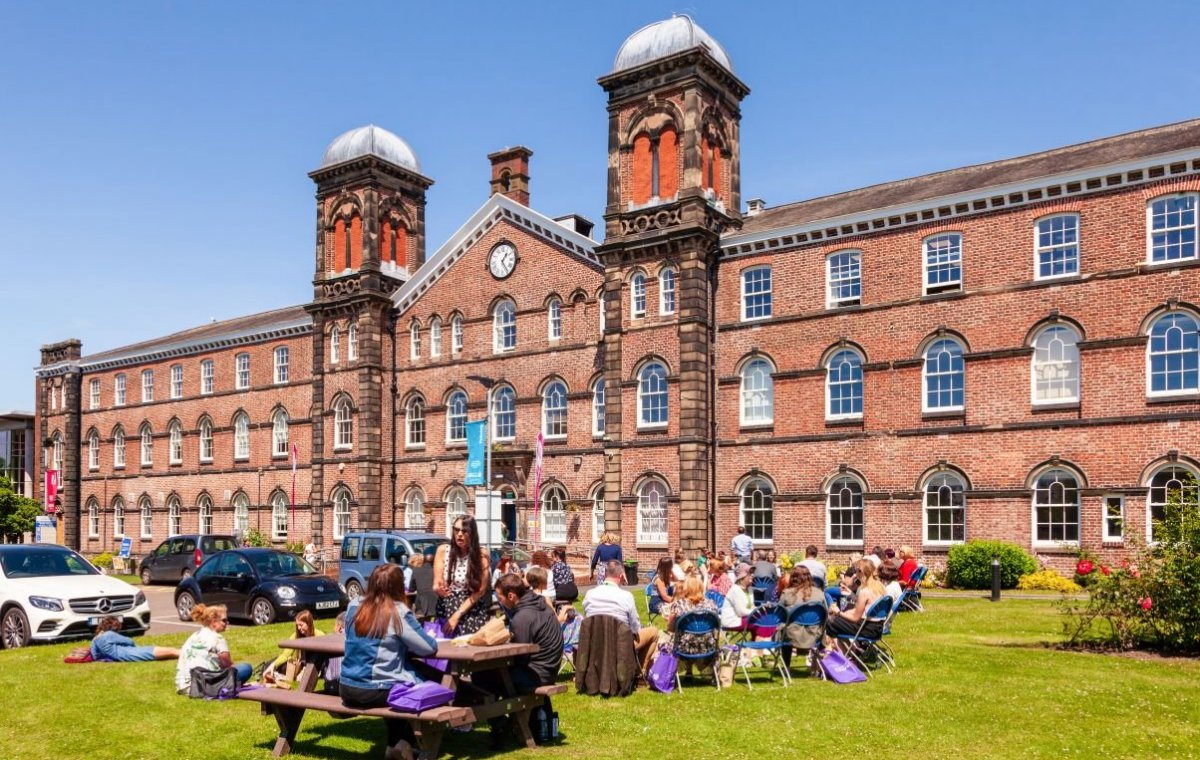 With 15% growth of income in 2021/22, and a further 20% rise to 2025/26 our university is moving forward and at some pace. New types of provision, portfolio areas and strategic partnership working are driving this growth, informed by regional and sector skills needs spanning visitor and rural economies, professional services, advanced manufacturing, supply chain and logistics, medicine, allied health, social care, teacher education, science and environment, culture and creative industries, computing and engineering.
Our new University Strategy: Towards 2030, sets out our continued ambition and we can look forward to the future with confidence.
This confidence is reinforced by regional stakeholders and government departments, evidenced in the £64m of investment we have secured from the Borderlands Growth Deal, Barrow Town Deal and Carlisle Town Deal. Investment which will transform our university presence and place impact in Carlisle and Barrow as well as making a significant contribution to meeting our region's higher-level skills and labour supply needs.
Plans are also underway for a joint medical school with Imperial College to open in 2025, the development of our Ambleside campus, and a new Centre for Digital Transformation.
The key to our growing success is making the most of our three most valuable assets; people, place and partnerships, and ensuring our operating structures, models, systems, processes and practices work for the modern and business-diverse university we are and are growing.
With five campuses, approximately 13,500 students (off campus, on campus, in the workplace and studying online or through partners) 1,000 staff and a turnover of around £70m, the diversity of our locations, programme breadth and student types demands innovative and progressive leadership and approaches.
Thus, we are seeking an individual who can provide the strategic leadership necessary to ensure we have the tools, resources, agility and flexibility to thrive as our university continues on its growth trajectory.
Reporting to the Vice Chancellor and one of three designated deputies and senior post holders, you will lead the strategic implementation of our Towards 2030 Strategy and provide strategic oversight to our infrastructure, people and resource functions.
With a mindset and experience of working with executive colleagues, to lead and enable others to do so, you will have a proven track record of providing visionary direction and steer in the development and implementation of strategies. An understanding of the broad context of Higher Education and government policy in the UK, and the current and forthcoming drivers, challenges, risks and opportunities this presents to the sector and the University specifically will be critical.
How to apply
For further information and details of how to apply, please contact Mike Dixon or Simon Critchley on 0191 500 5500 or at mike@dixonwalter.co.uk
Applications should be made via email to mike@dixonwalter.co.uk by midnight, Thursday 9th June 2022, and must include on separate documents:
a letter of application setting out your interest in the role and details of how you match the person specification (no more than 2000 words)
a comprehensive curriculum vitae (CV)
details of three referees and notice period (referees will not be contacted without your permission)
a completed Personal Details Form (available above)
Final stage interviews will be held on Monday, 11 July 2022.
In making an application for this role we ask you also to view our Privacy Notice which outlines our compliance to General Data Protection Regulations and the use and storage of your data. Personal Data is held and processed on the lawful basis that such action is in the Legitimate Interest of the company in pursuing the purposes described and has been considered through the use of a Legitimate Interest Assessment utilising the Balance Test to not be outweighed by risks to the rights, freedoms and interests of the Data Subject.
Please note that our client is legally obliged to confirm that the appointee is eligible to work in the UK. As of 1 January 2021, government restrictions will change. For further information visit the Home Office website at http://www.bia.homeoffice.gov.uk/workingintheuk
Share this position.