Dean of Students
Closing Date
29th July 2022
Interviews Scheduled
1st September 2022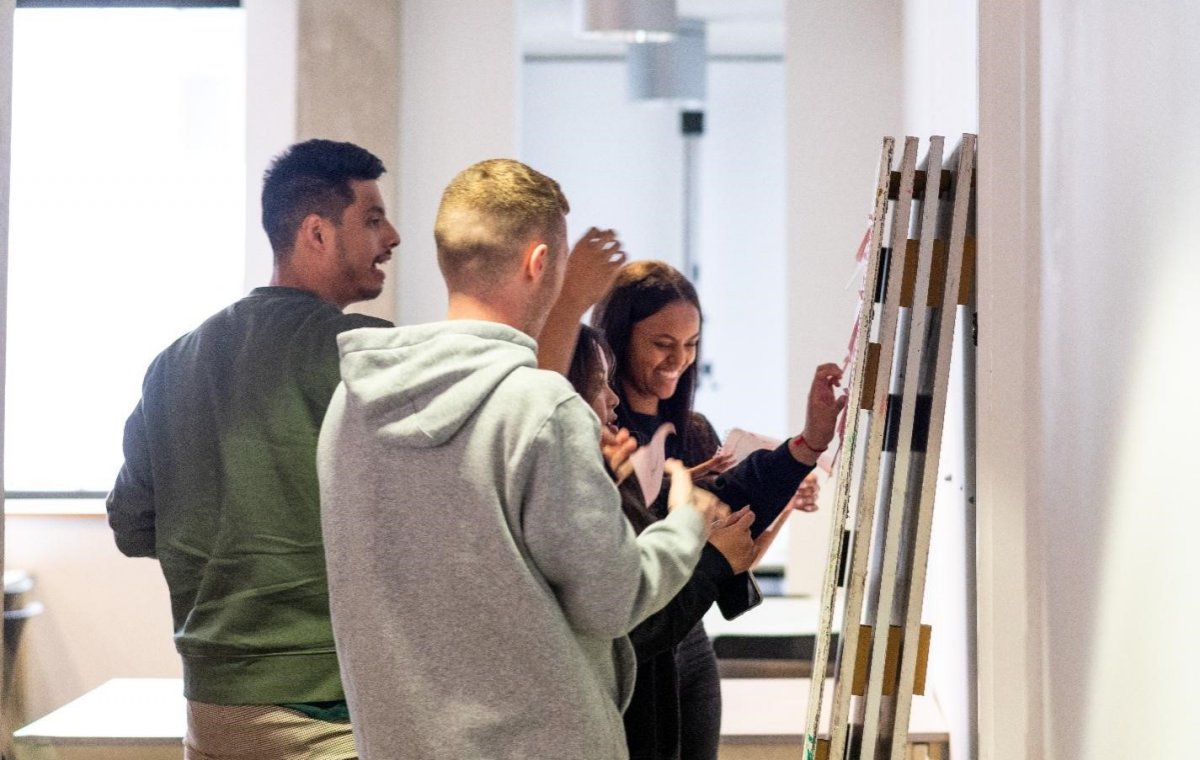 Transforming lives through excellent education
London Met is an extraordinary institution. Equity and social inclusion have always been our driving principles, and it's what makes the University so unique. Our organisation is distinctive, both in its eclectic and diverse community of students and staff, and also for its historical role in serving some of London's most deprived boroughs. Everything we do is underpinned by our philosophy that an individual should have the opportunity to transform their life through the power of education.
Equipping our students with the tools for their future is at the heart of our academic offering. We pride ourselves on providing our students with access to a wealth of opportunities and professions. Our graduates benefit personally, but also contribute their unique perspectives to society, culture, public service and the economy in all areas of London, the UK and around the world.
As Dean of Students, you will work closely with the Deputy Vice Chancellor (Academic) and Pro Vice Chancellor Teaching and Learning to ensure high quality, modern, proactive student services and student administration to enhance the student experience at one of the UK's most diverse and inclusive universities. An experienced leader and good communicator, you will demonstrate a high level of professional credibility and create a culture of continuous improvement and student partnership working to drive forward the Student Success element of the University's Strategic Plan. With particular expertise in engagement and achievement, you will contribute to the University's Education for Social Justice Framework, Transitions Framework,  and our Race Equality Charter application.
Key responsibilities include overseeing the teams that support student services, the students' union, the registry and academic quality. Ultimately, you will report to the Deputy Vice Chancellor Academic on all matters linked to the support and administration of students contributing to student safety, resilience, well-being and a sense of belonging.
We are keen to hear from experienced applicants with a commitment to London Met's vision and values and senior management experience of complex service areas including at least one of the areas described above. You will be committed to team work and a cross university approach to supporting students informed by the confident use of data.
We are looking to appoint an inspirational leader with enthusiasm, vision, initiative and sound judgement, and the ability to manage complex human situations in a compassionate, effective, pragmatic way.  Most importantly, you will have the ability to develop effective relationships both internally and externally, and a commitment to equality and inclusion and the delivery of services that meet the needs of a diverse, vibrant student body.
If you are passionate about making a positive difference then we would love to hear from you.  For an informal conversation and to find out more about the role please contact Emma Wilkins on 07741 875289 or at emma@dixonwalter.co.uk.
Professorial title is available should an academic candidate meet the required criteria.
Read more about our diverse community and our commitments to inclusion and equality at: londonmet.ac.uk/about/equality-and-diversity/
How to apply
Applications should be made via email to emma@dixonwalter.co.uk  and must include on separate documents:
a letter of application setting out your interest in the role and details of how you match the person specification
a comprehensive curriculum vitae (CV)
an equality and diversity statement of no more than one page, articulating how you will contribute to making London Metropolitan University more inclusive and what you have previously done to advance equality
details of three referees and notice period (Referees will not be contacted without your permission)
a completed Personal details form (available above)
The closing date for applications is midday Friday 29 July
Longlist interviews will be held with Dixon Walter via Microsoft TEAMS on Wednesday, 10 and  Thursday, 11 August.  Candidates will also be scheduled for an informal conversation with Julie Hall, Deputy Vice Chancellor, on either 16th or 17th August as part of the longlist process.
Final interviews will be held on campus on Thursday, 1 September.  Candidates will also be invited to meet with a discussion panel and deliver a presentation to a student group on Tuesday, 30 August via Microsoft TEAMS
In making an application for this role we ask you also to view our Privacy Notice which outlines our compliance to General Data Protection Regulations and the use and storage of your data. Personal Data is held and processed on the lawful basis that such action is in the Legitimate Interest of the company in pursuing the purposes described and has been considered through the use of a Legitimate Interest Assessment utilising the Balance Test to not be outweighed by risks to the rights, freedoms and interests of the Data Subject.
Share this position.