Director of Estates and Facilities Management
Closing Date
3rd December 2023
Interviews Scheduled
17th January 2024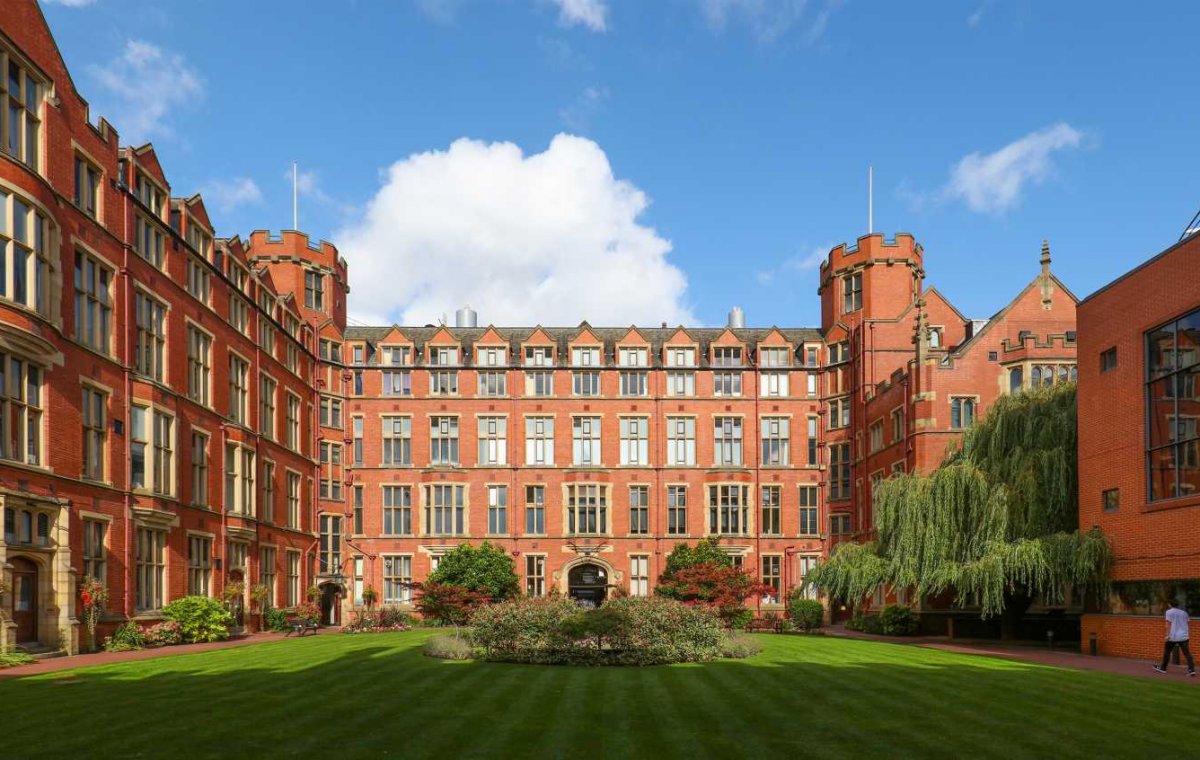 The University of Sheffield is a truly special place, with a bold and ambitious future.
The University of Sheffield is a leading global university renowned for the excellence, impact and distinctiveness of its research-led learning and teaching across a wide range of disciplines. We are home to 30,000 of the brightest students and over 8,000 staff from more than 140 countries around the world. We are part of the Russell Group, among the UK's top 24 leading research-intensive universities, committed to delivering world-class teaching, research, and innovation.
The Campus
Our stunning campus estate of 500,000 square metres is a testament to architectural beauty and academic excellence. It encompasses modern and historic buildings, green spaces, state-of-the-art laboratories, and world-class research centres. The campus is a hub of intellectual and cultural activity.
The Opportunity
As the Director of Estates and Facilities Management, your multifaceted role is pivotal to our university's success. You will provide clear strategic leadership, shaping our long-term estates strategy, and ensuring effective governance of major capital projects. Regularly reporting on plans, progress, and benefits realised, you will foster a culture of proactive engagement within the department and focus on service delivery to a diverse range of stakeholders.
Externally, you will represent the University on estates and facilities management matters within the sector, actively nurturing beneficial relationships with external partners. Your responsibilities extend to overseeing a large and complex estate, FM services, and significant budgets, ensuring efficient resource allocation.
Additionally, you will be responsible for statutory registration and the management of key risks within your remit, including involvement in cross-university work, particularly in areas such as Capital Governance, Health and Safety, Business Continuity, and Risk Management.
Qualifications and Skills
To excel in this role, you should hold a relevant degree or postgraduate qualification, coupled with substantial leadership experience. You do not have to have prior experience in Higher Education but you must be able to demonstrate a track record of managing a large and complicated estate alongside efficiently managing a large and diverse team. Experience of leading organisational change programs will be invaluable in addition to expertise in designing and delivering major capital development programmes for large organisations. High-level negotiating and influencing skills are essential to engage effectively with senior managers and highly qualified professionals, both internally and externally.
How to apply
For further information and details of how to apply, please contact Jim Allcroft at jim@dixonwalter.co.uk and 07388 642 631.
Applications should be made via email to jim@dixonwalter.co.uk and must include on separate documents:
a letter of application setting out your interest in the role
a comprehensive curriculum vitae (CV)
a completed Personal details form (available above)
The closing date for applications is Sunday 3 December 2023
Preliminary interviews will be held with Dixon Walter via Teams between Thursday 7 to Thursday 14 December 2023
A formal selection process will take place at the University of Sheffield on Wednesday 17 January 2024
The University of Sheffield is an equal opportunities employer, and we welcome applications from a diverse range of candidates. All applications will be considered based on their relevant merits and abilities.
In making an application for this role we ask you also to view our Privacy Notice which outlines our compliance to General Data Protection Regulations and the use and storage of your data. Personal Data is held and processed on the lawful basis that such action is in the Legitimate Interest of the company in pursuing the purposes described and has been considered through the use of a Legitimate Interest Assessment utilising the Balance Test to not be outweighed by risks to the rights, freedoms and interests of the Data Subject.
Share this position.