Director of Finance
Closing Date
18th July 2022
Interviews Scheduled
Final interviews w/c Monday 22nd August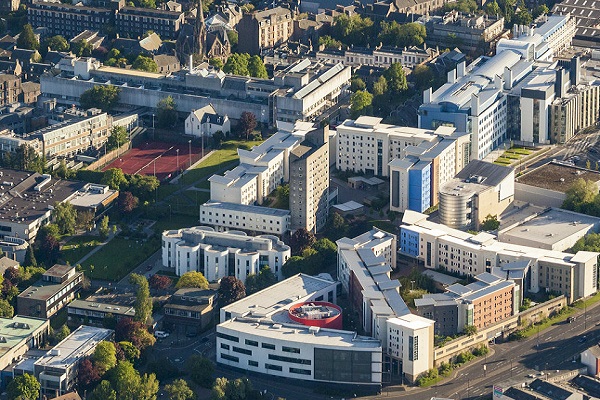 The University of Dundee has a clear mission – to transform lives, locally and globally, by the creation, sharing and application of knowledge. We do this with 'triple intensity' through world-class teaching, pioneering research, and work that has social, cultural and economic impact.
We are a Scottish institution operating on a global stage and with an annual turnover of over £250m. Our impact is felt from the heart of Dundee, where we are absolutely central to the City's future plans and prosperity, to the countries of the developing world where we are helping cure devastating diseases like malaria and giving people life-changing opportunities for education.
We are home to a community of 17,000 students and over 3,000 staff. Around 12,000 of our students are undergraduates with 25% coming from outside the UK.  As a high-performance community we have embedded the pursuit of excellence in everything we do.  With our new University Strategy about to be launched, this is an exciting time to join the University and to play a major role in its future success.
We are looking for an exceptional, qualified finance professional.  You will be an experienced and dynamic financial leader with a top tier career track record gained within a similar large and complex operation.  Your commercial and business-focused approach will be accompanied by demonstrable empathy for the University's mission, core purpose and values-driven culture.
The Director of Finance is a pivotal appointment for the organisation. Working amongst a talented cohort of your peers in the University Executive Group you will be responsible for overseeing all aspects of the University's finances and financial performance.  People will look to you for not only your financial expertise but your leadership, inspiration and integrity.  You will play a leading role in the delivery of our new University Strategy to 2027, through ensuring that our financial strategy is aligned to our strategic ambitions and by making a wider contribution to our future development.
Dundee University is a collegiate, challenging and progressive environment where leadership and teamwork combine to deliver exceptional results.  Please call for a confidential discussion.  We are keen to talk to talented people from all sectors and previous experience of the Higher Education Sector is not necessary.
Contact:
Jim Allcroft, jim@dixonwalter.co.uk , 07388 642 631
Diversity is valued at both Dixon Walter and Dundee University, and we welcome applications from all sections of the community.
How to apply
Applications should be made via email to jim@dixonwalter.co.uk by Monday 18th July and must include on separate documents:
a letter of application setting out your interest in the role and details of how you match the criteria (no more than two pages of A4)
a comprehensive Curriculum Vitae (CV)
details of three referees, one from your current employer (referees will not be contacted without your permission) –

the final appointment will be made subject to satisfactory references.

a completed Personal Details form (available above)
Shortlisting will be conducted in mid June with final interviews taking place w/c Monday 22 August.
Notes
In making an application for this role we ask you also to view our Privacy Notice which outlines our compliance to General Data Protection Regulations and the use and storage of your data. Personal Data is held and processed on the lawful basis that such action is in the Legitimate Interest of the company in pursuing the purposes described and has been considered through the use of a Legitimate Interest Assessment utilising the Balance Test to not be outweighed by risks to the rights, freedoms and interests of the Data Subject.
Please note that our client is legally obliged to confirm that the appointee is eligible to work in the UK. As of 1 January 2021, government restrictions will change. For further information visit the Home Office website at http://www.bia.homeoffice.gov.uk/workingintheuk
Share this position.