Head of Research Institute for Sport and Exercise Sciences
Posted
16th November 2023
Closing Date
17th December 2023
Interviews Scheduled
TBC - late February 2024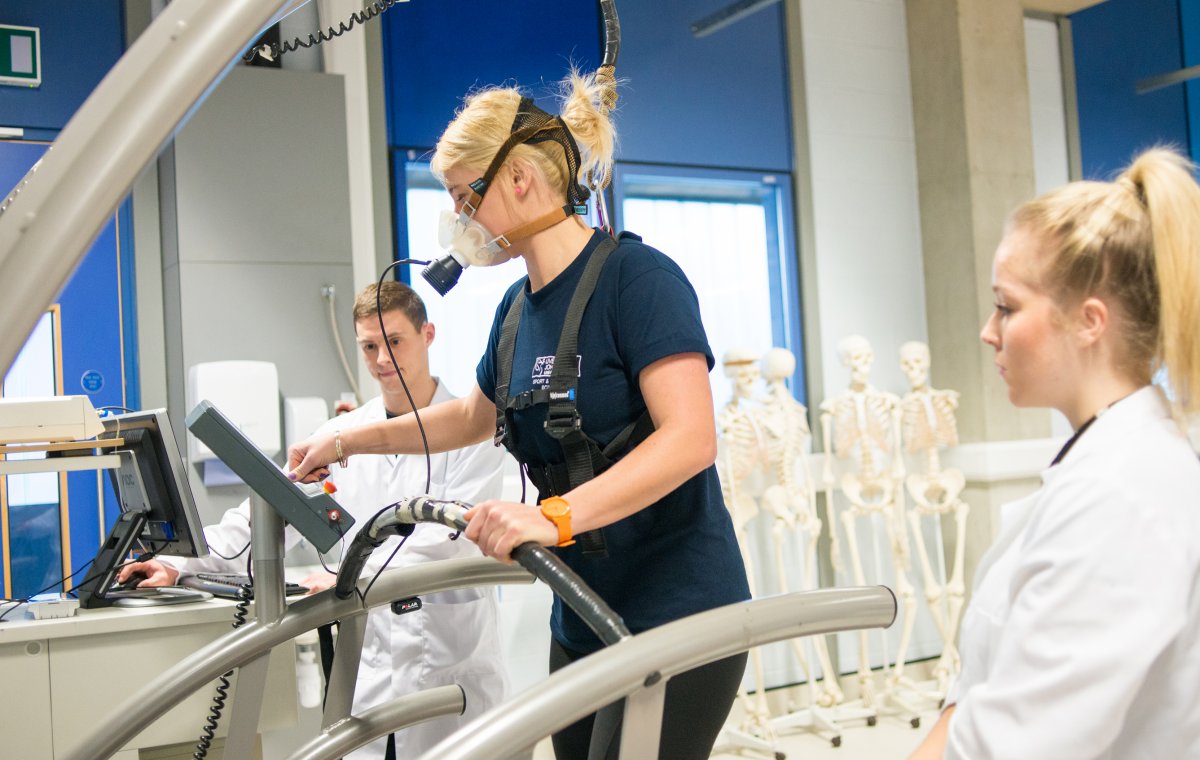 Liverpool John Moores University (LJMU) is a distinctive, unique institution, rooted in the Liverpool City Region and with a global presence. Our students and staff, past, present, and future, are the beating heart of our city and can be found in every corner of every industry and community. We couldn't exist anywhere else and have shaped the city in which we belong. Working with the people of Liverpool to improve lives and support communities is at the heart of why we were founded and why we exist today.
The Research Institute for Sport and Exercise Sciences (RISES) is a world-leading research institute and the thriving home of research, innovation and impact activities within the School of Sport and Exercise Sciences. The Head of RISES provides overall strategic leadership and line management to academic staff within the Research Institute and the School of Sport and Exercise Sciences with respect to promoting and extending a culture of high quality and world-leading research related activities.
The person appointed will provide the strategic academic leadership and operational management required for promoting high quality research and the continuous enhancement of the world-leading research environment of the Institute (100% 4* Research Environment in REF2021). The role includes an important strategic planning and implementation element in line with the Institute's Research and Impact Plans and relevant Faculty and University Strategy. The person appointed will also be expected to promote the University's values and the development of an inclusive, supportive, and vibrant research and innovation environment focused on impact.
To apply, you will have an established international research profile in an area aligned to sport, physical activity, exercise and health, with a substantial record of high-quality publications and evidence of undertaking other activities that indicate esteem. Importantly, you will have a successful track record of academic leadership and management, including experience of leading research teams and projects, and a commitment to supporting the development of colleagues to further their research profile and impact.  As someone with a breadth of understanding of the disciplines across sport and exercise science, you will bring a strategic approach to the role and create a sense of direction that will continue to enhance the quality and impact of research within the Institute, building on the success of the REF2021 submission. As a key member of the School's senior leadership team, you will be collegiate in nature, inspirational to others, and able to deliver an innovative and inspiring educational experience across both undergraduate and postgraduate levels.
In return, we offer an excellent benefits package including generous annual leave entitlement, pension scheme, induction and development support and family-friendly policies.
The School of Sport and Exercise Sciences and the Research Institute are proud of their commitment to equality, diversity, inclusion and respect, and endeavours to cultivate a staff base that is representative of society. We acknowledge that we lack representation from various underrepresented groups and therefore encourage applications from all individuals who meet the advert criteria, but particularly encourage applications from women and non-binary people, people from ethnically diverse backgrounds, members of the LGBTQIA+ community, and people living with a disability. Please let us know if you require reasonable adjustments during the recruitment process. We also welcome flexible working enquiries.
This is an exciting time to join LJMU with the launch of our new strategic plan to 2030. If you feel that this is the role you have been looking for and your skills and experience can make a real difference at LJMU, we look forward to hearing from you.  For an informal conversation about the role, please contact Emma Wilkins at: emma@dixonwalter.co.uk
How to apply
Applications should be made via email to emma@dixonwalter.co.uk and must include on separate documents:
a letter of application setting out your interest in the role and details of how you match the person specification
a comprehensive curriculum vitae (CV)
details of three referees and notice period (referees will not be contacted without your permission)
a completed Personal Details Form (available above)
The closing date for applications is Midnight on Sunday 17th December 2023.
Longlist Interviews will be held with Dixon Walter, via Microsoft Teams, across 17th and 18th January 2024.
Final interviews will be held at the university in late February 2024 – date TBC
In making an application for this role we ask you also to view our Privacy Notice which outlines our compliance to General Data Protection Regulations and the use and storage of your data. Personal Data is held and processed on the lawful basis that such action is in the Legitimate Interest of the company in pursuing the purposes described and has been considered through the use of a Legitimate Interest Assessment utilising the Balance Test to not be outweighed by risks to the rights, freedoms and interests of the Data Subject.
Please note that our client is legally obliged to confirm that the appointee is eligible to work in the UK. As of 1 January 2021, government restrictions have changed. For further information visit the Home Office website at http://www.bia.homeoffice.gov.uk/workingintheuk
Share this position.