Non-Executive Directors – North Star
Posted
13th September 2021
Closing Date
7th October 2021
Salary
£4,364 per annum, plus expenses
Interviews Scheduled
TBC mid-November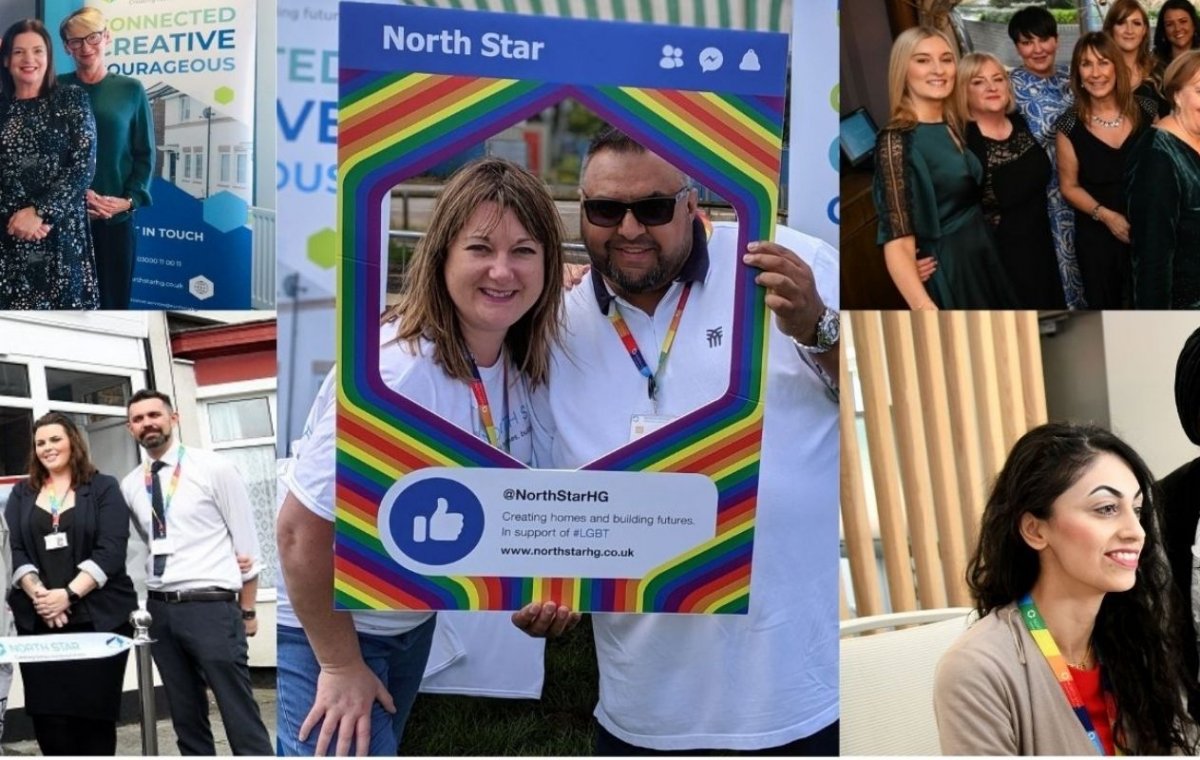 North Star is a not-for-profit Housing Association operating mainly in Teesside and South West Durham, providing affordable housing for a wide range of people. Established in 2006, the organisation aims to provide services to, and bring together, Endeavour and Teesdale Housing Associations.
Our Vision – Creating homes, building futures;
We have worked hard to remain true to our roots, whilst modernising what we do and how we do it.  We are known for flexibility, partnership working, community focus and adaptability.  We have held Investors in People Platinum Award since 2017, have been placed at Number One and Number Two in the 24Housing Landlord of the year 2018 and 2019 lists, hold three star accreditation (classed as extraordinary) with the Sunday Times Best Company in the 'not for profit' sector and are an accredited Living Wage employer.
We hold accreditation with the Tenant Participation Advisory Service and Customer Service Excellence standard for work with our tenants and we are members of the Institute of Customer Service.  Tenants have always been, and will always be at the centre of the business.  This is evidenced by strong tenant scrutiny and involvement through a range of in person and online methods of connection.  We make a positive contribution to the areas we operate in and invest significantly in community activities which help to sustain and develop our communities.
The roles;
Being a Board Member at North Star is a challenging and rewarding post, offering you the opportunity to shape and influence the organisation at a strategic level, improve the service for our customers and ensure our long term success.  Our Board Members are provided with focused support and training but we would expect you to be fully conversant with the usual legal and fiduciary duties of a Board member, aligned with corporate responsibility and good governance.
Your background;
We are seeking to recruit two exceptional individuals with genuine strategic level leadership experience from any industry or sector. Previous experience as a non-executive will be an advantage, however, we will also consider applications from people seeking their first NED role.  You will need to be an inspirational leader of complex change and be able to bring challenge, support innovation and passion to the team.
Time commitment and remuneration;
The commitment is up to 2 days per month and the post attracts £4,364 per annum plus expenses.
Diversity is valued at both Dixon Walter and North Star and we welcome applications from all sections of the community.
How to apply
Applications should be made via email to jim@dixonwalter.co.uk by 5pm on Thursday, 7th October and must include on separate documents:
An up-to-date CV. Candidates are advised that following the introduction of the Employment Equality (Age) Regulations 2006, you are no longer obliged to provide your date of birth on your CV
A Cover Letter of no more than 2 pages that addresses both the essential and the desirable requirements in the person specification and provides details of your notice period
Details of two referees including name, nature of your relationship, position and contact details
A completed Personal Details Form (available above)
The closing date for applications is 5pm on Thursday, 7th October
The final stage selection date is TBC mid-November
Notes
In making an application for this role we ask you also to view our Privacy Notice which outlines our compliance to General Data Protection Regulations and the use and storage of your data. Personal Data is held and processed on the lawful basis that such action is in the Legitimate Interest of the company in pursuing the purposes described and has been considered through the use of a Legitimate Interest Assessment utilising the Balance Test to not be outweighed by risks to the rights, freedoms and interests of the Data Subject.
Please note that our client is legally obliged to confirm that the appointee is eligible to work in the UK. As of 1 January 2021, government restrictions will change. For further information visit the Home Office website at http://www.bia.homeoffice.gov.uk/workingintheuk
Share this position.