Director of Student Success
Closing Date
8th August 2022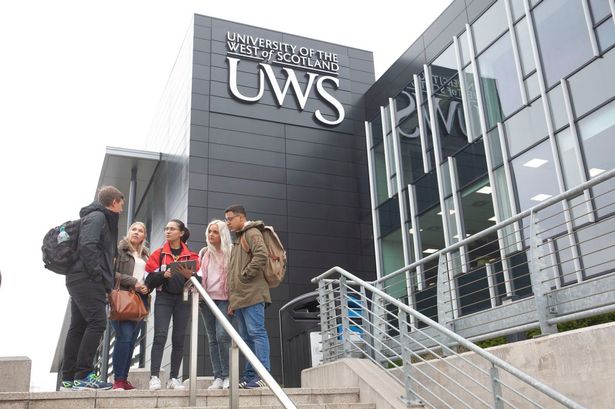 THE POST
We are looking to recruit an outstanding individual for the role of Director of Student Success. The Director will provide leadership across the University's range of student-facing functions and services, including student engagement and advising (SEAT), student administration (Registry) and the suite of discrete professional student services. To act as a voice for students and their issues at a senior level in the organisation.
Reporting to the Vice Principal and PVC Learning, Teaching and Students, the Director is a senior member of staff who will provide vision and leadership to a dedicated team who strive to continuously inspire our students and wider University community. You will play a key role in driving forward our ambition to deliver transformational change, through outputs that have a tangible, early and positive impact on society across the globe.
If you have a track record of leading and overseeing academic activities, and think you have the experience and expertise to enhance the University's national and international reputation, then we would like to hear from you.  The successful candidate should have the following:
Extensive experience of operating with a high degree of credibility in a senior role within a student support environment.
Significant leadership experience including managing large teams, budgetary management and leading complex projects, demonstrating breadth of understanding of context and complexity of the national and international HE environment.
Proven experience at a senior level of leading and inspiring a successful team, preferably within a HE environment, developing high performing leaders, employees and teams.
Proven ability to drive both structural and cultural change in a student support context
Strong strategic leadership skills, focusing three to five years or more ahead with the ability to effectively direct resources to achieve University strategic goals with respect to the student journey.
A deep understanding of the factors effecting the student experience and determining student success, and the ability to translate that understanding into leveraging change.
Strong communication, political and influencing skills, in relation to all levels of University staff, engagement with high level committees, external representatives, stakeholders and bodies.
Creative problem-solving skills with the ability and initiative to develop solutions to overcome challenge, ensuring implementation and effecting change.
ABOUT US
University of the West of Scotland is one of Scotland's largest and most dynamic modern universities. Our reach across the country, together with our London campus, means that UWS is a significant force in global knowledge creation, innovation, and a leading provider of undergraduate, postgraduate and research degree education. Our degrees provide students with a transformational experience; equipping them with highly sought-after graduate skills that set them up for global success in world-leading sectors, industries and businesses.
With cutting-edge courses, modern pedagogy and practical knowledge, we enable our students and staff to experience the joy of learning, teaching, research and innovation, and apply their knowledge for the benefit of others.
How to apply
For further information and details of how to apply, please contact Alan Walter on alan@dixonwalter.co.uk and 07876 766 972 or Simon Critchley at simon@dixonwalter.co.uk and 07891 842 347
Applications should be made via email to alan@dixonwalter.co.uk by Midnight, Monday 8th August and must include on separate documents:
a letter of application setting out your interest in the role and details of how you match the person specification
a comprehensive curriculum vitae (CV)
details of three referees and your notice period (NB: referees will not be contacted without your permission)
a completed Personal details form (available above)
Final interview date is to be confirmed.
Notes
In making an application for this role we ask you also to view our Privacy Notice which outlines our compliance to General Data Protection Regulations and the use and storage of your data. Personal Data is held and processed on the lawful basis that such action is in the Legitimate Interest of the company in pursuing the purposes described and has been considered through the use of a Legitimate Interest Assessment utilising the Balance Test to not be outweighed by risks to the rights, freedoms and interests of the Data Subject.
Please note that our client is legally obliged to confirm that the appointee is eligible to work in the UK. As of 1 January 2021, government restrictions have changed. For further information visit the Home Office website at http://www.bia.homeoffice.gov.uk/workingintheuk
Share this position.