Movers and Shakers May 2018
Posted 31st May 2018
June is upon us already! Take a look at our summary of some of May's key appointments across the sector. We wish happiness and success to all those embarking on new opportunities!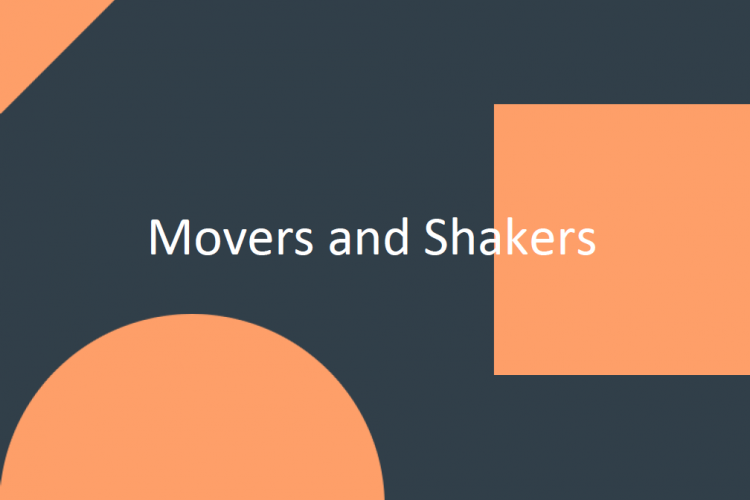 Professor Marion Thain has been appointed as the new Executive Dean for the Faculty of Arts & Humanities at King's, replacing Professor Russell Goulbourne who is stepping down from the position in July 2018, after 5 years of service. Currently a professor at New York University's (NYU) school of the interdisciplinary global liberal arts (Liberal Studies), and Director of Digital Humanities for NYU
Wes Johnson, Principal and Chief Executive of Lancaster & Morecambe College, has been appointed as the new Chair of The Lancashire Colleges (TLC). TLC has been working on behalf of the further education and sixth form colleges of Lancashire for over 20 years, securing funds for education and training and supporting collaborative work and projects.
The University of Loughborough has appointed Professor Claudia Eberlein as Dean of the School of Science. Professor Eberlein, who was until recently Head of the Department of Physics and Astronomy at the University of Sussex, will take up the role in September.
The University of Glasgow has announced the appointment of Chris Green as Chief Transformation Officer.  Chris joins the University from the PA Consulting Group where he lead their welfare and youth sector work in the public sector. His clients spanned the major Departments, Agencies, and providers in the sector.
Dr. Kelvin Tapley has been appointed Interim Director of the Leeds Institute for Teaching Excellence (LITE) taking effect immediately. He was Pro Dean for Student Education in the Faculty of Maths and Physical Sciences.
Professor Ian Leslie has been appointed as Director of University Information Services at the University of Cambridge with effect from 1 May. Professor Leslie has been interim Director of UIS since 2017 and was previously PVC for Research and Head of the Computer Laboratory.
Julia Race, Director of the British Institute in Florence, has been announced as Director of External Engagement & Public Affairs at SOAS. She will start her role over the summer, at a date to be agreed.
The University of East Anglia (UEA) has appointed Prof Frances Bowen as pro-vice-chancellor for social sciences. Prof Bowen, who is currently dean of the school of business management and professor of innovation at Queen Mary University of London, will join the UEA on September 1.
Masud Khokhar has been appointed to the post of Director of Library and Archives at the University of York. Masud is currently the Assistant Director of Digital Innovation and Research Services at the University of Lancaster and will take up his new role on Monday 13 August.
Professor Siladitya Bhattacharya has been appointed as Head of the School of Medicine at Cardiff University. He relocated to Cardiff in May from Aberdeen where he was Professor of Reproductive Medicine in the University of Aberdeen.
Mark Latuske has been appointed to the role of Deputy Director of Talent and Performance at Ulster University. Mark is a Human Resources specialist and has both consultancy and in-house experience.
The Faculty of Arts at the University of Bristol has announced the appointment of a number of academics to key senior leadership roles. Professor Karla Pollmann will become the Dean of the Faculty of Arts from September 2018. Professor Pollmann is currently Professor of Classics and Head of the School of Humanities at the University of Reading.  Professor Mary Luckhurst will take up appointment as Head of the School of Arts in January 2019. She is currently Professor of Artistic Research and Creative Practice at the University of Melbourne. Professor Martyn Powell will become Head of the School of Humanities in August 2018. Professor Powell is currently Professor of Modern Irish History and Head of History and Welsh History at the University of Aberystwyth. Professor Andreas Schönle will take up appointment as Head of the School of Modern Languages in August 2018. Professor Schönle is currently Professor and Head of Russian at Queen Mary, London.
Professor Jonathan Weber has been appointed as Dean of Faculty of Medicine at Imperial College London. Professor Weber has now taken up the role of Dean, having been Acting Dean since October 2017.
The Sheffield College has appointed Angela Foulkes as its permanent Chief Executive and Principal. Angela joined the College as Principal in September 2017 and has also been Acting Chief Executive since November 2017. Her new role is effective from 21st May 2018.
Edinburgh College has announced Audrey Cumberford as its new Principal and Chief Executive. Audrey will join Edinburgh College later this year from her current role as Principal of West College Scotland.
Royal Holloway, University of London, has announced the appointment of Professor Ken Badcock as Senior Vice-Principal, Academic Strategy, Partnerships and Resources. He will join the university in October from the University of Liverpool where he has held the role of Executive Pro Vice-Chancellor, Science & Engineering, since 2013.
Lucy Hodson has been appointed to the role of director of planning and intelligence at Birmingham City University. She will join from Aberystwyth University, where she is currently director of planning and governance.
Following the retirement of the current Principal and CEO, Mhairi Harrington, Jackie Galbraith has been appointed as the new Principal and Chief Executive of West Lothian College. Jackie, who is currently Vice Principal at Ayrshire College, will start her new role in August 2018.
Entrepreneur and former Dragons' Den star Theo Paphitis has been named as the new chancellor of Solent University. Theo will be inaugurated as chancellor of Solent University at a ceremony in October and will serve for a minimum of three years.
The University of Essex has appointed Tim Fenton to the role of Director of Journalism, which he will officially begin in September. Tim is a former managing editor of BBC News Online.
The University of the Arts London announced the appointment of Rachel Dickson as Dean of Academic Programmes at Central Saint Martins. Rachel joins us from Ulster University where she has been Associate Head at Belfast School of Art since 2014.
Carol Prokopyszyn, currently Deputy Director of Finance at Loughborough, has been appointed Director of Finance at Dundee.
Professor Alison Honour will join Birmingham City University as pro-vice chancellor and executive dean of its faculty of arts, design and media. Alison is currently pro-vice chancellor of De Montfort's faculty of arts, design and humanities in Leicester and will start her new role in July.
Keele University has appointed Rob Eastwood as Chief Financial Officer. He took up his post on 29th May. Rob was Interim Finance Director at Aberystwyth University.
That's all for now. We'll see you next month for another round of Movers & Shakers. In the meantime, if you are looking for a new role, cast your eye over our current opportunities page.
Posted by Sarah Walker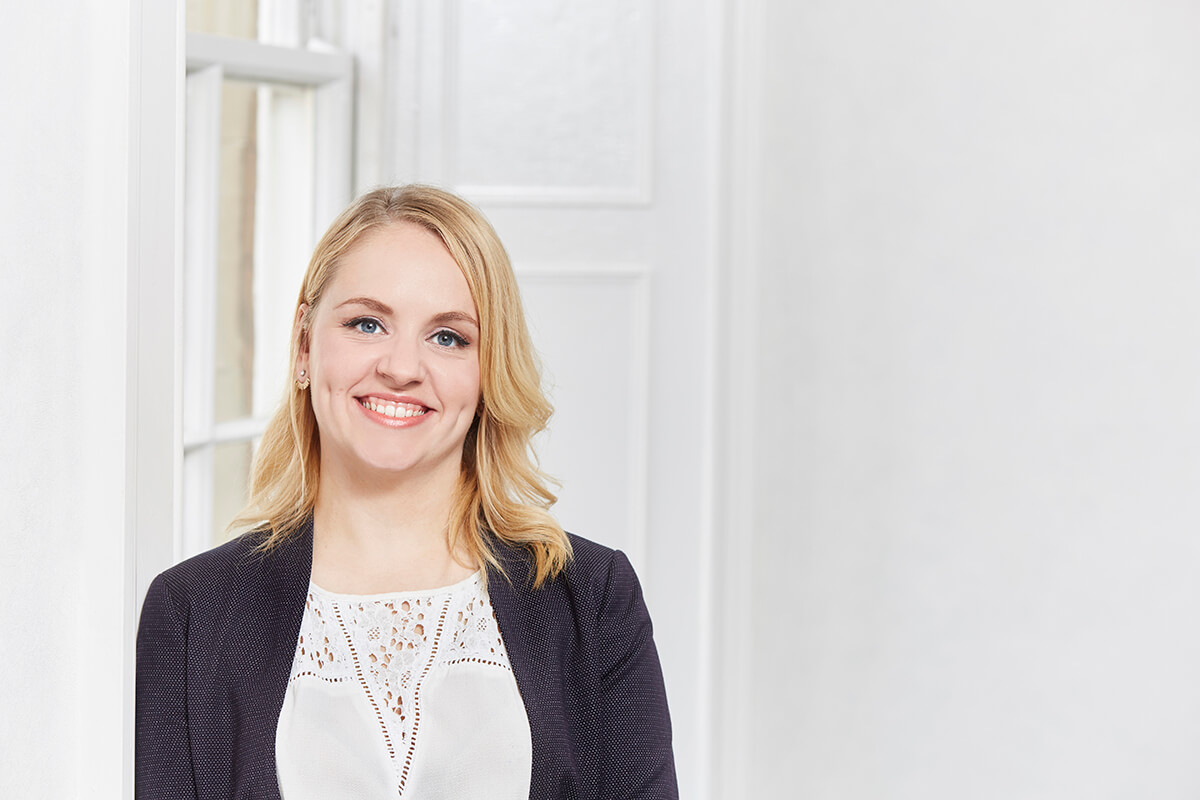 Higher Education
Posted
Emma Wilkins of Dixon Walter, led the recruitment campaign for this key appointment. It follows successful academic leadership appointments elsewhere for the University. Emma has taken much time to understand the institution and provide key advice on how to market the opportunities to ensure the best talent is found.
Higher Education
Posted
Hands up who's ready for half term! Phew what a busy start to the academic year it's been. At Dixon Walter, we've been busy working on some fantastic appointments with existing clients and new. Thank you to all those who continue to support us.
Higher Education
Posted
The theme this year, Take Action Make Impact, centres around the idea that we are all trying to reach effective, positive and sustainable impact through inclusion action for all those we work with and for ourselves. That is the ultimate aim of inclusion and diversity and why it's so important to continue striving for truly inclusive workplaces – to create equity and equality impact for all.