Movers and Shakers July 2018
Posted 31st July 2018
It's almost August and as our Edinburgh office is getting ready to leap into the unknown at this year's Festival Fringe, we take a look at who's new and who's moving in the sector.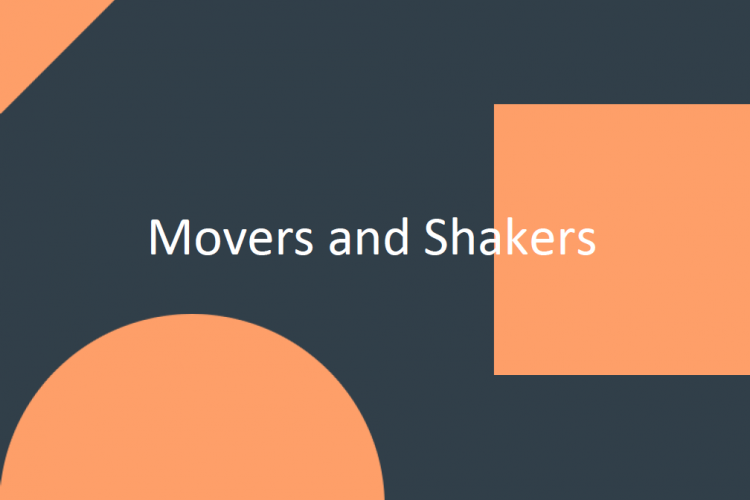 Professor Graham Virgo, Pro-Vice-Chancellor for Education, has been appointed as Senior Pro-Vice-Chancellor at the University of Cambridge with effect from 1 July. Professor Virgo will take responsibility for leading and coordinating the work of the Pro-Vice-Chancellors.
Lynn Dobbs has been named the next Vice-Chancellor of London Metropolitan University. She is currently Deputy Vice-Chancellor and Provost at the University of Roehampton and will take up her new role in October.
Dundee University has appointed Prof Andrew Atherton as its new Principal and Vice-Chancellor. Prof Atherton is currently Deputy Vice-Chancellor and Professor of Enterprise at Lancaster University and will take up his new position in January 2019.
The University of Sussex has appointed Ian McCormick as Interim Director of Research & Enterprise.  Ian is an experienced professional who specialises in research and enterprise roles and has worked at a wide range of institutions, including the University of Sheffield, University of East Anglia, Lancaster University and De Montfort University.
Dr. Michael Capaldi has been announced as Dean of Innovation and Business at Newcastle University, starting in September this year, and will become a Professor of Practice. Dr. Capaldi has spent half of his 26-year career in industry working for large multinational companies, the other in entrepreneurial roles as Chief Executive of small venture-backed high-tech/biotech organisations.
Professor Sam Kingman will take on the position of Pro-Vice-Chancellor for Engineering at the University of Nottingham. Professor Kingman who is currently Associate PVC, Deputy Head of the Faculty and Professor of Process Engineering, joined the University of Nottingham in 2000.
Kingston University appoints Professor Jill Schofield as Pro Vice-Chancellor and Dean of its new Faculty of Business and Social Sciences. Professor Jill Schofield will join the University on 13 August. She has advised on numerous capital investment projects for health and social care and her expertise has been much in demand, both on a national and global level.
Professor Adrian Bell has been announced as the new Research Dean for Prosperity & Resilience at the University of Reading. He currently heads the ICMA Centre at Henley Business School and will start in his new role later this month.
Professor Graham Lord is to join the University of Manchester as Vice-President and Dean of the Faculty of Biology, Medicine and Health. Professor Lord is currently Director of the NIHR Biomedical Research Centre (BRC) at Guy's and St Thomas' NHS Foundation Trust and King's College London. He will take up his new role in early 2019.
Sir David Bell KCB has been named the next Vice-Chancellor and Chief Executive of The University of Sunderland. Sir David will join the University in the autumn from the University of Reading where he has held the post of Vice-Chancellor since January 2012.
The University of York will appoint Professor Saul Tendler, currently Deputy Vice-Chancellor & Provost, as Acting Vice-Chancellor from 1 November 2018. Professor Tendler will take on the role while the recruitment process for Vice-Chancellor is underway.
A creative industries expert has been appointed the new Chair of Council at Goldsmiths, University of London. Dinah Caine CBE will bring her wealth of experience in the creative industries, education and skills when she takes up the role on 1 September 2018. The former CEO and Chair of Creative Skillset takes over from Baroness Morris of Yardley who led the College's Governing body for six years.
Caroline Bysh has been appointed as Director of Marketing, Digital & Communications at Scotland's Rural College (SRUC). Caroline has 18 years' experience in the higher education and private sectors, and has recently spent a year as interim Director of Marketing, Recruitment and Engagement at the University of the West of Scotland. She will begin her new role on Monday 6 August.
Jason Oliver, currently Science Museum Group Director of IT, has been appointed Director of ICT Services at the University of Sussex. Jason will be joining Sussex University in the autumn.
Andrew Burgess has been appointed as Director of Estates, Facilities & Commercial Services at Lancaster University. He will join Lancaster in mid-September from Loughborough University where he was Director of Infrastructure & Commercial Services.
Lancaster University have also appointed Paul Morris as its new Director of Capital Development and Estate Operations. Paul is currently Interim Director of Estates and will work closely with Andrew Burgess, the incoming Director of Estates, Facilities & Commercial Services in leading the Facilities division.
Plymouth College of Art has appointed Paul Fieldsend-Danks as Academic Dean. Paul first joined Plymouth College of Art in November 2016 as Associate Dean Art, assuming further responsibility as Head of the Graduate School in 2017.
The University of Lincoln has appointed Professor Liz Mossop as Deputy Vice Chancellor for Student Development and Engagement. Formerly Professor of Veterinary Education and Sub-Dean for Teaching, Learning and Assessment at the University of Nottingham, Professor Mossop was the recipient of the Lord Dearing Award for outstanding teaching in 2007, and in 2016 was given a National Teaching Fellowship from the Higher Education Academy.
Professor Liz Bacon has been announced as Abertay University's new Vice-Principal and Deputy Vice-Chancellor (Academic). Professor Bacon will join Abertay on 3 September, 2018 from the University of Greenwich, where she is currently a Deputy Pro-Vice-Chancellor. As Vice-Principal, she succeeds Professor Steve Olivier, who joined the University of the West of Scotland earlier this year.
The University of Birmingham has appointed Professor Laura Green OBE as Pro-Vice-Chancellor and Head of the College of Life and Environmental Sciences. Professor Green, who will join the University in October 2018, is currently Deputy Pro-Vice-Chancellor- Interdisciplinary Research and Impact at the University of Warwick.
University of East London has appointed Professor Amanda Broderick as its new vice-chancellor. She will take up the new post in September. Prof Broderick is currently chief exec at Newcastle University's London outpost and before that was pro-vice-chancellor at the University of Salford.
Professor Marsha Meskimmon, of the School of Arts, English and Drama, has been appointed as the new Director of the Institute of Advanced Studies at Loughborough University. Professor Meskimmon will take over the role from Professor David Deacon on 1 August.
The University of Central Lancashire (UCLan) has appointed Professor Ian Allison as its new Executive Dean of Engineering and Digital Technology, effective from November 1, 2018. The experienced academic joins UCLan from the University of the West of Scotland (UWS) where he held the position of the Dean of Computing, Engineering and Physical Sciences.
Professor Deborah Ashby has been appointed as Director of the School of Public Health and Chair in Medical Statistics and Clinical Trials at Imperial College London. Her new role commenced on July 1, 2018, following Professor Elio Riboli's decision to step down. Previously, she was Interim Head of the School of Public Health.
Professor Roger Awan-Scully has been appointed as the new head of Cardiff University's politics department. Scully is a leading academic and researcher in Welsh politics and the fields of political representation in the European Union and devolution in the UK. He will take over as head of the department from September.
Professor Lawrence Abeln has been announced as the new President of Richmond, The American International University in London, by the Board of Trustees. Professor Abeln received an MPhil in International Relations and PhD in Management from the University of Cambridge, where he studied labour economics as a Rotary Foundation Scholar. He will be joining the community in September, 2018.
Doreen Foster has been announced as the next Director of Warwick Arts Centre. She is currently Deputy Director of the Black Cultural Archives and, before that, Chief Executive of the Bernie Grant Arts Centre in Tottenham. Doreen will take up the position of Director, Warwick Arts Centre on 1 September 2018.
Katrina (Kat) Bicknell has been appointed as the Teaching & Learning Dean at the University of Reading for 12 months, covering Orla Kennedy's maternity leave. Kat will start her new role on 1 September 2018. She is an Associate Professor in Cardiovascular and Regenerative Medicine in SCFP, and the current School Director for Teaching & Learning (SDTL).
That's all for now. We'll see you next month for another round of Movers & Shakers. In the meantime, if you are looking for a new role, cast your eye over our current opportunities page.
Posted by Sarah Walker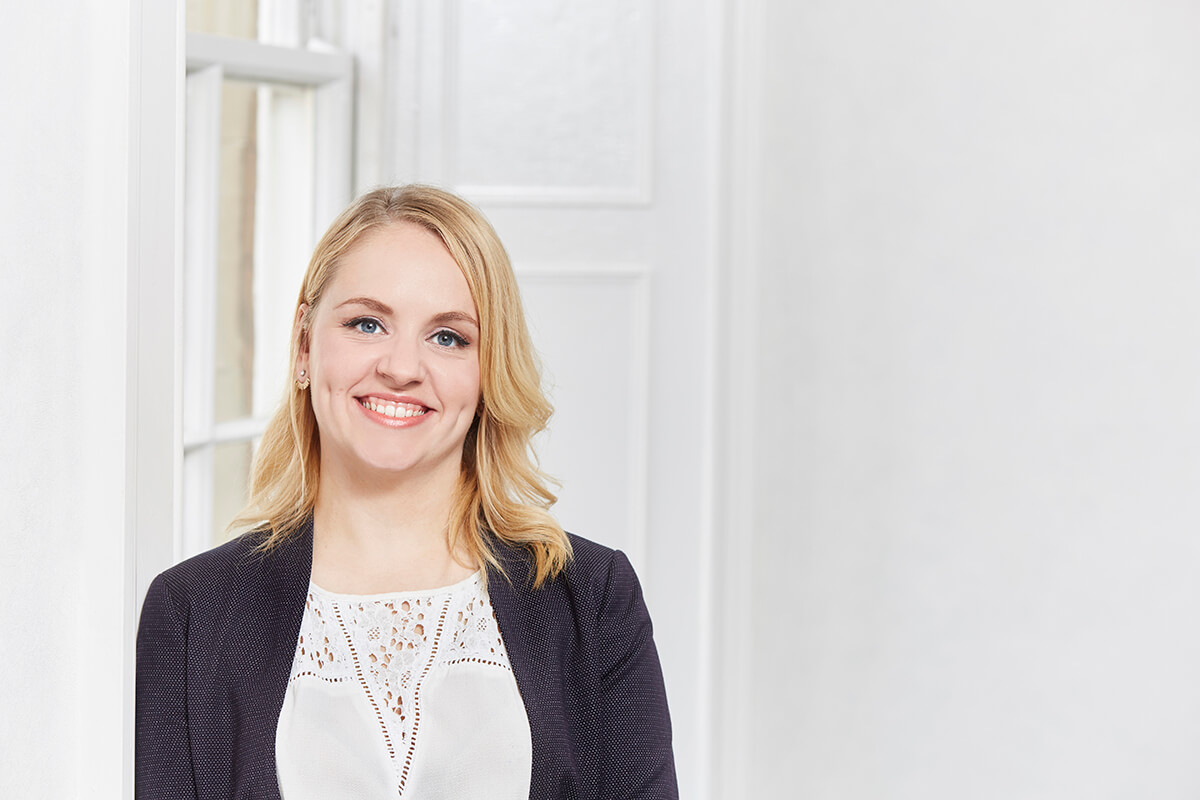 Higher Education
Posted
Anglia Ruskin University was hailed as an institution that "support[s] its region to the full" as it scooped the top prize at the Times Higher Education Awards 2023.
.
Higher Education
Posted
Emma Wilkins of Dixon Walter, led the recruitment campaign for this key appointment. It follows successful academic leadership appointments elsewhere for the University. Emma has taken much time to understand the institution and provide key advice on how to market the opportunities to ensure the best talent is found.
Higher Education
Posted
Hands up who's ready for half term! Phew what a busy start to the academic year it's been. At Dixon Walter, we've been busy working on some fantastic appointments with existing clients and new. Thank you to all those who continue to support us.