Movers and Shakers January 2019
Posted 31st January 2019
The first month of the new year saw a number of high-profile appointments across the sector. Let's take a look…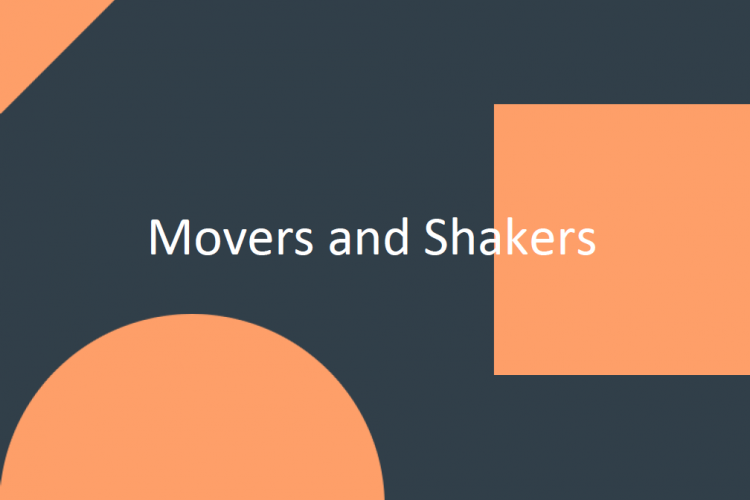 Following a search campaign carried out by Dixon Walter Professor Tina Overton will become the new Director of Leeds Institute of Teaching Excellence (LITE). Professor Overton has moved from a position as Distinguished Professor of Chemistry Education at Monash University in Australia. We wish Professor Overton every success in her new role.
In HR-related news there has been a lot of movement recently in the sector including Andy Lamb moving from Goldsmiths to Roehampton and Ruth Davies moving from Gloucestershire to Oxford Brookes. Moreover, Richard Claughton has been announced as Global Director of Human Resources at Heriot-Watt University. He is moving from a position as Deputy Director of HR at University of Glasgow. Welcome to Gillian McGrattan too, joining the University of Birmingham as Director of Human Resources (HR) from the University of Warwick where she was Director of HR. Furthermore, University of West London has appointed Neil Henderson as their new Director of HR and Organisational Development. Neil took up his new role from Queen Mary University of London.
Graham Howard has been appointed as Loughborough University's new Director of Estates and Facilities Management. Before his appointment at Loughborough, Graham was a director in KPMG's management consulting operations practice based in Canary Wharf, London.
The University of Warwick has appointed Professor Jackie Hodgson as Deputy PVC for Research (Arts, Social Sciences & Interdisciplinarity). Professor Hodgson began her academic career at the University with an ESRC Research Fellowship in Law and has been a Professor of Law since 2005.
Queen's University Belfast is pleased to announce the appointment of Joanne Clague as the next Registrar and Chief Operating Officer at the University. Joanne will join Queen's on 15 April 2019 from the University of Manchester where she is currently the Director of Operations for the Faculty of Biology, Medicine and Health. They have also announced the appointment of Professor Emma Flynn as Pro-Vice-Chancellor for Research and Enterprise. Professor Flynn will join Queen's on 1 May 2019 from Durham University, where she is Associate Provost and a Professor in the School of Education.
Professor Laurie Butler is leaving the University of Reading at the end of March to join Anglia Ruskin University as Pro-Vice-Chancellor and Dean of the Faculty of Science and Engineering. He has led the School of Psychology and Clinical Language Sciences (SPCLS) for over six years.
York College have announced the appointment of Lee Probert as the new Principal and Chief Executive of the region's largest further education college. Lee Probert has been Principal and Chief Executive at City of Bristol College since January 2016.
A new depute principal has been appointed to assist with the academic development of Inverness College UHI. Professor Ken Russell joins the institution from Robert Gordon University in Aberdeen where he served as associate dean, head of the chartered management institute centre and a professor of strategy and leadership. He is set to begin his new role on Monday, January 28.
One of Wales's most respected and long-serving political figures has been appointed Cardiff University Chancellor. Baroness Randerson takes over the role from the University's former Chancellor and Nobel Prize winning scientist, Professor Sir Martin Evans who stood down from the post in 2017. Baroness Randerson is no stranger to the University having served as a Pro-Chancellor since 2017. Her official inauguration as Chancellor takes place on 30th January 2019.
The University has appointed a new Dean for the Faculty of Health Sciences. Professor Jane Norman, currently Professor of Maternal and Fetal Health at the University of Edinburgh, will take up the formal responsibilities of Dean from 1 August 2019.
City, University of London has announced Professor Rajkumar Roy as its new Dean in the School of Mathematics, Computer Science & Engineering (MCSE). Joining City from Cranfield University, where he was Director of Manufacturing, Professor Roy takes up his appointment on February 1st 2019.
The University of Derby has appointed a new director for its Centre for Contemporary Hospitality and Tourism (CCHT), based at its Buxton campus. Brendan Moffett, who is currently chief executive officer at Nottingham-based company Marketing NG, will take up his new post in April.
Professor Sarah Purdy has been appointed to the newly created post of Pro Vice-Chancellor for Student Experience at the University of Bristol. Professor Purdy is currently Head of the Bristol Medical School and was Associate Dean of the Faculty of Health Sciences from 2015 to 2017.
A leading Scottish academic has been appointed as Dean of the new Institute for Advanced Studies (IAS) at the University of Stirling. Professor Iain Docherty will join Stirling from his role as Professor of Public Policy and Governance and Director of External Engagement at the University of Glasgow Adam Smith Business School.
Fife College has announced the appointment of Sue Reekie, who took up the position of Chief Operating Officer earlier this month. Sue took up her new role from her previous position as Partner and Global Client Director at Mercer, a global consulting firm.
University Alliance has appointed a new Chief Executive Officer, Vanessa Wilson, who will take up the role on 18th March 2019. Vanessa is the current Director of Commercial and Communications at UK Sport, the government's lead agency for delivering elite sporting success and major sporting event hosting in the UK.
The University of East London (UEL) has named Professor Verity J. Brown and Dr Paul Marshall pro vice-chancellors. Professor Verity J. Brown has been appointed pro vice-chancellor (impact and innovation), while Dr Paul Marshall has been named pro vice-chancellor (careers and enterprise). Professor Verity Brown will officially begin her tenure on 11 March. She comes to UEL from the University of St Andrews in Scotland, where she is a professor of behavioural neuroscience. Dr Marshall will join UEL on 1 May. He is currently group director, business development, at the University Partnerships Programme (UPP).
That's all for now. We'll see you next month for another round of Movers & Shakers. In the meantime, if you are looking for a new role, cast your eye over our current opportunities page.
Posted by Sarah Walker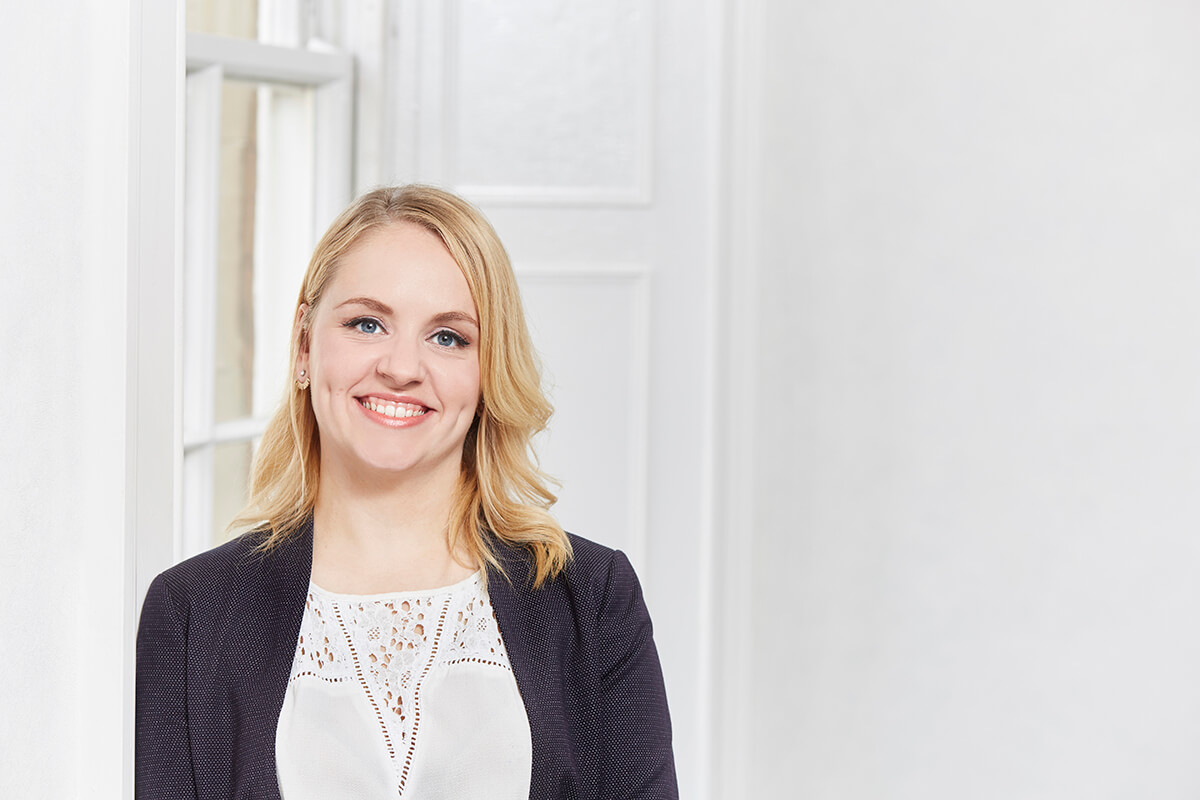 Higher Education
Posted
Emma Wilkins of Dixon Walter, led the recruitment campaign for this key appointment. It follows successful academic leadership appointments elsewhere for the University. Emma has taken much time to understand the institution and provide key advice on how to market the opportunities to ensure the best talent is found.
Higher Education
Posted
Hands up who's ready for half term! Phew what a busy start to the academic year it's been. At Dixon Walter, we've been busy working on some fantastic appointments with existing clients and new. Thank you to all those who continue to support us.
Higher Education
Posted
The theme this year, Take Action Make Impact, centres around the idea that we are all trying to reach effective, positive and sustainable impact through inclusion action for all those we work with and for ourselves. That is the ultimate aim of inclusion and diversity and why it's so important to continue striving for truly inclusive workplaces – to create equity and equality impact for all.