Movers and Shakers March 2019
Posted 29th March 2019
Our latest industry Movers and Shakers round-up sees some notable appointments. Take a look!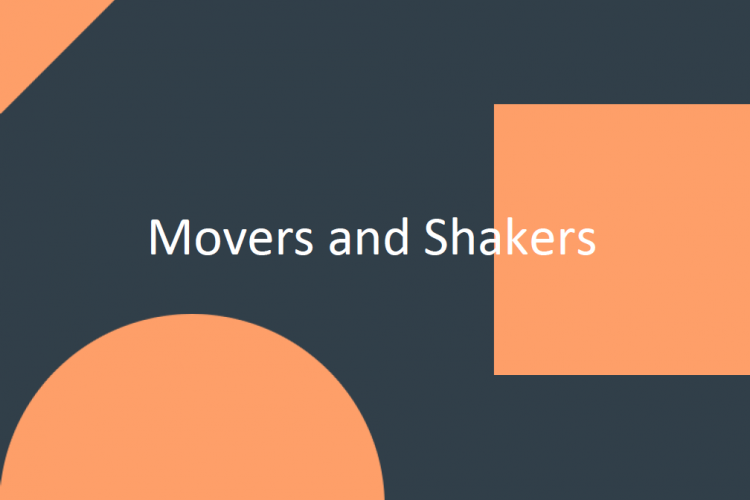 Continuing our partnership with Heriot-Watt University, Dixon Walter recently assisted them with the appointment of a new Head of Facilities Management. We are delighted to announce that Colin Smith was the successful candidate. Colin joined Heriot-Watt earlier this month from the City of Edinburgh Council, where he was Facilities Operations Manager.
Professor Nick Braisby has been appointed as Vice-Chancellor and Chief Executive Officer at Buckinghamshire New University. Professor Braisby joined the university as deputy vice-chancellor in September 2017 from the University of West London, where he had held the role of pro-vice-chancellor since 2013.
Dr. Jen Fensome has been appointed to the new post of Director of Research and Enterprise at Loughborough University. Dr. Fensome will join Loughborough in May from Cranfield University, where she is Associate Director of Research and previously held the post of Head of Research Excellence.
Professor Paul Boyle has been appointed as the new Vice-Chancellor of Swansea University. He is moving from the same role at the University of Leicester and will succeed Prof Richard B. Davies, who is retiring at the end of this academic year.
The University of Glasgow has appointed Professor Bill Cushley, current Dean of Global Engagement for South and South East Asia, and Professor of Molecular Immunology in the College of MVLS, as the University's new Assistant Vice-Principal (International). He will join External Relations in this capacity as of 1 April.
Dumfries and Galloway College has announced the new appointment of Joanna Campbell as Principal and Chief Executive, commencing the post early summer. Joanna is currently the Vice Principal of Student Experience at the City of Glasgow College, a post she has held since 2016. Joanna will follow the departure of Carol Turnbull who was successful in becoming the new Principal of Ayrshire College.
Lillian Nsomi-Campbell has been appointed as Director of Estates and Facilities at University of Creative Arts. She joined the university earlier this year from South London and Maudsley NHS Foundation Trust.
The University of Liverpool has appointed Professor Jeff Blackford as Dean of its London campus. Professor Blackford joins Liverpool on 1 May 2019 from the University of Hull, where he is currently Interim Head of Biological and Marine Sciences.
Dr. Lisa Carroll has been appointed as University of Nottingham's new Commercial Director. She will join the University on Monday 15 April 2019 to lead the strategic development of their commercial activities. Lisa is currently Vice President of Materials Technology at Crown Holdings, a $11bn global manufacturing company.
Tim Steele will join the University of Wolverhampton as its new Pro Vice-Chancellor (International) to drive forward its international strategy in June 2019. Tim is currently Vice President of International Strategy and Partnerships at the University of Central Lancashire (UCLan).
The University of Law (ULaw) has announced the appointment of current Pro-Vice-Chancellor External, Professor Peter Crisp, as Dean of its new Hong Kong campus. Peter Crisp officially began his new role as Dean on 1 March 2019 and will be leading the launch of ULaw's first international campus.
The University of Bradford has appointed Professor Shirley Congdon as its next Vice-Chancellor. Professor Congdon is currently Deputy Vice-Chancellor Academic at the University of Bradford and will be the first woman to be Vice-Chancellor at Bradford. She has over 28 years' experience in the higher education sector.
Professor Henrietta O'Connor has been appointed to the role of Pro-Vice-Chancellor and Head of College at the University of Leicester. She led the College of Social Sciences, Arts and Humanities on an interim basis and has now successfully secured the role on an ongoing basis. Professor O'Connor is a Professor of Sociology. She joined the School of Media, Communication and Sociology in August 2014.
Student education at Leeds has been further boosted with another senior appointment. Professor Jacqueline Stevenson will take up the role of Director at the Lifelong Learning Centre (LLC) on Thursday 1 August. Professor Stevenson is Head of Research in the Sheffield Institute of Education at Sheffield Hallam University.
Professor Sylvia Walby has been appointed as Director of new Violence and Society Centre at City, University of London, with immediate effect. Professor Walby joins City from Lancaster University where she was Distinguished Professor of Sociology, UNESCO Chair in Gender Research, and Director of the Violence and Society UNESCO Centre.
Loughborough University has appointed Ffyona Baker to the new role of Director of Organisational Development (OD). Ffyona will be joining Loughborough in June from her current role as Director of Organisational Development & HR at Nottingham College.
Imperial College London has announced the recruitment of exceptional fundraising leader Michael Murphy to lead its Advancement Division. Michael is currently chief development officer at the prestigious National Academies of Sciences, Engineering and Medicine in the US. He moves to Imperial in June to take up the role as Vice President of Advancement.
The University of Sheffield's President and Vice-Chancellor Professor Koen Lamberts has been appointed as Chair of the Board of Trustees at the Universities and Colleges Admissions Service (UCAS). Professor Lamberts will take up the post from 1 September 2019.
Durham University have announced Jeremy Cook OBE as their new Pro-Vice-Chancellor (Colleges and Student Experience). Jeremy is currently the Deputy Director of the British Army's Collective Training Transformation Programme and will join us at Durham in September 2019.
Professor Don MacRaild has been announced as Pro-Vice-Chancellor for Research and Knowledge Exchange at London Metropolitan University. He will join London Met in June 2019. At his last role at Roehampton University, Don was Head of the Humanities Department.
That's all for now. We'll see you next month for another round of Movers & Shakers. In the meantime, if you are looking for a new role, cast your eye over our current opportunities page.
Posted by Sarah Walker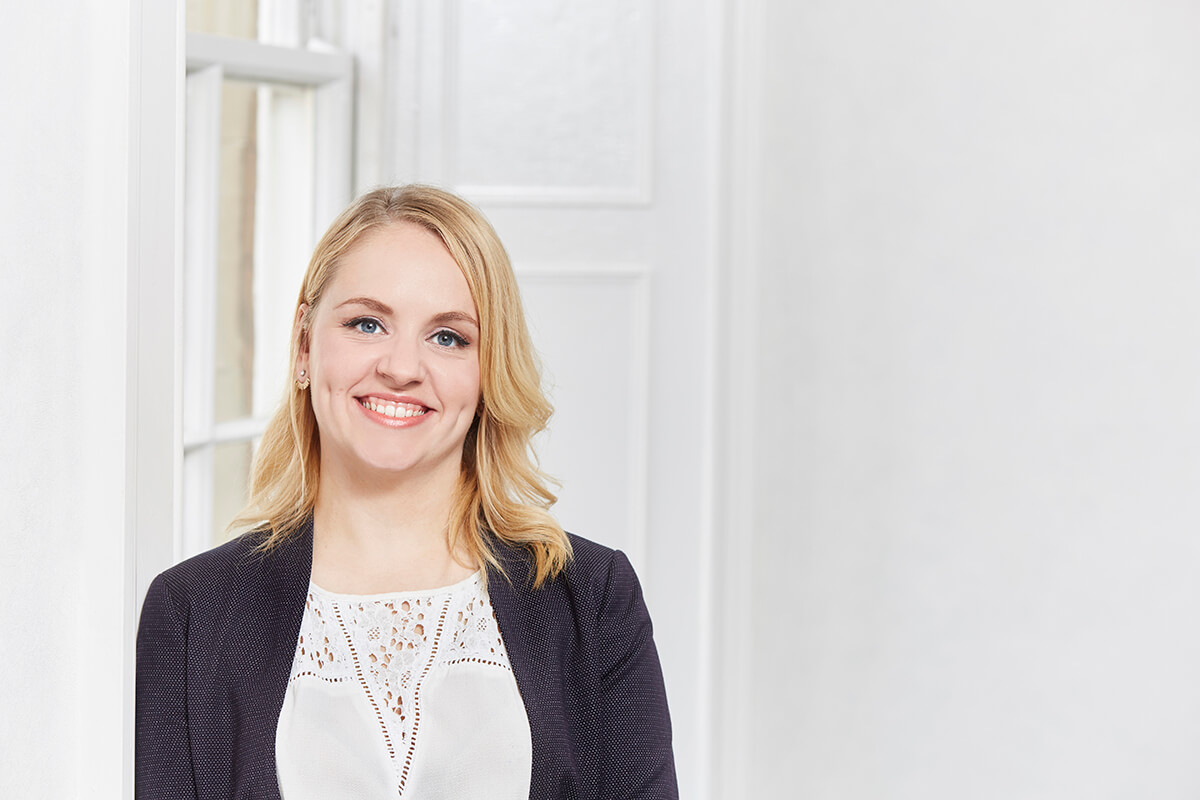 Higher Education
Posted
Emma Wilkins of Dixon Walter, led the recruitment campaign for this key appointment. It follows successful academic leadership appointments elsewhere for the University. Emma has taken much time to understand the institution and provide key advice on how to market the opportunities to ensure the best talent is found.
Higher Education
Posted
Hands up who's ready for half term! Phew what a busy start to the academic year it's been. At Dixon Walter, we've been busy working on some fantastic appointments with existing clients and new. Thank you to all those who continue to support us.
Higher Education
Posted
The theme this year, Take Action Make Impact, centres around the idea that we are all trying to reach effective, positive and sustainable impact through inclusion action for all those we work with and for ourselves. That is the ultimate aim of inclusion and diversity and why it's so important to continue striving for truly inclusive workplaces – to create equity and equality impact for all.