Movers and Shakers
Posted 31st May 2019
It's been a busy old month for us here at Dixon Walter  as we've seen a number of institutions looking to make some integral appointments before the Summer period. If you'd like to talk to us further to see how we may able to assist with your recruitment needs please get in touch, we'd be happy to talk through the possible solutions we can offer.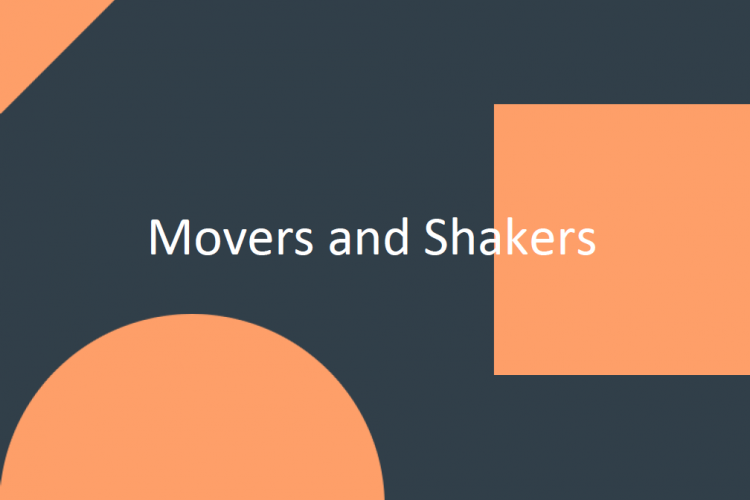 We've been keeping our ears to the ground as usual following some of the key movements in the sector.
Darren Browne has joined the University of Reading as the new Commercial Director. He will lead the development and delivery of a commercial strategy, which will predominantly focus on strengthening and leveraging external Business Partnerships, and aim to enhance income from strategic academic and non-academic activities.
The University of Manchester has appointed Beth Dodd as the new Director, Transformation Programme, to lead the Project Management Office and have a key role in the implementation of our new Strategic Plan. This was a key appointment supported by Dixon Walter.
The University of Sheffield's President and Vice-Chancellor Professor Koen Lamberts has been appointed as Chair of the Board of Trustees at the Universities and Colleges Admissions Service (UCAS).
Professor Frances Corner OBE, Head of London College of Fashion and UAL Pro Vice-Chancellor, has been appointed the next Warden of Goldsmiths, University of London, the first woman to hold the post.
Edinburgh College of Art has appointed an experienced and respected artist and writer as its new Principal. Professor Juan Cruz arrives from the Royal College of Art (RCA) in London, where he is Dean of the School of Arts and Humanities. He will take up his new role in Edinburgh in September 2019.
The Open University has appointed Tim Blackman, the current vice-chancellor of Middlesex University, as its next leader. Professor Blackman will join the OU in October, succeeding Peter Horrocks, who stepped down last year, and Mary Kellett, who has been acting vice-chancellor since then. Before joining Middlesex, Professor Blackman served as pro-vice-chancellor for research and quality at the Milton Keynes-based OU, as well as acting vice-chancellor.
Professor Graham Baldwin, currently vice-chancellor and Professor of employer engagement at Solent University in Southampton, has been appointed as the new vice-chancellor for the University of Central Lancashire (UCLan).
Cranfield University has announced that Professor David Oglethorpe will be joining them as Pro-Vice-Chancellor and Dean of Cranfield School of Management. Professor Oglethorpe will join Cranfield in September 2019 from the University of Sheffield where he is currently Dean of the University's Management School and Professor of Environmental Sustainability.
The University of Reading has announced the appointments of the Heads of School of Law, School of Chemistry, Food and Pharmacy (SCFP) and School of Humanities. This completes the recruitment process for seven Heads of School that was initiated earlier this year. James Devenney has been appointed the Head of the School of Law. Carol Wagstaff has been appointed the Head of SCFP. Helen Parish has been appointed the Head of the School of Humanities. They have been the acting Heads of School since last year. The three of them will start their six-year term from 1 August 2019.
The Council of Bangor University has appointed Professor Iwan Davies FLSW as the University's next Vice-Chancellor. Professor Davies is currently the Senior Pro-Vice-Chancellor at Swansea University and will take up his post on the first of September. The Interim Vice-Chancellor, Professor Graham Upton will continue in post until then.
The former Head of Creative Scotland, Janet Archer has been appointed as the first Director of Festival, Cultural and City Events at the University of Edinburgh. She will take up the post at the end of May 2019.
Saïd Business School, University of Oxford, has announced two Board appointments. Paul Polman has been appointed as Chair of the Board, and Dr Vivienne Cox will join him as Vice-Chair. Paul Polman was the driving force behind Unilever's ten-year Sustainable Living Plan, an ambitious strategy which challenged the corporate status quo. Among other roles, Dr Vivienne Cox was EVP and Chief Executive of BP's gas, power and renewable businesses and its alternative energy unit.
The University of St Andrews has appointed Jessica Richards and Kally Lloyd-Jones (on a job share basis) as Director of the Byre Theatre. Jessica Richards is currently Company Manager of the National Theatre of Scotland, a post she has held since its inaugural production in 2006. Kally Lloyd-Jones comes to St Andrews from founding Company Chordelia of which she is Artistic Director. She has worked extensively as a director for Scottish Opera, the Royal Conservatoire of Scotland and Edinburgh Grand Opera.
Sunderland-born Emeli Sande has been named as the new chancellor of the city's university. The multi-platinum selling singer-songwriter will follow in the footsteps of Olympian Steve Cram, who is stepping down after 11 years in the role. Ms Sande will be installed at a ceremony on 10 July.
The University of Northampton has appointed Dr Cathy Smith, to the role of Dean of Research, until 2020. Cathy, who is currently Deputy Dean of the Faculty of Education and Humanities, will take up her new role in June 2019.
London Metropolitan University appoints Professor Donna Whitehead as Deputy Vice-Chancellor. She will join London Met on 12 August 2019.
Rosie Holden will join The University of Kent as Director of Student Services on 8 July from her latest role as Head of Student Wellbeing at London South Bank University.
Regent's University London have announced Professor Geoff Smith BA (Hons) MBA (Lond) MPhil (Oxon), PhD as the successor to Professor Aldwyn Cooper as Vice-Chancellor and CEO of Regent's University London from Monday 12 August.
That's all for now. Good luck to all those embarking on new challenges! We'll see you next month for another round of Movers & Shakers.
Posted by Sarah Walker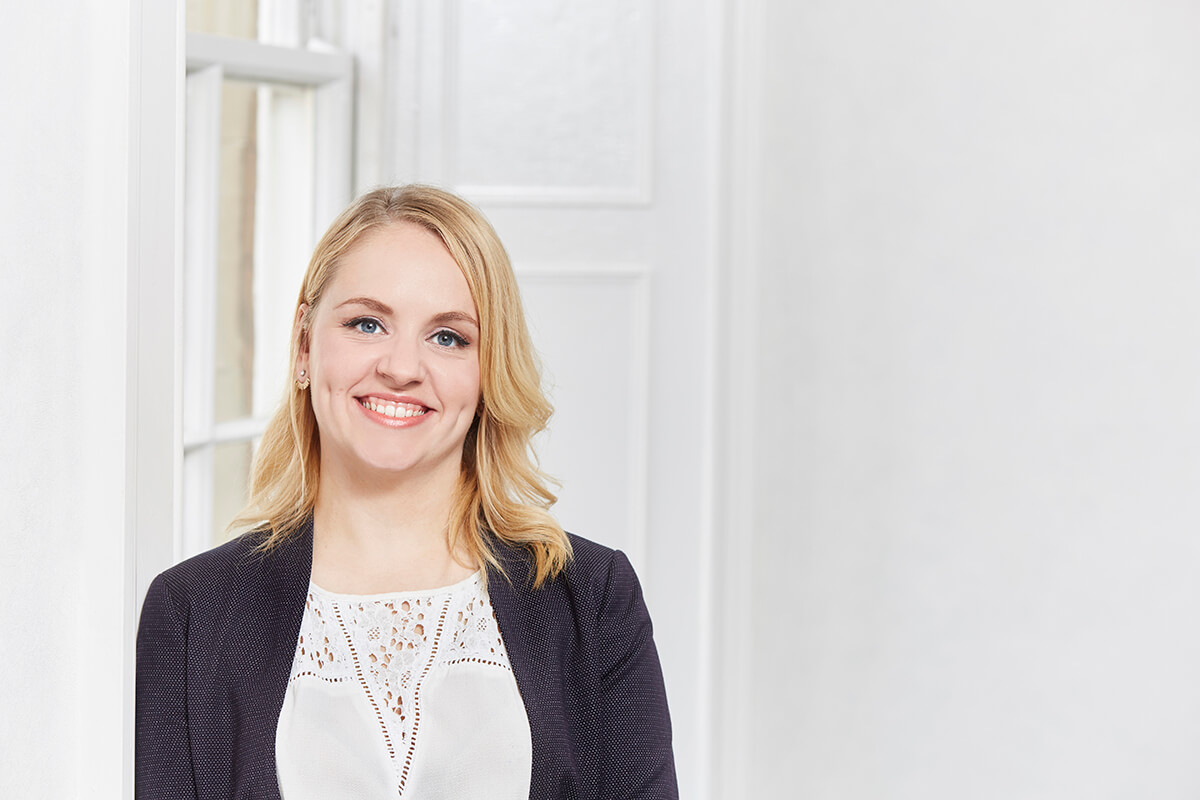 Higher Education
Posted
We may still be waiting for some consistent sunshine but things haven't slowed down any in June, with plenty of movement across the Higher Education sector. Take a look at these latest appointments in our summary of the month.
Congratulations and best wishes to all those embarking on new opportunities!
Higher Education
Posted
With exam season now well underway, May has also seen a number of significant appointments across the Higher Education sector.
Take a look at these latest movements in our summary of the month.
Congratulations and best wishes to all those embarking on new opportunities!
Higher Education
Posted
With the upcoming exam period fast approaching, it's a busy time of year throughout the Higher Education sector.
Take a look at who's moving in in our summary of the month's most notable appointments.
Congratulations and best wishes to all those embarking on new opportunities!