Movers and Shakers July 2019
Posted 31st July 2019
The Festival season is here again and as our Edinburgh office is getting ready for the Fringe, we take a look at who's new and who's moving in the sector.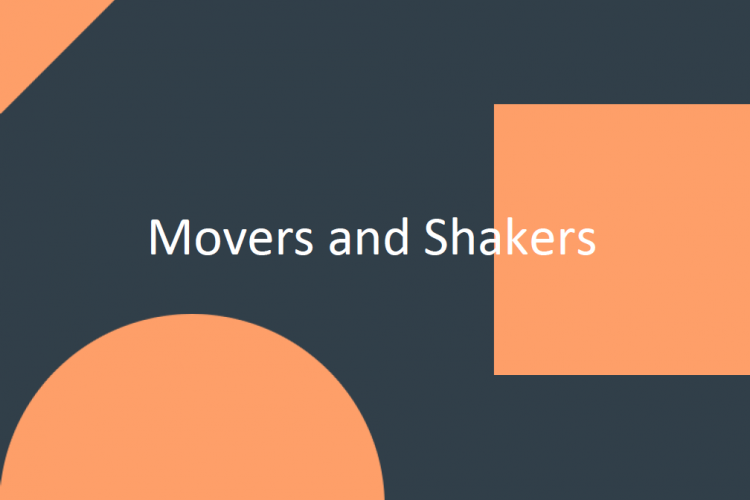 Nona McDuff has been appointed to the position of Pro-Vice-Chancellor, Students and Teaching at Solent University. Nona joins Solent from her current role as Director of Student Achievement at Kingston University.
Professor Jane Harrington, who is currently Deputy Vice-Chancellor and Provost at the University of the West of England (UWE), has been appointed as the new Vice-Chancellor at the University of Greenwich. She will join the university in early December.
Sarah Davey has been appointed as the new Chief Executive Officer at Falmouth and Exeter Students' Union (FXU). Sarah joins us from the University of Plymouth where she is currently Deputy Chief Executive and Director of Membership Services.
The University of Plymouth has appointed Professor Sube Banerjee MBE as inaugural Executive Dean of the new Faculty of Health: Medicine, Dentistry and Human Sciences. Professor Banerjee will join Plymouth from Brighton and Sussex Medical School where he is Deputy Dean of the School, directing its strategy, and as Professor of Dementia leading its highly successful Centre for Dementia Studies.
Middlesex University has appointed five new governors who bring a wealth of expertise from a range of sectors to its Board of Governors, the body which takes ultimate responsibility for the strategic planning of the University's future development. Rebecca Bunting, Simon Darling, Michael Ekpe, Mark Leach, and Andy Wilson join the Board of Governors from July 2019.
Professor Rebecca Bunting has over 20 years' experience in higher education and was until 2018 Vice-Chancellor and Chief Executive of Buckinghamshire New University.
Simon Darling is the Managing Director of digital transformation consultancy, Jack & Anna. Clients include multinationals and startups within FMCG, telecoms, financial services, retail and healthcare sectors in both turnaround and high growth situations and PLC and private equity environments.
Michael Ekpe is the Chief Digital and Technology Officer at Public Health England (PHE) where he leads the strategic programme of digital, data and technology transformation that will ensure PHE delivers world-class digital services.
Mark Leach is the founder, CEO, and Editor in Chief of Wonkhe. Mark worked in policy, politics and public affairs in and around UK higher education and founded Wonkhe in 2011 while working as a jobbing policy wonk in the sector.
Andy Wilson is the recently retired Chief Executive of London's largest group of Further Education colleges (turnover of £110 million), a role that enabled him to successfully bridge the gap between the private and public sectors, as well as to transform a complex organisation.
Professor Christopher Moore has been appointed as the new principal and chief executive of New College Lanarkshire and will take up his new position in November. Professor Moore, currently senior deputy vice-chancellor at York St John University, brings 18 years' academic leadership experience to the role.
Following a period of interim leadership, Andrew Harston has been appointed as appointed Director of Development and Alumni Relations at Durham University. The University have also successfully appointed the following candidates to the three new Executive Dean roles:
Professor Charlotte Clarke – Executive Dean (Social Sciences & Health). Charlotte is currently Professor of Health in Social Science at the University of Edinburgh, where she was previously Head of School and now also holds the post of Dean International for the College of Arts, Humanities and Social Sciences.
Professor Jacqui Ramagge – Executive Dean (Science). Jacqui is currently Head of the School of Mathematics and Statistics at the University of Sydney. She is a Fellow (and currently President) of the Australian Mathematical Society and a Fellow of the Royal Society of New South Wales.
Professor Janet Stewart – Executive Dean (Arts & Humanities). Janet joined Durham in 2014 from the University of Aberdeen as Professor of German and Visual Culture in the School of Modern Languages and Cultures (MLAC). She was the founding Director of the Centre for Visual Arts and Culture and served as Head of School from 2015 to 2018.
Professor Ian Campbell has been appointed as the next Vice-Chancellor and Chief at Liverpool John Moores University. Ian is currently Deputy Vice-Chancellor at the University of Hertfordshire, is a Professor of Applied Physiology and has extensive knowledge in the areas of teaching and learning, student experience, and has proven success in executive leadership. He will join the University in October 2019.
The University of Loughborough has appointed Professor Elizabeth Stokoe to a new role as Associate Pro Vice-Chancellor to support REF preparation. Liz is a Professor of Social Interaction and has been at Loughborough since 2002, based in the Communication and Media Department.
Richard Harrison, Professor of Earth and Planetary Materials and Fellow of St Catharine's College, will take over as Head of Department of Earth Sciences at the University of Cambridge on 1st August 2019.
Mark Fellowes has been appointed as Pro-Vice-Chancellor (Academic Planning & Resource) at the University of Reading for a six-year term, starting 1 August 2019. Mark has been working in the role on an interim basis since August last year, leading some of the major changes at the University.
Professor Eunice Simmons has been appointed as the next Vice-Chancellor of the University of Chester from January 2020. Professor Simmons is currently the Deputy Vice-Chancellor at Nottingham Trent University (NTU), where she leads the Academic and Student Affairs directorate.
Professor Rachael Finn has been appointed Interim Dean of Sheffield University Management School. Professor Finn joined the Management School in 2011. Prior to her appointment as Interim Dean, Professor Finn served as Head of the Work, Employment, People and Organisations Division within the School.
Pip Peakman has been appointed as the University of Nottingham's new Director of Research & Innovation, taking up the role from 23 September 2019. Pip is currently Director of Research Operations and Strategy at the renowned Manchester Cancer Research Centre, a partnership founded by Cancer Research UK, The Christie NHS Foundation Trust and the University of Manchester.
Professor Graham Wynn has been appointed as Deputy Pro-Vice-Chancellor (Education) at the University of Leicester. He has been the Director of the Education Excellence Programme at the University since 2018 and, between 2016 and 2018, he was the Academic Lead for the campus-wide Curriculum Transformation Programme.
Dr. Ernest Caldwell has been appointed to the role of Associate Director of Teaching Quality (UG and PGT) at SOAS University of London. Ernest has been at SOAS since 2012.
Professor Mark Jolly has been appointed Director of Manufacturing at Cranfield University. He will take up the post on 1st August 2019. Professor Jolly joined Cranfield in 2012 as Professor of Sustainable Manufacturing. Before becoming interim Director of Manufacturing earlier this year, Professor Jolly was head of Cranfield University's Sustainable Manufacturing Systems Centre.
That's all for now. Good luck to all those embarking on new challenges! We'll see you next month for another round of Movers & Shakers.
If you would like to chat to our team about an opportunity you may need help with, or perhaps you are seeking your next challenge please contact us on 0191 500 5500 / info@dixonwalter.co.uk.
Posted by Sarah Walker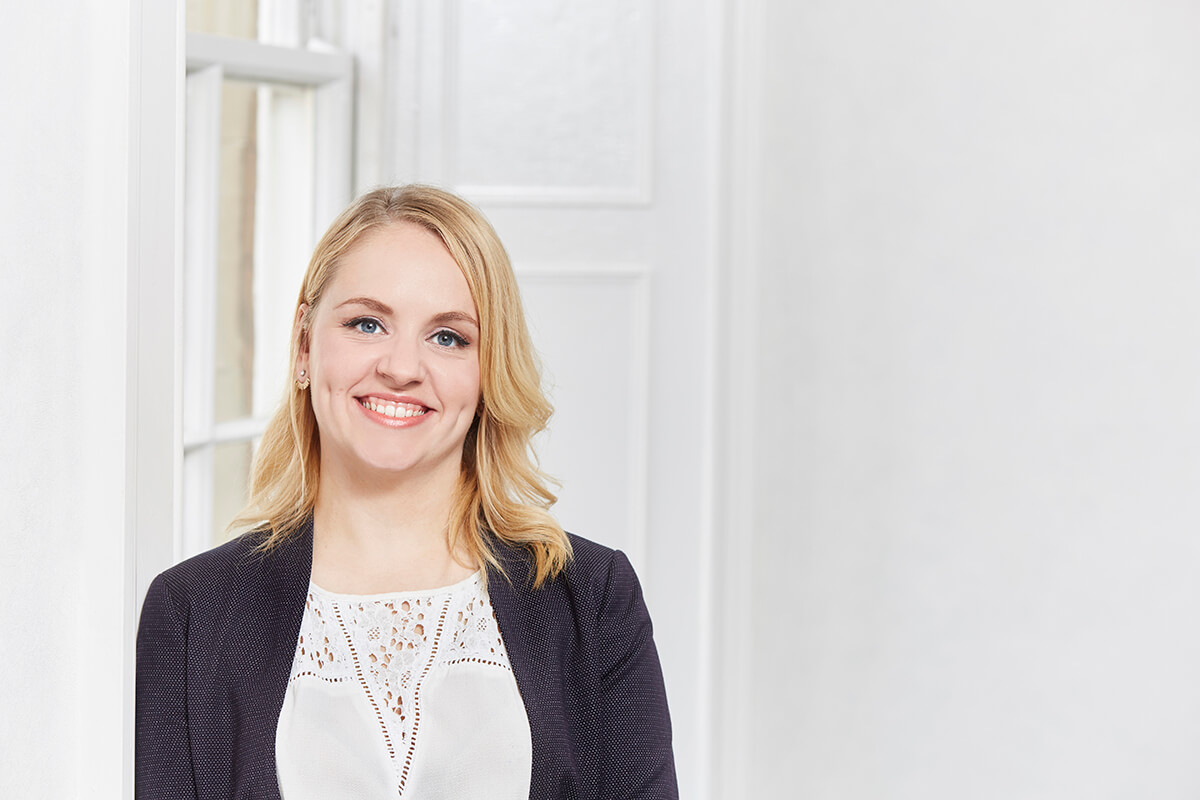 Higher Education
Posted
Anglia Ruskin University was hailed as an institution that "support[s] its region to the full" as it scooped the top prize at the Times Higher Education Awards 2023.
.
Higher Education
Posted
Emma Wilkins of Dixon Walter, led the recruitment campaign for this key appointment. It follows successful academic leadership appointments elsewhere for the University. Emma has taken much time to understand the institution and provide key advice on how to market the opportunities to ensure the best talent is found.
Higher Education
Posted
Hands up who's ready for half term! Phew what a busy start to the academic year it's been. At Dixon Walter, we've been busy working on some fantastic appointments with existing clients and new. Thank you to all those who continue to support us.