Movers and Shakers August 2019
Posted 30th August 2019
Every month we are offering a round-up of the month's appointments, hires and promotions. Keep track of the developments in the sector with our latest movers and shakers column.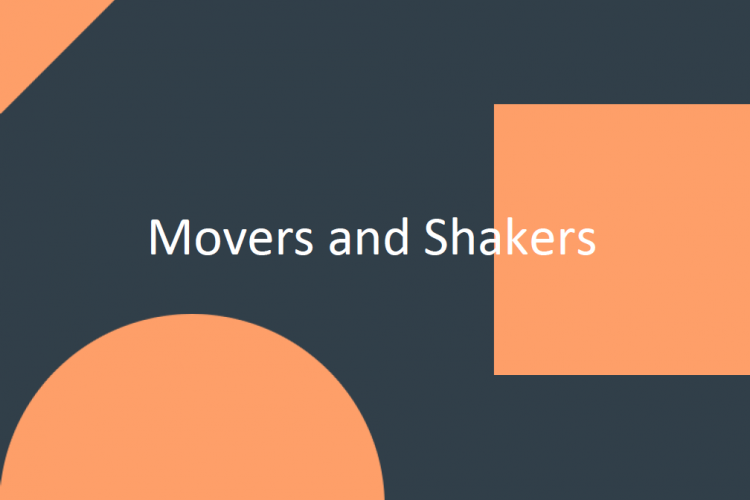 Vincenzo (Enzo) Raimo, Pro-Vice-Chancellor for Global Engagement at the University of Reading, is leaving at the end of September to join the world's leading student housing marketplace, Unilodgers. Enzo will take on the role of Chief Relationship Officer.
England's largest college group has appointed Liz Bromley as its new chief executive. NCG will welcome the former deputy vice-chancellor at the University of Central Lancashire to the top post on 19 August. Having worked in other senior roles across the education sector – including at the University of Salford and Goldsmiths, University of London – Ms Bromley has also been a board member of the National Centre for Entrepreneurship in Education, the CBI North West and a governor and trustee of the Sir John Brunner Foundation, among many other non-executive roles.
Professor Steven Gilmour has been appointed as the new Head of the Department of Mathematics at King's College London, taking up the role from 1 August. Steve has been Professor of Statistics at King's College London since February 2016. He previously led the Southampton Statistical Sciences Research Institute and the Statistics Group at Queen Mary, University of London.
 Dr. Paul Lashmar has been appointed as the new Head of the Department of Journalism at City, University of London. He moves up from his previous position as departmental Deputy Head as of August 2019. Dr. Lashmar, who joined the University in 2017 from University of Sussex, is a well-regarded investigative journalist and a research academic. The University have also announced Dr. Richard Danbury as their new Programme Director for the MA Investigative Journalism course. He will be joining them on 1st September 2019 from De Montfort University, where he currently runs their investigative journalism master's course.
The University of Dundee has made several appointments to key leadership roles across the institution.
Professor Rory McCrimmon has been appointed as Dean of the School of Medicine having filled the role on an interim basis for the past year. Professor McCrimmon joined the University in 2009, having previously worked at Yale University Medical School.
Professor Morris Altman has been appointed as Dean of the School of Business. Morris is currently Professor of Behavioural and Institutional Economics and Dean of the Newcastle Business School at the University of Newcastle, Australia. Professor Altman will take up his post on 1 January 2020.
Professor Anita Taylor is the new Dean of Duncan of Jordanstone College of Art & Design. Professor Taylor joins from Bath Spa University, where she was Executive Dean of Bath School of Art and Design as well as a practicing artist, experienced exhibition organiser and published author. She will join Dundee on 1 October.
The University of Surrey has appointed Dr. Jim Glover OBE as a Pro-Chancellor of the University. Dr. Glover has a long and distinguished career in business and enduring ties to the University and the county of Surrey. Dr. Glover has played a long-standing role in the higher education sector, serving as a member of Council at the University of Birmingham for 10 years, before joining Council at the University of Surrey and serving as Chair from 2013 to 2018. He takes up the role of Pro-Chancellor on 1 August 2019.
Professor Carsten Maple has been appointed as Deputy Pro-Vice-Chancellor (North America) at the University of Warwick with effect from 1 August 2019. Professor Maple is Director of Research in Cyber Security and Professor of Cyber Systems Engineering in WMG.
Loughborough University has announced Rhys Edwards' promotion to Director of Rugby. Edwards joined the university in June 2017 as Head of Rugby (Women) for the Lightning franchise, and prior to this, he worked at Cardiff Metropolitan University as Performance Director of Women's Rugby.
Current Director of SOAS University of London, former politician and former senior United Nations official, Baroness Valerie Amos has been appointed as the new Master of University College Oxford, one of the constituent colleges of the University of Oxford. She will take up the post on August 1st 2020, following Sir Ivor Crewe's retirement after twelve years in the role. Baroness Amos will be the first woman Master of University College Oxford and the first black head of an Oxford college.
Helen Smith will join the University of Sheffield as Deputy Director of Academic Programmes and Student Engagement and Head of Careers on 23 September 2019. Helen joins us from Loughborough University where she has held the position of Head of Careers and Employability for the past seven years.
The University of Cambridge has appointed alumna Tilly Franklin (1990) as its new Chief Investment Officer to lead the £3.2 billion Cambridge University Endowment Fund. She will leave her role as Director of Investments and Head of Private Equity at Alta Advisers, a London-based investment advisory firm and one of Europe's leading single family investment offices.
Gareth Smith will join University Academy 92 (UA92) in the role of Director of Student Affairs this August, further developing UA92's leadership team ahead of the first students enrolling in September. Joining from CU Scarborough, part of Coventry University Group, where he held the position of Head of Student Affairs, Gareth has also worked previously as Director of Student Life at the University of East London and was CEO of Podium, the organisation responsible for engaging both the Further Education and Higher Education sectors with the London 2012 Olympic and Paralympic Games.
Tim Brooksbank has been appointed as Interim Director of Estates & Facilities at the University of Plymouth. This is a 6-month interim role while the university seeks a permanent Director.
The University of Bristol has appointed Professor Palie Smart as Head of the School of Management, ahead of its formal launch in 2020. Palie, who took up the role on 1st August, previously held the position of Director of Research within the Department of Management.
Manchester Metropolitan has appointed Professor Andrew Francis as its new Head of Manchester Law School. Professor Francis, whose previous roles include Professor of Law at the University of Leeds, and Professor and Head of the School of Law at Keele University, will lead the University's Law School, which is home to more than 1,200 students.
Dr. Cassie Wilson has been appointed as Vice-President for Student Experience at the University of Bath, a new senior role which will focus on student experience, engagement and wellbeing. Dr. Wilson will take up the role on 1 September 2019 and will be a member of the University Executive Board. In addition to her role as a Senior Lecturer in Sport & Exercise Biomechanics in the Department for Health, Dr. Wilson has also been Associate Dean (Learning and Teaching) in the Faculty of Humanities and Social Sciences.
Emily Commander joins the University of Bath as Head of Strategic Governance on 19 August from the Arts and Humanities Research Council where she was strategic lead for public policy. Emily has a range of experience in governance with over 15 years in Parliament, including roles with the Select Committees for Public Administration and Culture, Media and Sport, and as Deputy Head (Legislation) in the Scrutiny Unit in the House of Commons.
Birmingham City University has appointed Professor Hanifa Shah as Pro-Vice-Chancellor and Executive Dean of the Faculty of Computing, Engineering and the Built Environment (CEBE). Professor Shah joined the university in 2010 as Associate Dean for Research at the Faculty, following a successful academic career at Aston University and Staffordshire University.
The University of Sussex has appointed Robert Hutton as Director of Estates, Facilities and Commercial Services. Robert will be joining Sussex from multinational engineering firm AECOM, where he has been Vice President for Management Services for the Asia Pacific region, based in Hong Kong. Robert takes up his new post in late October.
The University of Liverpool has announced the appointment of Professor Jeff Blackford as its first Dean for Xi'an Jiaotong-Liverpool University (XJTLU). Professor Blackford will have a remit to strengthen research collaboration between the two universities and promote educational opportunities for the benefit of both UK and China-based students. He will also continue to work in his capacity as Dean for the University of Liverpool in London, a role to which he was appointed earlier in the year.
Roddy Hunter will join the School of Art, Design and Architecture at the University of Huddersfield in the role of Director of Teaching and Learning in October. He was previously Director of the Institute of the Arts, and Associate Professor in the Arts, at the University of Cumbria.
Hadar Zaman has been appointed Head of School (HoS) of Pharmacy and Medical Sciences at the University of Bradford for a three year period, commencing Monday 2 September. Hadar is currently senior lecturer in Pharmacy Practice at the University and has been working as Chief Pharmacist in the largest provider of Mental Health services in the North West.
That's all for now. Good luck to all those embarking on new challenges! We'll see you next month for another round of Movers & Shakers.
 If you would like to chat to our team about an opportunity you may need help with, or perhaps you are seeking your next challenge please contact us on 0191 500 5500 / info@dixonwalter.co.uk.
Posted by Sarah Walker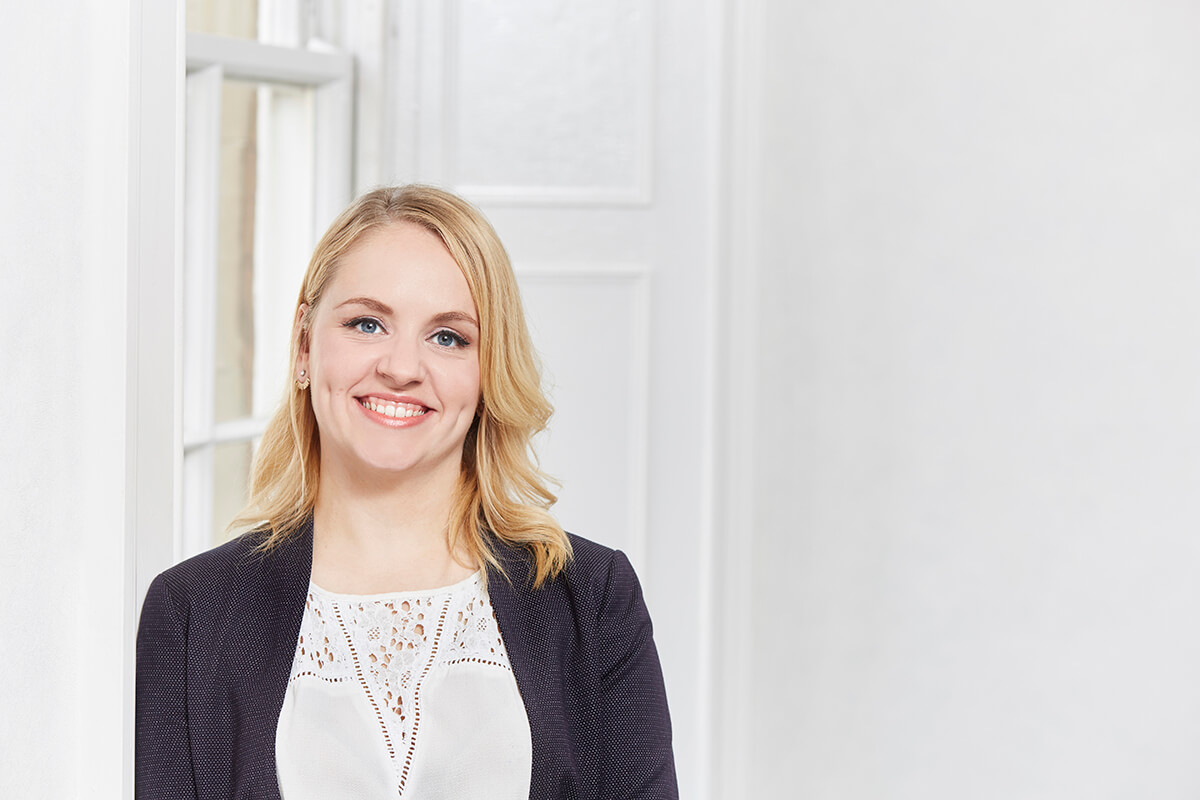 Higher Education
Posted
Anglia Ruskin University was hailed as an institution that "support[s] its region to the full" as it scooped the top prize at the Times Higher Education Awards 2023.
.
Higher Education
Posted
Emma Wilkins of Dixon Walter, led the recruitment campaign for this key appointment. It follows successful academic leadership appointments elsewhere for the University. Emma has taken much time to understand the institution and provide key advice on how to market the opportunities to ensure the best talent is found.
Higher Education
Posted
Hands up who's ready for half term! Phew what a busy start to the academic year it's been. At Dixon Walter, we've been busy working on some fantastic appointments with existing clients and new. Thank you to all those who continue to support us.