Movers and Shakers October 2019
Posted 31st October 2019
October has been full of high-profile changes across the sector. Good luck to all those starting new roles in the coming months!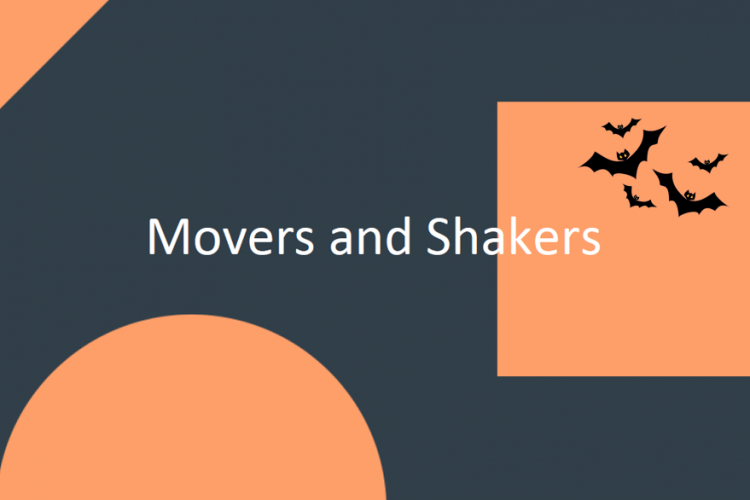 Researcher, teacher, writer and TEDx speaker Nic Palmarini has been appointed as the new Director of the National Innovation Centre for Ageing. Following a truly international search, Dixon Walter are absolutely delighted to have played a part in attracting somebody of the calibre of Nic Palmarini from the MIT-IBM Watson AI Lab at MIT to this key national role, hosted at Newcastle University
Queen Mary University of London has strengthened its senior management team with two key appointments. Sheila Gupta MBE has been appointed as the new Vice-Principal for People, Culture and Inclusion. Sheila, who will start her new role on 20 January 2020, joins Queen Mary from the University of Sussex where she is a member of the University Executive Group responsible for delivering an ambitious change agenda which includes: defining a new People Strategy; delivering an innovative programme of equality, diversity and inclusion initiatives; and identifying new models of service delivery. The University has also appointed Professor Andrew Livingston as its new Vice-Principal (Research and Innovation). Professor Livingston will start his new role on 1 November. He joins from Imperial College London and the Rosalind Franklin Institute, a new national interdisciplinary research technology institute in the area of Life Sciences.
Solent University has announced the appointment of Professor Karen Stanton as its new Vice-Chancellor. Professor Stanton joins Solent from her role as Vice-Chancellor at York St John University. She will take up her new role in February 2020.
The University of Bristol is delighted to announce the appointment of Professor Paddy Ireland and Professor Tim Peters as Interim Pro-Vice-Chancellor for Research and Enterprise on a job-share basis. They will take up the interim job-share role on 21 October, and remain in post until the permanent appointment process is concluded. Paddy Ireland is Professor of Law in the University of Bristol Law School and Tim Peters is Professor of Primary Care Health Services Research at Bristol Medical School and Research Director for the Faculty of Health Sciences.
Dr Leila Musavian has been announced as the University of Essex's first-ever Deputy Pro-Vice-Chancellor Research. She a reader at the School of Computer Science and Electronic Engineering and has been with the University since December 2016.
One of the world's most influential and renowned stem cell researchers has been appointed as the new Director of the University of Exeter's Living Systems Institute. Professor Austin Smith FRS will join the University of Exeter to take up the leadership post at the LSI, a £52 million world-class, next-generation collaborative research community. Professor Smith was until recently the Director of the University of Cambridge's Stem Cell Institute, which he founded in 2006.
The University of Bath have announced that Dr Nathalia Gjersoe has been appointed as the Associate Dean (Learning and Teaching) for the Faculty of Humanities & Social Sciences.
Professor Tim Whitmarsh has been named as Vice-Master of St John's College. The interim position will build on the principled and engaged leadership of Professor Sir Christopher Dobson, the late Master who died in September. Professor Whitmarsh is Director of Studies in Classics Part IA & IB at St John's s, A. G. Leventis Professor of Greek Culture at the University of Cambridge, and Co-Director of the Cambridge Centre for Greek Studies. The next Master of St John's will be elected in November 2019 and will formally take up the role in October 2020.
University of Sussex is pleased to announce that Professor Sriram Subramanian and Professor Anna Barnett have been appointed joint Deputy Pro-Vice Chancellors of Research. Professor Subramanian's role will be focused on building grant capture and research performance while Professor Barnett will specialise in business engagement and industrial strategy. They are outstanding academics from the School of Engineering and Informatics.
Julia Clarke has been appointed as the new Deputy Vice-Chancellor (Student Experience) at the University of Wolverhampton. She will join the University from 2nd January 2020 from Manchester Metropolitan University, where she is currently Pro-Vice-Chancellor and Dean of Faculty of Business and Law.
Nexus, the University of Leeds' innovation hub, has appointed a new operations director to its senior leadership team. Bringing 15 years' experience in the innovation and start-up sectors, Dr Mark Tock joins Nexus from Nottingham University Innovation Park (UNIP) where, as Operations Director, he was responsible for the development and running of the Park.
University of the Arts London (UAL) is pleased to announce the appointment of Dr Susan Pui San Lok as Director of the UAL Decolonising Arts Institute and Professor in Contemporary Art. She joins UAL from Middlesex University. Susan has been working with UAL since June 2018 to develop the Decolonising Arts Institute.
The University of Strathclyde's Advanced Forming Research Centre (AFRC) has appointed Helen Lightbody as its new chief operating officer. She moves from Babcock International, where she oversaw submarine and ship maintenance, and previously led teams at Weir Group and Glenfield Group.
BBC presenter Reeta Chakrabarti is to become York St John University's new Chancellor and takes over the role as the university's figurehead from the Archbishop of York, Dr John Sentamu who is retiring after more than 12 years. Dr John Sentamu will end his term as York St John University Chancellor in March 2020 after which Reeta will be inaugurated as Chancellor.
Professor Yvonne Barnett has been named as Deputy Vice-Chancellor (Research and Innovation) at Anglia Ruskin University. Professor Barnett has over 15 years' experience of senior strategic leadership in the UK university sector and most recently was Senior Pro-Vice-Chancellor (Research) at Nottingham Trent University.
Dr Maša Amatt has been appointed as the new Director of Development at the University of Cambridge, Gonville & Caius College from January 2020. She joins Caius from The Perse School where she held the post of Director of Development since 2013.
Professor Roibeard ('Robby') Ó Maolalaigh has been re-appointed as Vice-Principal and Head of the College of Arts at the University of Glasgow and has agreed to continue in post for a further two years. He was appointed as Vice-Principal and Head of the College of Arts in January 2015.
Professor Anna Cox, Division of Psychology and Language Sciences, has been appointed as the inaugural Vice Dean (Equality, Diversity & Inclusion) for the Faculty of Brain Sciences at UCL as of 14 October 2019. Prof Cox joined UCL as a lecturer in Human-Computer Interaction in the UCL Interaction Centre (UCLIC), in 2004, becoming Professor in 2017.
The University of Northampton is pleased to announce we have appointed a new Deputy Vice-Chancellor – Professor Shân Wareing. Shân will take up the post in November when she leaves London South Bank University, where she was also Deputy Vice-Chancellor (Education) and Chief Operating Officer.
The University of Liverpool's Faculty of Health and Life Sciences has announced the appointment of renowned neurosurgeon Paul May as Director of Clinical Academic Development. Paul is the Senior Neurosurgeon at The Walton Centre NHS Foundation Trust, GIRFT National Clinical Lead of Paediatric Neurosurgery, Chair of the Adult Neurosurgical Clinical Reference Group, Clinical Chair of the Trauma Programme of Care Board for NHS England and former President of the Society of British Neurological Surgeons (SBNS).
The University of Manchester has appointed John Holden as Associate Vice-President for Major Special Projects. John is currently with the Greater Manchester Combined Authority (GMCA) as their Assistant Director, Strategy/Research. John will start his new position on 6 January 2020.
North East Scotland College has announced that Neil Cowie will take over the role of Principal & Chief Executive in late December. After working as a lecturer at Banff and Buchan College in 1999, he went on to hold a variety of roles, from school liaison to assistant principal. Following the merger of Aberdeen and Banff and Buchan Colleges in 2013, he was appointed vice-principal.
Bristol College has appointed Andy Forbes as its new Principal and Chief Executive. Mr Forbes, previously with Capital City Colleges Group, takes up his new role on 11 November.
That's all for now. We'll see you next month for another round of Movers & Shakers.
If you would like to chat to our team about an opportunity you may need help with, or perhaps you are seeking your next challenge please contact us on 0191 500 5500 / info@dixonwalter.co.uk.
Posted by Sarah Walker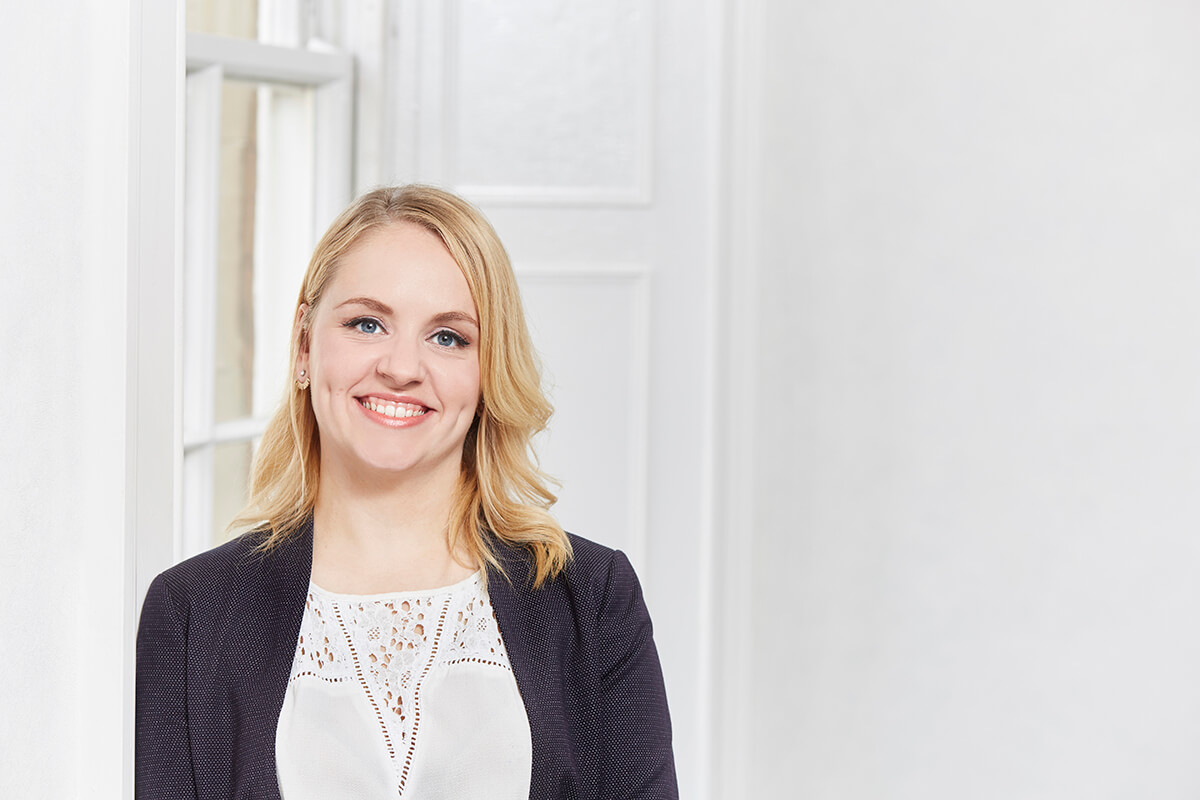 Higher Education
Posted
Emma Wilkins of Dixon Walter, led the recruitment campaign for this key appointment. It follows successful academic leadership appointments elsewhere for the University. Emma has taken much time to understand the institution and provide key advice on how to market the opportunities to ensure the best talent is found.
Higher Education
Posted
Hands up who's ready for half term! Phew what a busy start to the academic year it's been. At Dixon Walter, we've been busy working on some fantastic appointments with existing clients and new. Thank you to all those who continue to support us.
Higher Education
Posted
The theme this year, Take Action Make Impact, centres around the idea that we are all trying to reach effective, positive and sustainable impact through inclusion action for all those we work with and for ourselves. That is the ultimate aim of inclusion and diversity and why it's so important to continue striving for truly inclusive workplaces – to create equity and equality impact for all.