Movers and Shakers February 2020
Posted 28th February 2020
Our latest industry Movers and Shakers round-up sees some notable appointments. Take a look!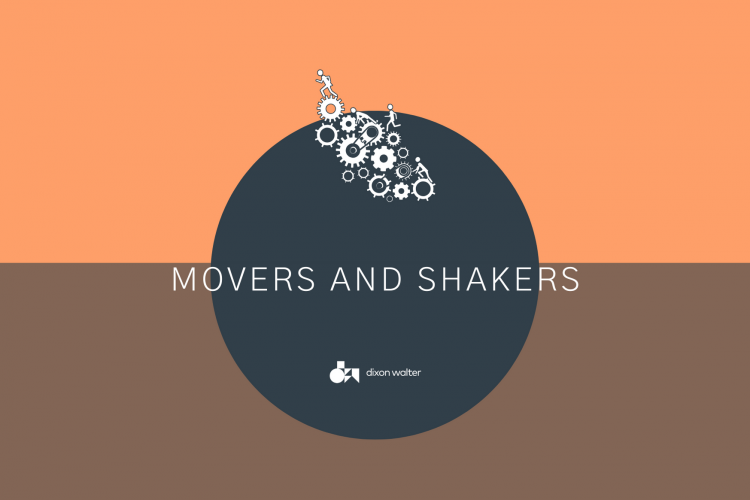 Professor Simone Buitendijk has been appointed Vice-Chancellor of the University of Leeds. After four years as Vice-Provost (Education) and Professor of Maternal and Child Health at Imperial College London, Professor Buitendijk will take up the post on 1 September 2020.
Dr Michael Spence AC, currently Vice-Chancellor of the University of Sydney, has been appointed as the new President & Provost of UCL. He will succeed Professor Michael Arthur, who will be stepping down from the role after seven years, in January 2021. Dr Spence has been Vice-Chancellor of the University of Sydney since July 2008.
Arts University Bournemouth (AUB) has appointed Professor Paul Gough its new principal and vice-chancellor. Prof Gough joins AUB from Australia's Royal Melbourne Institute of Technology (RMIT) where he spent six years as pro-vice-chancellor and vice-president in its college of design and social context. Before that, he was deputy vice-chancellor at the University of the West of England (UWE).
Adam Habib, vice-chancellor of the University of the Witwatersrand, has been appointed director of SOAS University of London. Professor Habib, who has led the Johannesburg institution since 2013, will step down from his current role in December and join SOAS in January 2021. He will succeed Baroness Amos, who will become master of University College, Oxford, in August this year.
Sheffield Hallam University has appointed Dr Lisa Mooney as Pro-Vice-Chancellor for Research and Innovation. She was previously Pro-Vice-Chancellor, Research and Knowledge Exchange at the University of East London and has led institution-wide REF submissions there and at the University of Lincoln, where she was Dean of Research and the Graduate School. Dr Mooney will officially join the University on Monday 9 March.
The University of Suffolk has appointed its first Pro-Vice-Chancellor for Business Engagement and Entrepreneurship. Professor Gurpreet Jagpal will join the University in April from UWE Bristol where he has led on enterprise and entrepreneurship and supported business engagement.
Professor Steve Brammer has been appointed as Dean of the School of Management at the University of Bath. Professor Brammer will join Bath at the start of June 2020 from the Business School of Macquarie University, where he is Executive Dean. Professor Brammer is responsible for the strategic direction of one of Australia's leading centres of business research and education.
Professor Eva Sorensen has been appointed the first female Head of Chemical Engineering at UCL since the department opened nearly 100 years ago. Professor Sorensen began as Interim Head on 1 January 2020, after former Head of Department Professor Marc-Olivier Coppens began a one-year sabbatical. Professor Sorensen joined the Department of Chemical Engineering at UCL in 1996.
The Manchester Institute for Collaborative Research on Ageing (MICRA) welcomes a new Director, Alistair Burns. Alistair is a Professor of Old Age Psychiatry at The University of Manchester and an Honorary Consultant Old Age Psychiatrist at the Greater Manchester Mental Health NHS Foundation Trust.
Professor Jo Moran-Ellis, a leading sociologist of childhood, has been appointed as Head of the School of Law, Politics and Sociology (LPS) at the University of Sussex. She had been Deputy Head of School in LPS since September 2019, and Director of Teaching and Learning since September 2018. Jo is also one of two co-directors of the Centre for Innovation and Research in Childhood and Youth (CIRCY). She will take up her new role in the summer.
Kate O'Riordan, Professor of Digital Culture at the University of Sussex, has been appointed as the new Dean of the combined School of Music, Film and Media, English, History, Art History and Philosophy and Sussex Centre for Language Studies. She now becomes Dean-elect until the School opens in August. She was the unanimous choice of the panel, following an internal recruitment process.
The University of Nottingham has appointed Crossbench peer and anti-slavery campaigner, Baroness Young of Hornsey OBE, as the University's new Chancellor. Baroness Young has served on the boards of several national cultural organisations and chaired the Young Review and Agenda, addressing racial disproportionality and the vulnerability of traumatised women in the justice system, as well as being Co-Chair of the Foundation for Future London.
Dr Janice Allan has been appointed the Dean of Salford Business School at the University of Salford with immediate effect. Janice brings a wealth of experience to the role, having joined the University in 2002 as a Lecturer in the School of English, Sociology, Politics and Contemporary History. Janice joined Salford Business School in February 2019 and has been successfully leading colleagues through a period of structural and cultural change that remains firmly focused on improving the student experience.
UK Research and Innovation (UKRI) has appointed Dr Tony Soteriou as its first Director for Commercialisation of Research. Tony is currently Deputy Director for Research Faculty, Infrastructure and Growth, within the Department of Health and Social Care.
The Faculty of Medicine at the University of Southampton is delighted to announce Jane Wilkinson as Associate Dean for Education. Jane is currently the BM5 programme lead and an NHS consultant working in the busy Respiratory department at University Hospital Southampton with a special interest in home ventilation. Jane will start her new role in May.
Ian Campbell, Group Property Director at Rolls Royce plc, has accepted the position of Executive Director of Estates at the University of Glasgow. Ian will take up the post in early May. A graduate of the University of Aberdeen, Ian has been Group Property Director of Rolls Royce plc since 2007.
Robert Gordon University (RGU) has appointed Chris Pearson as Director for the National Subsea Centre (NSC), who will lead the centre's drive to tackle current and future challenges in subsea engineering with world-class research and development. Chris will take up the new post immediately and will be responsible for the leadership and development of the multimillion-pound partnership between RGU and The Oil & Gas Technology Centre (OGTC), which is part of the Aberdeen City Region Deal. Chris was previously Marginal Developments Solution Centre Manager at the OGTC.
The University of Plymouth has announced the appointment of its new Executive Dean to lead its Faculty of Arts, Humanities and Business. Professor David Finkelstein will formally take up the role in May, bringing more than 20 years of HE experience across education, research, knowledge exchange and senior leadership. Professor Finkelstein is currently Interim Head of the Departments of Economics and Psychology at Heriot-Watt University.
The University of Chester is pleased to announce the appointment of Professor Kurt Allman as its new Executive Dean of its Faculty of Business and Management. He joins the Faculty from Keele Business School, where, for the past five years, he was its Director and led its recent industrial collaboration focus.
Glasgow Caledonian University has announced the appointment of Alastair Robertson PhD, PFHEA, as Director of Academic Development and Student Learning. Alastair joins from Abertay University, where he was Director of Teaching and Learning Enhancement.
Hull York Medical School has appointed Prof Matthew Morgan as Deputy Dean. Matt joins the School from the University of Birmingham where he held the position of Deputy Programme Director of the MB ChB Programme (Medicine and Surgery) and Clinical Senior Lecturer in Renal Medicine.
The University of Derby has appointed Professor Warren Manning to the newly established position of Provost – Innovation and Research to drive forward its strategic ambitions for research excellence, knowledge exchange and commercial and enterprise activities. Professor Manning joined the University in January 2018 as Pro Vice-Chancellor Dean of the College of Engineering and Technology from De Montfort University where he was Pro-Vice-Chancellor Dean for the Faculty of Business and Law.
The Glasgow School of Art has appointed Penny Macbeth, currently Dean of Manchester School of Art and Deputy Faculty Pro-Vice-Chancellor for Arts and Humanities focusing on external engagement and partnerships, as its new Director. Penny will start in May 2020.
A University of Strathclyde-led consortium which accelerates progress in pharmaceutical development and manufacturing has appointed a new Industry Director. Massimo Bresciani has taken up the post with CMAC (Continuous Manufacturing and Advanced Crystallisation). Mr Bresciani has gathered a wealth of experience from his career, spanning many years in industry, and has most recently worked in a senior role at the academic-industry interface.
That's all for now. We'll see you next month for another round of Movers & Shakers.
If you would like to chat to our team about an opportunity you may need help with, or perhaps you are seeking your next challenge please contact us on 0191 500 5500 / info@dixonwalter.co.uk.
Posted by Sarah Walker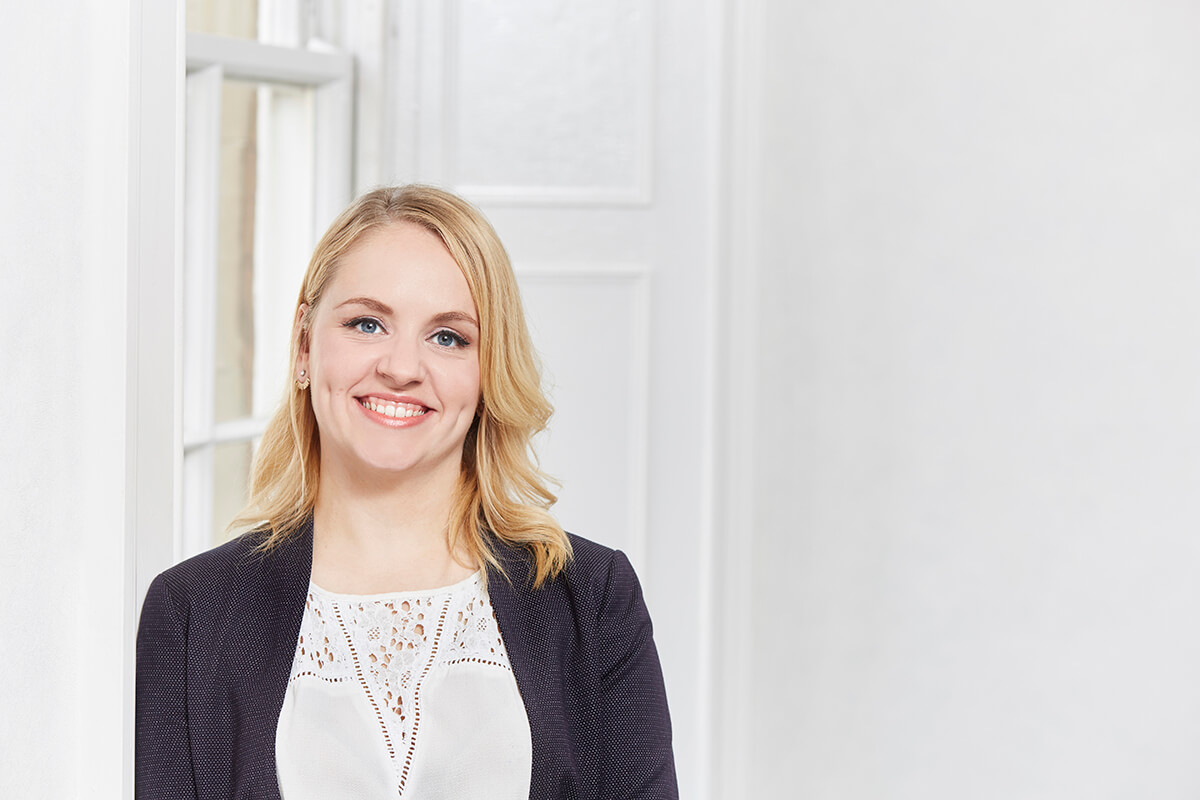 Higher Education
Posted
Emma Wilkins of Dixon Walter, led the recruitment campaign for this key appointment. It follows successful academic leadership appointments elsewhere for the University. Emma has taken much time to understand the institution and provide key advice on how to market the opportunities to ensure the best talent is found.
Higher Education
Posted
Hands up who's ready for half term! Phew what a busy start to the academic year it's been. At Dixon Walter, we've been busy working on some fantastic appointments with existing clients and new. Thank you to all those who continue to support us.
Higher Education
Posted
The theme this year, Take Action Make Impact, centres around the idea that we are all trying to reach effective, positive and sustainable impact through inclusion action for all those we work with and for ourselves. That is the ultimate aim of inclusion and diversity and why it's so important to continue striving for truly inclusive workplaces – to create equity and equality impact for all.