Movers and Shakers March 2020
Posted 31st March 2020
In exceptional and uncertain times, it is more important than ever to stay ahead of the game. Take a look at our latest industry Movers and Shakers round-up. There are some notable appointments!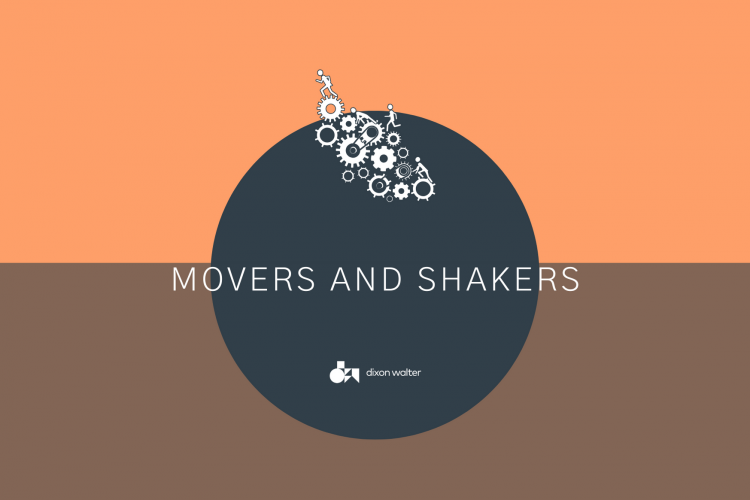 Robert Gordon University has appointed professor Steve Olivier as its new Principal and vice-chancellor. Professor Olivier brings with him a wealth of experience in the higher education sector and has held a number of senior roles in UK and South African universities.  He joins RGU from the University of the West of Scotland (UWS) where he been Deputy Principal since 2018. Professor Olivier will take up the role on 1 Sept 2020. RGU has also appointed Colin Hunter as its new Chair of the Board of Governors. Colin will lead the institution's Board of Governors for four years. He retired from General Medical Practice in June 2018 after 33 years and will take up his new role as Chair of the Board on 1 April 2020.
Professor Sai Gu, currently the Head of Department of Chemical and Process Engineering at the University of Surrey, has been appointed as Deputy Pro-Vice-Chancellor (China) at Warwick with effect from 1 April 2020. In this newly created role, Sai will work closely with Professor Mike Shipman, Pro-Vice-Chancellor (International), to maintain, extend and deepen our relationships with university partners in China, and to pursue opportunities for funding, student mobility, and research and teaching collaboration.
Dundee and Angus College has appointed Simon Hewitt as its new principal. The current vice principal for curriculum and attainment will step up to the role in August to replace Grant Ritchie who retires in the summer after five years in the post. Originally from Northern Ireland, Hewitt has worked at the college for more than 12 years. He worked his way up from a lecturer in computing post, to head of department and then vice-principal.
The University of Wolverhampton has appointed Professor Nazira Karodia as its new Pro-Vice-Chancellor for Regional Engagement. Professor Karodia was formerly Dean of the Faculty of Science and Engineering at the University of Wolverhampton, having previously worked at the University of Bradford, University of St Andrews and University of Florida.
Top Blackstone Chambers barrister Dinah Rose QC has been appointed as the new president of a prestigious Oxford University college where she was once a student. The public law and human rights expert will become the first female president of Magdalen College when she replaces the outgoing Professor Sir David Clary in September.
Five-time Olympic medallist Dame Katherine Grainger will become the University of Glasgow's next chancellor. The rower is the first woman to hold the post and was the sole nominee. Dame Katherine will succeed Sir Kenneth Calman, who has held the post since 2006. Born in Glasgow, she gained a Master of Philosophy degree at the university, as well as a law degree from Edinburgh and a PhD from King's College in London.
Health Education England chief nurse Lisa Bayliss-Pratt will step down to take on a permanent role at Coventry University. Professor Bayliss-Pratt has been appointed as pro-vice-chancellor of health and life sciences after taking on the job in an acting capacity for the past six months. She has been chief nurse at HEE since 2012.
Tim Jordan is joining UCL as director of its interdisciplinary arts and science programmes. He moves from the University of Sussex, where he was professor of digital cultures and head of the School of Media, Film and Music (2014 – 2018).
The University of Warwick has announced the appointment of former Minister Margot James as the new Executive Chair of WMG. She takes up the role in April. WMG is a world-leading research and education group, transforming organisations and driving innovation through a unique combination of collaborative research and development, and pioneering education programmes.
Professor Søren Holm has been appointed Academic Director for Research Governance, Ethics and Integrity at the University of Manchester. This is a new position within the University that will report to the Vice President for Social Responsibility. Søren is a Professor of Bioethics based in the School of Social Sciences.
Lancaster University has appointed a new interim Pro-Vice-Chancellor to join its senior leadership team. Professor Maria Piacentini will take up the post of Pro-Vice-Chancellor for Education and EDI (Equality, Diversity and Inclusion) on an interim basis for 12 months from April. Professor Piacentini is currently Deputy Dean of Lancaster University Management School. She is the Director of the Centre for Consumption Insights, an interdisciplinary research centre, and co-chairs the UK Academy of Marketing SIG 'Consumer Research with Societal Impact'.
Falmouth University has announced the appointment of Professor Minhua Eunice Ma to the role of Provost. Eunice will be joining the university in June 2020. Currently, she is the Dean of the School of Computing and Digital Technologies and Professor of Computer Games Technology at Staffordshire University.
The Association of Commonwealth Universities (ACU) has appointed Kirsty Cockburn as Director of External Engagement. Kirsty's professional background bridges charitable, private and academic sectors, in leadership roles that have spanned communications, marketing and fundraising. She will join the ACU in April 2020 from her current role as Head of Media and Public Affairs, Southern Water.
UCL have announced Professor Jason Dittmer's appointment as the new Head of Department, UCL Geography, from autumn 2020. He is currently Professor of Political Geography at UCL.
The University for the Creative Arts (UCA) has appointed Julie Dagonet as its new Head of School for Fashion. Most recently, she was the Interim Global Student Recruitment and Marketing Director at Istituto Marangoni, a private fashion school in London.
That's all for now. We'll see you next month for another round of Movers & Shakers.
If you would like to chat to our team about an opportunity you may need help with, or perhaps you are seeking your next challenge please contact us on 0191 500 5500 / info@dixonwalter.co.uk.
Posted by Sarah Walker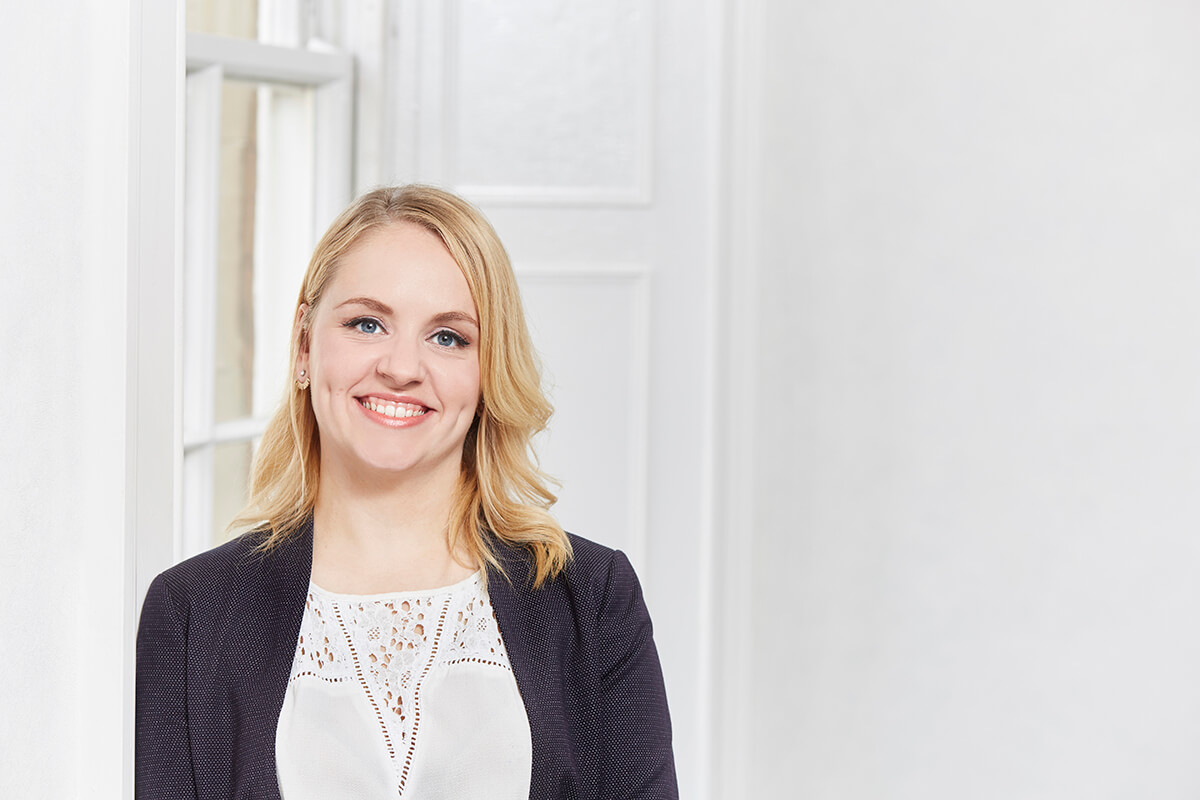 Higher Education
Posted
Emma Wilkins of Dixon Walter, led the recruitment campaign for this key appointment. It follows successful academic leadership appointments elsewhere for the University. Emma has taken much time to understand the institution and provide key advice on how to market the opportunities to ensure the best talent is found.
Higher Education
Posted
Hands up who's ready for half term! Phew what a busy start to the academic year it's been. At Dixon Walter, we've been busy working on some fantastic appointments with existing clients and new. Thank you to all those who continue to support us.
Higher Education
Posted
The theme this year, Take Action Make Impact, centres around the idea that we are all trying to reach effective, positive and sustainable impact through inclusion action for all those we work with and for ourselves. That is the ultimate aim of inclusion and diversity and why it's so important to continue striving for truly inclusive workplaces – to create equity and equality impact for all.