Movers and Shakers July 2020
Posted 31st July 2020
In exceptional and uncertain times, it is more important than ever to stay ahead of the game. Keep track of the developments in the sector with our latest Movers and Shakers round-up.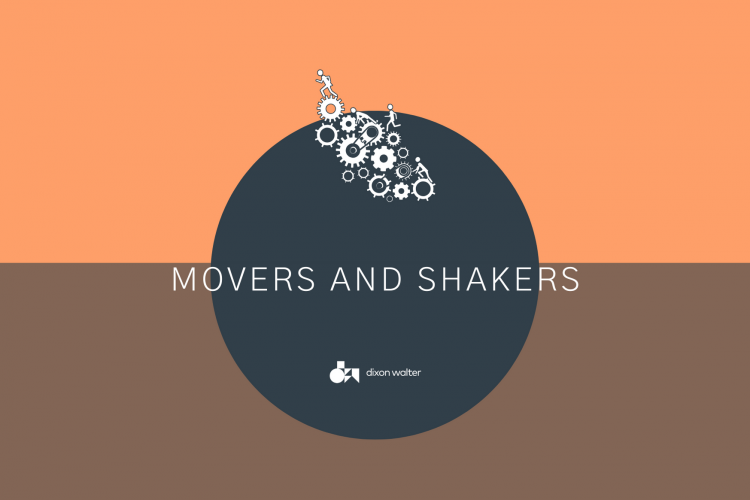 Following an extensive global recruitment process, the University of the West of Scotland (UWS) has announced Dr Lucy Meredith as its new Provost and Deputy Vice-Chancellor. Dr Meredith will take up her post on 17 August when outgoing Deputy Vice-Chancellor Professor Steve Olivier departs for his new role of Vice-Chancellor at Robert Gordon University. Dr Meredith has been a part of the UWS community since February of this year when she was appointed as Interim Vice-Principal (Learning, Teaching and Students). Having worked in environmental health before moving into higher education, she brings more than 28 years of academic experience leadership to UWS.
Professor Charles Egbu has been appointed Vice-Chancellor of Leeds Trinity University. Professor Egbu will begin his new role on 1 November 2020. He will take over from Professor Margaret A House OBE who will step down after seven years as Vice-Chancellor. With more than 25 years' experience in higher education, Professor Egbu was previously Pro-Vice-Chancellor for Education and Experience at the University of East London. He is also a member of various external bodies, including the Advance HE Pro-Vice-Chancellor Network and QAA Panel of Experts.
Professor Anthony Finkelstein has been appointed as the next President of City, University of London. Anthony will also be appointed Professor of Software Systems Engineering within City's School of Mathematics, Computer Science and Engineering. Professor Finkelstein is currently the Government's Chief Scientific Adviser for National Security and will join City in June 2021. He was appointed Chief Scientific Adviser for National Security in December 2015. Prior to assuming his current position, he was Dean of the UCL Faculty of Engineering Sciences and Head of UCL Computer Science.
Solent University has appointed its first Pro-Vice-Chancellor for Research and Knowledge Exchange. Professor Syamantak Bhattacharya took up his position on June 22. With more than 16 years' experience in higher education, Syamantak joined Solent University as Dean of the Warsash School of Maritime Science and Engineering in 2016. For the last four years, he has led Solent's Maritime 2020 strategy, modernising maritime curriculum in the School, its structure and facilities – including the opening of one of the largest and most sophisticated maritime simulation centres in Europe in 2019.
Professor Kevin Singh has been appointed as the new Head of Manchester School of Architecture. Professor Singh is a chartered architect with a 25-year career in higher education. Most recently he was Head of the Birmingham School of Architecture and Design at Birmingham City University. The school – which is shared by Manchester Metropolitan University and the University of Manchester – said Singh would lead it 'on the next stage of its journey' when he joins on 17 September.
The Royal Holloway University of London has announced two important leadership appointments in the School of Humanities and Department of English. Professor Giuliana Pieri, Professor in Modern Languages, has been appointed as the new Head of the School of Humanities for a one-year period. After leading the department successfully through this unprecedented period as Head of the Department of English, Vicky Greenaway will be stepping down to take up the key role of Director of Education for the Humanities this summer. Professor Ruth Livesey, Professor in 19th Century Literature and Thought, has been appointed as the new Head of the Department of English from this summer.
Professor Ruth Blakeley has been announced as the new Head of the Department of Politics and International Relations at the University of Sheffield. Professor Blakeley has been a member of the department since 2017 when she joined the University as Professor of Politics and International Relations, and Director of the White Rose ESRC Doctoral Training Partnership. She took up her new role on 1 July 2020.
The first female president of an Irish university has been appointed at the University of Limerick. Kerstin Mey, who is vice-president of academic affairs and student engagement at UL, will replace Des Fitzgerald, who announced his intention to retire in May after taking up the role in 2017. She will take up the role on an interim basis for 18 months from September while the university seeks a permanent candidate for the role.
Professor Richard Trembath has been appointed as Senior Vice President and Provost (Health) and Executive Director of King's Health Partners Academic Health Sciences Centre from the 1 September 2020. Previously the Vice-Principal for Health and Executive Dean of the School of Medicine and Dentistry at Queen Mary University London, Richard joined King's as Executive Dean of the Faculty of Life Sciences & Medicine in 2015.
Professor Nigel Hooper has been appointed as Associate Vice-President for Research at the University of Manchester. Nigel is currently Vice-Dean for Research and Innovation in the Faculty of Biology, Medicine and Health, a role he has held since 2016. He will take up his new post from 1 September 2020.
Professor Adam Amara has been appointed as the new Director of the Institute of Cosmology and Gravitation (ICG) at the University of Portsmouth. After receiving his PhD from the Institute of Astronomy at the University of Cambridge in 2005 and Master in Physics from the University of York, Professor Amara is currently a Royal Society Wolfson Fellow at the University of Portsmouth. Before arriving at Portsmouth in 2019, he was Senior Scientist at ETH Zurich in Switzerland.  Professor Amara will assume his new position on 1 August 2020.
The Faculty of Music at the University of Oxford has announced that Dr Peter Collyer has been appointed as the new Director of Musical Performance and Performance Studies. Peter joins the Faculty from his position of Head of Music at Morley College London. He will be in post for one year until June 2021.
The University of Sussex has appointed two Deputy PVCs to support Education, Innovation and the Student Experience. Professor Claire Smith, from BSMS, has been appointed as Deputy Pro-Vice-Chancellor for Education and Innovation and Dr Graeme Pedlingham has been appointed Deputy Pro-Vice-Chancellor for the Student Experience. Professor Smith is Head of Anatomy at the Brighton and Sussex Medical School and Dr Pedlingham is University Lead for Assessment, Head of Central Foundation Years and Senior Lecturer in English. Both of them will start their new roles on 1 August.
Professor Tim Parkin, a Bristol alum and specialist in population medicine within the European College of Veterinary Public Health, has been appointed as the new Head of the Bristol Veterinary School at the University of Bristol. Professor Parkin will take up the role on 9 November 2020 from his current role as Professor of Veterinary Epidemiology at the University of Glasgow.
The University of Liverpool has announced the appointment of Professor Chris Harris as the new Vice President of Academic Affairs for Xi'an Jiaotong-Liverpool University (XJTLU). Professor Harris, who is currently the Dean of the School of Languages & Director of the Modern Language Centre at XJTLU, will succeed the current role holder, Professor David Goodman.
Aston University has announced the appointment of prominent entrepreneur, businessman and philanthropist Jason Wouhra OBE to its governing body. He was director and company secretary of East End Foods plc until its sale to a private equity firm Exponent in 2019. Wouhra has recently established Lioncroft Wholesale and re-purchased East End Foods' wholesale division. He has a degree and masters in commercial law, is an Institute of Directors (IoD) chartered director and became the youngest and first BAME chairman of the IoD in the West Midlands in 2013.
 Professor Shirley Congdon, Vice-Chancellor of the University of Bradford, has been appointed as the new Chair of Yorkshire Universities (YU). Professor Congdon will take over from Professor Sir Chris Husbands, Vice-Chancellor of Sheffield Hallam University, whose term of office ends on 31 July 2020. Professor Congdon will be the first woman to take up the role.
Anna Strongman, the current Managing Partner of leading UK property developer Argent Services LLP, has been appointed as the new CEO of Oxford University Development Ltd (OUD). She will take up her new role in September 2020. Anna will oversee the development of thousands of homes for students and staff, together with world-class innovation districts.
Dr Diana Beech has been named new chief executive of London Higher. Dr Beech joins the organisation, which represents nearly over 40 universities and higher education colleges in London, from the University of Warwick where she has been head of government affairs. Dr Beech takes up her role in October, replacing Jane Glanville, who has held the role since 2002.
That's all for now. We'll see you next month for another round of Movers & Shakers.
If you would like to chat to our team about an opportunity you may need help with, or perhaps you are seeking your next challenge please contact us on 0191 500 5500 / info@dixonwalter.co.uk.
Posted by Sarah Walker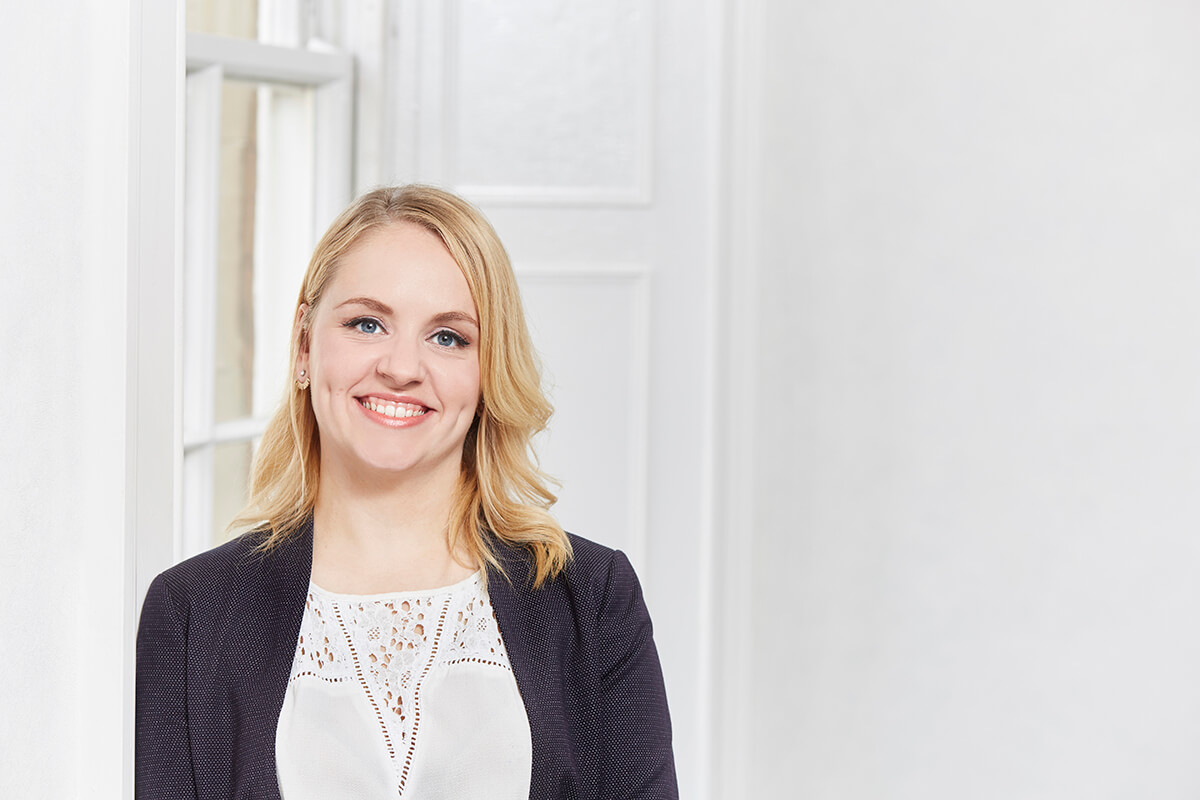 Higher Education
Posted
Emma Wilkins of Dixon Walter, led the recruitment campaign for this key appointment. It follows successful academic leadership appointments elsewhere for the University. Emma has taken much time to understand the institution and provide key advice on how to market the opportunities to ensure the best talent is found.
Higher Education
Posted
Hands up who's ready for half term! Phew what a busy start to the academic year it's been. At Dixon Walter, we've been busy working on some fantastic appointments with existing clients and new. Thank you to all those who continue to support us.
Higher Education
Posted
The theme this year, Take Action Make Impact, centres around the idea that we are all trying to reach effective, positive and sustainable impact through inclusion action for all those we work with and for ourselves. That is the ultimate aim of inclusion and diversity and why it's so important to continue striving for truly inclusive workplaces – to create equity and equality impact for all.