Movers and Shakers August 2020
Posted 28th August 2020
August has been a month with some interesting movement in light of the sector facing new challenges! Take a look at our summary of August's key appointments across the sector. Good luck to all those embarking on new opportunities!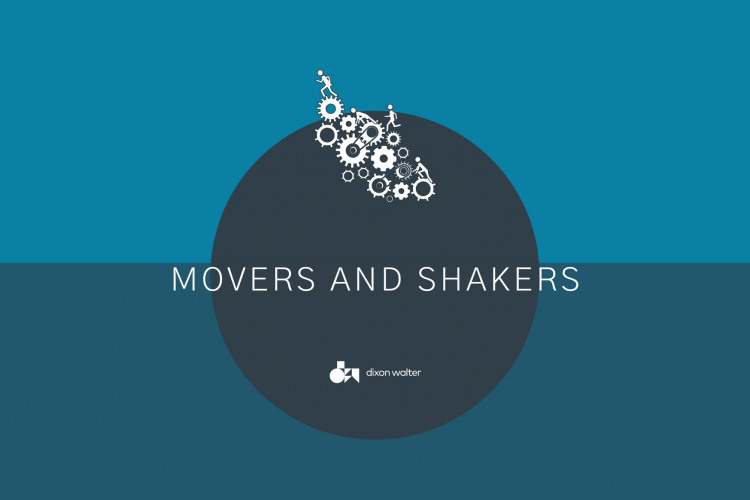 Homes England's finance director is set to join a housing association in the North East. Jane Castor has been appointed chief financial officer at Thirteen Group and will start at the 34,000-home landlord in October. She has worked at the government's housing agency – previously known as the Homes and Communities Agency – for 16 years. Heather Ashton, executive director of resources at Thirteen, will move to the new role of executive director of business change and improvement upon Ms Castor's arrival. Meanwhile, David Ripley has been appointed executive director of customer services at Thirteen – a promotion from his previous role of director of repairs and maintenance. Mr Ripley joined the group in 2017 as director of business development, moving from Durham Tees Valley Community Rehabilitation Company.
Andrew Noble is to retire from his position as chief executive of Melville Housing Association, following a quarter of a century's stellar service to the social housing sector. Mr Noble will step down from the role that he's held since 2005, later this year.
London-based housing association One Housing has appointed a new chair as Steve Douglas leaves the organisation. Caroline Corby, who has been a non-executive director at the 17,000-home landlord since January 2018, will head the board from this week. It comes after previous incumbent Mr Douglas became chief executive of homelessness charity St Mungo's in July. Mr Douglas was previously chief executive of Aquila, a consultancy advising housing associations, councils and government, but stepped down in April. Ms Corby was formerly chair of the Parole Board for England and Wales and deputy chair of the Children and Family Court Advisory and Support Service. She was previously chair of One Housing's treasury and finance committee and a member of the association's audit and risk committee.
Johnnie Johnson Housing (JJH) has brought in a new chair, vice-chair and several new members to its board as part of a major reshuffle at the organisation. The 5,000-home association has appointed John Sandford, the current chair of its audit and risk committee, as its new chair, replacing Frances Street who is stepping down after seven years in the role. Sue Lock, who was previously a board member, steps up to the role of vice-chair to replace Tom Miskell, who will step down but remain on the board to help with its succession plan. The association has also appointed four new board members: Tabitha Arulampalam, Abdul Ravat, Peter Nourse and Alistair How. JJH owns stock across the North West, North East, Yorkshire and Derbyshire and is headquartered in Poynton, Cheshire. Ms Street who joined the board in 2013 and was with the association as it turned around a G3/V3 rating from the English Regulator of Social Housing in February 2014 to achieving a G1/V1 in 2016. New chair Mr Sandford has previously worked for KPMG for over 30 years, as well as the Stockport NHS Foundation Trust and the Chorley Building Society. New vice-chair Ms Lock has held senior executive and non-executive roles at a number of housing associations, including Guinness and St Helens Housing Association. She was also elected on the CIH National Council for a number of years.
RICS has named Montana Management director Richard Burnett as the new chair of its Scotland board. Dundee-based Burnett, who has served on the Scotland board for several years, has taken over from John Edwards. His role will be to drive engagement with RICS professionals throughout Scotland as they make the transition back to working in a fully functioning built environment. He has more than 35 years' experience as a general practice management surveyor, helping with residential, commercial and retail requirements, and now specialises in resolving disputes
Michelle Meldrum will take over the role of chief executive at Berwickshire Housing Association(BHA) when Helen Forsyth retires at the end of October. Ms Meldrum joins BHA after recently leaving Gentoo Group in the North East of England, having been executive director of operations there since 2015. Prior to this she was managing director of Gentoo Operations. Michelle has worked in social housing in Sunderland since 1996, initially at the local authority then at Sunderland Housing Group after the stock transfer, which later rebranded to Gentoo Group in 2007. Although BHA will welcome Michelle at the end of October following Helen Forsyth's retirement, both Michelle and Helen will be working closely in advance of this to ensure a smooth transition for customers, stakeholders and staff.
Beyond Housing has announced the appointment of Steve Rawson as its new Chief Operations Officer. Steve joined Beyond Housing as a director in March 2020 before commencing his new role in August 2020, taking over from Tracy O'Neill upon her retirement. Prior to joining Beyond Housing, Steve was Managing Director at Wakefield District Housing (WDH), where he was responsible for leading over 1,100 colleagues, who delivered operational services to approximately 32,000 homes. Before joining WDH, Steve's career had centred on accountancy; he worked in local government audit and accountancy for ten years and is a fellow of the Chartered Institute of Public Finance Accountants.
Rod Cahill, who has led the organisation on an interim basis since April 2019, intends to step down in early autumn. He will be replaced by another interim chief executive, Mark Sater, while Sage searches for a permanent boss.
North Yorkshire housing association Broadacres has appointed a new chair. Helen Simpson has been recruited to head the board at the 6,500-home landlord. She replaced previous incumbent Colin Wilkie earlier this month, who stood down at the end of his statutory six-year term. Ms Simpson previously held director roles at BT and currently runs management consultancy Simpson & Associates. She also spent a two-year stint at Circle Housing, now part of 125,000-home landlord Clarion Housing Group. She is also a board member at Newcastle City Council's ALMO, Your Homes Newcastle, and a trustee at homelessness charity St Martin-in-the-Fields.
That's all for now. We'll see you next month for another round of Movers & Shakers.
If you would like to chat to our team about an opportunity you may need help with, or perhaps you are seeking your next challenge please contact us on 0191 500 5500 / info@dixonwalter.co.uk.
Posted by Sarah Walker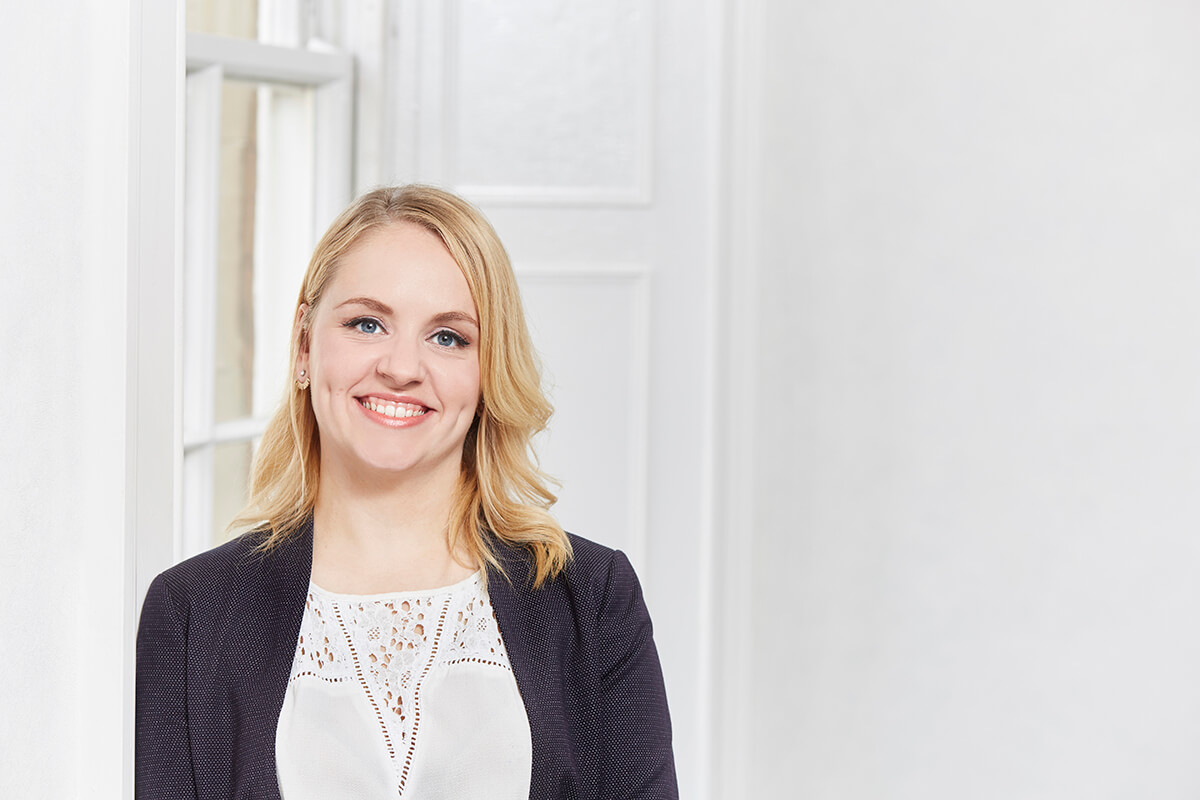 Higher Education
Posted
We may still be waiting for some consistent sunshine but things haven't slowed down any in June, with plenty of movement across the Higher Education sector. Take a look at these latest appointments in our summary of the month.
Congratulations and best wishes to all those embarking on new opportunities!
Higher Education
Posted
With exam season now well underway, May has also seen a number of significant appointments across the Higher Education sector.
Take a look at these latest movements in our summary of the month.
Congratulations and best wishes to all those embarking on new opportunities!
Higher Education
Posted
With the upcoming exam period fast approaching, it's a busy time of year throughout the Higher Education sector.
Take a look at who's moving in in our summary of the month's most notable appointments.
Congratulations and best wishes to all those embarking on new opportunities!