Movers and Shakers September 2020
Posted 30th September 2020
Dixon Walter have taken another look at the recent "Movers and Shakers". Congratulations and best wishes to all those embarking on new opportunities in the new academic year….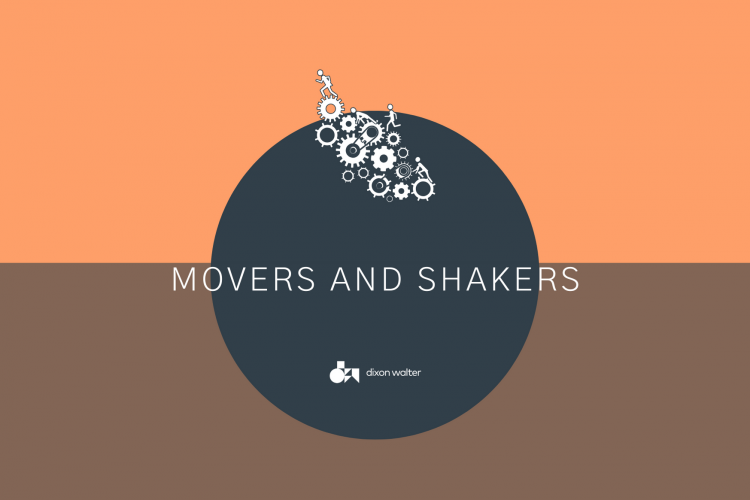 Professor Juliet John has been appointed as the new Dean for the School of Arts & Social Sciences at City, University of London. Professor John moves to City from Royal Holloway University of London where she was the Head of the School of Humanities.
Kingston University is preparing to welcome two new additions to its Senior Leadership Team during this autumn. Emily Boynton has been appointed Executive Director of Human Resources, while Andrew Boggs will be taking on the role of University Clerk. They will join the University at the start of November. Emily joins from the Royal Borough of Kensington and Chelsea, where she has been leading on human resources strategy and organisational development in the wake of the Grenfell Tower fire. An expert in university regulation and governance, higher education policy and history, Andrew is currently University Secretary and Director of Government Relations at St Mary's University Twickenham.
The University of Stirling has appointed Professor Niamh Fitzgerald as Director of its globally-recognised Institute for Social Marketing and Health (ISMH). Professor Fitzgerald, a Professor of Alcohol Policy, joined the Institute in 2014 and has led a number of major studies around alcohol-related harms, on topics such as the lowering of Scotland's drink-drive limit, minimum unit pricing and public health involvement in local alcohol premises licensing.
Oxford Brookes University has appointed Professor Joe Tah as Pro-Vice-Chancellor (PVC) and Dean of Technology, Design and Environment (TDE). Joe has been undertaking the PVC role on an interim basis since July. Before this he was Associate Dean Strategy and Development for TDE. He was also the founding Head of the School of the Built Environment.
Loughborough University has announced that Professor Mike Caine has been appointed as Associate Pro-Vice-Chancellor for Sport. Mike was the inaugural Dean of Loughborough University London (2013-2018). Mike is currently working with colleagues at MIT on research about innovation-driven entrepreneurship ecosystems.
Professor Kate Sang has been appointed as Director of the Centre for Research on Employment, Work and the Professions at Edinburgh Business School. Kate is currently Professor of Gender & Employment Studies at Heriot-Watt University.
A leading academic in the field of low carbon engineering and building has joined the University of Hull, bringing £4 million of research funding and a 15-strong team to East Yorkshire. Professor Ben Hughes has been appointed as the new Head of the Engineering Department at the campus, which was recently ranked third in the UK for the discipline. Most recently, Ben served as a professor in Mechanical and Aerospace Engineering at the University of Strathclyde.
Professor Russell Bentley has been appointed as the department Head of Politics and International Relations, within the School of Economic, Social and Political Sciences at the University of Southampton. Professor Bentley is a Professor of Political Theory within Economic, Social and Political Sciences and Deputy Head of School (Education). He takes over from Professor Pia Riggirozzi, who steps down to focus on her research, after leading the department for three years.
The Joint Centre for Excellence in Environmental Intelligence at the University of Exeter, a new initiative designed to find solutions to some of the world's most pressing environmental challenges, has appointed its inaugural leadership team. Professor Gavin Shaddick from the University of Exeter, and Dr Kirstine Dale from the Met Office, have been appointed as Co-Directors of the new centre, which was announced in July. Professor Shaddick holds a Chair in Data Science and Statistics at the University of Exeter, is an Alan Turing Fellow, and is Director of the UKRI Centre for Doctoral Training in Environmental Intelligence. Dr Dale has a wealth of expertise in science programme management and strategy, together with extensive experience in designing and implementing new initiatives and partnerships.
Professor John Tasioulas will become the inaugural Director of the Institute for Ethics in Al at the University of Oxford in October. Professor Tasioulas joins from King's College London where he is Director of the Yeoh Tiong Lay Centre for Politics, Philosophy and Law.
Rita Akushie, Chief Financial Officer and Executive Director, Corporate Resources at Cancer Research UK (CRUK) has been appointed as Chief Financial Officer at the University of London with effect from 28 October.
Professor Laura Costanzo has been appointed as the new Head of the University of Southampton Business School. She succeeds Professor Martin Broad who left Southampton over the summer to take up a new role at the University of Winchester. Professor Costanzo joined the Southampton Business School in 2014 as an Associate Professor of Strategy and Entrepreneurship to be subsequently promoted to Full Professor of Strategy, Innovation and Entrepreneurship. Since then she has proactively contributed to the development of the Southampton Business School by leading a number of changing initiatives, particularly in her different roles respectively as Director of the SBS PhD programmes and Head of the Department of Strategy, Innovation and Entrepreneurship.
Esteemed Barrister, Judge and Professor Stephen Hardy has been appointed as Dean of the Faculty of Business, Law and Politics at the University of Hull. Professor Hardy, a respected figure in both higher education and the legal sector, began his career in academia in 1993, and has since risen through the ranks from PhD student to Dean. His university career has seen him work at institutions in London, Staffordshire, Manchester, Coventry, including many overseas Universities, and now Hull. Outside of Higher Education, Professor Hardy is a barrister by profession, specialising in employment, equality and trade union law.
Professor Martyn Evans has been appointed as the new Director of Manchester School of Art at Manchester Metropolitan University. A Professor of Design and current Head of the Manchester School of Art Research Centre, he is a vastly experienced product designer and design academic, with more than 20 years of research, teaching and leadership experience.
Professor Nicky Padfield has beenappointed as Director of Equality, Diversity and Inclusivity, at the Faculty of Law, University of Cambridge. This new role has been created following the Faculty's receipt, earlier this year, of an Athena SWAN Bronze Award, which recognised the Faculty's commitment to addressing matters of gender equality. Professor Padfield has worked in the University of Cambridge for 30 years, serving for six years as Master of Fitzwilliam College. She has also been a Tutor, an Admissions Tutor and a part-time judge. Professor Padfield formally takes up her role on 1 October 2020.



That's all for now. We'll see you next month for another round of Movers & Shakers.
If you would like to chat to our team about an opportunity you may need help with, or perhaps you are seeking your next challenge please contact us on 0191 500 5500 / info@dixonwalter.co.uk.
Posted by Sarah Walker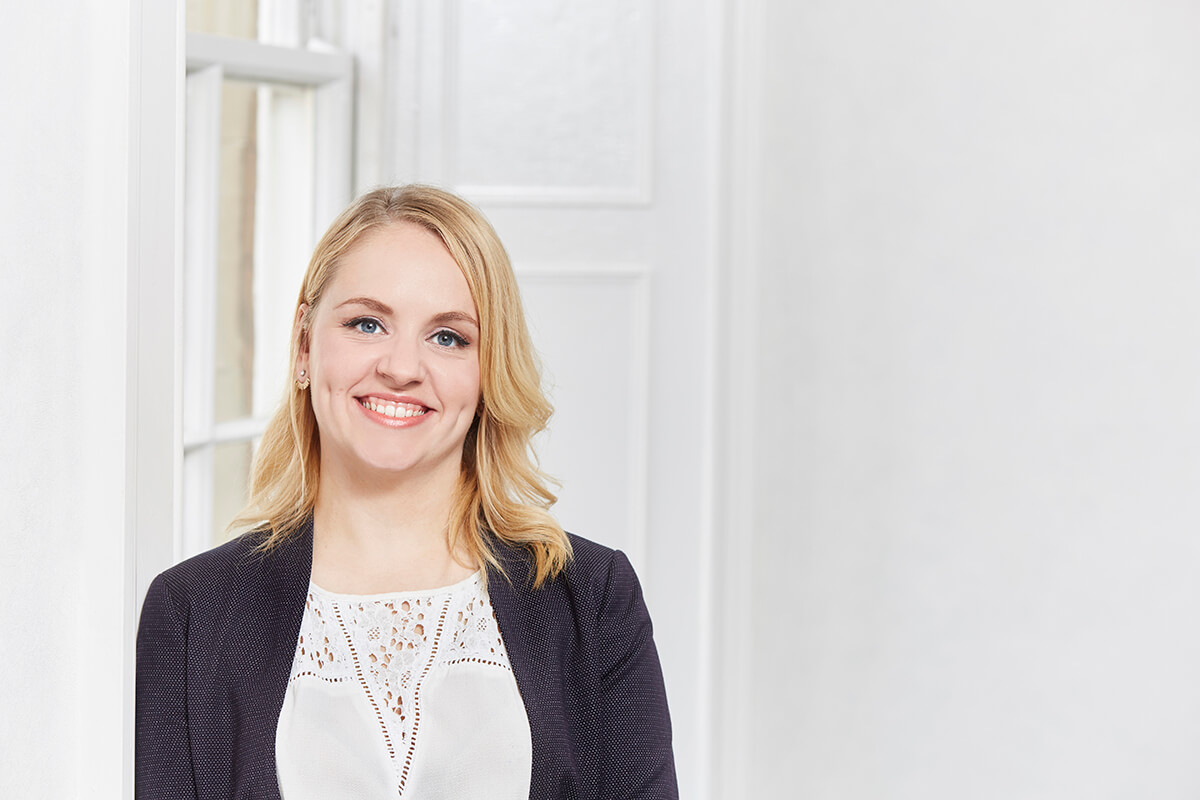 Higher Education
Posted
With exam season now well underway, May has also seen a number of significant appointments across the Higher Education sector.
Take a look at these latest movements in our summary of the month.
Congratulations and best wishes to all those embarking on new opportunities!
Higher Education
Posted
With the upcoming exam period fast approaching, it's a busy time of year throughout the Higher Education sector.
Take a look at who's moving in in our summary of the month's most notable appointments.
Congratulations and best wishes to all those embarking on new opportunities!
Higher Education
Posted
London Metropolitan University has appointed Chloe Milano as its first Executive Director of People. Chloe will join the University on Monday 9 May 2022.
Dixon Walter are delighted to have worked closely with LMU colleagues in supporting this key appointment and wish both Chloe and the university well in delivering their exciting people agenda.