Movers and Shakers September – October 2020
Posted 30th October 2020
There have been a number of key appointments across the sector over the past couple of months. Keep track of the recent developments with our latest Movers and Shakers column. Good luck and best wishes to all those embarking on new opportunities!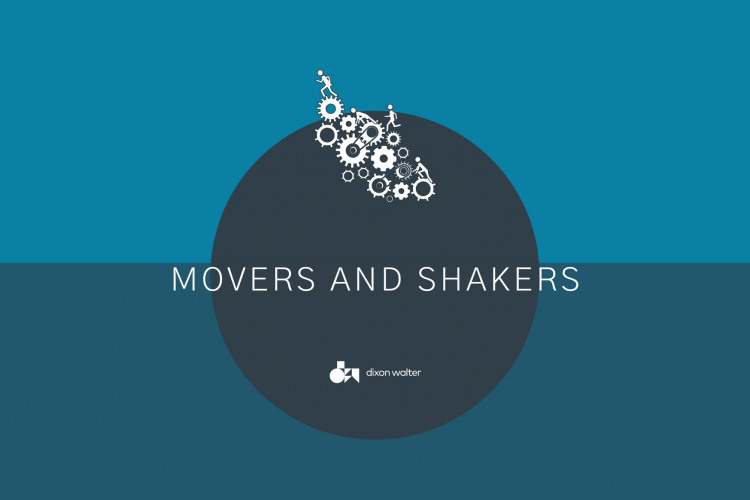 Radian has appointed experienced housing figure Wayne Morris as its new chair. The landlord confirmed that Mr Morris was promoted from his non-executive role on the board at the start of September taking over from previous chair Lindy Morgan. Mr Morris has spent three decades working in the affordable housing sector including as chief executive for a number of landlords based in the South of England. His last major role was as the chief executive of Spectrum Housing, who merged with Sovereign in 2016. He spent six years as the boss of the group between 2007 and 2013. As well as this, Radian has also named Joanna Makinson as its new vice-chair. Makinson has been promoted from her previous role as the chair of Radian's Treasury on the board and is currently the chief executive of Bristol Community Health CIC.
The former global president of the Royal Institute of Chartered Surveyors (RICS) was appointed to the board of L&Q. Dr Louise Brooke-Smith joined the 110,000-home landlord's board on 1st of October and will also serve as chair of L&Q's development committee. Dr Brooke-Smith is a chartered planning and development surveyor and a chartered town planner, and was formerly partner and UK head of development and strategic planning at Arcadis. She has since taken on several non-executive director roles, and currently serves on several boards including the Greater Birmingham and Solihull LEP, the Land Trust and Polypipe Group.
Ark Housing Association has completed the formation of its new-look executive team that will underpin its future growth and development strategy – as well as supporting its drive to improve services to vulnerable customers through flexible care, support services and digital transformation. Caryn Innes has been appointed as Director of Development and Business Improvement and Mark Hall has taken up the position of Director of Operations. Elsewhere, Ark has also appointed David Gray as Head of Asset Management and Stuart Green as Head of Finance under a further round of changes to strengthen the management team. Prior to coming to Ark, Caryn held a number of senior manager roles across Scotland and the North East of England and most recently held the post of head of development and business growth with Bield Housing and Care. Mark, who worked with the Scottish Association for Mental Health for 21 years, was previously assistant director of care and support at Ark before taking up his new role. David Gray joined Ark after spending the last 20 years working for social housing landlords in the Scottish Borders and latterly working as technical manager for Berwickshire Housing Association with a focus on delivering a first-class experience for customers. Stuart Green started his accountancy career with KPMG in Newcastle upon Tyne, working across a range of corporate and not-for-profit clients, with a particular focus on housing associations. Since then, and prior to joining Ark, he has worked in the higher education sector, and for one of the UK's largest housing, care and property-management groups.
Additionally, Ark has recently completed the recruitment of three new board members, Dr Fraser Quin, Michael Catlin and Joanna Mansell. Dr Fraser Quin graduated from Edinburgh University with a PhD in 1999, before embarking on a career in child care and social care, specialising in additional needs. Working in both the private and voluntary sectors, he has an in-depth knowledge of business development, finance and strategic planning. Michael Catlin is a CIPD qualified Human Resources & Organisational Development business partner with experience in social care and housing organisations. Currently working as OD Business Partner for Cairn Housing Group, he previously worked at social care charity, Carr Gomm. Joanna Mansell is a communications and media professional with extensive experience in the public sector. She is currently working at Audit Scotland, and previously was with the City of Edinburgh Council.
Sam Hine has been appointed as the New Chair of Shropshire Rural Housing Association. He has more than 20 years of experience in project management and community development. Sam has been a member of the board at Shropshire Rural Housing Association for four years before taking up the role of Chair in September.
Barrhead Housing Association have announced the appointment of Lorna Wilson to head the team following a rigorous and competitive recruitment process. Currently Head of Policy and Innovation at the Scottish Federation of Housing Associations (SFHA), Ms Wilson will commence her role as chief executive in November following Shirley Robison's planned retiral after almost 15 years in the post.
Peter Freeman has been appointed as new chair of Homes England, taking over from Interim chair, Simon Dudley. Freeman, widely regarded as one of the most distinguished figures in the industry, will drive the government body's delivery of homes and infrastructure to support economic recovery. Freeman will join Homes England subject to a pre-appointment scrutiny committee hearing with the Housing, Communities and Local Government Select Committee this month. If successful, he will serve a three-year term.
Grainia Long has been appointed as the new Chief Executive of the Northern Ireland Housing Executive (NIHE). The former chief executive of the Chartered Institute of Housing (CIH) will take up her new role on 1 April 2021. She will replace Clark Bailie, who is retiring from the role after serving as chief executive of NIHE since 2015.
Middlesbrough-based housing provider Thirteen has appointed four new service directors to its senior management team. Michelle Younger has been named as Director of Experience from her current role at the company, which has seen her introduce a range of new initiatives, including the launch of the first phase of the company's brand-new online customer touchpoint My Thirteen. Jake Irvine is now the Director of Repairs and Maintenance from his former role leading Thirteen's investment team. Martin Hartley will join as Director of Business Change later in the year as part of the business change and improvement directorate. He will join Thirteen from his current role as Head of Business Change at law firm Addleshaw Goddard. Helen Wright has been appointed as Director of Corporate Affairs.Wright has led on Thirteen's internal and external communications for a number of years and is now the strategic lead for Thirteen's communications and research and policy services.
Kelly Henderson has been appointed as the new Interim Director of Housing at the Women's Pioneer Housing. Kelly's most recent role was co-founder of the award-winning Domestic Abuse Housing Alliance (DAHA) which provided her with the opportunity to work with many organisations across the sector.
BME London Landlords, the collective of 14 BME-led housing associations in London, has named Ben Laryea, chief executive of Ekaya Housing Association, as its new chair. Mr Laryea takes over the role from Gina Amoh, chief executive of Inquilab Housing Association. Mr Laryea took up his current role at Ekaya Housing Association in February 2018.
Barbara Brownlee has been appointed as Managing Director of Westminster Builds development vehicle. Ms Brownlee was formerly executive director of growth, planning and housing at the local authority, where she led on its regeneration programme after joining in 2015.
Hub South West Scotland Limited have appointed Dr Willie Mackie as the new chair of hub South West Scotland Limited. With more than 36 years of financial services experience and a substantial portfolio of executive and non-executive positions, Dr Mackie has played a prominent role in supporting and promoting both national and regional economic development.
Neil McKay has been appointed to serve on the board of social landlord Abbeyfield Scotland Ltd. McKay has been elected onto Abbeyfield's board due to his experience and knowledge of regeneration and community building, essential to delivering the social landlord's current objectives. Mr McKay brings with him over 30 years of contracting experience including major building, civil engineering and regeneration projects, both in the UK and internationally.
Ravi Rajagopal has been appointed as the new chair for London housing association, Catalyst and will take over from current chair Richard Brown. Mr Rajagopal joins the company after 35 years in finance, including 19 years at British alcohol company, Diageo.
Jonathan Wallbank has been named as the Group Finance Director for Orbit. Mr Wallbank joined Orbit in 2015 as Treasury Funding Manager before becoming Director of Corporate Finance and Treasury in 2016. Prior to joining the company, he held multiple finance positions at US retailer GAP and within the financial services sector.
John McMorrow has been appointed as the new Chief Executive of Dalkeith-based, Melville Housing Association. Mr McMorrow is currently the Director at Easthall Park Housing and has many years of experience in social housing. He was chosen for the position due to his commitment to placing housing firmly at the heart of the community and will join Melville on the 1st of January, following current Chief Executive, Andrew Noble's retirement at the end of December.
That's all for now. We'll see you next month for another round of Movers & Shakers.
If you would like to chat to our team about an opportunity you may need help with, or perhaps you are seeking your next challenge please contact us on 0191 500 5500 / info@dixonwalter.co.uk.
Posted by Rebecca Kinghorn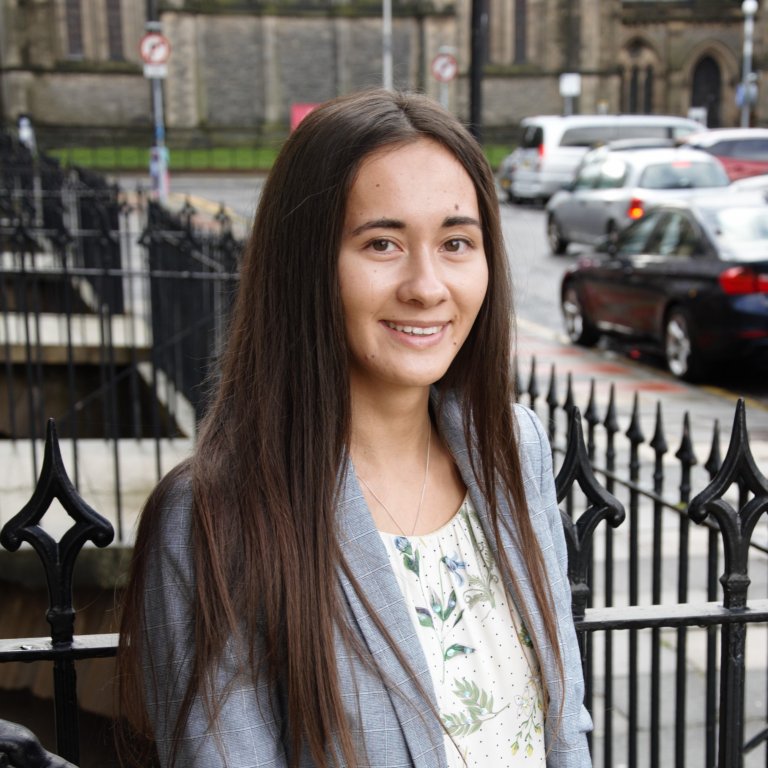 Higher Education
Posted
Emma Wilkins of Dixon Walter, led the recruitment campaign for this key appointment. It follows successful academic leadership appointments elsewhere for the University. Emma has taken much time to understand the institution and provide key advice on how to market the opportunities to ensure the best talent is found.
Higher Education
Posted
Hands up who's ready for half term! Phew what a busy start to the academic year it's been. At Dixon Walter, we've been busy working on some fantastic appointments with existing clients and new. Thank you to all those who continue to support us.
Higher Education
Posted
The theme this year, Take Action Make Impact, centres around the idea that we are all trying to reach effective, positive and sustainable impact through inclusion action for all those we work with and for ourselves. That is the ultimate aim of inclusion and diversity and why it's so important to continue striving for truly inclusive workplaces – to create equity and equality impact for all.