Movers and Shakers November 2020
Posted 30th November 2020
Take a look at our latest industry Movers and Shakers round-up. Good luck to all those embarking on new challenges!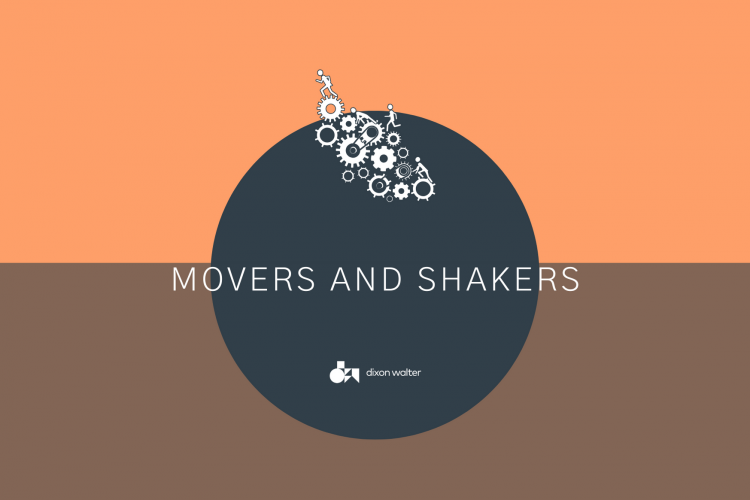 The University of Manchester has appointed Claire Priestley as their new Director of IT Services following a rigorous process carried out by Dixon Walter. Claire will join the University on Monday, 1 March 2021 from City, University of London.
Professor Helen O'Sullivan has been appointed as the University of Chester's new Provost and Deputy Vice-Chancellor. Professor O'Sullivan will be central to ensuring that the University grows into and progresses the new strategy being introduced by Vice-Chancellor, Professor Eunice Simmons, and will have responsibility for overseeing the institution's academic work. She currently sits alongside Professor Simmons as one of 13 Board members of Advance HE. She is currently Pro Vice-Chancellor for Education at Keele University.
The University of Chester has also appointed Dr Helen Galbraith as Pro Vice-Chancellor (Student Experience). Since 2016, Dr Galbriath has been Academic Registrar and Secretary at Keele University.
Professor Michael Lee has joined Harper Adams University in Newport as their new Deputy Vice-Chancellor. Professor Lee has dedicated his career to defining the role of sustainable livestock systems in securing global food security at the same time as protecting environmental health, for the sake of people and the planet. In August 2016, he was elected as Vice President of the European Federation of Animal Science Livestock Farming Systems Commission and in August 2019 became President of the commission. In April 2018 he was elected as Vice President of the British Society of Animal Science and will also take on the Presidency in April 2021.
Dr Rhonda Hadi has been appointed Associate Dean for Diversity and Inclusion at Saïd Business School. Dr Hadi, Associate Professor of Marketing, will join the Senior Leadership Group in a role which will ensure that inclusion is at the heart of the School's decision-making. The appointment follows a review of the School's approach to anti-racism, launched by the Dean in June.
Arden University has appointed Dilshad Sheikh (CMgr CCMI) to the role of Dean of the Faculty of Business. The appointment marks the university's first Dean and Dilshad brings 20 years of experience as an academic in the Higher Education sector. Her most recent role was Dean of the Business School at University College Birmingham (UCB).
The University of Northampton has appointed Chris Powis to the role of Director of Library and Learning Services. Chris joined the University just over 29 years ago, as a Faculty Librarian for Business. Since then, he has been part of the evolution of Library and Learning Services (LLS), developing our learning resource collections, e-learning infrastructure, and the detailed design of the Learning Hub, in collaboration with architects.
The Courtauld Institute of Art has appointed Professor Alixe Bovey as its new Dean and Deputy Director. Professor Bovey will be responsible for leading the teaching, learning, research and public engagement mission of The Courtauld. Professor Bovey is appointed to the role of Dean after five years as Head of Research and as Senior Lecturer in Medieval Art History at The Courtauld.
Professor Jo Fox, Director of the Institute of Historical Research (IHR) and Acting Dean of the School of Advanced Study (SAS), has been appointed the new Dean and Chief Executive of SAS and Pro-Vice-Chancellor for Research and Public Engagement with the University of London. She will take up her new role on 1 December and succeeds Professor Rick Rylance, who retired in September after leading the School for five years.
Professor Peter Guthrie has been appointed as Vice-President at the Royal Academy of Engineering, University of Cambridge. Peter Guthrie is the first Professor in Engineering for Sustainable Development in the UK, and was the Director of the Centre for Sustainable Development from 2000 to 2016.
Professor Michael Butler has been appointed as the next Dean of the Faculty of Engineering and Physical Sciences at the University of Southampton. Professor Butler succeeds Professor Philip Nelson who has served as Interim Dean of the Faculty since the departure of Professor Bashir Al-Hashimi for King's College London earlier this year. Well-known for his academic leadership and internationally-recognised for his research, Professor Butler will take up his role on 1 January 2021. Most recently, Professor Butler served as Associate Dean for Academic Infrastructure in the Faculty of Engineering and Physical Sciences, and prior to that was an Associate Dean for Enterprise & Impact.
Professor of Culture and Society, Lisanne Gibson has been appointed as Dean of Loughborough University's School of Social Sciences and Humanities. Professor Gibson is currently the Deputy Pro Vice-Chancellor Research at the University of Leicester and will take up her new role in April 2021.
AECC University College has announced the appointment of a new Deputy Vice-Chancellor, Professor Kevin McGhee. Professor McGhee joins the University College from Bournemouth University, where he currently holds the role of Professor of Health Sciences and Deputy Dean for the Faculty of Science and Technology.
The University of Cambridge Institute for Sustainability Leadership (CISL) has announced Clare Shine will succeed Dame Polly Courtice as its new Director, effective April 2021. Clare is presently Vice-President and Chief Program Officer at Salzburg Global Seminar, an international non-profit, which challenges current and future leaders to shape a 'creative, just and sustainable world'.
Internationally acclaimed Sport and Exercise Science expert, Professor Tim Cable has been appointed as Director of Manchester Metropolitan University's new Institute of Sport. As well as an outstanding research track record in sport and healthy ageing, Professor Cable, brings extensive experience of leadership in sports science education and research to the new Institute. He joins Manchester Met in early April 2021. Professor Cable is currently Head of the School of Sport, Exercise and Rehabilitation Sciences at the University of Birmingham which is ranked 6th in the world for sport-related study.

That's all for now. We'll see you next month for another round of Movers & Shakers.
If you would like to chat to our team about an opportunity you may need help with, or perhaps you are seeking your next challenge please contact us on 0191 500 5500 / info@dixonwalter.co.uk.
Posted by Valentina Stoykova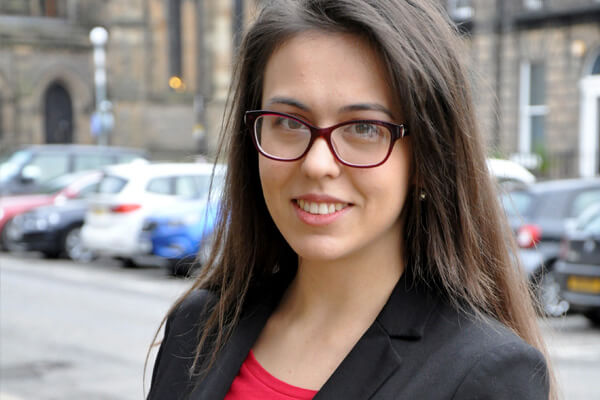 Higher Education
Posted
It's been a busy month for all at Dixon Walter and across the sector as a whole. So as Spring has now officially sprung, we have taken another look at some of the key movements we have seen across the sector in April…
Good luck to all those embarking on new challenges!
Housing and Regeneration
Posted
It's hard to believe it is almost May and summer is nearly upon us! Take a look at our summary of April's key appointments across the sector. Good luck to everyone taking on new challenges!
Housing and Regeneration
Posted
Dixon Walter are delighted to announce that we have become a national sponsor for Women In Social Housing (WISH).