Movers and Shakers April 2021
Posted 30th April 2021
It's hard to believe it is almost May and summer is nearly upon us! Take a look at our summary of April's key appointments across the sector. Good luck to everyone taking on new challenges!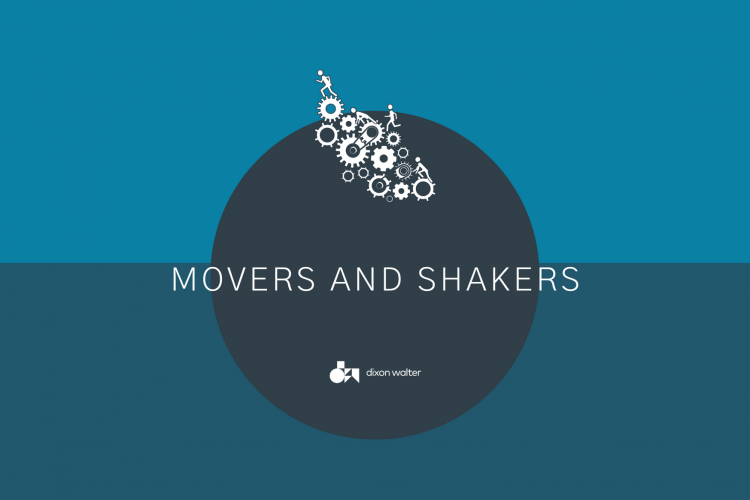 Amina Graham has been appointed as Executive Director of People and Systems at Housing 21. Amina began her career in retail management, undertaking various leadership roles during her 22 years' service at Marks and Spencer, before moving to into the housing sector as Executive Director of Corporate Services at RHP, and later, Director of Change and Transformation at L&Q. Amina also holds a non-executive role at Network Homes Group on the Customer Services Committee.
Clarion Housing Group has recruited former Ford HR Director to the Board. Doris Olulode has joined the group's Board as well as the Board of its housing association and its Remuneration and Nominations Committee. Ms Olulode is currently a Freelance HR Consultant, having previously been Ford's HR director for Europe, the Middle East and Africa. She also led the African Ancestry Network at the motor giant and was once named by Autocar as one of the 100 most influential women in the automobile industry. She also serves as a Non-Executive Director for the Royal Free London NHS Foundation Trust, the Royal National Orthopaedic Hospital and the Chartered Institute of Legal Executives, as well as being a lay member at the HM Courts and Tribunals Service.
Nick Apetroaie is to become the new Chief Executive of Habinteg Housing Association. Mr Apetroaie has held a number of senior roles across the social housing sector, including half a year as Deputy Chief Executive at large London housing association Optivo. He was a key part of the merger between Amicus Horizon and Viridian, which created Optivo, having spent two years as Viridian's CEO. He joins Habinteg after three years at the Royal National Institute of Blind People as Executive Director for Care, Education and Safeguarding.
G15 housing association, Catalyst, has appointed four new Development Directors following its merger with social landlord Roseberry last month. The G15 housing association, which owns 34,000 homes in London and the South East, has welcomed two directors from fellow G15 association Clarion, one from L&Q and a fourth from Bedford-based housing association bpha. Former Clarion Regional Delivery Director for London Rachael Matthiae has joined as Catalyst's new Director of Development Delivery for London. David Foster has also moved from his role at Clarion as Regional Director of Partnerships to become Catalyst's Director of Land, Partnerships and Pre-Construction. He will report to recently promoted counties Managing Director for New Homes Joe Marshall, alongside another new hire, Claire Bishop, who moves from her former role as Assistant Director of Development at bpha. The fourth appointment is new Development Commercial Director Sean Gallagher, a chartered management accountant who has joined following a 14-year career at L&Q where his most recent role was Head of Development Finance for London.
Additionally, Catalyst has also welcomed two new Board Members following their recent partnership with Roseberry, recruiting both Thelma Stober and Christine Turner to its board. Ms Turner joined the board after serving as Chair of Rosebery Housing Association and has more than 35 years' experience in social housing and has expertise in development, low-cost homeownership, regeneration and customer involvement. She also serves as Chair of Magna Housing in Dorset. Catalyst has also recruited Ms Stober, a solicitor and commercial mediator with extensive experience in the public sector. She is currently Co-Chair of the Grenfell Memorial Commission and heads the legal team at the Local Government Association. The double appointment follows the selection of Ravi Rajagopal as Chair of Catalyst in October last year.
Beyond Housing has appointed Chris Roberts as its new Director of Customer Service. Chris has many years' experience working in the customer service sector. Chris joins the North East-based housing provider after looking after 800,000 customers as Head of Contact Centres for Ocado Group. He also led the software company's contact centre transformation. Chris previously spent a number of years in the housing sector, working with the Newcastle based housing association, Home Group, where he implemented and drove strategies to improve the customer experience.
Katie Teasdale will join Stonewater as their Head of Customer Voice and Influence, a brand-new role that will be dedicated to delivering effective customer communications, engagement, complaints and feedback. Joining the organisation last week, Katie specialises in customer service and engagement, and was previously Head of Member Relations at the National Housing Federation (NHF). During her seven years working for the NHF, Katie played a key role in the development of its Together with Tenants campaign – an initiative focused on strengthening the relationship between housing association residents and landlords. Katie is intending to apply her learnings and experience to the new role at Stonewater to ensure customers are put at the heart of everything they do.
Bromford has announced that Paul Walsh will take on the role of Chief Finance Officer in June 2021, replacing Lee Gibson who is leaving the organisation. Mr Walsh has many years of experience within the financial sector, with his most recent role as Head of Finance at Coventry Building Society.
Futures Housing Group has announced that Rajan Sharma, currently the organisation's Senior Finance Business Partner, will become its new Director of Finance from 1 June. Sharma joined the East-Midlands-based housing association in 2019 and has provided key financial support to teams and senior leaders across the business. This new role will give him strategic oversight of both the Finance and Procurement teams, supporting Group Finance and Resources Director, Ian Skipp. Incumbent Finance Director Sangita Surridge, who has been part of the Futures team for 10 years, is moving on to become Executive Director of Finance at Walsall Housing Group.
Chris Loizou has been recruited as the Land and Partnerships Director of Living Space Housing to drive land acquisitions and partnership development opportunities. Chris joins Living Space from Owl Homes Ltd, where he held the position of Land and Partnerships Director from 2019. During his time at the business, he secured 15 residential developments for its homes, partnership homes and strategic housing divisions, totalling 926 housing plots. Prior to that, Loizou was Head of Land and Development for Partner Construction Ltd, where he secured residential sites for mixed tenure affordable housing. Loizou has also previously worked for Galliford Try Partnerships, Family Housing Association, Concept Development Solutions, and Barratt Homes.
Mike Kirk is to become the Chair Elect of Hyde Group and will be taking up his position as Chair later this year. Kirk will assume the full role of Chair in the autumn, when incumbent Alan Collett is due to step down having completed his maximum term. Kirk, who has been the Chair of the Board at Vivid since 2017, has extensive experience in both executive and non-executive roles. He has provided invaluable services and support for organisations such as Portsmouth Water and Quadrise Fuels International PLC; and with a career background in engineering, investment banking, PR, and communications, Hyde says he will also bring a wealth of commercial expertise and will play a vital role alongside his new board members in working to reach the ambitions and objectives set out in its 2050 strategic plan.
Homes for Lambeth has announced that Alison Muir will be replacing incumbent Richard Stevens as the Chair of its registered provider arm, HFL Homes. HFL Homes was established by the Lambeth Council in 2018 and secured registered provider status in 2019, paving the way for it to manage and own affordable housing. Ms Muir has been a member of the HFL Homes board since February last year. She is currently the Interim Chief Executive of south London housing association Chisel and sits on the board of Clarion, the country's largest association. Previously she was Director of Resident Services at Peabody for two years and also chaired the G15's Housing Directors' Group during that time.
Peabody chief executive Brendan Sarsfield has been appointed as Chair of the new Sustainability for Housing (SfH) board. As chair of the SfH board, Mr Sarsfield, who will be leaving Peabody in the summer, will be responsible for promoting and embedding the Sustainability Reporting Standard for Social Housing. The standard was launched last year by The Good Economy and a group of housing associations and has since received backing from dozens of landlords and investors. It aims to promote the social housing sector as an option for private capital investments in environmental, social and governance (ESG) sectors.
L&Q has announced the appointment of Vicky Savage as its new Group Director of Development and Sales. Ms Savage takes over the role vacated by Fiona Fletcher-Smith who was appointed Chief Executive in January. Joining L&Q in November 2017, Ms Savage's most recent role was London Managing Director, overseeing the association's development operations across the capital. In her new role she will oversee L&Q's major Barking Riverside project, which aims to create more than 10,000 new homes in east London. Ms Savage, who has more than 20 years' experience in the sector, will also lead on L&Q's off-site manufacturing programme in which it has committed to building 1,500 homes via modern methods of construction. She will manage L&Q Estates, one of the largest strategic land companies in the UK, controlling land capable of delivering nearly 60,000 new homes.
That's all for now. Good luck to all those embarking on new challenges! We'll see you next month for another round of Movers & Shakers.
If you would like to chat to our team about an opportunity you may need help with, or perhaps you are seeking your next challenge please contact us on 0191 500 5500 / info@dixonwalter.co.uk.
Posted by Rebecca Kinghorn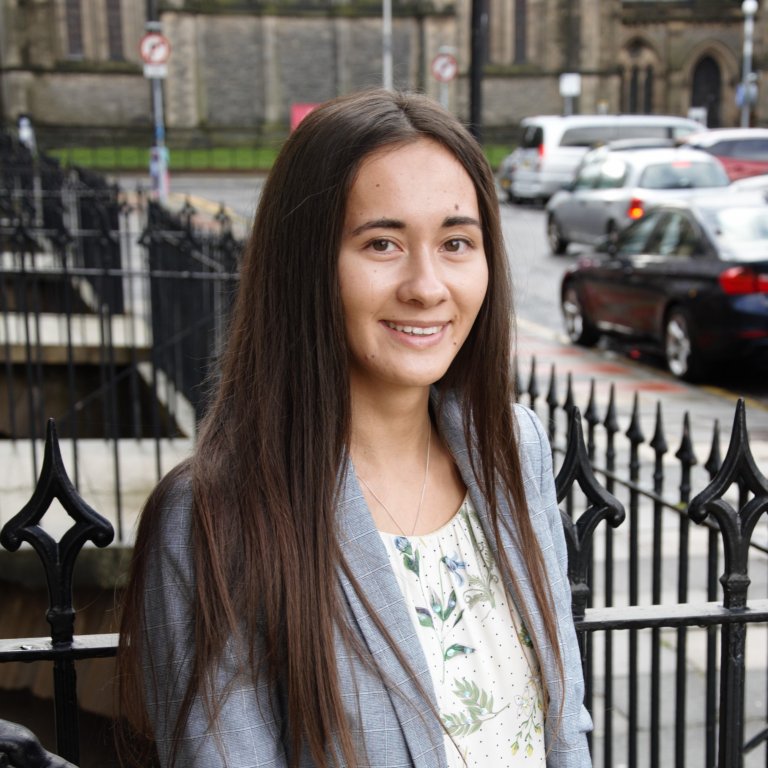 Higher Education
Posted
Anglia Ruskin University was hailed as an institution that "support[s] its region to the full" as it scooped the top prize at the Times Higher Education Awards 2023.
.
Higher Education
Posted
Emma Wilkins of Dixon Walter, led the recruitment campaign for this key appointment. It follows successful academic leadership appointments elsewhere for the University. Emma has taken much time to understand the institution and provide key advice on how to market the opportunities to ensure the best talent is found.
Higher Education
Posted
Hands up who's ready for half term! Phew what a busy start to the academic year it's been. At Dixon Walter, we've been busy working on some fantastic appointments with existing clients and new. Thank you to all those who continue to support us.