Movers and Shakers May 2021
Posted 28th May 2021
Take a look at our summary of May's key appointments across the sector. Good luck to all those embarking on new challenges!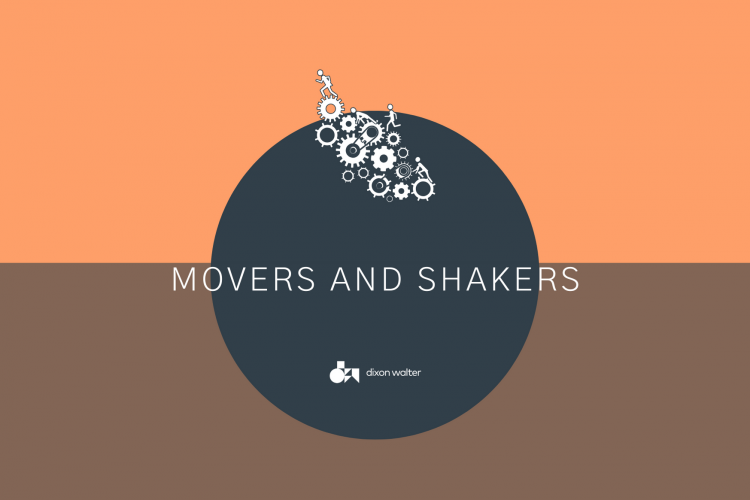 We are delighted to have recently supported Newcastle University with the appointment of Justin Cole as their new Director of External Relations. Justin, who is currently Director of Marketing and Communications at Bournemouth University, will take up his new position on 1st July.
Continuing our partnership with the University of Manchester, Dixon Walter recently assisted them with the appointment of Matthew Moth as their new Director of Communications. Matthew will be joining the University of Manchester on 1st July from Madano, a strategic communications consultancy he co-founded.
Karen Ingram, currently Director of Change Management at the University of the Arts London, has been appointed as the new Director of Human Resources at the Royal College of Art, following a rigorous recruitment process carried out by Dixon Walter. Karen will start her new role in July.  
Harper Adams University has appointed Professor Ken Sloan as their new vice-chancellor. Prof Sloan will take up the role at the beginning of November, following his arrival from the Melbourne-based Monash University, where he currently serves as deputy vice-chancellor (enterprise and governance).
The University of Strathclyde has appointed their first Chief Digital & Information Officer. Beth Lawton, who has more than two decades of experience delivering technology-enabled change in public and third sector organisations, will take up the post in July. Beth joins the University from her most recent position as Chief Digital and Information Officer for the Sussex Partnership NHS Foundation Trust.
Professor Karen O'Brien has been appointed as Durham University's new Vice-Chancellor and Warden, becoming Durham's first-ever female Vice-Chancellor. Prof. O'Brien, who is currently Head of the Humanities Division and Professor in the Faculty of English at the University of Oxford, will take up her position on 4th January 2022, with current Vice-Chancellor Professor Stuart Corbridge set to retire on 31st July this year.
The University of Leeds has announced appointments for two new senior leadership roles supporting its strategic ambitions. Professor Neil Morris has been formally appointed Deputy Vice-Chancellor: Digital Transformation, having held the role in an interim capacity since last October. Professor Jeff Grabill will be joining Leeds on 1 August from Michigan State University, USA, as Deputy Vice-Chancellor: Student Education. Currently Associate Provost for Teaching, Learning and Technology at MSU, as well as Director of the Hub for Innovation in Learning and Technology, Professor Grabill will take over the reins from Professor Peter Jimack, who has served as the Interim DVC since last November.
Dr Kamal Munir, a Reader at the Judge Business School, will become Pro-Vice-Chancellor for University Community and Engagement. He will take up the post on 1 October 2021 – the beginning of the new academic year – and will hold the position for three years. Munir is a Reader in Strategy and Policy at the Judge Business School, as well as Academic Director at the Centre for Strategic Philanthropy. He is also one of two University Race and Inclusion Champions.
Mark Garratt has been appointed as Global Director, International Student Recruitment at the University of Law. Mark has spent the last 11 years in senior roles at a number of UK universities, including the University of Bradford where he was Director of External Affairs and Swansea University as where he was Director of Marketing, Recruitment and International. He is also a board member of Bradford UNESCO City of Film, Bradford Literature Festival and Active Bradford. Mark started his new role earlier this month.
Professor Janet Godsell has been appointed as the new Dean of Loughborough University's School of Business and Economics. Currently Professor of Operations and Supply Chain Strategy at WMG, University of Warwick, she will take up her new role in September 2021.
Fitzwilliam College, University of Cambridge has announced the appointment of Peter O'Connor to the role of Development Director from June 2021. Peter will succeed Dr Nicola Jones, who moved to the recently-created post of Director of Communications and Engagement in December 2020. Peter's career has spanned both collegiate Oxford and Russell Group University positions, most recently as Head of Development (Asia) at Imperial College, London, where Peter's role was focused on international major and principal gift fundraising in Asia.
Robinson College, Cambridge, has announced the appointment of Sir Richard Heaton KCB as its next Warden. Sir Richard Heaton will succeed Professor David Yates on 1 October 2021. Sir Richard joins Robinson after a distinguished civil service career during which he worked in departments across government, focusing particularly on justice, the constitution and human rights.
Professor Leon Terry, Director of Environment and Agrifood at Cranfield University, has been appointed as Cranfield University's Pro-Vice-Chancellor for Research and Innovation, taking up the post on 1 August 2021.
Warren Harrison has been appointed as Dean of Teesside University Business School. Warren joined Teesside University in 2002 as a senior lecturer in the School of Arts and Media, focusing his work on the development of industry and educational partnerships.
Two new Associate Pro-Vice-Chancellor appointments strengthen delivery of the renewed research strategy at the University of Nottingham. Professor Neil Crout has been appointed as Associate Pro-Vice-Chancellor (APVC) for Research and Knowledge Exchange. A former head of the School of Biosciences, Professor Crout is the Academic Lead for the university's REF2021 submission. Professor Phil Williams becomes the Faculty of Science APVC for Research and Knowledge Exchange, succeeding Professor Zoe Wilson, who has been appointed interim Faculty Pro-Vice-Chancellor for Science. Professor Williams is currently Director of Research and Knowledge Exchange for the School of Pharmacy.
Nottingham Trent University (NTU) has appointed Amanda Neylon as Director of Digital Technologies. Amanda joins NTU from Versus Arthritis where she was Director of Insight, Data and Technology, implementing cutting-edge technology and use of data to help support people with arthritis.

Donald McLeod has been appointed as Director of Change and Transformation (Digital) at the University of East London. He joined the university in 2019 as Acting Director, Marketing and Communications.
The University College London has appointed Prof Ibrahim Abubakar as the Dean of its Faculty of Population Health Sciences. In a statement, UCL said the appointment will take effect from August 1, 2021. Professor Abubakar joined UCL in 2012, jointly appointed between the MRC Clinical Trials Unit and the Institute of Epidemiology and Health Care as Professor of Infectious Disease Epidemiology. In 2016, he was appointed Director of the Institute for Global Health and also served as Vice-Dean International and External Engagement for the faculty.
The University of Liverpool has appointed Professor Paul Lunn as its new Dean of Veterinary Science. Professor Lunn has a prestigious veterinary background and was Dean of the College of Veterinary Medicine at North Carolina State University for nine years. He will begin his role in January 2022.
That's all for now. We'll see you next month for another round of Movers & Shakers.
If you would like to chat to our team about an opportunity you may need help with, or perhaps you are seeking your next challenge please contact us on 0191 500 5500 / info@dixonwalter.co.uk.
Posted by Sarah Walker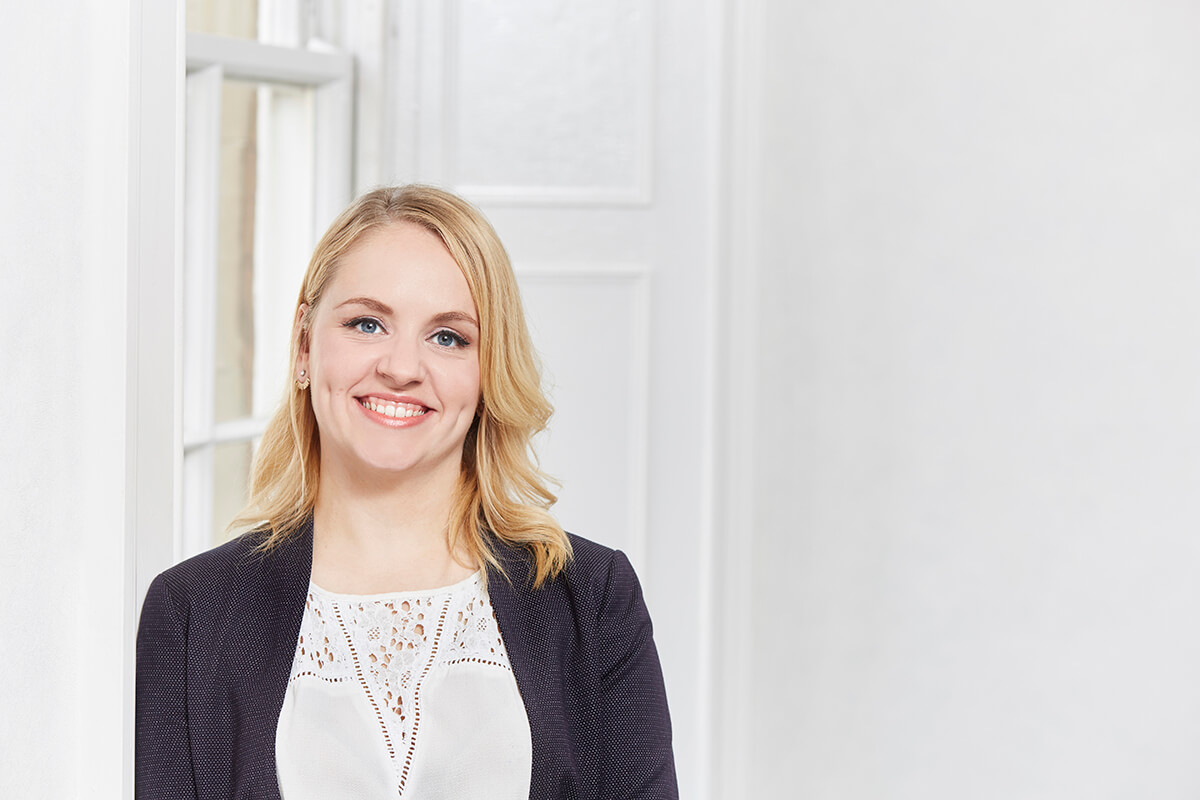 Higher Education
Posted
Anglia Ruskin University was hailed as an institution that "support[s] its region to the full" as it scooped the top prize at the Times Higher Education Awards 2023.
.
Higher Education
Posted
Emma Wilkins of Dixon Walter, led the recruitment campaign for this key appointment. It follows successful academic leadership appointments elsewhere for the University. Emma has taken much time to understand the institution and provide key advice on how to market the opportunities to ensure the best talent is found.
Higher Education
Posted
Hands up who's ready for half term! Phew what a busy start to the academic year it's been. At Dixon Walter, we've been busy working on some fantastic appointments with existing clients and new. Thank you to all those who continue to support us.