Movers and Shakers May 2021
Posted 28th May 2021
There have been some notable appointments across the sector in May. Take a look at our summary of this month's key appointments. Good luck to all those embarking on new opportunities!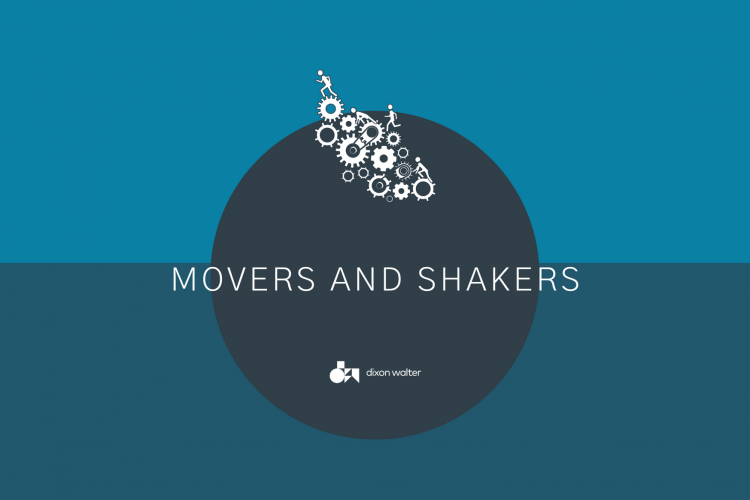 Sage has named former Pocket Living Director, Lucian Smithers as its first ever Chief Customer Officer. Smithers, who spent six years at Pocket Living as the Director of Sales and Marketing will to look to improve customer communications, digital services and engagement within his new role. Prior to joining Pocket Living, Mr Smithers worked at BSkyB for eight years, where he was Director of Marketing in the content division and was responsible for the brand and digital customer management experience.
Rose Bean has been appointed to the newly created role of Director of Assets and Sustainability at Abri, which was formed last year following the merger between Radian and Yarlington. Before taking up this new executive role, Ms Bean served as Abri's Director of Asset Management and Regeneration. She first worked in Abri's customer contact centre before becoming a trainee surveyor and has held several roles within the housing association's asset management department. In addition to her role at Abri, Ms Bean served on the board of 1625 Independent People, a charity that supports young people who are homeless or at risk of losing their home. As director of assets and sustainability, Ms Bean will be responsible for steering Abri towards its goal of becoming net zero by 2050, in line with the UK government's commitment. The appointment follows the creation of the Greener Futures Partnership, a collaboration between Abri and four other major housing associations that plans to work together to improve the energy efficiency of their homes.
Additionally, Abri has welcomed six new members as part of a board refresh. The newly appointed board members will begin in August and include Dr Mary-Kathryn Adams, former Deputy Chief Executive of HACT, and Barry Greyling, Corporate Finance Director at Platform Housing Group, who will become a member of the treasury and audit and risk committees at Abri. Other appointments include Kat Thorne, Director of Sustainability at King's College London, and Niresh Rajah, Head of Data at Grant Thornton. Mr Rajah is also a Non-Executive Director at Notting Hill Genesis. Jocelyn McConnachie, currently Deputy Chair of the Customer Engagement Group at Western Power Distribution, and Lou Taylor, who has more than 20 years' experience in media and advertising, make up the remainder of the appointees. Four of the new members will take on non-executive roles on the board, while Ms Thorne, who has been described as a 'next-generation board director', and Mr Greyling will join as co-optees.
Gateway Housing Association has recruited Kate Franklin as its new Chief Executive. Ms Franklin will take up the role in August following the departure of Kate Dodsworth, who has been selected as the first Director of Consumer Regulation at the Regulator of Social Housing (RSH). Ms Franklin joins the 2,900-home landlord from Essex-based CHP, where she is currently Chief Operating Officer. Ms Franklin started in the housing sector in 2008 and has 12 years of executive leadership experience, having worked at Hyde, One Housing and North Hertfordshire Homes (now Settle). She is currently serving as a Non-Executive Director at MHS Homes.
Jo Armstrong will replace Alastair MacNish as Chair of Wheatley Group, after he announced plans in February to step down from his position following a six-year stint. Ms Armstrong, an independent business economist, has been a member of Wheatley's board since 2015 and is Chair of the group's development committee. In addition to her role at Wheatley, Ms Armstrong is a panel member of the Competition and Markets Authority, a member of the Water Industry Commission for Scotland, Chair of Hub West Scotland and a member of the IoD Scotland's Advisory Board. She previously chaired Ofgem's expert panel for its Electricity Network Innovation Fund, was a budget advisor to two Scottish parliamentary committees, an honorary professor of public policy at University of Glasgow and is a former chair of ENABLE Scotland. Ms Armstrong will take over from Mr MacNish when he retires at the group annual general meeting in September.
Citizen has announced Madeleine Nelson as its new Chief Operating Officer. Nelson started her career in housing in tenant empowerment before moving to Manchester City Council where she delivered the council's housing strategy and some of the most challenging regeneration initiatives across the city. Nelson's latest role was as Executive Director of Growth and Assets at Plus Dane Housing. She has held executive director positions over the last eight years and managed all operational services – including customer services, repairs, housing management, supported housing and asset management Nelson will take up her new role on 1 July.
Steve Slater is to become the CEO of Cheltenham Borough Homes (CBH), having received the full backing of both the board and Cheltenham Borough Council (CBC). Slater took up the role as Interim CEO in August 2020, following the departure of the former CEO, Paul Stephenson. He previously served as Executive Director of Finance and Resources, joining CBH in 2012. During his time as interim CEO, Slater has led the organisation through the COVID-19 pandemic, supporting colleagues to manage their work-life balance while adapting services to be delivered remotely to stay connected with communities and individuals. Slater says he is a true supporter of CBC's vision to create a town where everyone thrives and is passionate about supporting communities and providing services that are reflective of the needs of those who live in them.
Iona Taylor will join Almond Housing as Director of Asset Management. Following a competitive recruitment process, the Association welcomed Iona to the team this month. Iona brings a wealth of knowledge and expertise to this role, having previously worked as asset planning manager at Link Group and, prior to that, spent many years as property services manager at Thenue Housing Association. Iona will oversee repairs and maintenance, capital projects and development at Almond.
That's all for now. Good luck to all those embarking on new challenges! We'll see you next month for another round of Movers & Shakers.
If you would like to chat to our team about an opportunity you may need help with, or perhaps you are seeking your next challenge please contact us on 0191 500 5500 / info@dixonwalter.co.uk.
Posted by Rebecca Kinghorn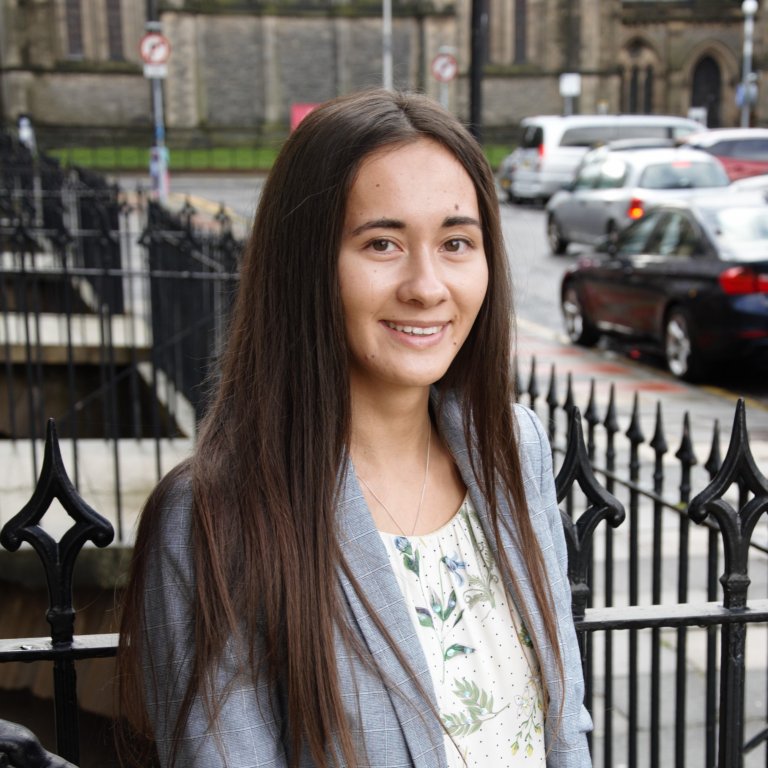 Higher Education
Posted
Anglia Ruskin University was hailed as an institution that "support[s] its region to the full" as it scooped the top prize at the Times Higher Education Awards 2023.
.
Higher Education
Posted
Emma Wilkins of Dixon Walter, led the recruitment campaign for this key appointment. It follows successful academic leadership appointments elsewhere for the University. Emma has taken much time to understand the institution and provide key advice on how to market the opportunities to ensure the best talent is found.
Higher Education
Posted
Hands up who's ready for half term! Phew what a busy start to the academic year it's been. At Dixon Walter, we've been busy working on some fantastic appointments with existing clients and new. Thank you to all those who continue to support us.