Movers and Shakers July 2021
Posted 30th July 2021
July has flown in, it's hard to believe it's already August. Keep track of the advances in the sector this month with our latest Movers and Shakers round-up. Good luck to all those embarking on new challenges!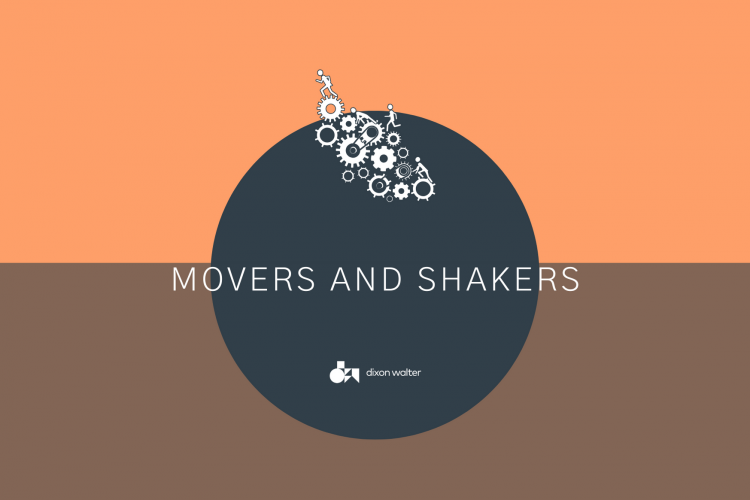 Dixon Walter are pleased to have supported the appointment of Daniel Lawrence to the role of Director of IT at the University of Liverpool. Previously Daniel was the Director of IT Services at the University of Birmingham.
The University of Lincoln has appointed Professor Neal Juster as their new Vice Chancellor. He will succeed Mary Stuart as the new VC later this year. Professor Juster joins Lincoln from the University of Glasgow where he is currently deputy vice chancellor and senior vice principal.
Heidi Fraser-Krauss has been appointed as the new chief executive of Jisc, the organisation charged with maintaining and providing digital services for colleges, universities and research centres. Fraser-Krauss, a graduate of the University of Glasgow, joined the University of Sheffield as executive director of corporate and information services last August and before then deputy registrar and director of corporate and information services at the University of York.
The University of Sussex has strengthened its senior management team with two key appointments. Professor David Maguire has been appointed as interim Vice-Chancellor and Kay Jones joins Sussex as their first Director of University Operations and Strategic Planning. Professor Maguire will lead the University after the departure of Adam Tickell, who is stepping down later this year, until a permanent successor is in post. He was Vice-Chancellor of the University of Greenwich until 2019 and was interim Vice-Chancellor of the University of Dundee in 2020. He is a member of the Higher Education Policy Institute (HEPI) board and former Chair of Jisc. Kay Jones joins Sussex from City, University of London after 11 years of service, where she has held a number of roles, most recently Director of the Strategy Performance and Planning Unit after setting up the Change Support Unit.
The University of Southampton has appointed Wendy Appleby as their new Vice-President (Operations). Wendy, who is currently Registrar and Head of Student and Registry Services & Secretary to Council at University College London, will assume the responsibilities previously held by the role of Chief Operating Officer. Wendy will start at Southampton on 4 October 2021.
Alicen Nickson has been appointed as the new Director of Research and Innovation at Cranfield University. She will take up her role in October 2021. Alicen will be joining Cranfield from Royal Holloway University, where she is currently Director of Research and Innovation.
UCL's School of Management has appointed Professor Davide Ravasi as their new Director. He assumed command of the school earlier this month. Previously Davide was the School's Head of Strategy and Entrepreneurship.
Dr Cassie Wilson has been appointed as Pro-Vice-Chancellor (Student Experience) at the University of Bath, a role she takes up on 1 August 2021 following approval by Council with the support of Senate. Dr Wilson has been Vice-President (Student Experience) at the University of Bath since September 2019, taking on leadership of a wide programme of student experience priorities, including student support, engagement and employability. The University of Bath has also appointed Professor Sarah Hainsworth OBE FREng as Pro-Vice-Chancellor (Research). She will begin her new role on December 1st, 2021, following approval by Council with the support of Senate. She will join Bath from Aston University where she is currently Pro-Vice-Chancellor and Executive Dean leading the College of Engineering and Physical Sciences.
The University of Leeds has appointed Jennifer Sewel as their next Secretary. Jennifer will join in January 2022 from Durham University, where she is currently University Secretary. She is a member of the Association of Heads of University Administration and has served as a member of a number of charity boards.
Swansea University has announced the appointment of Niamh Lamond as Interim Registrar and Chief Operating Officer. Niamh will work with the university until February 2022. She has extensive experience within the Higher Education sector, having most recently worked as Chief Operating Officer at Ulster University.
Professor Damien Page is to become the Dean of the Faculty of Education, Health and Wellbeing at the University of Wolverhampton. He will join the University in August. Professor Page is currently Dean of Carnegie School of Education at Leeds Beckett University. Along with Damien, Professor David Proverbs has been appointed as the Dean of the Faculty of Science and Engineering. He will also be joining the University in August. Professor Proverbs was until recently Associate Dean International at Birmingham City University and has over 25 years of experience in higher education, having held strategic leadership roles in three modern universities.
UAL has appointed Chris Condron as Chief Digital Officer. Chris joins UAL from his role as Director of Digital Products at the BBC, where he was responsible for the product strategy, development and delivery of six of the BBC's eight digital services – News, Sport, Education (including the BBC's hugely successful curriculum education service BBC Bitesize), BBC Home, Children's and Weather.
The University of the Highlands and Islands has appointed Dr Nicola Carey as the new leader for its department of nursing and midwifery. Dr Carey, who will take up the role of head of the department of nursing and midwifery in the autumn, is currently lead for the long-term conditions and ageing cluster within the School of Health Sciences at the University of Surrey. Along with Dr Carey, the university has appointed Professor Brian Williams as the new leader for its school of health, social care and life sciences. Brian will take on the new role in November. He is currently head of health and social care sciences at Edinburgh Napier University.
Professor Anne Ferguson-Smith has been appointed Pro-Vice-Chancellor for Research at the University of Cambridge. It is a 3-year tenure, which begins 1st January 2022. The Fellow of Darwin College has been Acting PVC for Research since 1 January this year, having taken on the role after the sudden death of Chris Abell in October 2020.
The University of Cambridgehas also appointed Andi Hudson as its next permanent Director of HR. Andi has been Interim Director of HR since February 2020, just before the pandemic struck. Since then, with Professor Eilis Ferran, she has shaped the University's approach to the very many staff-related issues we have faced as a result of COVID.
Yekemi Otaru has been appointed as the Chancellor of the University of West Scotland. She will formally take up her new role at UWS on the first of September, succeeding Dame Elish Angiolini. Ms Otaru holds four degrees, including in chemical engineering and an MBA, and has considerable industrial experience in engineering and marketing.
The University of Oxford has appointed Rosalind Ventris as their new Director of Musical Performance and Performance Studies, Faculty of Music. She takes up the position from Dr Peter Collyer who served as Interim Director of Performance for the 2020-21 academic year.
Professor Claire Langhamer, currently Professor of Modern British History at the University of Sussex, has been appointed as Director of the UK's national centre for history, the University of London's (UoL) Institute of Historical Research (IHR).
Professor Marsha Meskimmon has been reappointed as Director of the Institute of Advanced Studies (IAS) at Loughborough University. Initially appointed in August 2018, Professor Marsha Meskimmon will remain in her role as Director of the Institute of Advanced Studies (IAS) for a second 3-year term.
That's all for now. We'll see you next month for another round of Movers & Shakers.
If you would like to chat to our team about an opportunity you may need help with, or perhaps you are seeking your next challenge please contact us on 0191 500 5500 / info@dixonwalter.co.uk.
Posted by Rebecca Kinghorn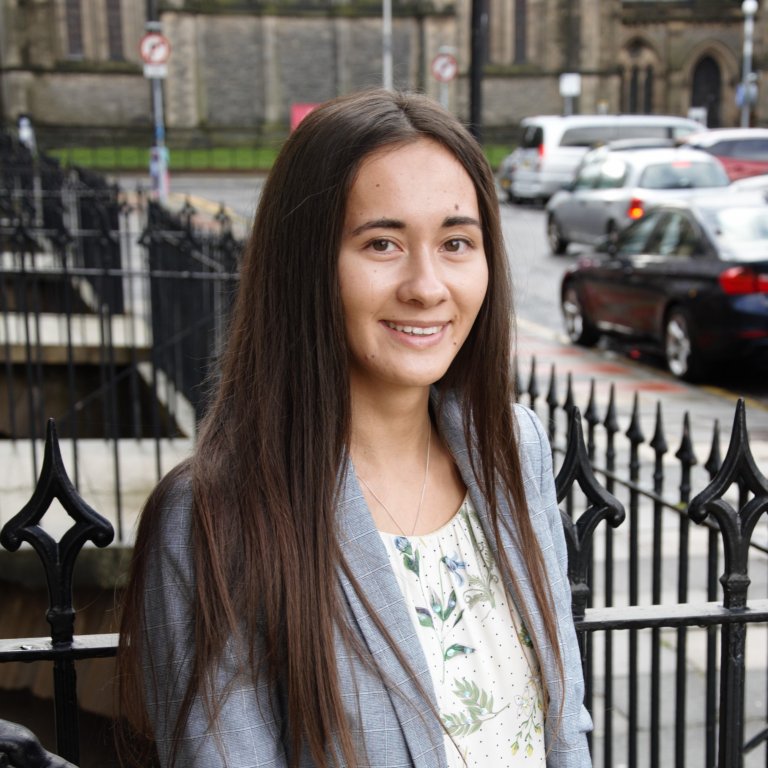 Higher Education
Posted
Anglia Ruskin University was hailed as an institution that "support[s] its region to the full" as it scooped the top prize at the Times Higher Education Awards 2023.
.
Higher Education
Posted
Emma Wilkins of Dixon Walter, led the recruitment campaign for this key appointment. It follows successful academic leadership appointments elsewhere for the University. Emma has taken much time to understand the institution and provide key advice on how to market the opportunities to ensure the best talent is found.
Higher Education
Posted
Hands up who's ready for half term! Phew what a busy start to the academic year it's been. At Dixon Walter, we've been busy working on some fantastic appointments with existing clients and new. Thank you to all those who continue to support us.