Movers and Shakers August 2021
Posted 31st August 2021
As August slips away and we say goodbye to summer, we take a look back at the key appointments across the sector this month. Good luck to all those embarking on new opportunities!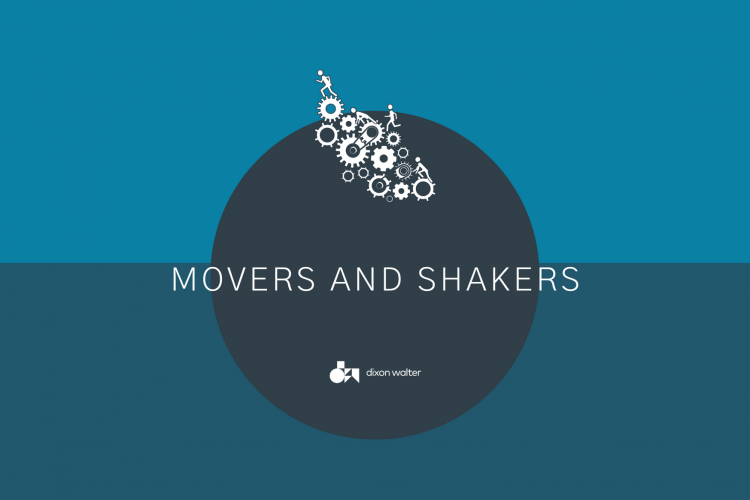 Catalyst has appointed David Wakeford to be Project Director for St Ann's New Neighbourhood in Haringey. David is a chartered surveyor with 15 years' experience in the London development market. He joins from Transport for London where he led on several major development projects. In his new role, David will lead on all aspects of St Ann's New Neighbourhood and is currently leading on the planning application work and helping the team consult with the local community. David will report into Richard Smith, Managing Director for New Homes (London) and he will work alongside the London leadership team.
Additionally, Catalyst has also welcomed Amanda Gonsalves as its new Executive Director of People and Culture. Gonsalves joins the housing association following permanent and interim positions in the housing and social care sectors. She has extensive experience working for housing associations in senior leadership roles, having previously held the positions of Director of People and Organisational Development at Anchor Hanover Group, Executive Director of HR at Aldwyck Housing Group, Director of People and OD at Guinness Partnership, and also Group Director of HR for Sanctuary Group. Gonsalves joins Catalyst on a 12-month fixed contract and takes over from Judith Foss, who retired from her role in July.
Anita Khan will join Tower Hamlets Community Housing (THCH) as the new Chief Executive. She will take up the role at THCH at the end of the year after completing her role at Hertfordshire-based landlord Settle where she is currently Executive Director of Customer Services. Ms Khan brings 10 years' experience to the role, with previous appointments at a number of social landlords, including Buckinghamshire Council and Shepherds Bush Housing Group. She began her career at community-based youth charity organisations, setting up a youth branch of the London-based Karima Foundation after it was established as a charity.
Yomi Okunola has joined Notting Hill Genisis as its new Chief Financial Officer, replacing Paul Phillips, who is stepping down. Okunola joins Notting Hill Genesis from Network Rail, where he has served as Capital Finance Director for the southern region since 2015. Before that, he served as UK Finance Director at Greystar and IVG UK, the former owner of the Gherkin, both developers and managers of real estate. During his career, Okunola has held a variety of senior finance and strategic roles at UBS, Patron Capital, and developer Argent. He is ACA and ACCA qualified and also chair of a registered charity that promotes Christian education and the alleviation of poverty. Okunola is set to start his new role at the end of the month.
Together Housing has appointed Kevin Ruth as its new Chief Executive. Mr Ruth is currently Deputy Chief Executive, with his role involving managing the operational side of the group including investment in maintaining the association's current housing stock. Prior to this, Mr Ruth was formerly the Finance Director at Twin Valley Homes when it was established in 2001. He will replace Steve Close, who is due to retire.
Longhurst Group has recruited Jenny Brown as the housing association's new Chair. Ms Brown will succeed current Chair Bob Wilson after he steps down in early 2022, having joined Longhurst's board in July 2019. Ms Brown has spent 20 years at Grant Thornton and most recently served as a Director at Altair Consultancy. Ms Brown has also been Vice-Chair at Arhag Housing Association and a co-opted member of the audit committee at Sheffield Hallam University. She has also worked at the Regulator of Social Housing as part of its enforcement team.
Sara Sheard has been named Executive Director of People at Bradford-based housing association Incommunities. Sara joins from learning disability charity Mencap where she most recently held the role of Deputy People Director following positions as Head of Organisational Development and Acting Head of Human Resources (HR). She has extensive experience in culture and strategy, employee engagement and performance management. As Executive Director of People at Incommunities, Sara will hold responsibility for the People directorate which encompasses HR, organisational development, talent management, learning and development, communications, reward and recognition, change management and employee relations. Sara joins Incommunities on 1 November.
Clanmil Housing Group has appointed Carol McTaggart as its Chief Executive designate. Ms McTaggart is currently Group Director of Dvelopment at Clanmil, having joined the association over 30 years ago. She worked her way up through the organisation to become Development Lead in 1997. Since then, Clanmil's development programme's stock has grown from 945 homes to more than 5,500. She will take up the role near the end of the year, when incumbent Clare McCarty retires after 37 years at Clanmil.
Lesley-Anne Junner has been named as the new Head of Finance (corporate & IT services) at Thenue Group. Ms Junner, who has ICAS accountancy and LLB legal qualifications trained with globally renowned KPMG, and has gone on to become a highly-respected Finance Director within the housing association sector. She held wider strategic responsibility during a period with the SFHA and more recently at Linstone Housing Association in Renfrewshire. Ms Junner will take up her new role in mid-September, following the retirement of long-serving Finance Chief John Russell.
Lochalsh & Skye Housing Association has announced the appointment of Neil Clapperton as its new Chief Executive following the imminent departure of its current Chief Executive Lachie MacDonald after 35 years' service. Mr Clapperton brings a wealth of career experience over many years and most recently from his eight years as Chief Executive at Grampian Housing Association.
That's all for now. Good luck to all those embarking on new challenges! We'll see you next month for another round of Movers & Shakers.
If you would like to chat to our team about an opportunity you may need help with, or perhaps you are seeking your next challenge please contact us on 0191 500 5500 / info@dixonwalter.co.uk.
Posted by Rebecca Kinghorn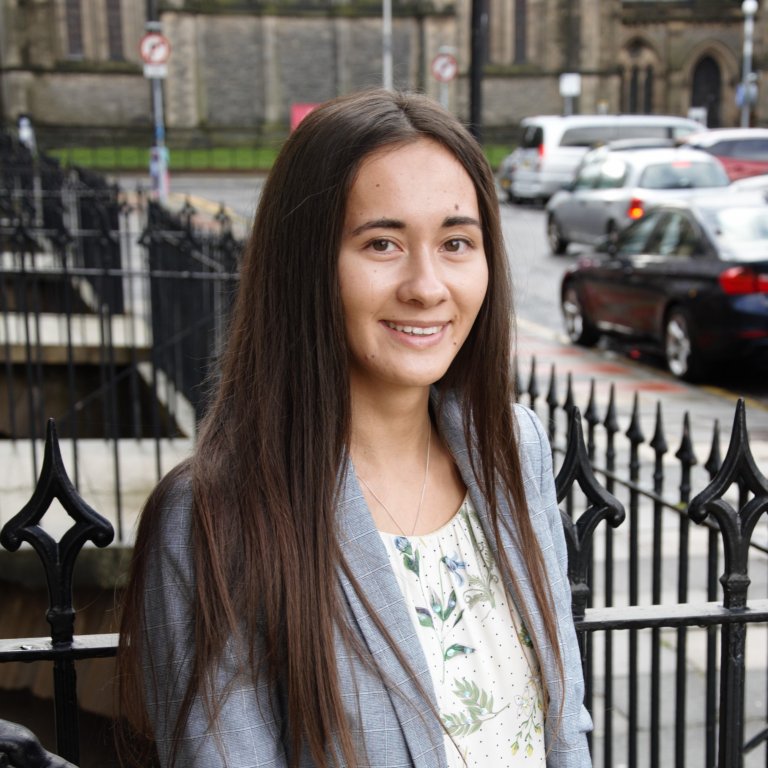 Higher Education
Posted
Emma Wilkins of Dixon Walter, led the recruitment campaign for this key appointment. It follows successful academic leadership appointments elsewhere for the University. Emma has taken much time to understand the institution and provide key advice on how to market the opportunities to ensure the best talent is found.
Higher Education
Posted
Hands up who's ready for half term! Phew what a busy start to the academic year it's been. At Dixon Walter, we've been busy working on some fantastic appointments with existing clients and new. Thank you to all those who continue to support us.
Higher Education
Posted
The theme this year, Take Action Make Impact, centres around the idea that we are all trying to reach effective, positive and sustainable impact through inclusion action for all those we work with and for ourselves. That is the ultimate aim of inclusion and diversity and why it's so important to continue striving for truly inclusive workplaces – to create equity and equality impact for all.