Movers and Shakers November 2021
Posted 30th November 2021
With the festive season almost upon us, let's take a look at who's moving. Best wishes and congratulations to all those who are embarking on new adventures!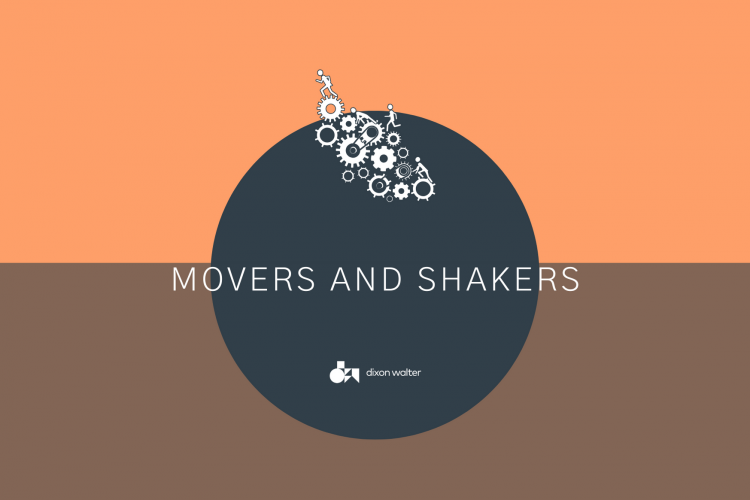 The University of Law has announced the appointment of Professor Craig Mahoney as its new Vice-Chancellor and Chief Executive Officer. With a successful career in education spanning over 30 years, Professor Mahoney joins ULaw from the University of the West of Scotland, where he has been their Principal and Vice-Chancellor for 8 years. Professor Mahoney will join the ULaw Executive Board early next year and be responsible for the academic, operational and commercial leadership of the University.
Dr Shaid Mahmood has been appointed as the first Pro-Vice-Chancellor (Equality, Diversity and Inclusion (EDI)) at Durham University. Dr Mahmood will be at the heart of leading, evolving and driving forward Durham's EDI agenda and will take up the newly created position in February 2022. He is currently Chief Officer for Transformation and Change at Leeds City Council.
The University of Strathclyde has appointed Gillian Docherty OBE as its new Chief Commercial Officer. Currently Chief Executive of The Data Lab, Gillian will join the University in February. Gillian has been Chief Executive of The Data Lab for the past six years, an Innovation Centre with a mission to help Scotland maximise value from data and AI through collaboration, building skills and growing talent, and strengthening the thriving data science community.
Fraser Muir has been appointed as Global Director of Information Services at Heriot-Watt University. Fraser joined Heriot-Watt earlier this month from the University of Edinburgh where he served as CIO for the College of Arts, Humanities and Social Sciences.
Nicola Blackwood, Chair of Genomics England and former Minister for Innovation in the Department of Health and Social Care, has been announced as the new Chair of Oxford University Innovation (OUI), the research commercialisation arm of Oxford University. Baroness Blackwood joins OUI at a time of record growth for the Oxford innovation cluster.
Professor Martin Hogg has been named head of NUI Galway School of Law. Professor Hogg joined NUI Galway earlier this month from the University of Edinburgh, where he has served as head of school and dean of law since 2017.
Professor Melaine Coward has been appointed to the new position of Deputy Dean of the Faculty of Health and Medical Science (FHMS) at the University of Surrey. Melaine is the current Head of School for Health Sciences and has worked in a variety of roles at the University of Surrey since 2001.
The Governing Body of Regent's Park College, University of Oxford, has announced that Jennifer Crook is to become its next Principal. The appointment follows the recent retirement of the Revd Dr Robert Ellis, and Jennifer will take up the post in the spring of 2022. Jennifer is Director of Operations at the House of Commons where she has led a number of high-profile campaigns across Parliament and both Houses.
Tom Brimelow has been appointed Director of Music at King's College and King's Hall School, Taunton. He joins from Exeter School, where he was Assistant Director of Music. After studying music at the University of Edinburgh, he started his teaching career at Gordano School, in Portishead, before moving to Sherborne School, where he taught music and music technology.
The University of Birmingham has appointed Chris Millward as Professor of Practice in Education Policy. He joins the University to help drive forward advancements in the study and promotion of inclusive education, with a particular focus on educational transitions across the life course. Chris will be taking up the post in January 2022 as he stands down from the Office for Students (OfS) Director role.
Shannon Caldwell has been appointed as Director of Operations in the Faculty of Engineering and Physical Sciences (EPS) at Queen's University Belfast. Shannon, who has been acting as Director of Operations in the Faculty since April 2020, brings a wide range of experience and expertise to this important leadership role.
Paul Boustead will be joining the University of Leeds in February 2022 as their inaugural Director of People and Culture. Currently Executive Director of People and Organisational Effectiveness at Lancaster University, Paul's appointment will see him play a leading role in developing and implementing people and organisational development strategies, while also ensuring the University realises a significant culture shift to become an organisation characterised by its inclusivity, collaboration and respect.
The University of Leeds has also appointed three new Deans in the areas of online education, professional learning and digital transformation. Dr Margaret Korosec and Dr K Holly Shiflett will jointly take up the position of Dean: Online Education and Professional Learning, while Professor Arunangsu Chatterjee has been appointed Dean: Digital Transformation. They will take up their posts in January 2022. Dr Korosec joins from the University of Derby, where she is currently Head of Digital and Enterprise Learning Solutions. Dr Shiflett joins from FutureLearn, where she is currently Director of Partnerships. Professor Chatterjee joins from the University of Plymouth, where he is currently Associate Professor of Digital Health & Education and Head of Digital Education.
A Leeds alumnus has been appointed as the next Pro-Chancellor of the University. A lawyer by background, with a strong track record in leadership in education and social mobility issues, Alastair Da Costa will assume the role of Pro-Chancellor and Chair of the Council from 1 August 2022 for an initial period of three years. Alastair has a career spanning law, education, not-for-profit and professional services.
A long-serving University of Stirling professor has been appointed Head of its world-leading Institute of Aquaculture. Evolutionary biologist and immunologist Professor Simon MacKenzie, who has worked at the Institute of Aquaculture (IoA) since 2013, will take over from Professor Selina Stead on January 1.
Andrew Casselden has been appointed as the new Director of Estates for the University of Reading. He will be replacing Janis Pich, who is due to retire at the end of this year. Andrew joins the university on 1 February 2022 from the University of Bristol where he has served as Head of Capital Development for the past six years.
ICAS has appointed Gail Boag as Executive Director, Learning. Gail joins ICAS from her current role as Dean of the Business School at Edinburgh Napier University and brings with her a wealth of experience which will help guide and deliver ICAS' learning transformation programme.
The University of the Highlands and Islands (UHI) has appointed Vicki Nairn as Vice-Principal Operations. Vicki joins the UHI from Robert Gordon University where she is currently Vice-Principal Corporate Operations, leading the development, delivery and implementation of corporate, financial, commercial and resource strategies.
Alistair Jarvis has been appointed as the University of London's new Pro Vice-Chancellor of Partnerships and Governance. Alistair was appointed Chief Executive of Universities UK in 2017. He has been a member of the senior management team at UUK since 2013, previously as Deputy Chief Executive and Director of External Relations. Alistair will continue in his role at UUK during his notice period and will join the University of London in June 2022.
The Royal Veterinary College (RVC) has announced that Professor Oliver Pybus has been appointed to the position of Vice Principal for Research and Innovation and will be taking up the role on 1st March 2022. Professor Pybus joins the RVC from the University of Oxford where he has had a distinguished career as Professor of Evolution and Infectious Disease at the Department for Zoology, as well as Professorial Fellow of New College, Oxford. He is also Co-Director of the Oxford Martin School Programme for Pandemic Genomics and Chief Editor of the journal, Virus Evolution.
Aston University has appointed Professor Stephen Garrett as Pro-Vice-Chancellor and Executive Dean of the College of Engineering and Physical Sciences to succeed Professor Sarah Hainsworth who leaves the University at the end of November. Professor Garrett joins Aston University from the University of Leicester, where he is currently Head of the School of Engineering. Professor Garrett will take up his post in spring 2022. Until then, Professor Tony Clark will serve as Interim Executive Dean.
Mark Power confirmed as Vice-Chancellor and Chief Executive of Liverpool John Moores University. Mark has held significant roles at every level within the university during his career with LJMU and has become a specialist in higher education management. Most recently he has been Registrar and Chief Operating Officer and led the university's response to the pandemic.
The University of Kent has appointed Professor Juliette Pattinson as their new Director of the Division for Arts and Humanities. Juliette, who is a Professor in the School of History, is currently the Deputy Director (People) in the Division and an AdvanceHE Chair for Athena Swan. She replaces Professor Simon Kirchin who will stand down at the end of the year.



That's all for now. We'll see you next month for another round of Movers & Shakers.
If you would like to chat to our team about an opportunity you may need help with, or perhaps you are seeking your next challenge please contact us on 0191 500 5500 / info@dixonwalter.co.uk.
Posted by Sarah Walker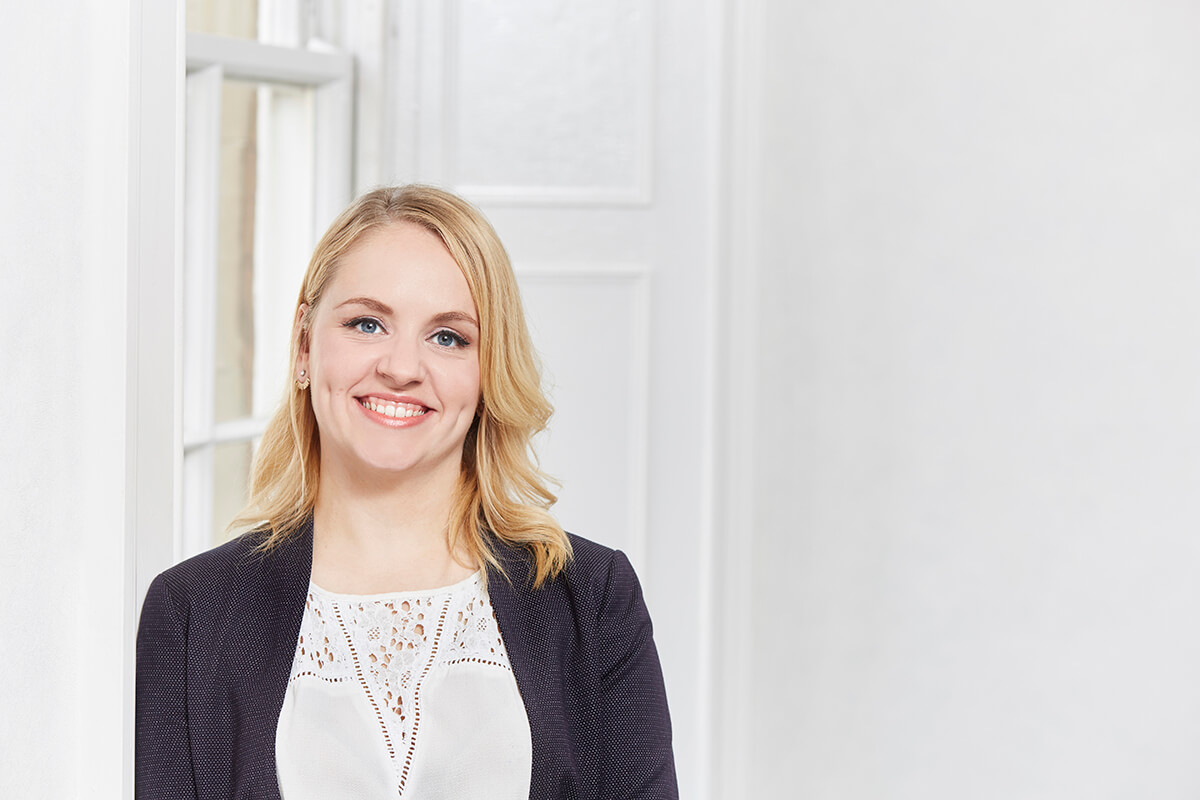 Higher Education
Posted
Emma Wilkins of Dixon Walter, led the recruitment campaign for this key appointment. It follows successful academic leadership appointments elsewhere for the University. Emma has taken much time to understand the institution and provide key advice on how to market the opportunities to ensure the best talent is found.
Higher Education
Posted
Hands up who's ready for half term! Phew what a busy start to the academic year it's been. At Dixon Walter, we've been busy working on some fantastic appointments with existing clients and new. Thank you to all those who continue to support us.
Higher Education
Posted
The theme this year, Take Action Make Impact, centres around the idea that we are all trying to reach effective, positive and sustainable impact through inclusion action for all those we work with and for ourselves. That is the ultimate aim of inclusion and diversity and why it's so important to continue striving for truly inclusive workplaces – to create equity and equality impact for all.