Movers and Shakers November 2021
Posted 30th November 2021
There have been some notable appointments across the sector in November. Take a look at our summary of this month's key appointments. Good luck to all those embarking on new opportunities!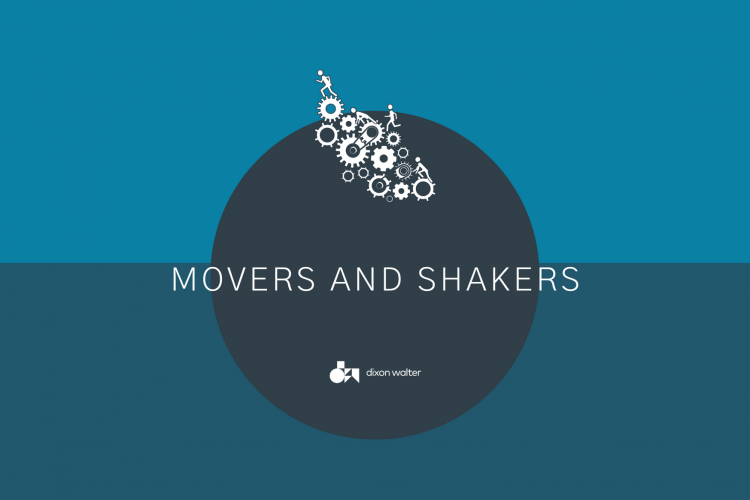 Liverpool-based housing association Cobalt Housing has announced the election of Stephen Kinsella as Chair of the board. Mr Kinsella, who is currently Chief Land and Development Officer at Homes England is due to step down from his role next year to become Group Major Projects Director at Barratt Developments. Projects overseen by Mr Kinsella include regeneration schemes at York Central and Bristol Temple Meads train stations. He also served on the Future Homes Task Force and a number of government and industry steering groups. He will take over from Kieran Timmins, who has served as the housing association's (HA) Chair since 2018.
Jonathan Higgs, Chief Executive of Surrey-based Raven Housing Trust for the past 11 years, has been named as a Non-Executive Director at Two Rivers Housing. The group is aiming to deliver 1,000 new homes between 2018 and 2028 and John will support the group as it moves towards net zero carbon. He will remain Chief Executive of Raven Housing Trust while on the board at Two Rivers. Higgs has a wealth of experience in the social housing sector including as Chief Executive at Oxford Citizens Housing Association and Managing Director of Home South at Home Group. He has replaced John Bloxsom on Two Rivers' board, who retired as its Vice-Chair in September.
Lister Housing Co-operative has welcomed John Rankin as its new Chief Executive due to the imminent retirement of its current Director Alistair Cant. Mr Rankin joins with a wealth of social housing experience, most recently as Head of Business Support within Viewpoint Housing Association. Prior to that he had been Head of Quality and Compliance at Ark Housing Association. He is a qualified solicitor and also a local resident, and thus offers the perfect match of appropriate skills, neighbourhood knowledge and enthusiasm that Lister needs.
Suki Jandu has joined Anchor as Executive Director for Housing Services, the older-people's care specialist has announced. Mr Jandu joins Anchor from Futures Housing Group, where he has been Director of Customer Experience and Assets since 2017. Prior to that he worked as a Director of Housing Services for Clarion Housing Group's central region. Mr Jandu also became an audit committee member at Riverside earlier this year.
Ongo has appointed Dawn Hill as its new Head of Landlord Services to deliver on its goal of providing a quality service to residents. Hill comes from outside the housing sector, with a background in various operational roles and experience in leading large transformation projects. Working at BT for 23 years, her role involved embedding change across operational teams and fulfilling her passion of coaching, developing, and leading a successful workforce. Hill has replaced John Lawrence who retired earlier this year after nine years at Ongo.
Worcestershire-based Bromsgrove District Housing Trust (BDHT) has appointed Graeme Anderson as its new Chief Executive. The appointment follows Mark Robertson's retirement after three years in the role. Mr Anderson, who is currently Director of Housing and Communities at the landlord, has more than 20 years of experience in the social housing sector and is a member of the Chartered Institute of Housing. In addition to his new role, he is Chair of the Bromsgrove Partnership and Vice-Chair of the North Worcestershire Serious and Organised Crime Forum.
Mark Lowe is to become the new Interim Director of Sustainability at ForHousing. Mark previously served as Director of Assets at ForHousing and has been with the landlord for over 20 years. His new role will be key to helping ForHousing reduce carbon emissions and play its part in the country reaching net-zero targets by 2050. He will ensure all existing ForHousing homes meet EPC Band C by 2030 and will contribute to the design of new-build developments so that they are fit for the future and carbon zero by 2028.
Orbit Group has welcomed John Wrighthouse to the position of Group People Director. Wrighthouse joins Orbit following more than 30 years working with FTSE100 and 250 businesses and regulated organisations, both in the UK and internationally. Previous roles have included Shell Energy Retail (formerly First Utility), Homeserve, Clinton Cards and Nationwide Building Society, where he successfully steered the organisation to the top position in the prestigious Sunday Times 100 Best Companies to Work For list. For the last 10 years, Wrighthouse served as a Non-Executive Director and Chair of the remuneration committee for The Guide Dogs for the Blind Association.
Andy Hulme has been named as the new Chief Executive of Hyde Group after former boss Peter Denton left to lead Homes England in the summer. Mr Hulme is currently Global Managing Director of real estate at Lloyds Banking Group and is also on the board of the Housing Growth Partnership, a social impact investor backed by Lloyds and Homes England. Before joining Lloyds, he held a number of senior roles at the Royal Bank of Scotland, NatWest and retail giant Tesco, where he was Head of Commercial Development. He will take over in early 2022.
Aberdeen Cyrenians has announced that its Interim Chief Executive, Chris Bennett-Taylor has been appointed to the role on a permanent basis. Mr Bennett-Taylor was appointed Interim Chief Executive in July following the departure of Mike Burns and was previously the organisation's Head of Corporate and Business Services.
Greg Reed, former Bank of America Executive, will be joining Places for People as its new Group Chief Executive. Mr Reed spent 13 years working for Bank of America, which included stints as Chief Marketing Officer for Bank of America Europe Card Services and President of MBNA UK Card. He joined Homeserve UK in 2012 and became UK Chief of the emergency home repair business in 2017. Mr Reed was also a Non-Executive Director of Clarion Housing Group and Chair of Clarion Futures, the group's charitable foundation, until recently. He resigned from both positions to join Places for People. Mr Reed will take up the role on 1 December and replaces the long-serving David Cowans.
L&Q has appointed Trafford Housing Trust's (THT) former Executive Director of Customer Operations as its new director of Housing Management. Sharon Burns, who has been with THT since 2006, will start the newly created role on 1 December, overseeing L&Q's improvement plans for the housing management team. In her new role, she will lead on the planned restructure, which will see a return to a patch-based housing management structure, with housing colleagues responsible for small groups of around 500-600 homes.
That's all for now. Good luck to all those embarking on new challenges! We'll see you next month for another round of Movers & Shakers.
If you would like to chat to our team about an opportunity you may need help with, or perhaps you are seeking your next challenge please contact us on 0191 500 5500 / info@dixonwalter.co.uk.
Posted by Rebecca Kinghorn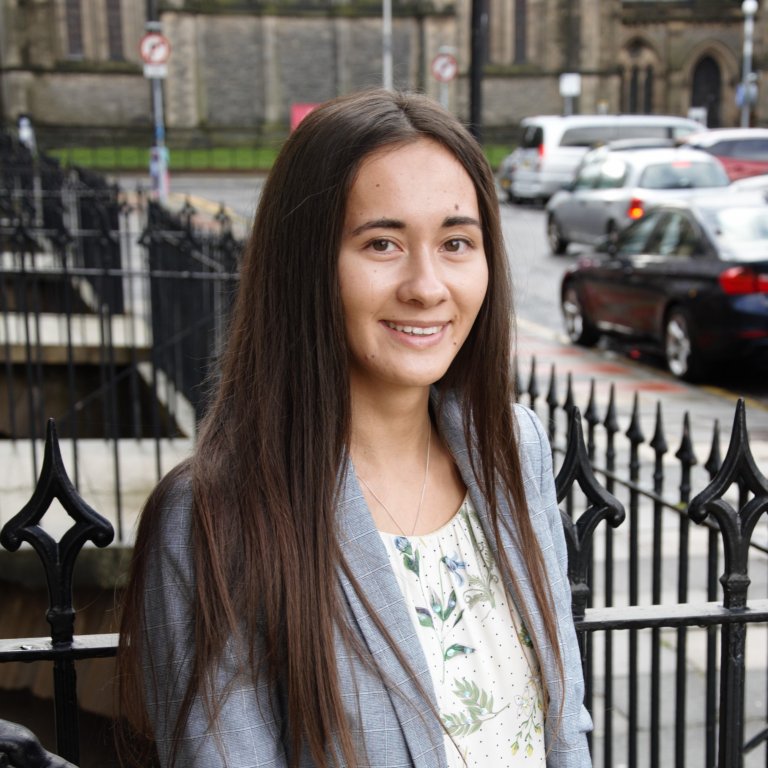 Higher Education
Posted
We may still be waiting for some consistent sunshine but things haven't slowed down any in June, with plenty of movement across the Higher Education sector. Take a look at these latest appointments in our summary of the month.
Congratulations and best wishes to all those embarking on new opportunities!
Higher Education
Posted
With exam season now well underway, May has also seen a number of significant appointments across the Higher Education sector.
Take a look at these latest movements in our summary of the month.
Congratulations and best wishes to all those embarking on new opportunities!
Higher Education
Posted
With the upcoming exam period fast approaching, it's a busy time of year throughout the Higher Education sector.
Take a look at who's moving in in our summary of the month's most notable appointments.
Congratulations and best wishes to all those embarking on new opportunities!