Movers and Shakers January 2022
Posted 31st January 2022
Another January has flown by, with plenty of new appointments to keep track of. Take a look at our summary of the month's key appointments across the sector.
Congratulations and best wishes to all those embarking on new opportunities in 2022!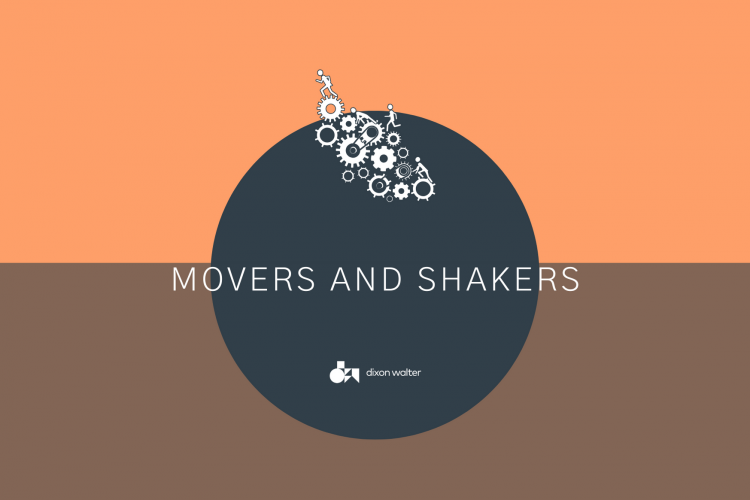 Professor Kathleen Armour, a leading expert in learning and teaching, has joined UCL as its new Vice-Provost (Education and Student Experience). Previously Pro-Vice-Chancellor (Education) at the University of Birmingham, Professor Armour has extensive experience of leadership and research in education and professional learning.
UCL has also announced that Professor Catalina Spataru has been appointed Director of UCL Energy Institute. Catalina Spataru is a Professor in Global Energy and Resources at UCL and the Founder and Head of UCL Island Laboratory, which focuses on sustainable solutions for island nations, artificial islands and coastal areas and how green and blue economy models could help improve human wellbeing and social equity, while reducing environmental risks.
The University of York has made three key appointments to its Executive Board, including two new Faculty Deans and a new Director of Technology, Estates and Facilities. Professor Karen Rowlingson has been appointed as the new Dean of the Faculty of Social Sciences, while Professor Andy Dougill has been appointed as the new Dean of the Faculty of the Sciences. Both will start their roles in May. Harvey Dowdy will join the University in April as Director of Technology, Estates and Facilities (DTEF). Professor Rowlingson joins York from the University of Birmingham where she is currently Deputy Pro-Vice-Chancellor (Engagement and Impact) and previously Deputy Head of the College of Social Sciences. Professor Andy Dougill is joining from the University of Leeds where he is currently the Dean for Global Development, having recently completed two terms at Leeds as the Executive Dean of Faculty of Environment and Head of School of Earth and Environment. Harvey Dowdy joins the University from the University of Lincoln where she holds the role of Director of Estates and Facilities.
The University of Oxford has appointed Professor Soumitra Dutta as their new Dean of Saïd Business School. Professor Dutta is currently Professor of Management at the Cornell SC Johnson College of Business at Cornell University in New York, where he was also the founding Dean. He will take up his new post as Dean of Oxford Saïd on 1 June this year.
Professor Daniel Grimley has been appointed Head of the Humanities Division at the University of Oxford. Professor Grimley is a Douglas Algar Fellow and Tutor in Music at Merton College, Oxford and a Professor of Music in the Faculty of Music. He takes up his new role immediately, having already served as Interim Head since October 2021.
Professor Rick Rylance, Director of the Institute of English Studies (IES), has been appointed the new Dean and Chief Executive of the School of Advanced Study (SAS) and Pro Vice-Chancellor for Research at the University of London. He will succeed Professor Roger Kain CBE, FBA, who has led the School for more than seven years.
Professor Deborah Gill has been appointed as the next Vice-President (Education & Student Experience) at the University of Southampton. Professor Gill joins Southampton on 1 April 2022 from University College London (UCL) where she has been their Interim Vice Provost, Education and Student Experience since April 2021.
Professor Jo Shaw has been appointed Head of School at the Edinburgh Law School. Professor Shaw has held the Salvesen Chair of European Institutions since January 2005, as well as the roles of Dean of Research of the College of Arts, Humanities and Social Sciences from 2009-2013, and Director of the Institute for Advanced Studies in the Humanities from 2014-2017. Since the departure of Professor Martin Hogg last year, Professor Shaw has been serving as interim Head of School.
Loughborough University has appointed Alexandra Owen FCA as its new Chief Financial Officer (CFO). Currently the CFO and Trustee at St Andrew's Healthcare, Alexandra has a wealth of experience in financial leadership and will join the University in April.
Sir Jonathan Van-Tam, the deputy chief medical officer (DCMO) for Health Protection in England, will re-join the University of Nottingham as a pro vice-chancellor after stepping down from his government post at the end of March. Previously a professor of health protection in Nottingham's School of Medicine, Sir Jonathan has been on secondment as one of England's DCMOs since 2017.
The University of Hull has welcomed Neil Robinson as its new Chief Operating Officer. Mr. Robinson was most recently Head of Operational Performance at the University of Melbourne in Australia.
Sheena Stewart has been appointed as University Secretary at the University of the Highlands and Islands to provide strategic advice and guidance to its governing body, the university court. She joins from Abertay University where she is currently University Secretary, having held the post for almost 10 years.
The University of Bath has appointed Professor Rajani Naidoo as Vice-President (Community & Inclusion), a role supporting the success and inclusivity of the University community. Professor Naidoo is a Professor in Higher Education Management and the Director of the International Centre for Higher Education Management in the School of Management and enters this role having also been Head of the University of Bath's Race Equality Taskforce since October 2020.
Clare Simpson has been appointed as Head of Exhibitions and Major Display Projects at The Fitzwilliam Museum, University of Cambridge. Simpson led the delivery of an ambitious exhibitions programme at Dulwich Picture Gallery before joining the Wallace Collection in 2018 as its first Head of Exhibitions and Displays, where she launched the expanded galleries and developed a transformative new offer of major temporary exhibitions and innovative displays. She begins her new position as Head of Exhibitions and Major Display Projects on the 4th April.
Rory Duncan, director of talent and skills at UK Research and Innovation (UKRI), is leaving the national research funder to join the leadership team at Sheffield Hallam University full time. Duncan joined UKRI in October 2019 and will now become the university's new Pro-Vice-Chancellor for Research and Innovation from 1 April. He will replace Lisa Mooney, who plans to retire, the institution has said. Following the appointment, interim Pro Vice-Chancellor for Teaching & Learning, David Shepherd, has become Deputy Vice-Chancellor (Academic). Shepherd previously held the role of Deputy Vice-Chancellor at Canterbury Christ Church University from 2016-2019 and was the Pro-Vice Chancellor and Dean of Humanities and Social Sciences at Keele University between 2009 and 2016.
Professor Lilian de Menezes has been appointed as Associate Dean for Diversity, Equity and Inclusion at Bayes Business School. This new role replaces the previous Associate Dean for People and Culture position, with a more dedicated focus on widening participation at the School to underline Bayes' commitment to changing more than a name. Professor de Menezes was appointed as Co-Director for Racial Equity and Inclusion at Bayes in November 2020 to help develop the School's strategy on racial inclusion and support colleagues and was instrumental in establishing the Bayes Business School Black Student Scholarship programme, which will award ten scholarships per year to UK-domiciled students of black ethnicity across the next ten years from the 2022/23 academic year.
Professor Liz Bacon has been confirmed as the next Principal and Vice-Chancellor of Abertay University. Professor Bacon is the University's current Deputy Principal and Deputy Vice-Chancellor and will take up the new role in May. She is an international researcher in computer science, and a National Teaching Fellow, principal fellow of the Higher Education Academy, chartered engineer, chartered scientist and a chartered IT professional.
The University of Sussex has appointed Professor Sasha Roseneil, currently Head of Equity and Inclusion at UCL, as its first female Vice-Chancellor. A world-renowned disciplinary social scientist, Professor Roseneil will become the university's ninth Vice-Chancellor in its history when she takes office this summer. Over more than three decades as an academic, Professor Roseneil has developed an international reputation for her pioneering research on gender, sexuality and intimate life, and on citizenship, social movements, and social change.
Professor Mat Paterson has been appointed Interim Director of the Sustainable Consumption Institute at Manchester University. Currently a Professor of International Politics, Professor Paterson's research and teaching focuses on environmental politics, especially climate change politics. He previously taught at the universities of Stirling, Keele and Ottawa prior to joining Manchester in 2016.

That's all for now. We'll see you next month for another round of Movers & Shakers.
If you would like to chat to our team about an opportunity you may need help with, or perhaps you are seeking your next challenge please contact us on 0191 500 5500 / info@dixonwalter.co.uk.
Posted by Sarah Walker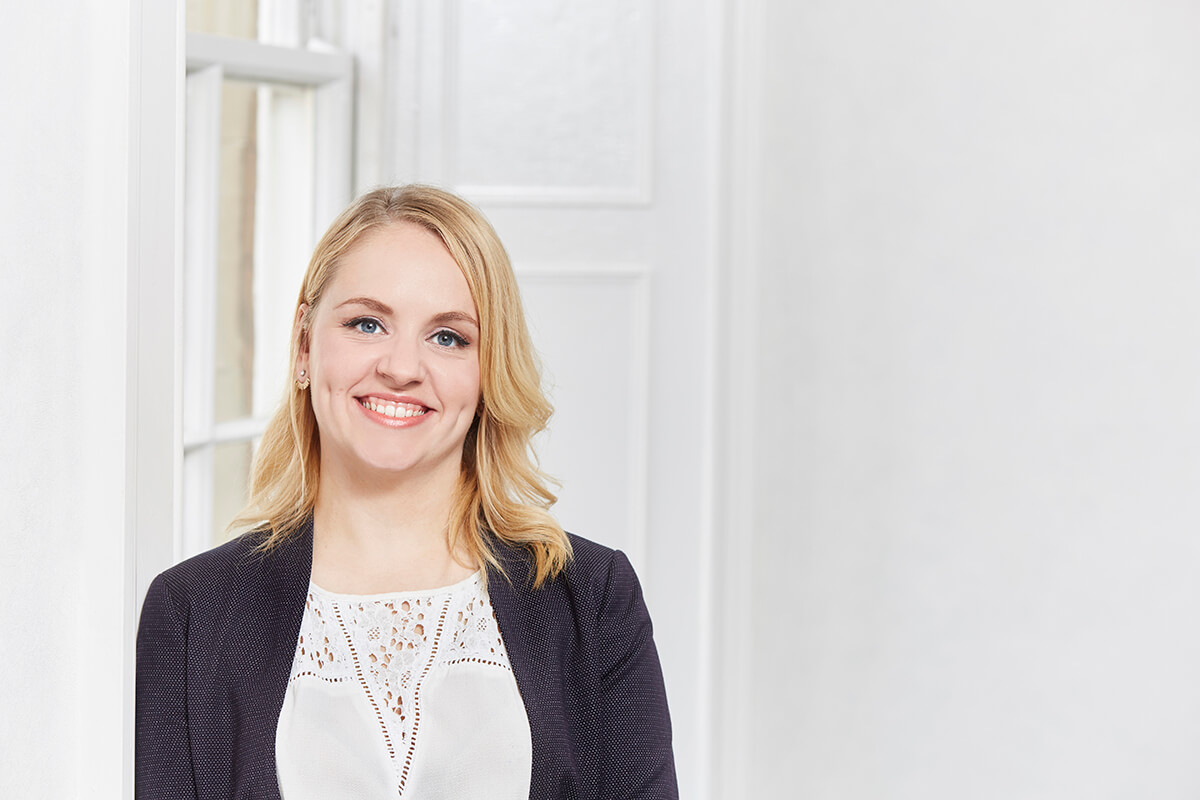 Higher Education
Posted
Emma Wilkins of Dixon Walter, led the recruitment campaign for this key appointment. It follows successful academic leadership appointments elsewhere for the University. Emma has taken much time to understand the institution and provide key advice on how to market the opportunities to ensure the best talent is found.
Higher Education
Posted
Hands up who's ready for half term! Phew what a busy start to the academic year it's been. At Dixon Walter, we've been busy working on some fantastic appointments with existing clients and new. Thank you to all those who continue to support us.
Higher Education
Posted
The theme this year, Take Action Make Impact, centres around the idea that we are all trying to reach effective, positive and sustainable impact through inclusion action for all those we work with and for ourselves. That is the ultimate aim of inclusion and diversity and why it's so important to continue striving for truly inclusive workplaces – to create equity and equality impact for all.