Movers and Shakers January 2022
Posted 31st January 2022
There has been some notable movements across the sector in January. Take a look at our summary of this month's key appointments. Good luck to all those embarking on new opportunities!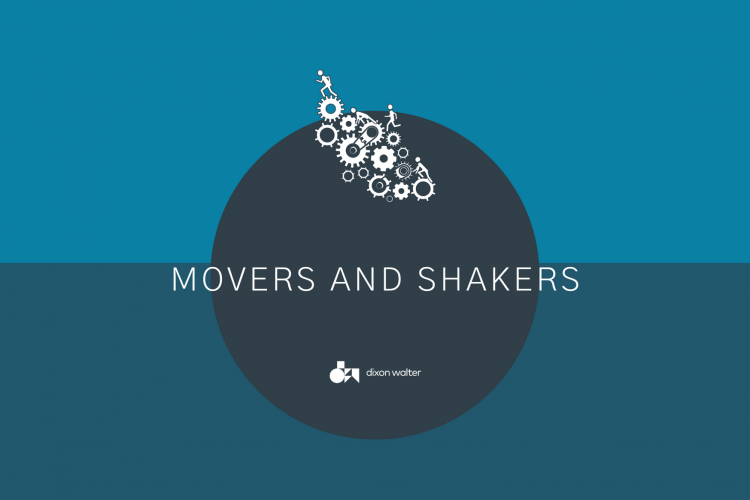 Lucy Malarkey has been appointed as the new Managing Director of Women in Social Housing (WISH). Taking up the role this month, Malarkey brings with her over 25 years of experience working in the social housing sector in various leadership roles. In 2020, she co-founded Positive About Inclusion, an equality, diversity, and inclusion consultancy and training provider. Malarkey will combine her role as the Managing Director of WISH with her consultancy work, bringing added value to both. She replaces Helen Greig, who is standing down as Head of the organisation after a year in charge.
G15 member, Notting Hill Genesis, has welcomed Elly Hoult as its new Director of Assets and Sustainability. Ms Hoult has been appointed to the position after covering a similar role on an interim basis over the past few months. Since joining Notting Hill Genesis, Ms Hoult has served as Business Improvement Director and Programme Director, overseeing the integration of the organisation following the merger of Notting Hill and Genesis housing associations in 2018. Prior to joining the 66,000-home landlord, Ms Hoult worked at a number of major landlords, including A2Dominion and Orbit. She also sits on the board of the Chartered Institute of Housing, the Green Spaces Advisory Board and the National Housing Federation's equality, diversity and inclusion steering group.
Nic Bungay will join Habinteg Housing Association as its new Director of Housing and Assets. In this new role, Nic will help Habinteg to deliver its ambitious five-year strategy. In previous roles, he was Habinteg's Director of Strategy and External Affairs for two and a half years before becoming Interim Director of Operations in August 2021. He brings over 15 years' experience in the charity sector, including seven years as a Director at Muscular Dystrophy UK.
Durham Aged Mineworkers' Homes Association has recruited Railway Housing CEO, Anne Rowlands, as the next Chair of the board. Ms Rowlands will lead a nine-strong board that bears overall responsibility for the day-to-day running of the provider. She originally worked at DAMHA for four years as Development manager from 1986, starting out her career in housing at the organisation.
Graeme Scott has been named as the new Executive Director of Development at Incommunities, a 22,500-home association based in Bradford. He joins from Trafford Housing Trust, where he has held the position of Executive Development Director for the past three years. Incommunities says Scott's appointment strengthens its commitment to delivering a pipeline of over 1,000 homes during the next three years. Scott will take up his new role in April.
Additionally, Steve Close is also joining Incommunities as Chair Designate, ahead of current Board Chair Jan Ormondroyd's retirement in September. Steve is leading a review of Incommunities' committee structure and the recruitment of two further board members, who will join the organisation in April when Simon Wilson and Keith Ramsay step down. Steve is currently Chief Executive at Together Housing Group, which manages more than 36,000 homes in the north of England. He is set to retire from Together in March, having spent more than 40 years in the housing sector, including more than 30 as a Chief Executive.
The UK's largest housing association Clarion has appointed consultant Andrew Murray to join its board. Mr Murray, a former partner at legal firm Winckworth Sherwood, joins Clarion's board with more than 25 years' experience advising on major housing projects. He has advised on many major regeneration projects, including as lead partner for Genesis on the Woodberry Down regeneration project inHackney, east London, which involved more than 1,000 new affordable homes.
Paul Edwards has taken up the role of Chief Executive for CHP. Edwards starts his new role with immediate effect, replacing outgoing Chief Executive Mary Gibbons, who is leaving CHP to join Moat. Edwards, who has more than 20 years in the housing sector, joined CHP in 2016 and has served as Deputy Chief Executive and Chief Financial Officer since January 2019.
Mary Gibbons, as mentioned above, has led Essex-based CHP since 2018 and will join 20,000-home Moat on 25 April. She will take the reins at the Kent-based landlord from Elizabeth Austerberry, who announced last October that she was retiring after nearly a decade in charge.
Scotland-based social landlord Osprey Housing has appointed Daniel Thompson as its new Director of Housing. Thompson joins Osprey from Grampian Housing Association, where he was most recently a Senior Business Improvement Manager and before that a Senior Housing Officer. He replaces Stacy Angus, who has moved to the role of Chief Executive.
L&G Affordable Homes has welcomed Chris Hewitt as its new Finance Director. Mr Hewitt, former Finance Director at for-profit Heylo Housing, has been appointed to lead the development of L&G Affordable Homes' corporate structure as the business continues to scale and build out its different funding streams. In addition to his position at Heylo, Mr Hewitt has held a number of roles in asset management, investments and structured finance, including Investor Relations Director at Target Fund Managers and Associate Director of Fund Investments at Bank of Scotland.
Jane Earl will replace George Garlick as Chair of housing association, Thirteen. In her new role, Ms Earl will oversee a £1bn investment across the North East and Yorkshire and the Humber over the next five years. Mr Garlick is stepping down after serving six years, the maximum term of office. Ms Earl's career to date has been in housing, local and national government, and the arts, youth and culture. She is a Non-Executive Director at housing association Vivid and M&G Shared Ownership Limited.
Scotland-based Trust Housing Association has confirmed the appointment of its new Head of Digital and Data. Iain Forrester will support the delivery of the housing provider's new three-year strategy, called The Time is Now. Forrester has more than 20 years' experience of commercial tech management in the private and third sectors. He joins Trust from Citizens Advice Scotland, where he has served as Head of IT for the last six years.
That's all for now. Good luck to all those embarking on new challenges! We'll see you next month for another round of Movers & Shakers.
If you would like to chat to our team about an opportunity you may need help with, or perhaps you are seeking your next challenge please contact us on 0191 500 5500 / info@dixonwalter.co.uk.
Posted by Rebecca Kinghorn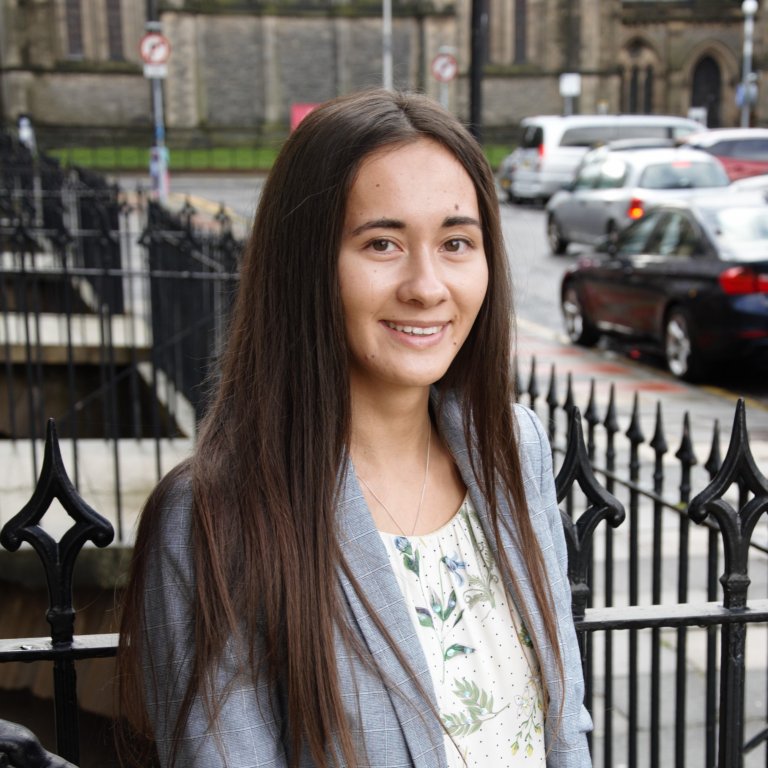 Higher Education
Posted
Anglia Ruskin University was hailed as an institution that "support[s] its region to the full" as it scooped the top prize at the Times Higher Education Awards 2023.
.
Higher Education
Posted
Emma Wilkins of Dixon Walter, led the recruitment campaign for this key appointment. It follows successful academic leadership appointments elsewhere for the University. Emma has taken much time to understand the institution and provide key advice on how to market the opportunities to ensure the best talent is found.
Higher Education
Posted
Hands up who's ready for half term! Phew what a busy start to the academic year it's been. At Dixon Walter, we've been busy working on some fantastic appointments with existing clients and new. Thank you to all those who continue to support us.