Movers and Shakers February 2022
Posted 28th February 2022
February has been another busy month, with a variety of appointments across the sector. Sit back and have a look at these recent movements in our summary of the month's key appointments.
Congratulations and best wishes to all those embarking on new opportunities!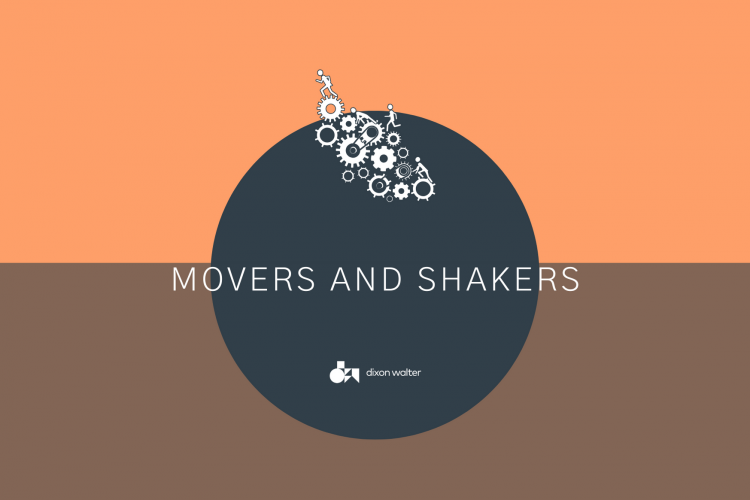 Dixon Walter are pleased to have supported Norwich University of the Arts in appointing Jeremy Smeeth, previously Chief Operating Officer at Mountview Academy of Theatre Arts, as the University's new Chief Operating Officer.
We are also delighted to have supported the appointment of Chloe Milano, previously Director of Employee Relations, Policy & Planning at UCL, as the new Executive Director of People at London Metropolitan University. Chloe takes up her new position on 9th May.
Niamh Dowling has been appointed as the new Principal of the Royal Academy of Dramatic Art (RADA). Dowling is currently Head of Postgraduate School of Performance, Design and Technical Arts at Rose Bruford College of Theatre and Performance in London, prior to which she was Head of School of Theatre at Manchester Metropolitan University. She will take up the position in June.
Northumbria University has appointed Professor Christine De Lille as Director of its European campus based at the Amsterdam University of Applied Sciences (AUAS). Professor De Lille joins Northumbria from The Hague University of Applied Sciences in the Netherlands, where she has held the positions of Professor of Innovation Networks and Co-Director of the Centre for Expertise "Mission Zero" – a research group working to create zero-carbon economies.
Northumbria University has appointed Professor Andy Long as the new Vice-Chancellor and Chief Executive. Professor Long joins from the University of Nottingham, where he has studied and worked since 1990 and was most recently Provost and Deputy Vice-Chancellor. He takes over from the retiring Professor Andrew Wathey CBE and will assume the position on 1st August.
St Mary's University, Twickenham, has appointed Professor Symeon Dagkas as its new Provost and Chief Academic Officer. Prof Dagkas joined St Mary's in 2018 as Dean of the now Faculty of Sport, Allied Health and Performance Science. He has held the position of Acting Provost for the past six months, following the retirement of Professor John Charmley, the University's first Provost. He has had an extensive career in Higher Education working at institutions including the University of Birmingham, University of East London, and Canterbury Christchurch University and specialises in issues of social justice and equality.
The University of Bath has announced that Calum Mercer has been appointed as the new Treasurer, following approval of the appointment by the Council. Mr. Mercer has extensive experience in both executive and non-executive roles and is currently Finance and Operations Director at the Royal College of Psychiatrists, a non-executive board member and chair of audit and risk committees at the Legal Aid Agency and Solent NHS Trust, and a non-executive board member at the Housing and Finance Institute.
Staffordshire University has confirmed the appointment of Professor Kevin Hetherington to the post of Deputy Vice-Chancellor. Professor Hetherington, who will take up the role on 1 March 2022, was previously Pro Vice-Chancellor at The Open University and has a 30-year career in higher education as an academic, researcher and senior leader.
Mark Hunter has been appointed as Vice-Principal (Curriculum and Students) at The Royal Central School of Speech and Drama, University of London. Mr. Hunter, who will take up the position in April, joins from Middlesex University, where he has served since 2016 as Deputy Dean (Education) in the Faculty of Arts & Creative Industries. Prior to his position at Middlesex University, he held senior roles as the Head of Education at the Institute of Contemporary Music Performance, as well as the Director of Performing Arts and Programme Leader for BA (Hons) Community Arts Practice at the University of East London.
The University of Chichester has appointed Dr Tim Fooks as the University's new Chair of Governors. Dr Fooks, a former High Sheriff of West Sussex and practising GP, has had a successful 30-year career in the NHS where he specialised in the healthcare of children and young people. The new Chair, who became the first medical doctor to hold the High Sheriff post when he was appointed in 2020, brings a wealth of experience to the position. Though the breadth of the role is wide-ranging, he said he will take a particular interest in supporting the University's new School of Nursing and Allied Health, which opened in September.
Richard Ovenden, Librarian at the Bodleian Libraries, has been appointed Head of Gardens, Libraries & Museums (GLAM) at the University of Oxford. He will take on his new part-time post in addition to his current role at the Bodleian. Mr. Ovenden succeeds Professor Anne Trefethen, who is transferring her responsibilities as Pro-Vice-Chancellor for People and GLAM to PVC for People and Digital, which now includes leading the iTransform programme, designed to enhance digital capabilities across the University. The Head of GLAM post was created to take on Professor Trefethen's previous responsibilities, such as providing strategic leadership for the GLAM portfolio and representing GLAM at the key University committees including Council.
Professor Jonathan Rees has been appointed as the new Head of Department at the Nuffield Department of Orthopaedics, Rheumatology and Musculoskeletal Sciences (NDORMS), University of Oxford. Professor Rees is the Director of the Botnar Institute for Musculoskeletal Sciences at the University of Oxford and is an Honorary Consultant Orthopaedic Shoulder Surgeon at the Nuffield Orthopaedic Centre. He takes over from Professor Andrew Carr who will step down at the end of March as NDORMS Head of Department after 21 years.
Professor Keith Channon has been appointed as the next Head of the Radcliffe Department of Medicine (RDM), University of Oxford. He previously held the position of Associate Head of Medical Sciences Division (Clinical Research) and takes up his new role on 1st April, replacing the outgoing Hugh Watkins who has led the department for the last 10 years.
The University of Exeter has appointed Quentin Woodley as the new Chair of Council, in addition to being appointed as the new Pro-Chancellor. The University has stated: "An experienced board chair with a background in finance, investment and strategy, Quentin was a senior partner at McKinsey & Company, the international strategy consulting firm", highlighting Woodley's previous roles and experience. Mr. Woodley's position as the Chair of Council and as the Pro-Chancellor will come into effect on the 1st August 2022.
Durham University has appointed Dr Monika Nangia as the new Academic Registrar. Dr Nangia has more than 25 years of experience in Higher Education management. She has held a number of senior positions in UK universities, most recently as Director of Student and Academic Experience at SOAS University of London and will take up this role on Monday 2 May 2022.
Leeds Trinity University has appointed Emily Timson as its Director of Graduate Outcomes and Enterprise. Emily joins Leeds Trinity from the University of Leeds where she was Deputy Head of Student Placements and will now be responsible for ensuring the high-quality provision of student opportunities, including placements, and excellent graduate employment outcomes, working with academic colleagues and employer partners. She has worked in higher education for 15 years and is currently Vice-Chair of ASET – the Work-Based and Placement Learning Association.
The University of Strathclyde has appointed Mairi Spowage as Professor of Practice and Director of its prestigious Fraser of Allander Institute (FAI). Professor Spowage takes up the role after being Acting Director for the last year. A former deputy chief executive of the Scottish Fiscal Commission and Head of National Accounts at the Scottish Government, her areas of expertise include economic policy, economic statistics, national accounting, public sector finances and economic and fiscal forecasting.
Professor Richard Giulianotti, Professor of Sociology, has been appointed as Loughborough University's UNESCO Chair in Sport, Physical Activity and Education for Development. He will now lead a team based primarily in the School of Sport, Exercise and Health Sciences to further advance knowledge and strengthen policy and practice in how sport, physical activity and education may be used most effectively for development purposes.
Kelly Cooper has been appointed Dean of School of Social Sciences and Professions at London Metropolitan University. Kelly is an alumna of the University and joined London Met as a full-time member of staff in January 2009. Since joining, she has progressed through a number of roles including Senior Lecturer, Principal Lecturer, Head of Subject, and now Dean.
Farook Hakim has taken up a new role as Chair of the Board of Governors at the University of Sunderland. Farooq has been a member of the University's Governing Board for the past seven years and his connections with the University date back four decades as a former student. He begins the new role on August 1st this year following the retirement of current Chair, John Mowbray.
Professor Sarah Prescott has been appointed as Vice-Principal and Head of College of Arts, Humanities and Social Sciences at the University of Edinburgh. She joins from University College Dublin (UCD) where she held the position of Principal of the College of Arts and Humanities and Professor of English Literature.
Professor Iain Gordon has been appointed as Vice-Principal and Head of College of Science and Engineering at the University of Edinburgh. He is well-known at Edinburgh, having been the Professor of Mathematics since 2006 and the Head of the School of Mathematics since 2014.
The University of Edinburgh has also appointed Professor Themis Prodromakis as the new Regius Chair of Engineering. Professor Prodromakis is currently Professor of Nanotechnology at the University of Southampton. He will be the 10th holder of the Chair and will establish the Centre for Electronics Frontiers in the School of Engineering at Edinburgh when he takes up his appointment in May 2022.
Mark White has been appointed the new Chief Financial Officer of the University of Aberdeen. He joins from NHS Greater Glasgow and Clyde where he has been Director of Finance since 2015 – will take up his position on 16 May 2022.
Professor Adrian Bell has been re-appointed Research Dean for Prosperity and Resilience at the University of Reading. Professor Bell was appointed to this role in July 2018 and starts his new six-year term on 1 August 2022. As Research Dean, he works with the Pro-Vice-Chancellors (Research and Innovation) and other members of the University Committee for Research and Innovation (UCRI) to provide leadership and management for research.
UCL has appointed Professor Geraint Rees as the new Vice-Provost (Research, Innovation & Global Engagement). Professor Rees, who is currently Dean of UCL's Faculty of Life Sciences and Pro-Provost (Academic Planning), moves into his new role in May 2022.
UCL has also appointed Kirsty Walker as Vice-President (External Engagement). She is currently UCL's Executive Director of Media and Public Affairs and takes up the role in August 2022 following a successful and wide-ranging career in political communications and journalism, including spending nearly 13 years as a political correspondent based in Westminster.
Mark Power has been appointed as Liverpool John Moores University's (LJMU) fifth Vice-Chancellor and Chief Executive. Mark has held significant roles at every level within the university during his career with LJMU and has become a specialist in higher education management. Most recently he has been Registrar and Chief Operating Officer and led the university's response to the pandemic.
LJMU has also appointed five senior academics to the role of Associate Dean Global Engagement (ADGE), who will act as international 'ambassadors' for each of the university's five faculties. The five new ADGE's are; Dr Emma Roberts (Faculty of Arts, Professional and Social Studies); Dr Sean Mackay (Faculty of Health); Dr Elaine Hemers (Faculty of Science); Dr Russell English (Faculty of Engineering and Technology) and Dr Alison Lui (Faculty of Business and Law).
UA92 has appointed Professor Gary Pritchard as Chief Academic Officer. Professor Pritchard joins UA92 following an extensive career in higher education, most recently in his role as Academic Pro Vice Chancellor at Ravensbourne University London. Previously, he held positions as Dean at the University of Wales, Founding Dean of Condé Nast College of Fashion & Design and Associate Dean at Newport School of Art, Media & Design.
Alistair Jarvis has been appointed as the University of London's new Pro Vice-Chancellor of Partnerships and Governance. Alistair was appointed Chief Executive of Universities UK in 2017 and was a member of the senior management team at UUK since 2013, previously as Deputy Chief Executive and Director of External Relations. Before joining UUK, he was a Director at the University of Birmingham and has previously held communications, campaigning and political relations roles for national organisations in both the public and private sectors. He will take up his new position in June 2022.
The University of Northampton has appointed Professor Anne-Marie Kilday as its new Vice Chancellor. Professor Kilday will succeed current Vice Chancellor and Chief Executive Officer Professor Nick Petford DSc DL, who after 12 years at the helm, will step down this summer. Professor Kilday started her academic career in Scotland working at the University of Strathclyde and then the University of Glasgow and joins Northampton from Oxford Brookes University, where she was most recently Pro Vice-Chancellor Student Experience & University Community. She will take up the new position from 1 August 2022.
The University of Manchester has announced the appointment of Carol Prokopyszyn as its new Chief Financial Officer. Carol joins from the University of Dundee where she had a significant impact, being involved the completion of the £300m Tay Cities Deal in partnership with local councils and focusing on sustainable financial investments. She will be starting at the University on 6 June 2022.
Felicity Atekpe has been appointed as Director of Professional Practice in Architecture at the Bartlett School of Architecture, UCL. Felicity has 20 years' experience as an educator, and has taught and examined at The Bartlett, South Bank University, Kent School of Architecture & Planning, Camberwell College of Art, Glasgow School of Art and Cambridge University. She joins the Bartlett School of Architecture from leading two programmes at Ravensbourne University.
That's all for now. We'll see you next month for another round of Movers & Shakers.
If you would like to chat to our team about an opportunity you may need help with, or perhaps you are seeking your next challenge please contact us on 0191 500 5500 / info@dixonwalter.co.uk.
Posted by Sarah Walker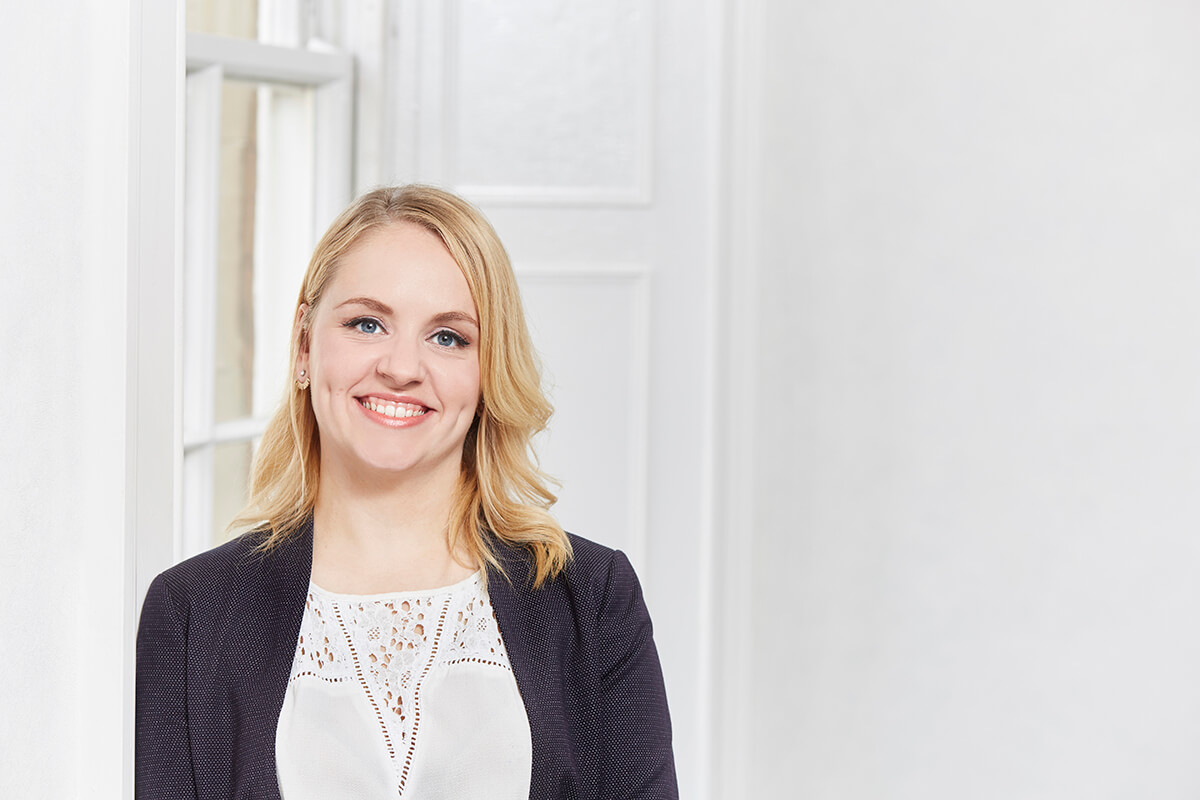 Higher Education
Posted
Emma Wilkins of Dixon Walter, led the recruitment campaign for this key appointment. It follows successful academic leadership appointments elsewhere for the University. Emma has taken much time to understand the institution and provide key advice on how to market the opportunities to ensure the best talent is found.
Higher Education
Posted
Hands up who's ready for half term! Phew what a busy start to the academic year it's been. At Dixon Walter, we've been busy working on some fantastic appointments with existing clients and new. Thank you to all those who continue to support us.
Higher Education
Posted
The theme this year, Take Action Make Impact, centres around the idea that we are all trying to reach effective, positive and sustainable impact through inclusion action for all those we work with and for ourselves. That is the ultimate aim of inclusion and diversity and why it's so important to continue striving for truly inclusive workplaces – to create equity and equality impact for all.