Movers and Shakers April 2022
Posted 29th April 2022
With the upcoming exam period fast approaching, it's a busy time of year throughout the Higher Education sector.
Take a look at who's moving in in our summary of the month's most notable appointments.
Congratulations and best wishes to all those embarking on new opportunities!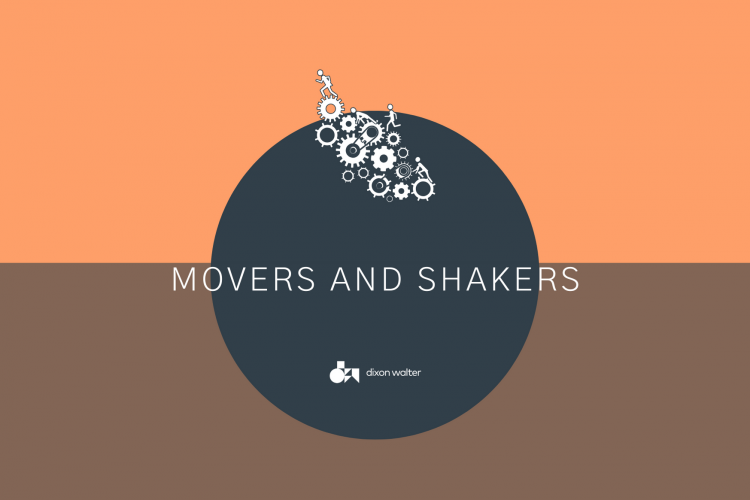 Dixon Walter are delighted to have supported Manchester Metropolitan University in appointing Stuart Pennington as the new Director of Health and Safety. Stuart joins MMU from Jaguar Land Rover, where he was most recently Safety Manager for UK Manufacturing. He will take up his new position on 18 July 2022.
Staffordshire University has appointed Professor Raheel Nawaz as the new Pro Vice-Chancellor for Digital Transformation. Professor Nawaz joins Staffordshire University from Manchester Metropolitan University, where he was both Director of Digital Technology Solutions and Director of Business Transformations Research Centre. Prior to those roles, he held senior leadership positions in the private further and higher education sector and was also an army officer. He will take up the role at Staffordshire on 1 July 2022.
Alistair Jarvis has been appointed as the University of London's new Pro Vice-Chancellor of Partnerships and Governance. Alistair joins from Universities UK (UUK), where he has been Chief Executive since 2017. He was previously Deputy Chief Executive and Director of External Relations at UUK and before joining, he was a Director at the University of Birmingham. He will take up his new role in June 2022.
The University of London has appointed Professor Jo Fox as the new Dean and Chief Executive of the School of Advanced Study (SAS) and Pro-Vice Chancellor for Research and Public Engagement. Professor Fox is currently acting Dean of SAS and has also been the Director of the Institute of Historical Research (IHR) since 2018. She will take up her new role on 1 December and succeeds Professor Rick Rylance, who retired in September after leading the School for five years.
King's College London has appointed a Director and Deputy Director for the newly established King's Clinical Academic Training Office (KCATO). Professor Frances Williams, Professor of Genomic Epidemiology and Honorary Consultant Rheumatologist, has been appointed as Director of KCATO and Dr Rina Dutta, Reader in Suicidology and Psychiatry and Consultant Psychiatrist, has been appointed as Deputy Director. Professor Williams and Dr Dutta bring significant experience and professional expertise to KCATO that will play a crucial role in coordinating and expanding the support offered to health researchers at King's.
Professor Sir Simon Wessely has been appointed Interim Executive Dean for the Institute of Psychiatry, Psychology & Neuroscience (IoPPN) at King's College London. Sir Simon is a world-renowned academic psychiatrist and has been with the IoPPN and King's for over 35 years. Since 2013 he has been the Co-Director of the National Institute for Health Research (NIHR) Health Protection Unit for Emergency Preparedness and Response at King's and between 2017-19 he led the Independent Review of the Mental Health Act, which paved the way for new legislation in 2022. He succeeds Professor Ian Everall, who recently stepped down after five years as IoPPN Executive Dean.
Professor Michael Escudier has been appointed as the Executive Dean for the Faculty of Dentistry, Oral & Craniofacial Sciences (FoDOCS) at King's College London. Professor Escudier has been at King's for over 30 years, both as a student and a member of staff. In 2018, he was appointed Deputy Executive Dean of FoDOCS, a position he held until his appointment as Interim Executive Dean in September 2021. He will officially begin his tenure as Executive Dean on 1 May 2022.
King's College London has appointed Professor Elizabeth Bradbury and Professor Susan Duty as Co-Heads of Department for the Wolfson Centre for Age-Related Diseases (CARD) at the Institute of Psychiatry, Psychology & Neuroscience (IoPPN). Professor Bradbury is a Professor of Neuroscience & Regenerative Medicine and joined King's College London as a post-doctoral researcher in 1996 and later became the first MRC Fellow at the Wolfson CARD. Professor Duty is a Professor of Neuroscience and Pharmacology. She first joined King's in 1995 as a lecturer and has been a member of Wolfson CARD since it officially opened in 2004. This new leadership model replaces the conventional structure of a Head of Department and a Deputy and this is the first time in IoPPN's history that a dual leadership model has been implemented. Both take up their new positions on 1 May 2022.
The University of Edinburgh has appointed Professor Bruce Whitelaw as Director of the Roslin Institute, with immediate effect. Professor Whitelaw, who is Chair of Animal Biotechnology at the University of Edinburgh, has been serving as Interim Director of the Roslin Institute since 2020. He will now lead Roslin's teams of scientists and professional support staff – approximately 500 people – in world-leading research into animal bioscience.
Dr Anna Farthing has been appointed Executive Director of External Engagement at Arts University Bournemouth. Dr Farthing has contributed to major cultural regeneration projects in Hull, Salford, Torquay and Weston-Super-Mare and has also helmed successful launch programmes for Liverpool's International Slavery Museum, Portsmouth's National Museum of the Royal Navy and M Shed and the Tobacco Factory Theatre in Bristol. She began her career as a theatre maker, before working in film, heritage, publishing and placemaking as a creative director and consultant with organisations including the National Theatre, English Heritage, National Trust, the BBC and, most recently, the NHS.
Leeds Trinity University has appointed four new Heads of School, one for each of the recently created separate Schools of Business, Computer Science, Digital and Screen Media, and Law. Professor Hesham Al-Sabbahy has been appointed Head of the School of Business. He joins from Global Banking School (GBS), where he is a Dean, and was previously Head of Business and Management at Northumbria University. Professor Edmond Prakash has been appointed Head of the School of Computer Science. He joins from Cardiff Metropolitan University where he is Associate Dean for Research and Professor of Computer Science. Nathan Kelly has been appointed Head of the School of Digital and Screen Media. He joins from Bradford College, where he is currently Head of Faculty of Arts, Creative, Digital and Screen Industries. Finally, Steve Bravery has been appointed Head of the School of Law. He joins from the University of Derby where he is currently a Senior Lecturer in Law and Employability Lead for the Law School. The new Heads of School will all be joining Leeds Trinity in the coming weeks.
Helen Gordon has been appointed as President of the Council at the University of Reading. Helen will take over from Paul Preston, who completes his term on 31 July 2022. Helen is currently the Chief Executive of the Science Council and has been a Vice-President on the University of Reading's Council since 2020. She will become the Council's first female President when she takes up the role later this year.
Professor Iyiola Solanke has been appointed as the Jacques Delors Chair of EU Law in the Faculty of Law, University of Oxford. Professor Solanke is currently Professor of European Union Law and Social Justice at the University of Leeds Law School and the Dean for EDI for the University. She is also a Visiting Professor at Wake Forest University School of Law and Harvard University School of Public Health and a former Fernand Braudel Fellow at the European University Institute. She replaces Stephen Weatherill. Who is retiring and will take up the Chair on 1 August 2022.
Durham University Business School has appointed Professor Kiran Fernandes to the position of Interim Executive Dean, following the retirement of Professor Susan Hart last week. Professor Fernandes takes up the role having previously been Associate Dean for Internationalisation for the Business School, alongside Head of Department and Professor of Operations Management. As part of his work, he also holds the position of Executive Director of the North East Local Enterprise Partnership (NELEP) Innovation Observatory.
The University of Strathclyde has appointed Dr Stuart Fancey as its new University Secretary, while also appointing Louise McKean to the new post of University Compliance Officer. Following the departure of Dr Veena O'Halloran from the post of University Secretary and Compliance Officer, the University created the two new roles. Dr Fancey joins from the Scottish Funding Council and will have responsibility for Student Experience, Education Enhancement and Strategy and Policy in this new role. Louise McKean, previously Legal Counsel to the University, will oversee the Information Governance Unit, Internal Audit, Legal Services as well as the new Safety and Wellbeing Directorate, which incorporates the existing areas of Safety, Health and Wellbeing, and Security Services. Whilst she took up her new role on April 1st, Dr Fancey will join Strathclyde in June 2022.
Teesside University has appointed Jo Burgess as Director of Apprenticeships, a new role created to drive forward Teesside University's acclaimed Higher and Degree Apprenticeship (HDA) offer. Jo joins Teesside University from Innovate UK, the UK's Innovation Agency, where she was Head of Innovation Talent and Skills. Building on the strong reputation secured as an Ofsted Outstanding Apprenticeship provider, Jo will grow the portfolio of programmes and consolidate the University's position as a leading education training provider.
Teesside University has appointed Professor Craig Gaskell as the new Pro Vice-Chancellor (Enterprise and Business Engagement). Professor Gaskell has been a senior leader in Higher Education for many years, previously being a Dean at Hull University and is currently visiting Professor of Higher Education Enterprise at Lancaster University. He will commence the Pro Vice-Chancellor role on 26 April 2022 and succeeds the University's highly respected Pro Vice-Chancellor and influential business leader Professor Jane Turner OBE DL, who sadly died last year.
Keele University has announced the appointment of Mike Farrar CBE as its new Pro-Chancellor and Chair of Council. Mike brings leadership experience with him, having built a successful career at the highest levels in the public and private sector, particularly in healthcare and sport. He succeeds the outgoing Chair – Dame Jo Williams – who steps down after four successful years. He will join Keele on 1st September 2022.
Keele University has appointed James Timpson OBE as its next Chancellor. James is currently the Chief Executive of Timpson, which employs more than 4,000 colleagues and is one of Britain's most socially responsible retailers. He will take over from Sir Jonathon Porritt, who has held the post since 2012, and will be installed at an official ceremony in Keele Chapel on June 13th 2022.
The University of Stirling has appointed Professor Kirstie Blair as its new Dean of its Faculty of Arts and Humanities. Professor Blair has strong links with Stirling having previously held the position of Chair in English Studies and re-joins the University from her current post at the University of Strathclyde. She will officially start her new role in August 2022, when she will take over from Interim Dean, Professor Neville Wylie.
Manchester Metropolitan University has appointed Professor Nick Brook as its new Pro-Vice-Chancellor for Research. Professor Brook joins Manchester Metropolitan from the University of Bath, where he is a member of the University's Executive Board and Dean of the Faculty of Science. He will take up the position on 5th September 2022.
Kingston University has appointed Dr Martin Davies as Pro Vice-Chancellor for Knowledge Exchange and Innovation. Dr Davies has spent the past five years as Director for Innovation Partnerships at UCL and has a track record of developing long-standing, impactful collaborations between universities, businesses and external organisations. He will join Kingston in May 2022.
Kingston University has made two key appointments within the University's School of Nursing. Professor Claire Thurgate, currently Head of the School of Nursing, Midwifery and Social Work at Canterbury Christ Church University, has been named as the new Head of the School and Dr Andrea Cockett, who has held various posts including Head of Department for Children's Nursing and Associate Dean for Assessment and Teaching at King's College London, as the new Deputy Head. They replace Dr Julia Gale, who has been Head of School since 2009, and Karen Elcock, who was in the Deputy role for 11 years – both of whom are retiring this academic year.
The University of Derby has appointed Dr Denise Baker as Pro Vice-Chancellor Dean to lead the College of Health, Psychology and Social Care. Dr Baker, who joined the University of Derby in 2013, was previously Discipline Lead for Nursing, Head of School for Allied Health and Social Care, Interim Deputy Dean and, in October 2021, took on the role of Interim Pro Vice-Chancellor Dean for the College before now securing the position on a permanent basis.
The University of Manchester has appointed Nazir Afzal OBE as its next Chancellor. Nazir was Chief Crown Prosecutor for North-West England and formerly Director in London and most recently, he was Chief Executive of the country's Association of Police and Crime Commissioners. He will take over from current Chancellor, Lemn Sissay OBE on 1 August 2022 and an installation ceremony will take place at the University in October.
Loughborough University has appointed Charlotte Croffie as its first Pro Vice-Chancellor for Equity, Diversity and Inclusion (EDI). Charlotte is currently a Partner with GatenbySanderson and prior to this held positions as Director of Human Resources at Birkbeck, University of London; Director for Entrepreneurship at UCL; and Director of Organisational Development at UCL. Alongside her role as Pro Vice-Chancellor for EDI, Charlotte will take up the post of Professor of Practice of Entrepreneurship in the Institute of Innovation and Entrepreneurship at the Loughborough London Campus. She will join the University in September 2022.
University of the Arts London (UAL) has appointed Professor Kene Igweonuhas as Pro Vice-Chancellor & Head of London College of Communication. Professor Igweonuhas is currently Academic Dean for the Faculty of Arts and Creative Industries and Professor of Performance & Creative Education at Middlesex University. He was previously the faculty's Deputy Dean for Research & Knowledge Exchange and led the development of its REF2021 submission. He will take up post in July 2022.
UAL has also appointed Professor David Crow as the University's first-ever Pro Vice-Chancellor Online Education. Currently Head of Camberwell, Chelsea and Wimbledon Colleges of Arts at UAL, Professor Crow's appointment builds on his leadership of the start-up team for UAL Online and is made for an initial period of two years, starting on 6 June 2022.
The University of Exeter has appointed Professor Gareth Stansfield as Pro-Vice-Chancellor and Executive Dean of the University's new Faculty of Humanities, Arts and Social Sciences. The new faculty brings together the College of Humanities and the College of Social Sciences and International Studies under one roof. Professor Stansfield has been at Exeter for nearly 20 years and was, most recently, Interim Pro-Vice-Chancellor and Executive Dean for the College of Social Sciences and International Studies.
Queen Mary University of London has appointed Professor Frances Bowen as its new Vice-Principal for Humanities and Social Sciences. Professor Bowen joins Queen Mary from the University of East Anglia (UEA), where she has been Pro-Vice-Chancellor for Social Sciences since 2018. Before joining UEA, Professor Bowen held several key leadership positions at Queen Mary. Initially recruited as Professor of Innovation in 2011, she also worked as Deputy Head and Director of Research in the School of Business and Management, before progressing to Head of School and eventually becoming its Dean. She will take up her new role on 1 September 2022, when Professor Matthew Hilton steps down.
The University of Gloucestershire has appointed Lord Michael Bichard as its new Chancellor. Lord Bichard is a long-standing resident of Gloucestershire, having served as Chief Executive of Gloucestershire County Council in the 1990s and was involved in the restructuring of the county's further and higher education, which led to the creation of the University's predecessor organisation, the Cheltenham and Gloucester College of Higher Education. He succeeds Baroness Rennie Fritchie who stood down as Chancellor at the end of last year.
Oxford Brookes University has appointed Dr Jenny Lawrence as Director of the Oxford Centre for Academic Enhancement and Development. Dr Lawrence joins Oxford Brookes from the University of Hull where she is Reader in Higher Education and Head of the Teaching Excellence Academy. She takes up her new position in early May 2022.
That's all for now. We'll see you next month for another round of Movers & Shakers.
If you would like to chat to our team about an opportunity you may need help with, or perhaps you are seeking your next challenge please contact us on 0191 500 5500 / info@dixonwalter.co.uk.
Posted by Sarah Walker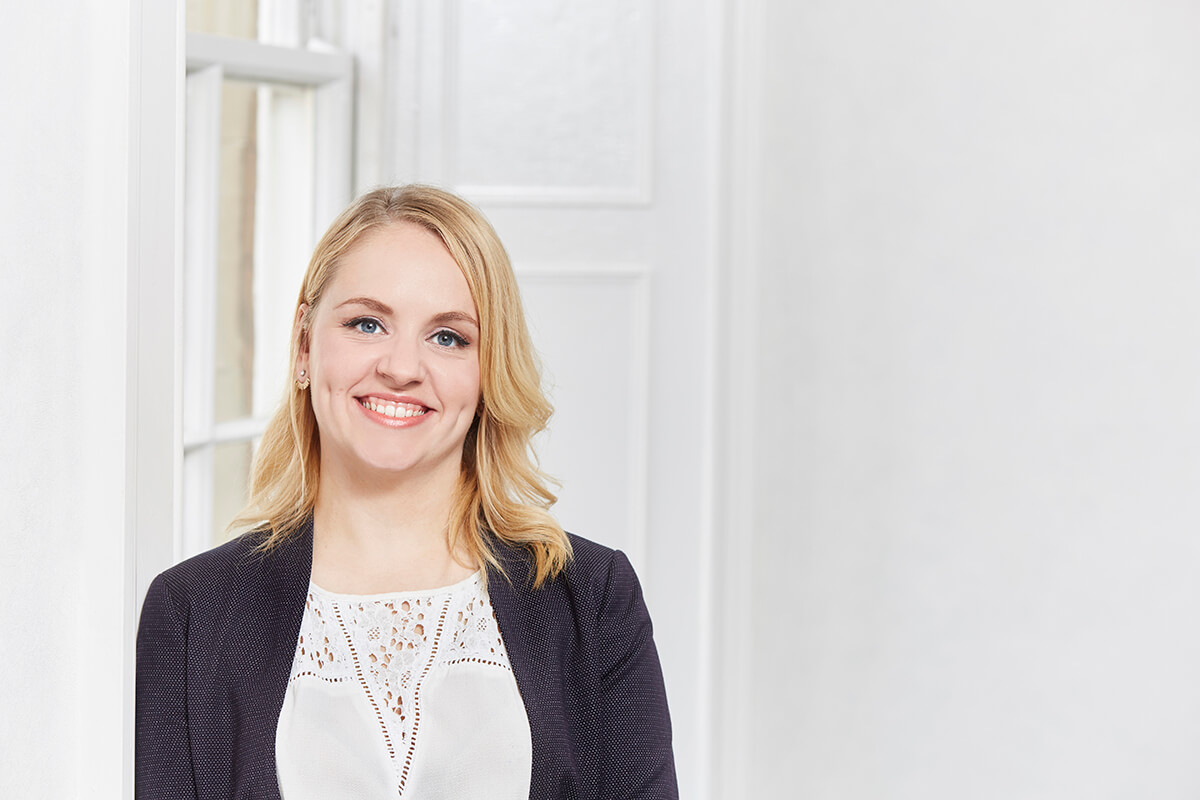 Higher Education
Posted
Anglia Ruskin University was hailed as an institution that "support[s] its region to the full" as it scooped the top prize at the Times Higher Education Awards 2023.
.
Higher Education
Posted
Emma Wilkins of Dixon Walter, led the recruitment campaign for this key appointment. It follows successful academic leadership appointments elsewhere for the University. Emma has taken much time to understand the institution and provide key advice on how to market the opportunities to ensure the best talent is found.
Higher Education
Posted
Hands up who's ready for half term! Phew what a busy start to the academic year it's been. At Dixon Walter, we've been busy working on some fantastic appointments with existing clients and new. Thank you to all those who continue to support us.