Movers and Shakers May 2022
Posted 31st May 2022
With exam season now well underway, May has also seen a number of significant appointments across the Higher Education sector.
Take a look at these latest movements in our summary of the month.
Congratulations and best wishes to all those embarking on new opportunities!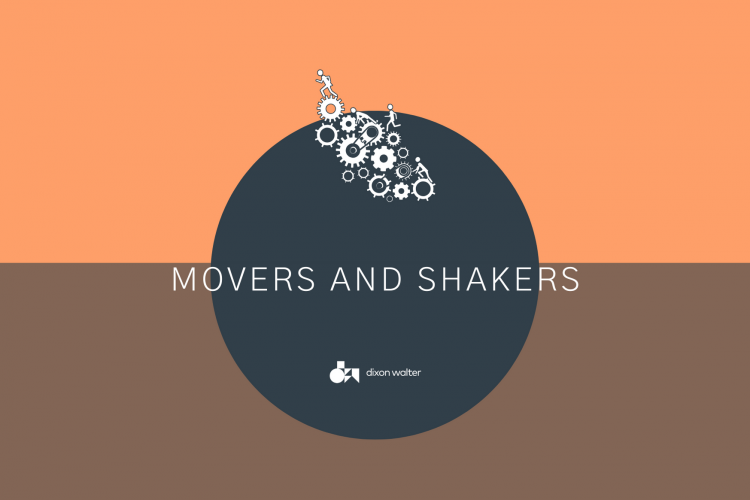 Professor Marian Knight has been appointed as the new Director of the National Institute for Health and Care Research (NIHR) Research for Patient Benefit (RfPB) programme at the University of Oxford. Since 2012, Professor Knight has been a Professor of Maternal and Child Population Health at The National Perinatal Epidemiology Unit (NPEU) at Oxford. As Director, Professor Knight will work with the Chairs from across the eight RfPB Regional Advisory Panels to assess and fund research applications. She takes over the role from Professor Sue Ziebland and will serve a five-year term until April 2027.
The University of Oxford has nominated Professor Irene Tracey as the University's next Vice-Chancellor. Professor Tracey, currently Warden of Merton College, Oxford, is Professor of Anaesthetic Neuroscience in the Nuffield Department of Clinical Neurosciences, a department she led for several years whilst holding a Statutory Chair. She is also President-elect of the Federation of European Neuroscience Societies (FENS). She will succeed outgoing Vice-Chancellor Professor Louise Richardson next year.
The University of Leicester has appointed Kerry Law as Deputy Vice-Chancellor (Professional Services). Kerry joined the University of Leicester in January 2019 as Chief Marketing and Engagement Officer, leading the External Relations Division, has also occupied senior roles at De Montfort University, where she was the Director of External Relations for over 12 years. She will take up her new role on Wednesday 1 June.
The University of Leicester has appointed Steve Corbett as the new Director of Development and Alumni Relations. Steve has more than fifteen years' experience in the sector and joins Leicester from the Royal College of Art (RCA), where he was Deputy Director of Development and Alumni Relations. He will begin his new role at the University of Leicester at the end of July.
Kingston University has appointed criminology and policing expert Professor Stephen Tong to lead its School of Law, Social and Behavioural Sciences. Professor Tong joins Kingston with 20 years of experience from Canterbury Christ Church University in Kent. There, as School Director of Research and Enterprise, he was involved in developing some of the first police degree programmes in the UK.
The University of Strathclyde has appointed Dr Jennifer Hastie as the Director of the Institute of Photonics (IoP). Dr Hastie was previously the Institute's Deputy Director and has worked there since she joined as a PhD student in 2000. She succeeds Professor Keith Mathieson and will be supported by Deputy Director Dr Nicolas Laurand and Director of Research Professor Martin Dawson.
Dr Gill Rawlinson has been appointed as the new Director of Allied and Public Health for the School of Health and Society at the University of Salford. Dr Rawlinson joins Salford from the Chartered Society of Physiotherapy (CSP) where she was interim Director of Practice and Development. She was previously Assistant Director with UK wide responsibility for physiotherapy education and workforce development.
The University of Salford has appointed Professor Penny Cook as Associate Dean: Research and Innovation for the School of Health and Society. Professor Cook joined the University of Salford in June 2012 to teach on the MSc Public Health programme and was made Professor of Public Health in 2013. Alongside teaching, she is currently completing an NIHR-funded 'community alcohol health champions' project. She will take up her new role from 1 October 2022, succeeding Professor Ben Light.
King's College London has appointed Professor Rachel Mills as Senior Vice President (Academic). Professor Mills, currently Provost at the University of Sussex, has previously held a number of leadership roles at the University of Southampton, including Associate Dean, Faculty of Engineering, Science and Mathematics and Faculty of Natural and Environmental Sciences, and Executive Dean, Faculty of Environmental and Life Sciences. She will join King's in August 2022.
Loughborough University has appointed Professor Dan Parsons as Pro Vice-Chancellor for Research and Innovation. Professor Parsons joins Loughborough from the University of Hull, where he is currently the founding director of the Energy and Environment Institute (EEI). Prior to joining the University of Hull, Professor Parsons was a Lecturer in Earth System Science at the University of Leeds. He will join Loughborough in September 2022.
Lancaster University has appointed Professor Claire Leitch as Executive Dean of the Lancaster University Management School (LUMS). Professor Leitch, who became Interim Executive Dean of LUMS in November 2021, takes over the reins from Professor Angus Laing who has moved to a new role within Lancaster University's wider Leadership team. Professor Leitch joined LUMS in 2012 and served as Deputy Dean and Associate Dean in LUMS prior to her recent appointment. Before arriving in Lancaster, she held posts at Queen's University Management School, Belfast and the University of Ulster.
Lancaster University has appointed Sarah Kemp as the new Pro Vice-Chancellor for Engagement. Sarah is currently Chief Executive of Lancashire Local Enterprise Partnership (LEP) and in her new role, will provide strategic leadership in driving forward the University's engagement plan. She will join the University in July 2022.
Abertay University has appointed Professor Alastair Irons as its new Deputy Principal and Deputy Vice-Chancellor. Professor Irons joins Abertay from the University of Sunderland where he is currently Professor of Computer Science and Academic Director for Digital Education. Prior to joining the University of Sunderland in September 2008, he worked at ICI on Teesside, ONE North East and at Northumbria University. He will take up his new role in July 2022.
The University of Derby has appointed Professor Alex Molasiotis to the role of Pro Vice-Chancellor (PVC) Dean of the College of Arts, Humanities and Education. Professor Molasiotis, currently Head of School at Hong Kong Polytechnic University (HKPU), features in Stanford University's database of the world's top 2% of scientists and will relocate to England to take up his new role in September.
The University of Hull has appointed Professor Dave Petley as its next Vice-Chancellor. Professor Petley will join Hull from the University of Sheffield, where he is currently Vice-President for Innovation. Prior to his role at Sheffield, he held other senior leadership positions at Durham University and the University of East Anglia. He will take up his post from 1 September 2022, succeeding Professor Susan Lea.
The University of Reading has appointed Paul Lindley OBE as the next Chancellor of the University. Mr Lindley will be the eighth person to hold the position in Reading's 96 years. He currently plays a leading role in seeking social, economic and educational justice. He founded and chairs Robert F Kennedy Human Rights UK, chairs the Mayor of London's Child Obesity Taskforce and sits on the board of the US media and education giant Sesame Workshop. He will be installed as Chancellor in July 2022.
Royal Holloway, University of London, has appointed Professor Julie Sanders as its next Principal. A Professor of English Literature and Drama with an international research reputation in early modern literature, Professor Sanders is currently Deputy Vice-Chancellor and Provost at Newcastle University where she is responsible for the university's three faculties and academic strategy. She succeeds Professor Paul Layzell who will retire later this year and will take up the post on October 1st 2022.
Royal Holloway, University of London has appointed Professor Gavin Shaddick as the new Executive Dean of Engineering, Physical and Mathematical Sciences. Professor Shaddick currently holds a Chair in Data Science and Statistics at the University of Exeter, where he was the Head of Department of Mathematics between 2017 and 2020. He takes up his new role at Royal Holloway on Monday 1st August 2022.
Buckinghamshire New University (BNU) has appointed Jay Blades MBE as the first Chancellor of the University. Blades, a former BNU student, is now best known for presenting the BBC's The Repair Show and also runs the social enterprise Jay & Co in Wolverhampton, which helps disadvantaged and disengaged groups. He takes up the role having agreed to becoming chancellor as long as the university reinstated its furniture and restoration course and will also start a scholarship programme to sponsor several students each year.
The University of Bradford has announced Eileen Milner as its new Chair of Council. Formerly Chief Executive and accounting officer of the Education and Skills Funding Agency (ESFA), Eileen will work on strategies with the university's governing body. After stepping down from her current position at the Cambridgeshire and Peterborough Combined Authority, she decided to focus on a small number of non-executive roles. She will be taking over from the current Chair of Council, Baroness Ann Taylor, on August 1 2022.
Leeds Trinity University has appointed Professor Yanguo Jing as the Dean of the Faculty of Business, Computing and Digital Industries. Professor Jing is a Professor in Artificial Intelligence and Enterprise and has more than 20 years of experience in higher education, having started his career in China. Before joining Leeds Trinity University, Professor Jing was an Associate Dean (Enterprise and Innovation) at Coventry University, having held senior posts in the Faculty of Business and Law; Faculty of Engineering, Environment and Computing; and Faculty of Arts and Humanities.
The University of Liverpool has appointed Professor Tom Solomon CBE as Director of The Pandemic Institute at Liverpool. Professor Solomon is currently Chair of Neurology at the University of Liverpool and Director of the National Institute for Health Research (NIHR) Health Protection Research Unit in Emerging and Zoonotic Infections. He will replace Professor Matthew Baylis who has served as Interim Director of The Pandemic Institute since June 2021.
The University of Cambridge has appointed Dr Anthony Freeling as its Acting Vice-Chancellor. Dr Freeling, the outgoing President of Hughes Hall, Cambridge, will take up his post on the departure of Professor Stephen J Toope, with his term of office expected to be six months.
The University of Leeds has appointed Rachel Brealey as its next Chief Operating Officer (COO). Currently Director of Faculty Operations in Biology, Medicine and Health at the University of Manchester, and joint Portfolio Director of a pan-University transformational change programme for Professional Services, Rachel will take over the reins from Dennis Hopper, who has held the post on an interim basis for the past 14 months. She will officially join Leeds on Monday 15 August 2022.
The Open University (OU) has appointed Hugh McFaul as the new Head of its Law School, the largest law school in Europe. Hugh has stepped up to the role after serving as Acting Head for four months and is one of the OU's home-grown talents, obtaining his law degree in 2003 through the OU. Prior to becoming Acting Head, he was an Associate Lecturer and then transitioned to a regional academic, based in the Manchester office, before joining the central team in Milton Keynes.
Birmingham City University has appointed Anita Bhalla OBE as the next Chair of the University's Board of Governors. Anita, best known for being a champion of the creative industries and founder of the BBC Asian Network, will take up her position as Deputy Chair on the Board from October this year, before taking over as Chair when current incumbent Mark Hopton's term of office finishes in May 2023.
The University for the Creative Arts (UCA) has appointed Professor Hedley Roberts as the new Director of the School of Fine Art, Crafts and Photography. Professor Roberts joins UCA with a wealth of experience in management and leadership in Higher Education, having previously been the Head of Art & Design at the University of East London and the Head of School of Art & Design at Bedfordshire University. He will start in his new role in June this year, taking over the leadership of the School's courses in Farnham and Canterbury from Professor Terry Perk.
The Courtauld Institute of Art has appointed two new Vice-Deans, each with focused responsibilities for Research and Education. Dr Lucy Bradnock, currently Associate Professor of Art History and Researcher Academy Arts Faculty Lead at the University of Nottingham, has been appointed Vice-Dean for Research while Dr Catherine Grant, currently a Senior Lecturer in the Art and Visual Cultures departments at Goldsmiths, University of London, has been appointed Vice-Dean for Education. Both join The Courtauld during an ambitious period of development and will take up their new posts on 1 September 2022.
That's all for now. We'll see you next month for another round of Movers & Shakers.
If you would like to chat to our team about an opportunity you may need help with, or perhaps you are seeking your next challenge please contact us on 0191 500 5500 / info@dixonwalter.co.uk.
Posted by Sarah Walker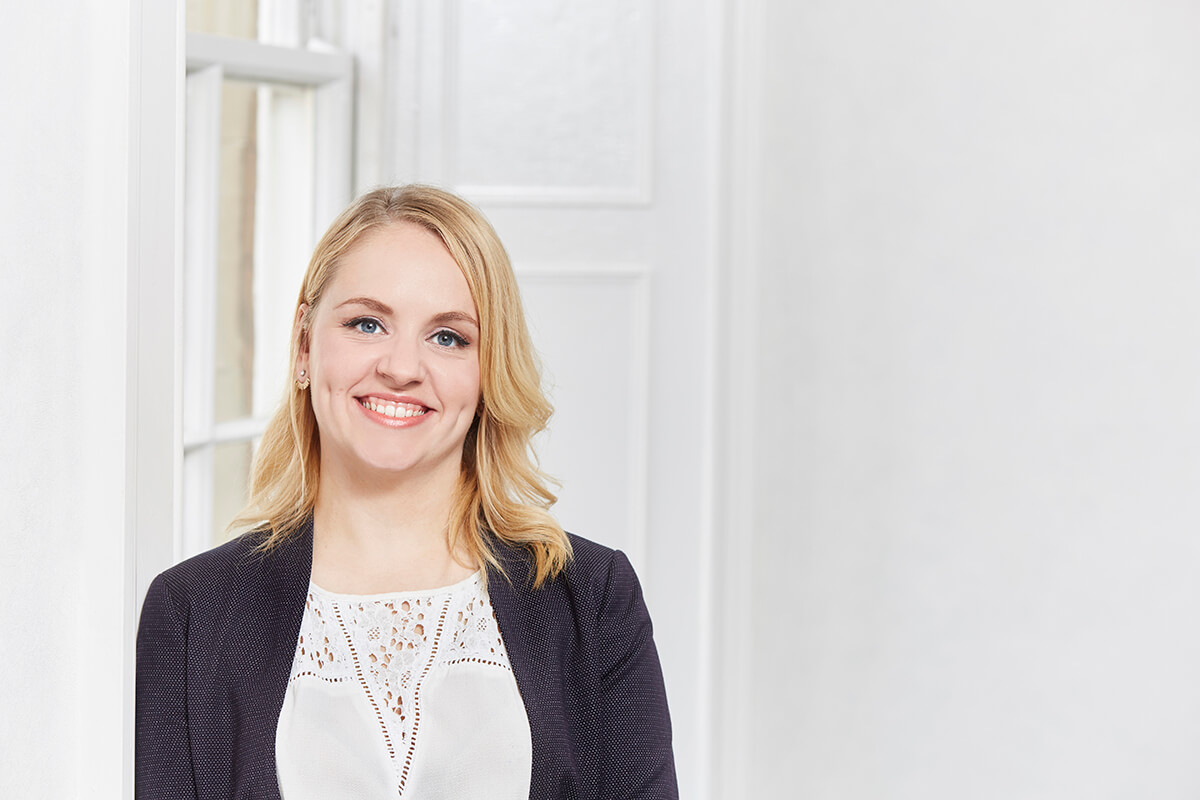 Higher Education
Posted
Emma Wilkins of Dixon Walter, led the recruitment campaign for this key appointment. It follows successful academic leadership appointments elsewhere for the University. Emma has taken much time to understand the institution and provide key advice on how to market the opportunities to ensure the best talent is found.
Higher Education
Posted
Hands up who's ready for half term! Phew what a busy start to the academic year it's been. At Dixon Walter, we've been busy working on some fantastic appointments with existing clients and new. Thank you to all those who continue to support us.
Higher Education
Posted
The theme this year, Take Action Make Impact, centres around the idea that we are all trying to reach effective, positive and sustainable impact through inclusion action for all those we work with and for ourselves. That is the ultimate aim of inclusion and diversity and why it's so important to continue striving for truly inclusive workplaces – to create equity and equality impact for all.