Movers and Shakers June 2022
Posted 30th June 2022
We may still be waiting for some consistent sunshine but things haven't slowed down any in June, with plenty of movement across the Higher Education sector. Take a look at these latest appointments in our summary of the month.
Congratulations and best wishes to all those embarking on new opportunities!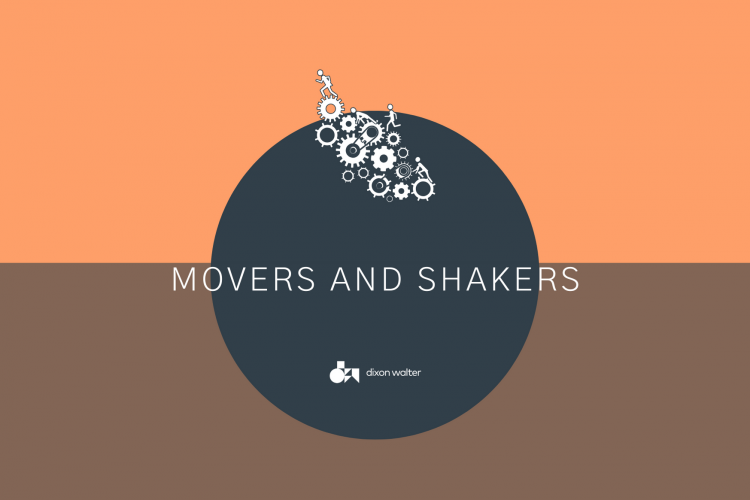 Dixon Walter are delighted to have supported the University of Sunderland in appointing Claire Lister as Director of Human Resources. Claire joins Sunderland from North Yorkshire Police, where she has been Head of People Services since 2020. Prior to this, Claire was HR Director at Care UK. She takes up her new role at Sunderland on 30th August 2022.
Dixon Walter are also extremely pleased to have worked with Leeds Beckett University (LBU) in appointing Dr Jackie Parkin as Head of Nursing. Jackie joins LBU from Sheffield Hallam University, where she was Deputy Head of the Department of Nursing and Midwifery. She will take up her new position in early September 2022.
Imperial College London has appointed Professor Faith Osier as Co-Director of the Institute of Infection. Professor Osier joins Imperial full-time from her previous role as Executive Director of the IAVI Human Immunology Laboratory. Professor Osier had also been Honorary Principal Research Fellow at Imperial's Department of Infectious Disease since January 2021, and now joins the Department of Life Sciences as Co-Director of the College's Institute of Infection.
Queen Mary, University of London has appointed Professor Mary Collins as the new Director of the Blizard Institute. Professor Collins joins Queen Mary's from the Okinawa Institute of Science and Technology (OIST) in Japan, where she was initially Dean of Research and has been Provost since 2018. Before her move to Japan, Professor Collins worked at University College London (UCL) as the Head of Division for Infection and Immunity.
Leeds Beckett University has appointed Rachel C. Boyle as Dean of the university's Carnegie School of Education. Formerly Head of Interdisciplinary Studies at Leeds Beckett University, Rachel becomes the first woman of colour to be appointed as Dean at the university. Her research areas focus on race, racism ethnicity and education and in recent years, she has worked across the media to provide commentary on societal issues of racism including the death of George Floyd, the Black Lives Matter movement and racism within the UK.
Durham University has appointed Professor Catherine Cassell as the new Executive Dean of Durham University Business School. Professor Cassell joins Durham from Birmingham Business School at the University of Birmingham and she has also held senior positions at Alliance Manchester Business School and Leeds University Business School. She joins Durham on 1 September 2022, taking over from Professor Kieran Fernandes, Interim Executive Dean.
Glasgow Caledonian University (GCU) has appointed Professor Stephen Decent as its new Principal and Vice-Chancellor. Professor Decent joins GCU from his position of Provost and Deputy Vice-Chancellor at Manchester Metropolitan University. Prior to this, he has held the roles of Pro-Vice-Chancellor (Research and Enterprise) and Pro-Vice-Chancellor (Academic Development) at Lancaster University, and Vice-Principal and Head of College of the College of Art, Science and Engineering at the University of Dundee. He will take up his new role at GCU on January 1, 2023.
The University of Bradford has made four key appointments to the University's Executive Board. Steve Gilley, currently Director of Estates and Facilities at the University of Leeds, has been appointed as Director of Infrastructure, Marian Hilditch, currently Deputy Academic Registrar at Bradford, has been appointed to the role of Academic Registrar and Director of Registry and Student Administration, Andrew Lang, currently Chief Risk Officer at the Co-op, has been appointed Chief Financial Officer and Professor Chris Gaffney, currently Professor of Archaeological Science at Bradford, has been appointed to the role of Pro Vice-Chancellor for Research.
Kingston University has appointed Professor John Craig as Pro Vice-Chancellor of Education. Professor Craig joins Kingston from Leeds Beckett where he is currently Dean of Social Sciences. As Kingston's Pro Vice-Chancellor of Education, he will assume responsibility for Academic Registry, quality assurance and enhancement and learning and teaching. He will take up his new role later this summer.
Kingston University has appointed Professor Amir Alani as the new Dean of the Faculty of Engineering, Computing and the Environment. Professor Alani, who will also become a Pro Vice-Chancellor at the University when he takes up his post leading the newly formed Faculty, joins Kingston from the University of West London where he was Executive Dean of the School of Computing and Engineering.
London South Bank University (LSBU) has appointed Professor Chris Harty as the new Dean of the School of the Built Environment and Architecture. Professor Harty was previously Head of the School of the Built Environment at the University of Reading from 2017 and replaces the outgoing Professor George Ofori, who will step down as Dean and continue to work at the University as the LSBU Group lead for sustainability. Professor Harty will take up the role in September 2022.
The University of Birmingham has appointed Professor Deborah Longworth as the new Pro-Vice-Chancellor Education. Professor Longworth is currently acting as Interim Pro-Vice-Chancellor Education, following the departure of Professor Kathy Armour at the end of last year. She was previously Deputy Pro-Vice-Chancellor (Student Academic Experience), and before that served for four years as Head of the Department of English Literature.
The Royal College of Music (RCM) has appointed Professor Robert Adlington as Head of Research. Professor Adlington joins the RCM from the University of Huddersfield, where he holds the Queen's Anniversary Prize Chair in Contemporary Music. He will take up his new position on 1 September 2022.
The RCM has also appointed Professor Mark Bowden as Head of Postgraduate Taught Programmes. Professor Bowden is currently Professor of Composition at Royal Holloway, University of London and his work has received a Royal Philharmonic Society Composition Prize, a British Composer Award and an Ivor Novello Award nomination. He will also join Kingston on September 1.
University of Wales Trinity Saint David's (UWTSD) has appointed Lee Tregoning as the new Director of the University's Academy of Sport. Lee, who is the Programme Director for sports related foundation and undergraduate degrees at Coleg Sir Gâr, takes charge of the newly established Academy which aims to support students involved in high performance sport to maintain and develop their performance.
Queen's University Belfast has appointed Professor M. N. Ravishankar as the new Dean and Head of Queen's Management School. Professor Ravishankar joins Queen's Management School from the School of Business and Economics at Loughborough University where he served as Associate Dean of Research (ADR) and spent 12 years in leadership roles. He is Professor of Technology and Globalisation and acknowledged as a leading scholar for his work on the strategic coordination of technology outsourcing and management of digital innovations.
Newcastle University has appointed Professor Stewart Robinson as Dean of the University's Business School. Professor Robinson joins Newcastle from Loughborough University, where he was Dean of the School of Business and Economics. Professor Robinson's academic career also includes 13 years at Warwick Business School, where he held roles including Academic Director of the Executive MBA Programme, Course Director for the MSc in Management Science and Operational Research, and Associate Dean for Specialist Masters Programmes. He will take up his new post at Newcastle on 1 July 2022.
The University of Manchester has appointed Professor Simon Thomson as Director of Flexible Learning. Professor Thomson, currently Director of the Centre for Innovation in Education at the University of Liverpool and previously Head of Digital Pedagogy at Leeds Beckett University, will play a key role in expanding the University's flexible and blended learning offer. He will take up his role on 18 July 2022.
The University of Leeds has appointed Professor Mark Kearney as Executive Dean of the Faculty of Medicine and Health. Professor Kearney takes up the role with immediate effect, having held the post in an interim capacity since March 2021. He is British Heart Foundation Professor of Cardiovascular and Diabetes Research and has previously held leadership roles within the School of Medicine for many years, including that of Dean.
The Open University in Scotland has appointed Marie Hendry as Depute Director (External Engagement and Partnerships) and also Shona Littlejohn as Depute Director (Student Experience and Widening Access). Marie joins from the University of the West of Scotland where she was Business Development Manager, a post she has also held at the University of Edinburgh. Shona joins from Robert Gordon University, where she had been Vice Principal and Pro-Vice Chancellor for Student Experience and External Relations for the last ten years.
De Montfort University, Leicester (DMU) has appointed Professor Richard Greene as the new Deputy Vice-Chancellor. Professor Greene joins DMU from Manchester Metropolitan University (MMU) where he has been Pro Vice-Chancellor for Research and Knowledge Exchange (RKE) since 2016 will act as the university's chief academic officer, responsible for the delivery of teaching and research.
The University of Bath has appointed Dr Anneke Lubben as the Director of Research Infrastructure and Facilities. Dr Lubben has been at Bath since 2006 and is currently Head of Material and Chemical Characterisation (MC2). She will take up her new position on 1 July 2022.
Posted by Sarah Walker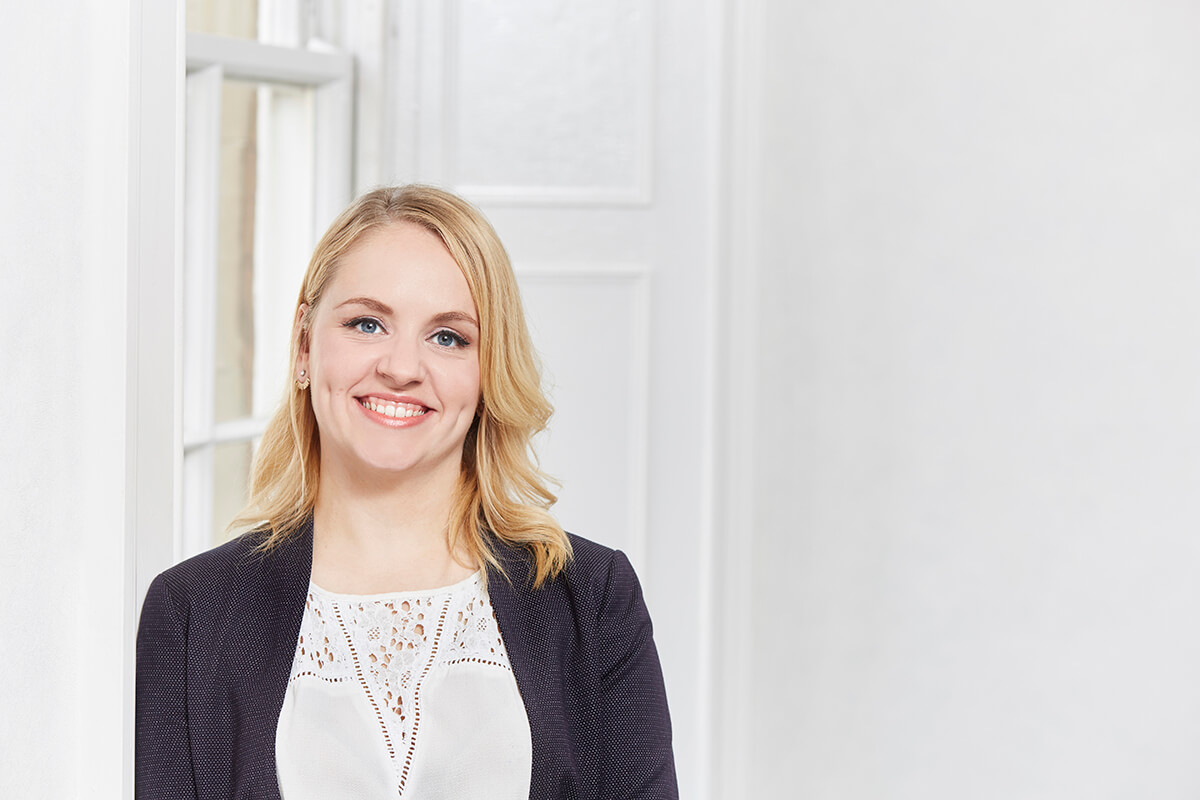 Higher Education
Posted
Emma Wilkins of Dixon Walter, led the recruitment campaign for this key appointment. It follows successful academic leadership appointments elsewhere for the University. Emma has taken much time to understand the institution and provide key advice on how to market the opportunities to ensure the best talent is found.
Higher Education
Posted
Hands up who's ready for half term! Phew what a busy start to the academic year it's been. At Dixon Walter, we've been busy working on some fantastic appointments with existing clients and new. Thank you to all those who continue to support us.
Higher Education
Posted
The theme this year, Take Action Make Impact, centres around the idea that we are all trying to reach effective, positive and sustainable impact through inclusion action for all those we work with and for ourselves. That is the ultimate aim of inclusion and diversity and why it's so important to continue striving for truly inclusive workplaces – to create equity and equality impact for all.