Movers and Shakers March 2022
Posted 31st March 2022
March has seen a number of notable appointments across the sector and has been a particularly busy month at Dixon Walter!
Have a look at all the latest appointments in our summary of the month's key movements.
Congratulations and best wishes to all those embarking on new opportunities!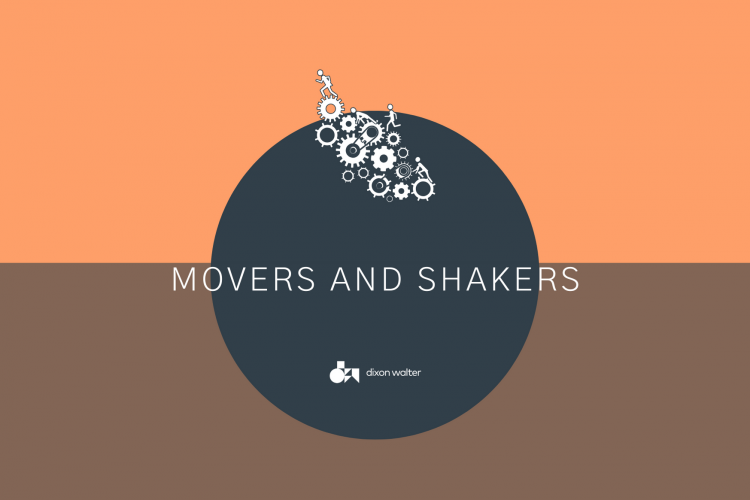 Dixon Walter are delighted to have supported the University of Manchester in appointing Patrick Hemmaway as the new Director of IT Services. Patrick was most recently Executive Director and Director of IT Operations at the New York University Abu Dhabi and has recently returned to his home city of Manchester following 15 years working in IT leadership roles in the UAE.

Read more here: https://www.dixonwalter.co.uk/2022/03/30/dixon-walter-supports-university-of-manchester-to-appoint-new-director-of-it-services/
We are also delighted to have supported the University of Oxford in two key appointments. Antony Brewerton, previously Head of Academic Services at Warwick University Library, has taken up his new role as Associate Director for Academic Library Services and Keeper of Collections at the Bodleian Libraries and Peter Brook, an experienced HR Director within the Higher Education sector, has been appointed Interim Director of HR.
We are pleased to have also supported Durham University in appointing Ian Rooney as the new Director of Construction Services. Ian is currently Deputy Director of Estates, Capital and Programmes at South Tees Hospitals NHS Foundation Trust and has an impressive track record in the NHS. He will take up his new role and join Durham in June.
Furthermore, Dixon Walter are pleased to have supported Anglia Ruskin University with two important Marketing appointments. Raman Sarpal, currently Head of Brands and Campaign at Student Roost, has been appointed Interim Head of Marketing and Brand and Mark Garratt, currently Global Director, International Student Recruitment at the University of Law, has been appointed as Director of Marketing, Communications and Recruitment.
Professor Steve Christie, currently Head of the Department of Chemistry, has been appointed to the role of Associate Pro Vice-Chancellor for the Doctoral College at Loughborough University. Professor Christie's previous roles in the School of Science have included Associate Dean for Enterprise and Associate Dean for Research and he will take up his new position on 1 April, succeeding Professor Liz Peel.
Loughborough University has appointed Rebecca Sawiuk as its new Director of Football. Currently a Senior Lecturer at the University of Hertfordshire, she will join Loughborough in April 2022. Sawiuk boasts an extensive career in football, including fulfilling roles at Regional Talent Centres, England Talent Camps, London Bees FC (Head Coach), Millwall Women (Manager), Oxford Girls Academy (Technical Director), Watford Football Club's boys' academy (Lead Coach) and Head Coach of the BT Sport Ultimate Goal series.
Leeds Trinity University has appointed Lisa Williams as the new Director of Global Engagement. As Director of Global Engagement, Lisa will lead on the development of the University's strategy and vision for international development. Lisa brings a wealth of experience, joining Leeds Trinity from the education technology platform Adventus, where she was Partnerships Director for UK and Europe. Prior to this, she was at De Montfort University for four years, most recently as Deputy Director of International, and before that Coventry University for three years as the International Officer for southeast Asia and West Africa.
Heriot-Watt University has announced the appointment of Jen Henderson as Head of Talent Partnerships, a significant strategic new role which will drive further business engagement and industry partnerships to reduce the skills gap in key growth sectors of the Scottish economy. Having previously worked as Programme Manager for Developing the Young Workforce (DYW) Forth Valley, Jen brings a wealth of experience in delivering successful collaborations across public, private and third sector organisations in education, business and communities.
Professor Shabbar Jaffar has been appointed as the new Director of the University College London (UCL) Institute for Global Health. Professor Jaffar joins UCL from the Liverpool School of Tropical Medicine (LSTM) where he is Professor of Epidemiology and Head of the Department of International Public Health. Previously, he was at the London School of Hygiene and Tropical Medicine where he completed his PhD on the natural history of HIV in sub-Saharan Africa.
Kevin MacDonald has been appointed as Director of the UCL Institute of Archaeology. Kevin is Professor of African Archaeology at the UCL Institute of Archaeology where he has been teaching since completing his PhD at Cambridge in 1994. He takes over from the current Director of the Institute of Archaeology, Sue Hamilton, on 1 September 2022 for a five year term.
UCL has appointed US academic Amy Kulper as Director of The Bartlett School of Architecture. Currently Head of Architecture at Rhode Island School of Design, Kulper will replace Bob Sheil, the present Director of the Bartlett, who is to stand down in summer 2022. Her previous positions include the University of Cambridge, the University of California, Los Angeles (UCLA), the Southern California Institute for Architecture and the University of Michigan and she will start her job at the Bartlett in September.
Dr Julie King has been appointed as Executive Dean of the School of Digital, Technologies and Arts at Staffordshire University. Dr King, who will take up the role on 9 May 2022, was previously Deputy Dean in the Faculty of Creative Industries at the University of South Wales where she was responsible for international recruitment and portfolio development. She has held a number of Academic Posts including MA Fashion and Textiles Course Leader at Hong Kong Polytechnic University, Head of Fashion and Textiles at De Montfort University and Head of Fashion at University of Northampton.
Cardiff Metropolitan University has appointed Stephen Wordsworth as the University's new Chancellor. Stephen, currently Executive Director of the Council for At-Risk Academics (CARA), has extensive and high-level experience in international relations, cultural diplomacy and the role of education in international conflict resolution and capacity building, having led CARA since 2012. Prior to taking up post at CARA in 2012, Stephen was a member of the UK Diplomatic Service with his two last posts being Deputy Head of Mission in Moscow and British Ambassador to Belgrade.
Dr Nathan Archer has been appointed as Director of the International Montessori Institute at Leeds Beckett University. Dr Archer has worked in the early years education sector for 20 years, is a trained Montessori teacher, and has extensive experience in both teaching and education research. Most recently, he was a Postdoctoral Research Fellow at the University of Leeds and in his new role, is in charge of developing new postgraduate programmes and advancing the research agenda of the Institute.
University of the Arts London (UAL) has appointed Professor Andrew Teverson as Pro Vice-Chancellor and Head of London College of Fashion. Professor Teverson is currently Interim Head of London College of Fashion and Professor of Cultural History & Critical Thinking. He has led academic strategy at the college since 2019, joining UAL from Kingston University, where he was Head of the Schools of Arts, Culture and Communication. He will take up the new post on 14th March.
UAL has appointed Polly Mackenzie as Chief Social Purpose Officer. Polly is the Chief Executive of Demos, the UK's leading social value think tank and her previous roles include founding CEO of the Money & Mental Health Policy Institute, founding CEO of the Women's Equality Party, and Policy Director to the Deputy Prime Minister from 2010 to 2015. She will take up the post in July 2022.
Rob Kramer has been appointed University Secretary at UAL. Rob is currently Director & Chief Operating Officer of the Cabinet Secretariat in the Cabinet Office, where he is responsible for the effective operation of cabinet government and advises senior ministers and the Cabinet Secretary. He will take up post on 3 May 2022.
Aston University has announced that Professor Aleks Subic has been appointed as its next Vice-Chancellor and Chief Executive. Professor Subic joins Aston University from RMIT University in Australia, where he is currently the Deputy Vice-Chancellor (STEM) and Vice President (Digital Innovation). He succeeds Professor Alec Cameron, who stepped down after five years in December 2021, and will take up the post in August 2022.
Professor Andre Spicer has been appointed as the new Dean of Bayes Business School at City, University of London. Professor Spicer, Professor of Organisational Behaviour and a previous Head of the School's Faculty of Management, had served as Interim Dean since December 2021 and replaces outgoing Dean, Professor Paolo Volpin. Prior to joining Bayes, he has held posts at the University of Warwick, London Business School, the Kellogg School at North Western, McGill University, Lund University, University of St Gallen, and the University of Sydney.
Professor Julie Barnett has been appointed as Associate Pro-Vice-Chancellor (Research) at the University of Bath. Professor Barnett, currently Associate Dean (Research) for the Faculty of Humanities and Social Sciences at Bath, joined the University in 2013 as Professor of Health Psychology after roles at Brunel University and the University of Surrey. She starts her new role on 1 April 2022.
Scotland's Rural College (SRUC) has appointed Dr Susannah Bolton to the new post of Vice Principal – Enterprise and Knowledge Exchange. Dr Bolton, who was previously Director of Research at the Agriculture and Horticulture Development Board (AHDB), will play a leading role in shaping and growing SRUC's enterprise activities and increasing the economic and social impact of SRUC's research and innovation programmes.
The University of Edinburgh has appointed Lucy Evans as the University's Deputy Secretary (Students). Lucy will join the University having spent the past eleven years at the University of Surrey, the last three of which as their Chief Student Officer, covering all aspects of academic administration and student support. She will take up her position in the University Secretary's Group on 13 June 2022.
The University of Edinburgh has appointed Bernd Schroers as the new Head of School of Mathematics. Bernd Schroers is currently Professor of Mathematics at Heriot-Watt University where he served as Head of Department during 2014-2017 and most recently was Co-director of the Maxwell Institute for Mathematical Sciences and as Co-chair of the International Centre for Mathematical Sciences (ICMS). He will join Edinburgh in August 2022.
The University of Wolverhampton has appointed two new heads of school for Public Health and Psychology. Professor Farzad Amirabdollahian, currently a senior academic at Liverpool Hope University, will become the Head of Public Health as well as Associate Dean for the Faculty of Education, Health and Wellbeing. Professor Amirabdollahian's previous roles have included Deputy and Assistant Head of School, and Head of Nutrition and Biosciences within the School of Health Sciences, Liverpool Hope University. Professor Chris Bridle, currently Head of School of Psychology at the University of Bedfordshire, will become Head of Psychology. Previously, Professor Bridle was the Founding Director of the Lincoln Institute for Health at the University of Lincoln and led the rehabilitation clinical trials portfolio at Warwick Medical School. Both will join the University in April 2022.
Guildhall School of Music and Drama has appointed Dr David Linton as Head of Acting and Programme Leader. Currently Course Leader and Senior Lecturer in Drama at Kingston University London, Dr Linton has worked as a professional actor and practitioner for over twenty-five years and has an impressive track record in research and higher education. He takes up the new role in July 2022.
The University of Glasgow has appointed Professor Jo Gill as Vice-Principal and Head of the College of Arts. Professor Gill joins Glasgow from the University of Exeter, where she is currently the Pro-Vice-Chancellor and Executive Dean of the College of Humanities, having previously served as the University's Associate Dean for Education and, prior to that, as Associate Dean for International & Development. She succeeds Professor Roibeard (Robby) Ó Maolalaigh, who will step down from the post in July.
The University of Bristol has appointed Professor Evelyn Welch as Vice-Chancellor. Professor Welch, who is currently Senior Vice President (Service, People & Planning) at King's College London, succeeds Professor Hugh Brady who has been Vice-Chancellor for seven years and becomes the first woman to lead the institution. She will take up the role on 1 September 2022.
Dr Ruth Garbutt has been appointed as the new Head of Social Work for the School of Health and Society at the University of Salford. Dr Garbutt is an experienced social worker who has worked as a specialist social worker in disability and also in adoption/fostering. She has also undertaken a postdoctoral fellowship in social policy at the University of Leeds and becomes Head of Social Work after previously holding the position on an interim basis.
Dr Rebecca Flemming has been appointed as the first A.G. Leventis Chair in Ancient Greek Scientific and Technological Thought at the University of Exeter. This new position forms part of the Department of Classics and Ancient History in the College of Humanities and marks the twenty-fifth anniversary of the partnership between the A.G. Leventis Foundation and the University of Exeter. Dr Flemming joins Exeter from the University of Cambridge, where she is currently a Senior Lecturer in the Faculty of Classics.
Anglia Ruskin University has appointed Dr Sanjiv Ahluwalia as the new Head of its School of Medicine. Dr Ahluwalia has been a GP in the north London borough of Barnet since 1999 and started his career in in clinical education in 2002 as a GP education programme director. Most recently, he was the Regional Postgraduate Dean for Health Education England (HEE) in London.
ARU Peterborough, scheduled to open later this year, has appointed Rob Behrens CBE as Chair of the Board of Governors. Mr Behrens has been Parliamentary and Health Service Ombudsman in the UK since 2017. Earlier in his career, he was a Cabinet Office civil servant working on international public service reform and standards in public life. The university will open in September this year.
Falmouth University has appointed Dr Lee Miller as Head of Postgraduate Research and Associate Professor. Dr Miller has built a career in arts education and performer training, working to support undergraduate, postgraduate taught and doctoral students across the contemporary arts. He has worked in multiple UK universities, running undergraduate and postgraduate programmes, and has undertaken freelance work in Finland, Portugal and Sweden. He will join Falmouth in May 2022.
Queen Mary, University of London has appointed Professor Arunthathi Mahendran as the Institute Director for Institute of Health Sciences Education (IHSE). Professor Mahendran, currently Senior Lecturer and Consultant Transplant Surgeon at Queen Mary, becomes the first woman and person of colour to be appointed IHSE Director. She has a strong track record in research and was recently the recipient of the President and Principal's Prize for Excellence in Education in 2021.
Professor Dan Hunter has been appointed as Executive Dean of The Dickson Poon School of Law, King's College London. Professor Hunter will be joining King's from Queensland University of Technology (QUT) where he has been Dean of Law since November 2019. He has taught at some of the most prestigious universities across the world, including Cambridge University, Melbourne Law School, New York Law School and the Wharton School at the University of Pennsylvania and is set to join King's in the summer.
Glasgow Caledonian University has appointed Professor Carl Schaschke as the Dean of the School of Computing, Engineering and the Built Environment. Professor Schaschke joins the University from his current post of Dean of the School of Computing, Engineering and Physical Sciences at the University of West of Scotland, having previously held senior academic leadership roles at Abertay and Strathclyde universities. He will join GCU in May 2022.
That's all for now. We'll see you next month for another round of Movers & Shakers.
If you would like to chat to our team about an opportunity you may need help with, or perhaps you are seeking your next challenge please contact us on 0191 500 5500 / info@dixonwalter.co.uk.
Posted by Sarah Walker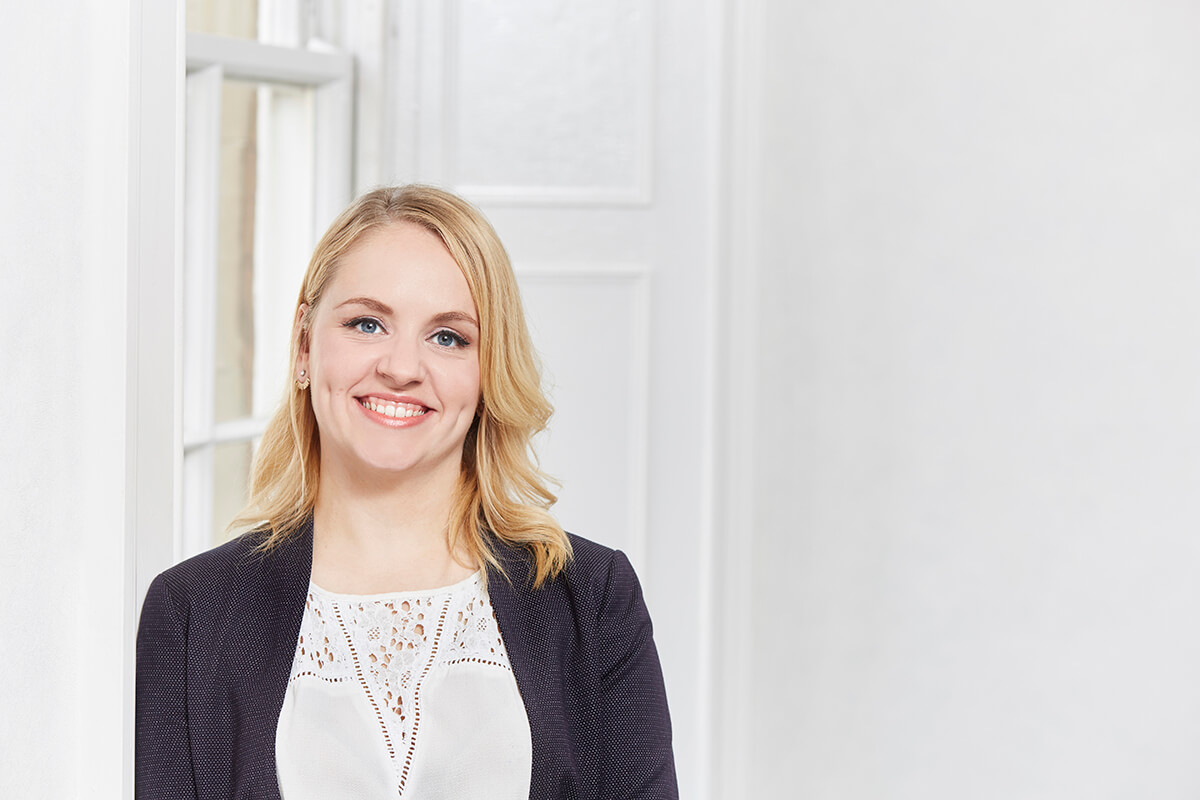 Higher Education
Posted
Emma Wilkins of Dixon Walter, led the recruitment campaign for this key appointment. It follows successful academic leadership appointments elsewhere for the University. Emma has taken much time to understand the institution and provide key advice on how to market the opportunities to ensure the best talent is found.
Higher Education
Posted
Hands up who's ready for half term! Phew what a busy start to the academic year it's been. At Dixon Walter, we've been busy working on some fantastic appointments with existing clients and new. Thank you to all those who continue to support us.
Higher Education
Posted
The theme this year, Take Action Make Impact, centres around the idea that we are all trying to reach effective, positive and sustainable impact through inclusion action for all those we work with and for ourselves. That is the ultimate aim of inclusion and diversity and why it's so important to continue striving for truly inclusive workplaces – to create equity and equality impact for all.