Movers and Shakers August 2022
Posted 31st August 2022
The summer holidays might be over but August has been a busy month, with plenty of movement across the Higher Education sector. Take a look at these latest appointments in our summary of the month.
Congratulations and best wishes to all those embarking on new opportunities!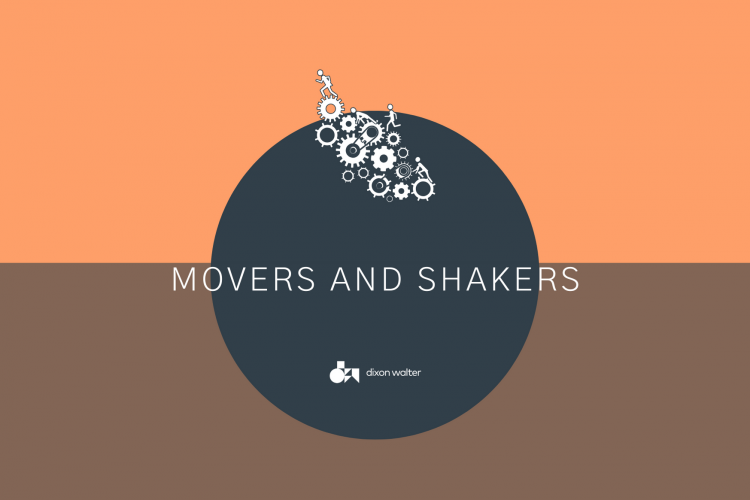 Dixon Walter are delighted to have supported Oxford Saïd's Business School in appointing Dan Snape as the new Chief Financial Officer. Dan is currently the Director of Finance and Resources at Blavatnik School of Government. Before joining the University, Dan spent 10 years working in the private sector. He will be taking up the CFO role on the 1st of September, reporting into Chief Operating Officer Manos Kapterian, as part of the School's leadership team.
Read more here: https://www.dixonwalter.co.uk/2022/08/04/new-chief-financial-officer-appointed-at-said-business-school/
Dixon Walter are also delighted to have supported the University of Cumbria in appointing Mark Swindlehurst as the new Chief Operating Officer. Mark will join the university on Monday, September the 5th. He previously worked at Lancaster University and on a wide range of projects for many universities in his role as director of both management consultancy and asset management companies.
Read more here: https://www.dixonwalter.co.uk/2022/08/10/dixon-walter-have-successfully-appointed-chief-operating-officer-at-university-of-cumbria/
The University of Birmingham is delighted to announce that Professor Andrew Stockley has been appointed as Pro-Vice-Chancellor and Head of the College of Arts and Law. Professor Stockley, who is currently Executive Dean of The City Law School and a member of the Senior Leadership Team of City, University of London at the University of London, will be joining the University of Birmingham in September.
The University of Northampton (UON) has been joined by its newly appointed vice-chancellor, Professor Anne-Marie Kilday. Before joining UON, Professor Kilday held a senior leadership role as Pro Vice Chancellor for Student Experience and University Community at Oxford Brookes University, having previously held the post of Pro Vice Chancellor for Research and Knowledge Transfer and Impact in 2012.
Professor Anna Whitelock has been appointed as Executive Dean of City, University of London's newly formed School of Communication & Creativity. The appointment follows Professor Whitelock's successful spell as Interim Dean of the former School of Arts & Social Sciences, which now splits into two new and more agile Schools – the other being the School of Policy & Global Affairs.
Professor Sasha Roseneil has taken up the post of vice-chancellor at the University of Sussex, following the announcement of her appointment in January. The first woman to serve in the role, she has won international recognition during more than 30 years of pioneering research on gender, sexuality and intimate life, and on citizenship, social movements and social change.
Chris Hunt has been appointed as Commercial Director at the University of Warwick, and will start his new role in September 2022. A Warwick graduate, Chris has worked in commercial roles for over 20 years. He joins Warwick from the National Trust where he was Commercial Director.
The University of Bedfordshire has appointed Matt Higgins as the institution's new Chief Finance and Resources Officer (CFRO). Higgins boasts a globe-trailing career underpinned by a strong background in finance and 13-years' experience within the higher education sector. He joins the Vice Chancellor's Executive Group (VCEG) and will oversee the University's finance, ICT and resource services, including facilities and estates. This announcement comes following the retirement of his predecessor, Donald Harley, who had worked at the University for 16 years.
The University of the West of Scotland (UWS) has appointed Professor James Miller as vice-chancellor, poaching the Glasgow Caledonian University (GCU) deputy vice-chancellor. Prof Miller will start the job on 1 November 2022. Prof Craig Mahoney, the UWS vice-chancellor of eight years, announced in November 2021 that he was leaving the university to lead the University of Law. Miller has held the deputy role at GCU since 2015 and served as chief executive of the Royal College of Physicians and Surgeons of Glasgow
Aberdeen University has appointed Professor Beth Lord as the new Head of School of Divinity, History, Philosophy and Art History.
A new chief operating office is set to join the University of Cumbria next month. Mark Swindlehurst will join the university on Monday, September 5. He previously worked at Lancaster University and on a wide range of projects for many universities in his role as director of both management consultancy and asset management companies.
That's all for now. We'll see you next month for another round of Movers & Shakers. If you would like to chat to our team about an opportunity you may need help with, or perhaps you are seeking your next challenge please contact us on 0191 500 5500/ info@dixonwalter.co.uk
Posted by Catriona
Higher Education
Posted
Emma Wilkins of Dixon Walter, led the recruitment campaign for this key appointment. It follows successful academic leadership appointments elsewhere for the University. Emma has taken much time to understand the institution and provide key advice on how to market the opportunities to ensure the best talent is found.
Higher Education
Posted
Hands up who's ready for half term! Phew what a busy start to the academic year it's been. At Dixon Walter, we've been busy working on some fantastic appointments with existing clients and new. Thank you to all those who continue to support us.
Higher Education
Posted
The theme this year, Take Action Make Impact, centres around the idea that we are all trying to reach effective, positive and sustainable impact through inclusion action for all those we work with and for ourselves. That is the ultimate aim of inclusion and diversity and why it's so important to continue striving for truly inclusive workplaces – to create equity and equality impact for all.