Movers and Shakers August 2018
Posted 31st August 2018
Where's the summer gone? With September at our doorstep, we look at who's changing jobs in the sector.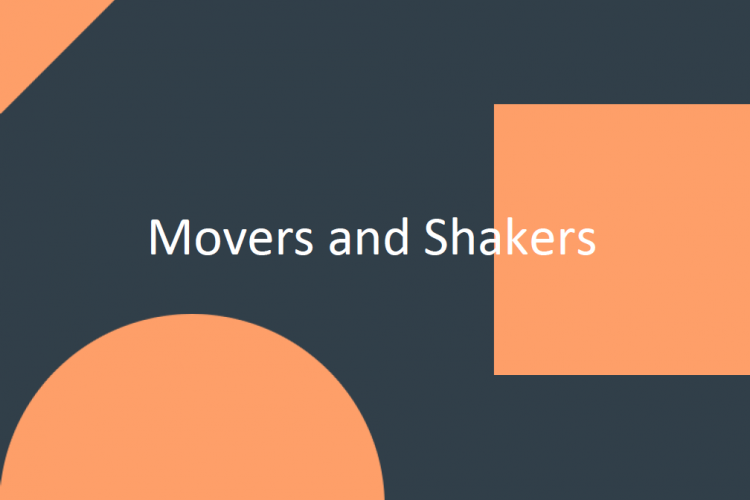 Continuing our partnership with The University of Cumbria, Dixon Walter recently assisted with the key appointment of Professor Brian Webster-Henderson as the new Pro Vice-Chancellor of Health and are pleased to see him take on this pioneering role.

We are delighted to announce the appointment of Lynda Johnstone as the new Global Director of Estates and Facilities at Heriot-Watt University. Lynda joined Heriot-Watt on 27th August from the BAE Systems where she was Head of Real Estate, responsible for the operational management and commercial strategy of its global property portfolio.
Cranfield University has appointed Professor Phil Hart as Director of Energy and Power. Professor Hart is currently Vice President of two marine engineering companies that are part of the JD Irving group.  He took up his role in August 2018.
James Rolfe has been announced as the new Chief Operating Officer at Anglia Ruskin University. James will join Anglia Ruskin from his current role as Executive Director of Resources at the London Borough of Enfield. He will commence his new role in October.
Jonathan Eaton has been appointed as Academic Registrar at Teesside University with effect from 1st August 2018. Previously, he was Head of Learning and Teaching Enhancement.
The University of Sussex has appointed a new Chair of Council. Mr. Brodie is retiring from the University's governing body and will be replaced by Dame Denise Holt, who has been an independent member of Council for the last year and will now become Chair. She has had a distinguished career as a diplomat and holds a range of non-executive positions.
Sir Simon Hughes has been confirmed as the new executive chancellor of London South Bank University. The position is unpaid and partly ceremonial but Sir Simon has pledged to work actively to support the university as it strives to transform lives and provide opportunities for individuals, local business and the many diverse south London communities. The official ceremony will take place this autumn.
Professor Richard Follett has been appointed as the University's new Deputy Pro-Vice-Chancellor – International at the University of Sussex. Professor Follett – who was previously the University's Director of International Recruitment and Development and a Professor of American History took up his new post in August.
The Leeds College of Building has announced Derek Whitehead is to become its new Chief Executive Officer and Principal next year. Mr. Whitehead, who is currently Deputy Principal at the UK's only specialist Further Education construction college, will take up his new position in January 2019.
Sarah Sharples has been announced as the University of Nottingham's first Pro Vice-Chancellor for Equality, Diversity and Inclusion. Professor Sharples is currently Associate Pro-Vice-Chancellor for Research and Knowledge Exchange in the Faculty of Engineering and will take up her new role from 1 September 2018.
The Council for Higher Education in Art & Design (CHEAD) has appointed Sandra Booth as the new Director of Policy and External Relations. Sandra took up the role on 1 August 2018. She comes with a wealth of experience most recently as Pro Vice-Chancellor Enterprise, Business Development and Engagement at the University of Cumbria.
Prof David Cardwell has been appointed as Pro-Vice-Chancellor for Strategy and Planning at the University of Cambridge. Professor Cardwell took up the post on 1 August 2018. This follows the departure of Professor Duncan Maskell, who is leaving Cambridge to become Vice-Chancellor of the University of Melbourne. Professor Cardwell has been at Cambridge since 1992 and, since 2014, has been Head of the Department of Engineering.
Professor Rebecca Lingwood has been appointed as Brunel University London's first Provost, with effect from 6th August. Professor Lingwood joins Brunel from Queen Mary University of London, where she was Vice-Principal for Education and Professor of Fluid Dynamics.
The University of Bristol's Cabot Institute for the Environment has appointed Professor of Glaciology, Jemma Wadham, from the University's School of Geographical Sciences, as a new Director. She started her new role on 6th August.
Digital and innovation strategy expert David Plumb has been appointed to the new role of Director of Innovation at the University of Warwick. He will take up the role in September. David's recent roles include Chief Digital Officer at O2, where he was responsible for innovation, growth and digital.
Professor Richard Smith has been announced as the new Deputy Pro-Vice Chancellor at the University of Exeter Medical School. He will move to Exeter from the London School of Hygiene and Tropical Medicine, where he is currently Dean of the Faculty of Public Health and Policy. He will take up the newly-created role in September.
City, University of London has appointed Professor Andrew Stockley as its new Dean of the City Law School. For the past seven years, Professor Stockley has led New Zealand's premier Law School, as Executive Dean of Law at the University of Auckland.
Professor Maria Fasli will become Executive Dean of the Faculty of Science and Health at the University of Essex from August 2019. Professor Fasli is the Director of the Institute for Analytics and Data Science and Director of the Economic and Social Research Council's Business and Local Government Data Research Centre. She has worked at Essex since 1999.
Queen Mary has appointed Professor Paul Coulthard as the new Dean for Dentistry. Professor Coulthard will be joining Queen Mary from the University of Manchester where he has been Head of the School of Medical Sciences, Dean of the Dental School and Professor of Oral and Maxillofacial Surgery.
Warwick Arts Centre has appointed its next director. Doreen Foster is currently deputy director of the Black Cultural Archives and, before that, chief executive of the Bernie Grant Arts Centre in Tottenham. She will take up the position on September 1.
Argyll College UHI's board of governors has appointed Martin Jones as its Principal and Chief Executive Officer, and he will take up this post on 5th November 2018. Martin, who is currently a Senior Lecturer in Law at Glasgow Caledonian University, will replace Fraser Durie in the next academic year.
The University of Strathclyde's Advanced Nuclear Research Centre has appointed Duncan Hawthorne as its next Chairman. Mr. Hawthorne, a respected international leader in the power generation industry, is currently CEO of Horizon Nuclear Power.
Sir David Bell will be leaving his role as Vice-Chancellor at Reading on Friday 21 September 2018. The following Monday, 24 September, he will take up his new role as Vice-Chancellor and Chief Executive of the University of Sunderland. Professor Robert Van de Noort (Deputy Vice-Chancellor) will become acting Vice-Chancellor on 22 September until a new permanent Vice-Chancellor is appointed. Professor Gavin Brooks will become acting Deputy Vice-Chancellor, in addition to his existing role as Pro-Vice-Chancellor for Teaching & Learning. To cover many of the tasks currently undertaken by Robert in his substantive role, Professor Mark Fellowes has been appointed as Pro-Vice-Chancellor, Academic Planning & Resources from 15 September.
Professor Helen McShane, a leading vaccine specialist, has been appointed as Director of the Oxford Biomedical Research Centre (BRC). Prof McShane is Professor of Vaccinology in the University of Oxford's Nuffield Department of Medicine, and is an Honorary Consultant Physician in HIV and genito-urinary medicine at the Oxford University Hospitals.
Peter Barker has been appointed as Head of School, Design + Communication, at Plymouth College of Art. The role sees him return to England after three years in Denmark at Design School Kolding, regularly ranked as one of Europe's top 50 design schools.
Liz Connolly takes over as Principal and Chief Executive at West College Scotland on Monday, 3 September, succeeding Audrey Cumberford. Ms. Connolly has been the college's vice-principal for corporate development since its formation in 2013, through the merger of James Watt College, Greenock, Reid Kerr College, Paisley and Clydebank College.
That's all for now. We'll see you next month for another round of Movers & Shakers. In the meantime, if you are looking for a new role, cast your eye over our current opportunities page.
Posted by Sarah Walker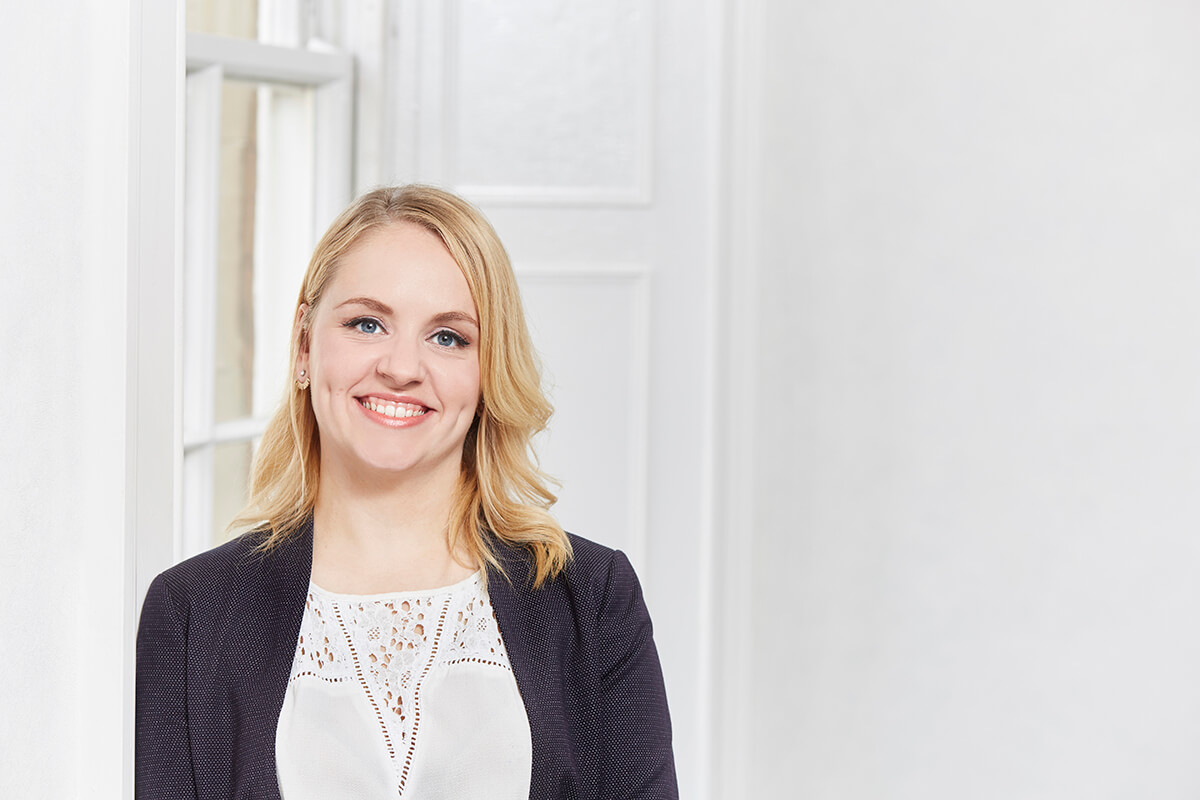 Higher Education
Posted
Emma Wilkins of Dixon Walter, led the recruitment campaign for this key appointment. It follows successful academic leadership appointments elsewhere for the University. Emma has taken much time to understand the institution and provide key advice on how to market the opportunities to ensure the best talent is found.
Higher Education
Posted
Hands up who's ready for half term! Phew what a busy start to the academic year it's been. At Dixon Walter, we've been busy working on some fantastic appointments with existing clients and new. Thank you to all those who continue to support us.
Higher Education
Posted
The theme this year, Take Action Make Impact, centres around the idea that we are all trying to reach effective, positive and sustainable impact through inclusion action for all those we work with and for ourselves. That is the ultimate aim of inclusion and diversity and why it's so important to continue striving for truly inclusive workplaces – to create equity and equality impact for all.