Movers and Shakers April 2020
Posted 30th April 2020
As we look forward and adapt to the "new normal", we keep track of the developments in the sector. Take a look at our latest industry Movers and Shakers round-up. Good luck to all those embarking on new challenges!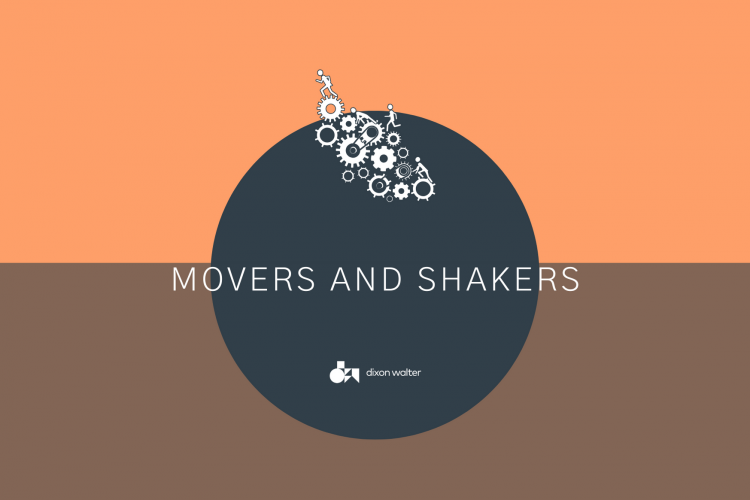 Former Chief Executive of the Joseph Rowntree Foundation, Dame Julia Unwin DBE, will become Pro-Chancellor and Chair of York St John University's Governing Body from August 1. Dame Julia, who lives in York, has worked across multiple sectors during her social campaigning career, including as a charity commissioner.
Professor Seb Oliver has been appointed as a Deputy Pro-Vice-Chancellor for Research at the University of Sussex. Professor Oliver is Professor of Astrophysics and was Director of Research and Knowledge Exchange in the School of Mathematical and Physical Sciences from 2012-2019.
The University of Sheffield has appointed Heidi Fraser-Krauss to the position of Executive Director of Corporate Services. Heidi joins the University of Sheffield with a wealth of knowledge and experience in the university sector. She has worked in a variety of leadership roles throughout her career, including at the University of St Andrews, and at the University of York, where she served as Deputy Registrar and Director of Corporate and Information Services.
Professor Jane Wills has been chosen as the new director of the Environment and Sustainability Institute (ESI) at the University of Exeter. Professor Wills, who will take over from Professor Juliet Osborne in May, is a leading academic in the field of geo-political-economy, regional development, community organising and localism. Jane joined the University of Exeter in October 2017, moving from Queen Mary, University of London.
The University of Bath has appointed Keith Zimmerman as its new Chief Operating Officer. Keith joined the University on April 6 from Perrett Laver, where he was Managing Partner and Head of Research Leadership. He has previously served as Group Chief Operating Officer at the Open University, Director of Student Administration and Services at the University of Oxford and Academic Registrar at the University of Exeter, among other senior roles spanning 25 years in Higher Education.
Dame Deirdre Hutton has been appointed Chancellor of Cranfield University. Dame Deirdre will assume the role of Chancellor from Baroness Young of Old Scone on 1 August 2020. Dame Deirdre is widely recognised for her leadership of regulatory authorities. She is an Honorary Graduate and former Pro-Chancellor of Cranfield University and is currently Chair of the Civil Aviation Authority and Honorary Vice President of the Trading Standards Institute.
Paul Nicholson-Lewis has been appointed as Director of Estates at the University of Law. He moved from the University of Greenwich where he was Head of Facilities.
A chemical engineering academic with extensive international experience has been appointed to the role of Heriot-Watt University's Vice-Principal and Provost. Professor Mark Biggs is currently Pro-Vice-Chancellor and Head of College of Science and Technology at Nottingham Trent University. He will take up the key leadership role in Edinburgh this summer with the aim of driving growth across Heriot-Watt's UK and global network.
Liz Gatheral has been appointed as Director of Estates and Capital Projects at the University of Central Lancashire. She started her new role earlier this month moving from the University of York where she held the role of Director of Estates Development.
Falmouth University has strengthened its senior management team with two key appointments. Professor Patric Eriksson has been appointed as Deputy Vice-Chancellor Research & Innovation. He will join the University on 1 May 2020. Patric has been a Visiting Professor of Innovation at Falmouth University since 2014. He has spent most of his professional life developing regional, national and international Innovation ecosystems that connect universities, start-ups, traditional industries, and society. Dr. Russell Crawford has been appointed as Director of Learning & Teaching. He will join the University on 1 July 2020. Russell is currently a Senior Lecturer in Academic Development within the Keele Institute for Innovation and Teaching Excellence at Keele University.
The Business School at the University of Leeds has announced Professor Edgar Meyer as the new Deputy Dean of the faculty. Professor Meyer joins the Business School's Faculty Executive Group from Imperial College London, where he was Associate Dean UG Programmes and Education Quality for over four years.
Professor Luke Windsor has been appointed as the next Dean of the Leeds Doctoral College. He will succeed Professor Claire Honess at the end of the summer. Professor Windsor is currently Deputy Dean of the Faculty of Arts, Humanities and Cultures and Professor of Music Psychology in the School of Music at the University of Leeds.
Joe McGraw has been appointed in the new role of Director of People & Development for NCG. Joe will formally take up this new Group role on 20 April. He has been undertaking the interim role of Group HR Director for 5 months.
Nottingham Law School (NLS) has appointed Jenny Chapman as its new Executive Dean. Jenny joined NLS as a senior lecturer in 1993 following a period in practice and has held a variety of roles within NLS since that time. She has been Deputy Dean since 2012 and has served as the Acting Dean on two occasions.
Lancaster has announced new leadership team for Student Wellbeing. Sabiha Patel took up the brand-new role of Associate Director (Student Wellbeing and Inclusion) on Monday, 27th April. Sabiha joined Lancaster from the University of Leeds where she has performed university-wide leadership roles for some six years in the field of inclusion and equality, working across teams in HR, student services and other professional services. Dr. Sarah Sweeney has been appointed Interim Head of Student Wellbeing Services. She has taken up the role on a secondment basis from her position as Faculty Manager for the Faculty of Science and Technology.  Dr. Sweeney has been driving the Equality, Diversity and Inclusion agenda at faculty and University level, and recently co-authored the University's Athena SWAN submission.
Lancaster University has also appointed Dr. Mark Brewer to take up the role of Academic Dean at its new campus in Leipzig, Germany. A native of the United States who has lived most of the past three decades in the UK and Germany, Dr. Brewer brings a personal understanding of the immense opportunities of international education and looks forward to leading Lancaster University's European expansion. Dr. Brewer joins Lancaster from Sheffield Hallam University where he was the Associate Dean for Global and Academic Partnerships in the College of Business, Technology, and Engineering.
The University of Manchester has appointed Robert Fraser as its new Chief Financial Officer. Robert is joining them from the University of Glasgow where he is Director of Finance. He has worked for Glasgow since 2004 and has previously held leadership roles at Heriot-Watt University and in sectors including retail, electronics, financial software and education.  He has worked extensively overseas in Asia, Africa, the Americas and Europe. Robert will start in his role on 1 July, taking over from David Soutter and John Cunningham who have been providing interim support.
Professor Danielle George has been appointed as the new Associate Vice-President for Teaching, Learning and Students at the University of Manchester, starting this summer. Danielle moves from the Faculty of Science and Engineering where she has been Vice Dean of Teaching and Learning since 2013, where she has played a prominent role in the re-structure of the Faculty and has led the new Teaching College.
Professor David Leadley has been appointed as the University of Warwick's new Deputy Pro-Vice-Chancellor (Research). Professor Leadley, who is presently Head of the Department of Physics, will remain in his current role and take over from Professor Stephen Jarvis, who is to leave Warwick after over twenty years in June 2020, as Deputy Pro-Vice-Chancellor (Research). In addition to Professor Leadley's new role, Professor Kerry Kirwan, of WMG at the University of Warwick, will take over from Professor Jarvis as Trustee/Founder Director of The Alan Turing Institute.
The University for the Creative Arts has appointed Matt Higgins to the newly created role of Chief Operating Officer (COO). Following a successful career in the private sector, Matt decided to move to Higher Education, joining the University of Surrey in 2009, as the Deputy Director of Finance, then moving to the University of Chichester in 2018 as Chief Financial Officer. Matt Higgins takes up his position at UCA from 1 July.
The University of Birmingham has announced Professor Stephen Jarvis as Pro-Vice-Chancellor and Head of the College of Engineering and Physical Sciences. Professor Jarvis, who is currently Deputy Pro-Vice-Chancellor (Research) at the University of Warwick, will be joining the University of Birmingham at the end of June 2020.
That's all for now. We'll see you next month for another round of Movers & Shakers.
If you would like to chat to our team about an opportunity you may need help with, or perhaps you are seeking your next challenge please contact us on 0191 500 5500 / info@dixonwalter.co.uk.
Posted by Sarah Walker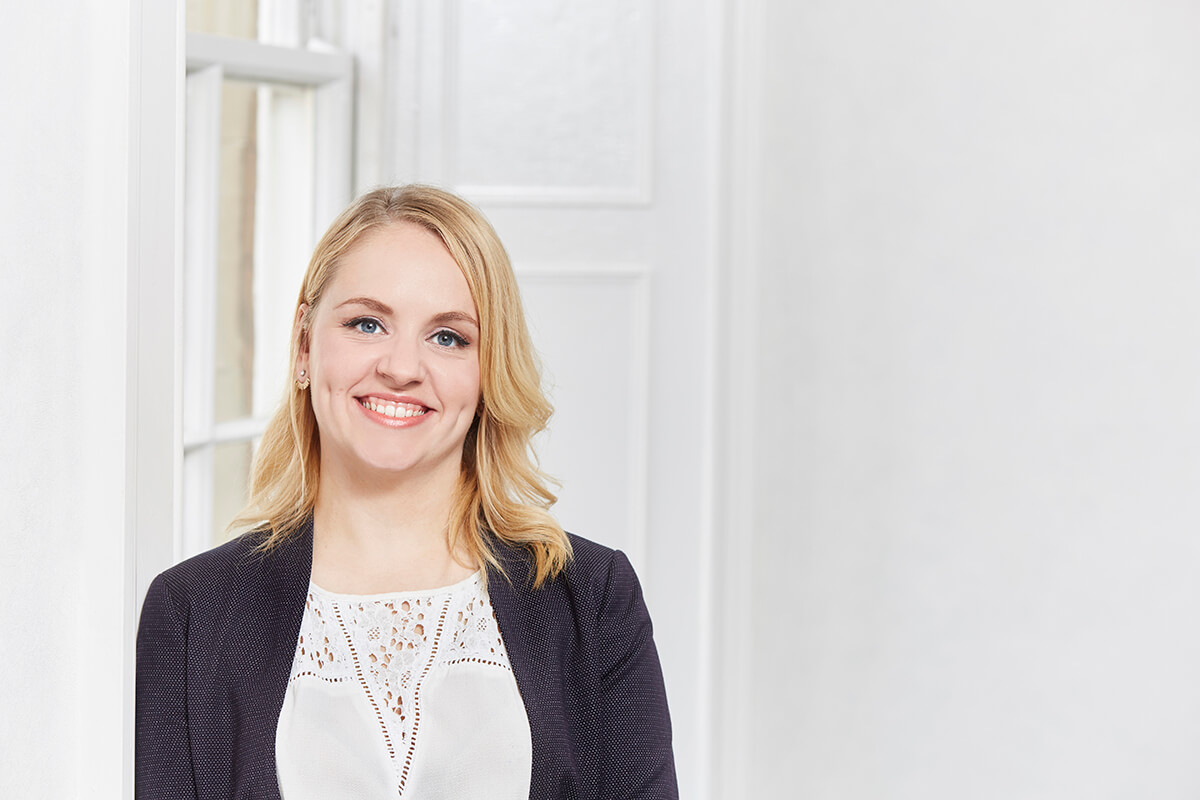 Higher Education
Posted
Anglia Ruskin University was hailed as an institution that "support[s] its region to the full" as it scooped the top prize at the Times Higher Education Awards 2023.
.
Higher Education
Posted
Emma Wilkins of Dixon Walter, led the recruitment campaign for this key appointment. It follows successful academic leadership appointments elsewhere for the University. Emma has taken much time to understand the institution and provide key advice on how to market the opportunities to ensure the best talent is found.
Higher Education
Posted
Hands up who's ready for half term! Phew what a busy start to the academic year it's been. At Dixon Walter, we've been busy working on some fantastic appointments with existing clients and new. Thank you to all those who continue to support us.