Movers and Shakers October 2020
Posted 30th October 2020
Our latest Movers and Shakers roundup features some notable appointments. Congratulations and best wishes to all those embarking on new opportunities!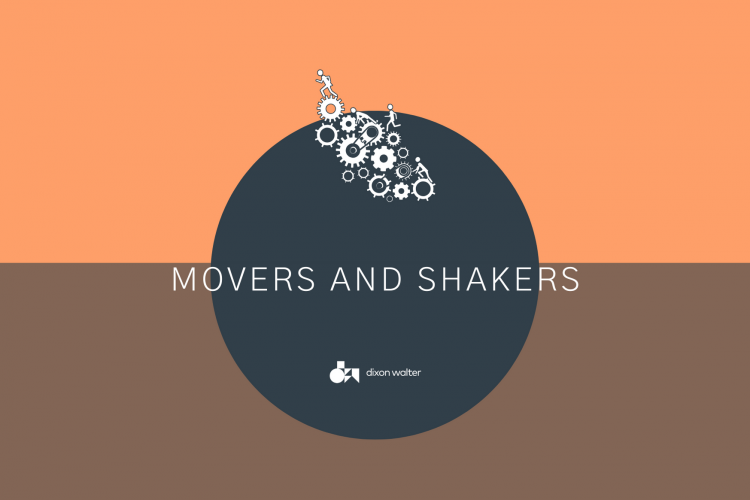 Earlier in the year, Aston University went to market for a new Executive Director Marketing, Recruitment and Admissions and partnered with Dixon Walter to support the search. We are pleased to have made "a very strong appointment to the role". Gary Hughes joined Aston University from LTE Group, the UK's largest social enterprise dedicated to education and skills, where for the last four years as group marketing and external relations director, he led and directed on all aspects of marketing, recruitment and communications. Gary joined Aston University on Monday 28 September 2020.
Heriot-Watt University has appointed Lucy Everest to a significant new strategic role of Global Chief Operating Officer. Since joining Heriot-Watt as Global Executive Director two years ago, Lucy has led the transformation of the University's Directorate of Marketing, Recruitment Admissions and Communications in the UK, Dubai and Malaysia.
Ruth Moir has taken up the role of University Secretary at Heriot-Watt University as of 26 September. Ruth is well known across the University through her work as Assistant Principal (International), her work in Malaysia and Dubai, and as former Academic Registrar, bringing extensive experience in University leadership and management.
Tracey Slaven has been appointed as University Secretary and Chief Operating Officer at the University of Aberdeen. Tracey is currently Deputy Secretary, Strategic Planning at the University of Edinburgh where she is responsible for a broad portfolio including Court Services, Strategic & Business Planning, Student Recruitment & Admissions, Widening Participation, Data Protection & Freedom of Information as well as co-ordination of the submission to REF2021.
The University of the Highlands and Islands has appointed Professor Todd Walker as their next principal and vice-chancellor. Professor Walker is currently provost and deputy vice-chancellor at the University of New England, which operates several campuses in the state of New South Wales, Australia. He will take up his appointment on 1 February 2021, replacing Professor Clive Mulholland who retired in July 2019 and will be the university's third principal and vice-chancellor. He will join the university exactly ten years to the day since the University of the Highlands and Islands was founded.
The University of Glasgow has announced two new strategic leadership appointments, to the roles of Vice-Principal for Research and Vice Principal & Head of College for the College of Medicine, Veterinary and Life Sciences. Professor Chris Pearce has been appointed as Vice-Principal for Research and Professor Iain McInnes as Vice Principal & Head of College to the College of Medical, Veterinary and Life Sciences (MVLS). Both are highly regarded within their respective fields; Professor Pearce is a senior academic in the field of Engineering and Professor McInnes is a senior clinician and prominent academic of international standing in Medicine. Professor Chris Pearce is Professor of Computational Mechanics in the James Watt School of Engineering as Chair of the Royal Academy of Engineering / EDF Research since 2016, and has until now fulfilled the roles of Dean of Research and Deputy Head of the College of Science & Engineering. Professor Iain McInnes, is a world-renowned arthritis expert, the Muirhead Chair of Medicine, and the Versus Arthritis Professor of Rheumatology at the University of Glasgow. Professor McInnes was previously the Director of the Institute for Infection, Immunity and Inflammation in the College of Medical, Veterinary and Life Sciences.
Professor Sally Kyd has been appointed as Head of Law at the University of Leicester, becoming the first woman to be appointed to this prestigious role. Her term of office officially began on 1 October, carrying on from her interim role, which she has been performing for the past year.
Solent University has appointed three new directors to its new schools which launched at the start of this academic year. Lars Lippuner has been appointed Director of Solent's Warsash Maritime School, Kevin Rogers has been appointed Director of Solent Law School and Caroline Walsh, Director of Solent Business School. Lars joined Solent University's Warsash Maritime Academy in 2012, taking control of the operations and business development of Warsash Superyacht Academy. He went on to lead the overall commercial operations for the University's Warsash School of Maritime Science and Engineering in 2017. Kevin, a data protection expert, joins Solent from Roehampton University Law School, where he is currently Deputy Head, and will oversee the new Solent Law School.Caroline, a marketing and management consultancy expert, joins Solent from Roehampton Business School, London, where she was deputy director, academic partnerships. As well as overseeing provision for 7000 students, she has also been involved in a national project to close the awarding gap for black students.
Dr Danielle Barrios-O'Neill has been appointed as Head of Programme for MA Information Experience Design at the Royal College of Art. Danielle joins the RCA from Falmouth University, where she has held the position of Course Leader and Research Programme Lead in the field of post-disciplinary arts and entrepreneurship, with particular focus on multiplatform narrative and serious play. She took up her post in mid-October 2020.
The Warwick Manufacturing Group, WMG, at the University of Warwick has appointed Professor David Greenwood, as the new CEO of the WMG centre High Value Manufacturing (HVM) Catapult. The CEO role is part of Professor Greenwood's remit as Director for Industrial Engagement at WMG. He officially started as CEO on 26th October 2020.
Professor Rebecca Bunting has been appointed as Vice-Chancellor and Chief Executive of the of the University of Bedfordshire. She had been serving as Bedfordshire's interim VC since the former universities minister, Bill Rammell, stepped down from the role in December last year. Previously, she served as vice-chancellor at Buckinghamshire New University.
The University of Leeds has appointed Professor Nick Plant as its new Deputy Vice-Chancellor for Research and Innovation. Professor Plant, who has held the role in an interim capacity since May, will continue to lead on the development of the University's research and innovation strategy, creating a research culture and environment which delivers high-quality research and impact for the region and beyond. Professor Plant came to Leeds as Dean of Research Quality and Impact. Before joining the University, he was an Associate Professor in Systems Biology at the University of Surrey.
King's College London has appointed Professor Shitij Kapur as new President & Principal. Professor Kapur is well known at King's having previously served, between 2007 to 2016, as Vice-Dean Research for King's Institute of Psychiatry (IoP) and subsequently as Dean and Head of School for the Institute of Psychiatry, Psychology and Neuroscience (IoPPN) and Assistant Principal (Academic Performance). He will return to King's as President & Principal in June 2021, following more than four years at the University of Melbourne, where he is Dean and Assistant Vice-Chancellor (Health) for the Faculty of Medicine, Dentistry and Health Sciences – Asia's highest-ranked medical faculty – and, latterly, interim Deputy Vice-Chancellor (International).
Huddersfield University has announced its replacement for Prince Andrew, who stepped down as Chancellor amid a growing Royal scandal last year. Sir George Buckley, a former Huddersfield Polytechnic graduate, who went on to run one of the biggest firms in the world, has been appointed to the ceremonial role.
David Sefton has been appointed as Director of Culture and Creative Projects at the recently formed Institute of Cultural and Creative Industries (ICCI) at the University of Kent. His earlier career includes a decade on London's South Bank where he was founding director of the Meltdown Festival, following which he spent ten years in the US as Artistic & Executive Director of UCLA Live, the public arts unit of the University of California. More recently he was Artistic Director of the Adelaide Festival and consulted for the Walt Disney Organisation.
Former cabinet minister James Purnell is joining the University of the Arts London as president and vice-chancellor. Mr Purnell, who has spent the last seven years at the BBC, most recently as director of radio and education, will succeed Sir Nigel Carrington next year.
Andy Allford, Associate Director: Community Experience at King's College London, will be joining the University of Birmingham as their new Director of Sport. He starts his new role in January.

That's all for now. We'll see you next month for another round of Movers & Shakers.
If you would like to chat to our team about an opportunity you may need help with, or perhaps you are seeking your next challenge please contact us on 0191 500 5500 / info@dixonwalter.co.uk.
Posted by Sarah Walker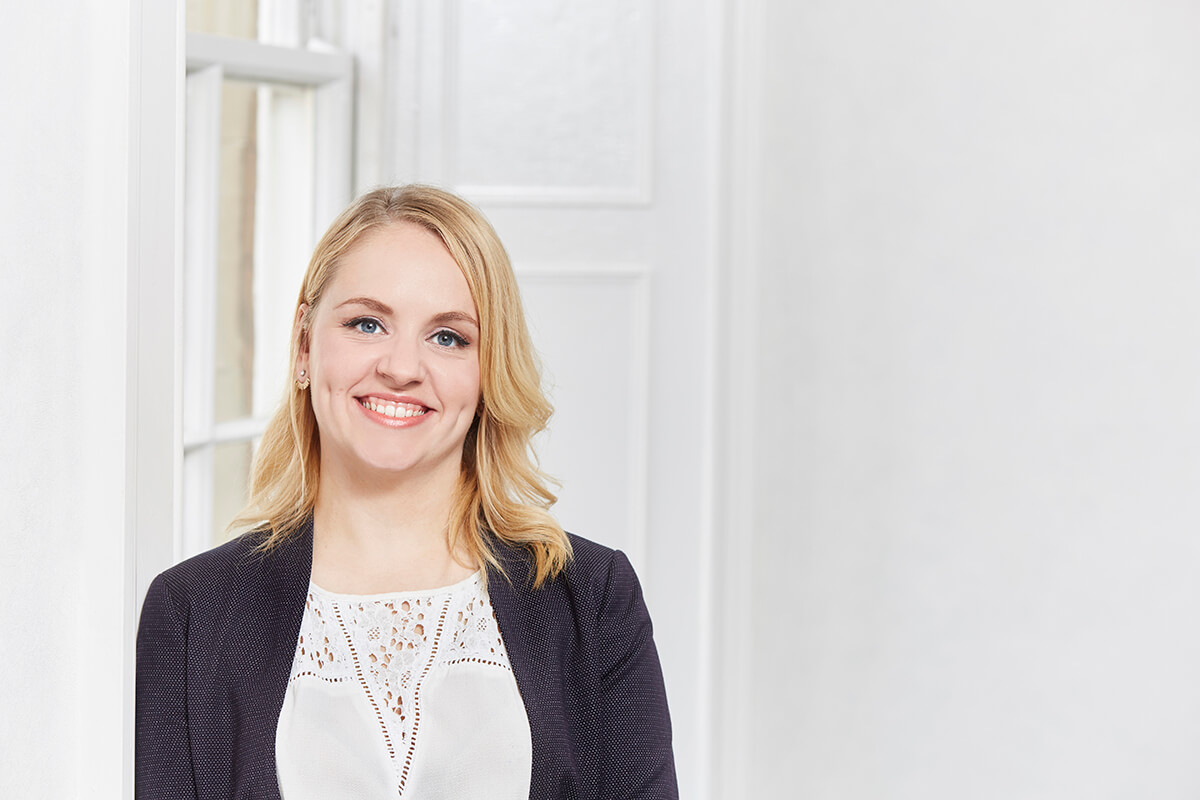 Higher Education
Posted
Anglia Ruskin University was hailed as an institution that "support[s] its region to the full" as it scooped the top prize at the Times Higher Education Awards 2023.
.
Higher Education
Posted
Emma Wilkins of Dixon Walter, led the recruitment campaign for this key appointment. It follows successful academic leadership appointments elsewhere for the University. Emma has taken much time to understand the institution and provide key advice on how to market the opportunities to ensure the best talent is found.
Higher Education
Posted
Hands up who's ready for half term! Phew what a busy start to the academic year it's been. At Dixon Walter, we've been busy working on some fantastic appointments with existing clients and new. Thank you to all those who continue to support us.