Movers and Shakers September 2022
Posted 4th October 2022
The first autumn month is over and we are ready to share the latest appointments in our newest issue of Movers and Shakers.
Congratulations and best wishes to all those embarking on new opportunities!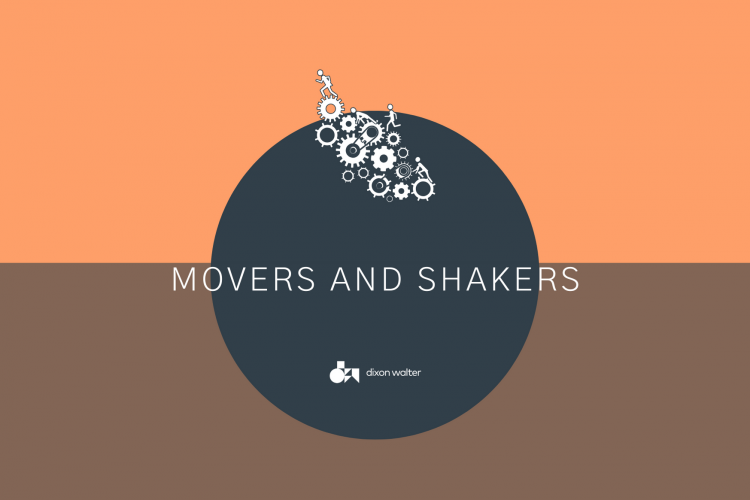 Dixon Walter are delighted to have supported University of Manchester in appointing Dr Beth Micakowic as the new Director of Faculty Operations in the Faculty of Biology, Medicine & Health. Beth has over fifteen years of experience in Higher Education and is joining University of Manchester from Barts and The London School of Medicine and Dentistry, Queen Mary University of London where she oversaw strategic development.
Dixon Walter are also extremely pleased to have worked with Salford University in appointing Jonathan Winter as the new Executive Director of HR and OD starting on the 1st January 2023. Jonathan Winter brings the wealth of knowledge to this position having worked in HR for over 27 years.
Leeds Trinity University has nominated Professor Alex Nunn as the first Dean of Research. Professor Nunn will work on enhancing Research Culture and performance as well as leading on the production of submission for the Research Excellence Framework (REF).
Hartpury University and Hartpury College have announced the appointment of Professor Andy Collop as the new Vice-Chancellor, Principal and CEO. Professor Collop, who previously held the position of Deputy Vice-Chancellor of De Montfort University will replace Russell Marchant following his retirement.
Aston University has confirmed the appointment of Professor Aleks Subic in the role of Vice-Chancellor and Chief Executive. Professor Subic previously held a position of a Deputy Vice-Chancellor (STEM) at Melbourne's RMIT University, where he oversaw a STEM college with its four schools covering science, engineering, computing technology, health and biomedical disciplines.
After a spell as Provost at Princeton University, Professor Deborah Prentice has been appointed as the Vice-Chancellor at the University of Cambridge. Professor Prentice who is a renowned psychologist, has been Provost at Princeton since 2017 overseeing strategic planning academic and budgetary matters.
That's all for now. We'll see you next month for another round of Movers & Shakers.
If you would like to chat to our team about an opportunity you may need help with, or perhaps you are seeking your next challenge please contact us on 0191 500 5500 / info@dixonwalter.co.uk.
Posted by Catriona
Higher Education
Posted
Emma Wilkins of Dixon Walter, led the recruitment campaign for this key appointment. It follows successful academic leadership appointments elsewhere for the University. Emma has taken much time to understand the institution and provide key advice on how to market the opportunities to ensure the best talent is found.
Higher Education
Posted
Hands up who's ready for half term! Phew what a busy start to the academic year it's been. At Dixon Walter, we've been busy working on some fantastic appointments with existing clients and new. Thank you to all those who continue to support us.
Higher Education
Posted
The theme this year, Take Action Make Impact, centres around the idea that we are all trying to reach effective, positive and sustainable impact through inclusion action for all those we work with and for ourselves. That is the ultimate aim of inclusion and diversity and why it's so important to continue striving for truly inclusive workplaces – to create equity and equality impact for all.